27+ New Fast Food Consumption Statistics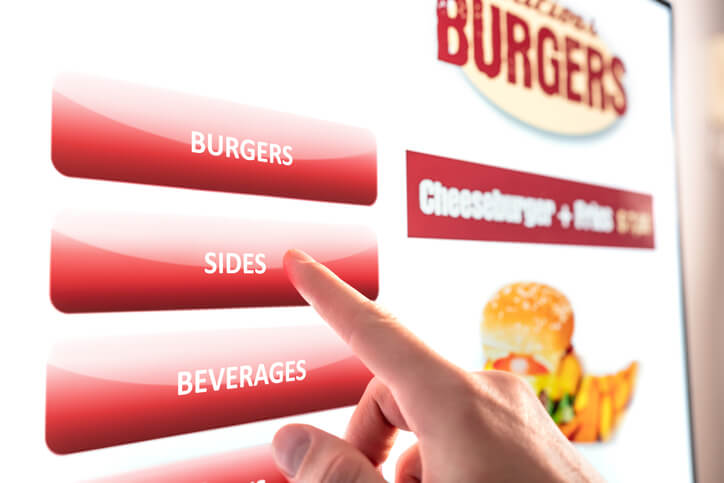 Everyone loves fast food. It's quick, easy, and saves you from preparing lunch before work.
Here's everything you ever wanted to know – and a few things you might not – about fast food consumption in North America.
Disclosure: As an Amazon Associate, this site earns from qualifying purchases. Thank you!
Top Ten New Fast Food Consumption Statistics
Before we get into the finer details of fast food consumption statistics, here are a few highlights about the food we love to eat.
Quick Sidenote – check out our shop for a curated selection of the best meats, cuts, sausages, and more. Open our shop in a new tab and explore!
The average American consumes fast food one to three times a week
TikTok is the favorite app for fast-food companies to promote their brand
In 2023, the United States boasted 201,865 fast-food restaurants
Approximately a third of America orders and eats fast food on any given day
Plant-based fast food consumption is projected to grow exponentially between 2023 and 2030
The compound annual growth for America's cumulative fast food industries in 2023 is 5.1%
67% of fast food is ordered digitally or through apps
43% of America's preschool children eat fast food they first saw on TV
In 2023, the fast food market is so far valued at $907 billion
Most people consume fast food during lunch
New Fast Food Consumption Statistics
Those are the top ten fast food consumption statistics. Let's examine them more closely.
1. Americans Eat Fast Food Once a Week
It's no secret Americans love their fast food. There's a reason that local fast food joints are a staple of network television ranging from Buffy the Vampire Slayer to the most recent Nancy Drew.
With that in mind, it's unsurprising that most Americans order and eat fast food at least once a week. In some households, they order even more frequently, often as much as three times a week.
2.TikTok Ads Promote Fast Food
Perhaps more surprising is that the fast food industry's current favorite promotional platform is TikTok.
That wasn't always true. But during the pandemic, with people stuck at home, TikTok partnered with several online ordering services to turn viral fast food videos into food orders.
Trends change all the time, but this one isn't going anywhere anytime soon.
3. Fast Food Restaurant Numbers Are Up
As of 2023, America has 201,865 fast-food restaurants. Of these, 156,715 offer full service, meaning you can dine in.
That's a 2% increase since 2022.
4. A Third of America Eats Fast Food Once a Day
Earlier we mentioned that most Americans order fast food at least once a week. But what we didn't say was that of that number, a third order fast food at least once a day.
That's a significant number, but it's not that surprising given the fast pace many individuals work and live at.
5. Plant-Based Fast Food Options on the Rise
Plant-based fast food is quickly becoming one of the most-consumed options people order. Between 2016 and 2022 plant-based fast food products grew by 4.5%.
As fast food consumption continues increasing, it's expected to grow another 4.5% by 2033.
6. Fast Food Industry Growing Quickly
The compound annual growth rate or CAGR for the fast food industry is projected as being 5.1% between 2020-2027.
Assuming fast food consumption keeps increasing, that figure may increase, too.
7. Digital Orders Cover Majority of Fast Food Sales
Fast food was always popular, but the COVID-19 pandemic revolutionized how we ordered our meals.
Since COVID, the majority of fast food orders are placed online, using apps like Skip the Dishes or Uber Eats.
8. TV Dictates What Kids Eat
Another factor revolutionizing how we choose our meals is television. Research shows that preschoolers are particularly susceptible to product placement.
43% of these young people decide which fast food to eat because of the meal featured on their favorite television show.
9. Market Value
In 2020, the market value of the fast food industry was approximately 529.5 billion.
Despite the hit the industry took during the pandemic, it's projected to increase to as much as 907 billion by the end of 2023.
10. Lunch is the Favorite Time for Fast Food
So, when do people consume the most fast food? Studies say it's during the lunch hour.
People without the time to prepare their meal or who forgot their sandwich at home duck out to their local fast food place and buy a quick, affordable lunch.
11. The Most Popular Fast Food Restaurant Is MacDonald's
As for where people go to order fast food, the answer varies. But the favorite of most Americans is MacDonald's.
The fast-food chain earned $46 billion from sales at the end of its last fiscal year.
12. More Men Than Women Eat Fast Food
One of the factors that affect fast food consumption is gender. 84% of men admit to fast food consumption during their lunch break compared to 58% of women.
When it came to eating out at a burger-style fast-food place, men were still ahead. 70% of men report eating at burger joints versus only 63% of women.
13. Race Affects Fast Food Consumption
Another surprising factor affecting fast food consumption in America was race. Statistically, 42.4% of non-Hispanic black Americans reported eating fast food.
That was slightly higher than America's Asian population, where only 30.6% of the community reported eating fast food. Hispanic adults reported a slightly higher figure at 35.5% while white Americans reported more fast food consumption than their non-white Asian contemporaries.
14. Fast Food Prices Increased During the Pandemic
Everything got more expensive during the pandemic. But to cover overheads and business costs, many fast food restaurants upped their prices.
The result was a 6% rise in fast food prices. But it didn't stop people from consuming fast food. Many people made a point of buying fast food more often to help keep their favorite restaurants alive.
15. Fast Food Consumption Linked to Age
Yet another factor that determines how much fast food we eat is age. 44.9% of people aged 20-39 routinely eat fast food.
That dropped to 24.1% when looking at the age brackets of people over 60.
That makes sense. Most of us remember our student days, and even our first jobs as times in our lives when sleep was at a premium and so was eating. No wonder young people want the fastest, least complicated option possible.
16. Fast Food Potentially Linked to Degenerative Disorders
That said, it's worth taking time out of a hectic university day to prepare a proper meal. Why? Because studies show that fast food consumption can speed up cognitive deterioration.
The evidence suggests that the best way to avoid conditions like dementia is to stop ordering in and start preparing home-cooked meals. Even uncomplicated ones are healthier for you than MacDonald's.
17. Fast Food Affects Your Mental Health
It might taste good, but cognitive deterioration isn't the only thing fast food consumption accelerates.
Studies strongly suggest that there's a link between fast food and depression. People who eat healthier feel better and exhibit better mental well-being.
18. Subway Is America's Biggest Fast Food Chain
Although MacDonald's is the favorite for fast food consumption, it's not America's biggest food chain.
That honor falls to Subway, which had just over 21,000 American stores in 2022. That's almost 7,000 more than MacDonald's.
19. Chicken Is On the Rise
When chicken prices dropped by 70%, fast-food businesses saw an opportunity.
Fast food consumption of chicken increased after the 2021 price drop as fast food operators added chicken sandwiches and other poultry-based products to their menus.
20. 34% of Children Consume Fast Food on Any Given Day
We discussed how kids choose the fast food they eat. What we didn't get into earlier was how many kids eat fast food.
On any given day, 34% of American children eat fast food. And unlike their parents, age, gender, and race don't factor into the calculation.
21. Wendy's Costs More Than Other Fast Food Restaurants
People order thinking fast food is cheaper and saves them time. But where you go to order your fast food makes a difference.
Wendy's is America's most expensive fast food outlet according to Pricelisto. Data accumulated over the phone and in person suggested that by the end of 2022, prices were 35% higher than they used to be.
22. Taco Bell Is the Most Affordable Fast Food Outlet
Conversely, Taco Bell is America's most inexpensive fast-food restaurant.
23. Americans Prefer Drive-Thru
Online orders may be rising, but Americans committed to fast food consumption still prefer collecting their orders at Drive-Thrus.
37% of people between 18-44 prefer the drive-thru to have their meal delivered.
24. Most Fast Food Consumption Revolves Around Hamburgers
Since MacDonald's is everyone's favorite fast food place, it isn't surprising that a third of the fast food industry is hamburger-oriented.
Taco Bell might be the most affordable place to eat, but it also does considerably less trade than its burger-based competitors.
25. YouTube Influences Market Fast Food
Back in 2019, when digital marketing was finding its feet, YouTube influencers took the opportunity to recommend fast food consumption to their often young audience.
There's still an astonishingly high number of fast-food-oriented videos on YouTube. Studies show that of 48 videos, 179 promote fast food consumption.
26. Wendy's Commercials More Prevalent than Competitors
Perhaps because they're a more expensive chain, Wendy's spends more on TV advertising than its competitors.
The results paid dividends. Wendy's commercials aired more than 4000 times, compared to Popeye's 3000.
27. Fast Food Options Are Getting Healthier
To combat some of the negative associations with fast food consumption, 30% of restaurants now offer healthier fast food options for kids.
It's working, too. 55% of caregivers chose a healthier meal or drink for the child whose meal they were buying.
Wrapping Up
Fast food consumption isn't going anywhere soon. But how we order and what we eat is changing. As long as fast food stays an affordable, time-saving alternative to preparing your food, that's unlikely to change.
These days people prefer ordering online, collecting in person, and sometimes eating healthier given the option.