26+ Insightful Fast Casual Restaurants Statistics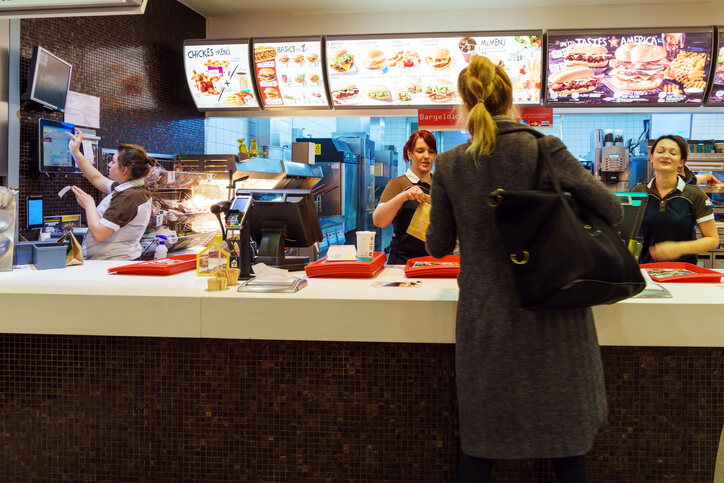 Fast casual restaurants are becoming increasingly popular, thanks to the concept's fast services and focus on healthy food. Also, adopting new digital technologies presents opportunities to reach more diners.
The fast-casual restaurants have many facets that make them an attractive choice, but understanding how the industry looks statistically can help restaurateurs make better decisions and stay competitive. Here are some insightful fast-casual restaurants statistics worth noting.
Disclosure: As an Amazon Associate, this site earns from qualifying purchases. Thank you!
Top 10 Fast Casual Restaurants Statistics
The fast-casual segment of the restaurant industry is projected to grow by 11.6% between 2022 and 2027
The market size is forecasted to grow by $55.4billion by 2027
In 2019, the annual sales of fast-casual restaurants were valued at $125.6billion
The pizza segment is expected to register the highest growth of approximately 13.6% between 2021 and 2027
The standalone segment of the industry is expected to register a growth rate of 11.6% between 2021 and 2027
Consumers aged 18-24 are more likely to visit fast-casual restaurants than older adults
(aged 25-44)
Over 50% of millennials and Gen Z have visited a fast-casual restaurant in their lifetime
Over 40% of diners visit fast-casual restaurants because they offer healthier options than traditional sit-down restaurants
About 39% of consumers say that convenience is one of their top criteria for choosing where to eat
Technology is impacting the industry, with over 30% of fast-casual restaurant orders being made online
Overall Fast Casual Restaurants Statistics
How much is the fast-casual restaurant market valued? How much is the market expected to grow, and how much of a share do fast-casual restaurants have within the industry? Here are the top statistics and their driving force.
Quick Sidenote – check out our shop for a curated selection of the best meats, cuts, sausages, and more. Open our shop in a new tab and explore!
The Fast Casual Restaurant Was Valued at $59.45 Billion in 2017
2017 saw a significant increase in the valuation of fast-casual restaurants, rising to $59.45 billion from the $44.16 billion mark it had previously hit in 2015. This is mainly due to the rise of mobile ordering and delivery systems.
The Fast Casual Restaurant Market Was Valued at $189.7 Billion in 2022
This rapid growth can be attributed to the rise of the healthier eating trend and customers preferring convenience over cost when choosing where to eat.
The Fast Casual Restaurant Market Is Expected To Hit $364.52 Billion by 2028
The market does not show any signs of slowing down, and with the global health concerns surrounding coronavirus 2028, this could be a great time for fast-casual restaurants to capitalize on the market.
83% Of Adults Dine in Fast Food and Fast Casual Weekly
This statistic is proof that convenience plays a major role in dining choices. With customers' busy lives, fast-casual restaurants provide a great option for quick meals while still being able to enjoy quality food.
62% Of U.S Fast Casual Restaurants Offer Online Ordering and Delivery Options
Customers are looking for easier ways to order their food. Offering online ordering and delivery options is a great way for these restaurants to increase customer satisfaction while boosting sales.
The Asia-Pacific Region Would Register a 13.7% CAGR Between 2021 and 2027
This statistic points to the immense potential of fast-casual restaurants in the Asia Pacific due to their growing population and increasing demand for convenient food options.
The Standalone Segment Is Expected To Grow by 12.5% Between 2021 and 2027
Standalone fast-casual restaurants are said to have the highest growth rate in the market due to their convenience and affordability. This statistic shows that these standalone outlets will continue to be popular, especially among millennials and Gen Zers.
Take Away Segment Will Grow by 11.9% CAGR Between 2021 and 2027
Most individuals love the convenience of takeaway outlets, and this statistic shows that most consumers will continue to opt for the takeaway option. This segment is expected to have an impressive 11.9% CAGR growth between 2021 and 2027.
The Pasta/Pizza Segment Will Register the Highest CAGR of 13.6%
Pasta and pizza are some of the most popular dishes served in fast-casual restaurants, and this statistic shows that this segment will witness the highest CAGR of 13.6%. The demand is due to their affordability and convenience, especially for busy individuals who do not have enough time to cook meals at home.
In 2019, the Annual Sales of Fast Casual Restaurants Were Valued at $125.6 Billion
This statistic shows the growing popularity and demand for these establishments and how they are slowly replacing traditional dining experiences with their convenient offerings.
Women Are More Likely To Visit Fast Casual Restaurants Than Men
Research has revealed that 44% of women prefer fast-casual restaurants compared to 36% of men. The reason is that women are more likely to appreciate fresh and healthy ingredients than men.
Plant-Based Options Are Becoming Increasingly Popular in Fast Casual Restaurants
With the growing awareness of health and veganism, more fast-casual restaurants are increasing their plant-based options to meet customers' needs. According to Statista, 37% of customers visit fast-casual restaurants for vegetarian or vegan options.
Bean Burritos Is the Most Popular Plant-Based Fast Food
The most popular plant-based fast food item is the bean burrito. This option raised by 276% in 2022 from 2017.
Men Are Most Likely to Order Burgers Than Anything Else
About 31% of the time, men order burgers from fast-casual restaurants. This choice is followed closely by a barbeque at 24%.
Chinese Is the Most Preferred Choice by Women
Chinese food is the most preferred choice by women at 32%, followed by Mexican burgers at 25%. The diverse ingredients and flavors in Chinese cuisine drive this preference.
Even with the rise of Ubereats, DoorDash, and Postmates, Grubhub still leads in delivery orders. Out of the total number of fast-casual restaurant orders, Grubhub is still on top of the charts, with up to $900 million in orders every quarter.
Over 40% Of Consumers Prefer Ordering Out To Avoid Cooking
While some individuals head to fast-casual restaurants to satisfy cravings, most consumers prefer ordering out because they don't want to cook. Over 40% of consumers prefer the convenience and ease of ordering food.
Consumers Aged 18-24 Are More Likely To Visit Fast-Casual Restaurants than Older Adults
The young generation is more likely to visit fast-casual restaurants than older adults. In fact, according to recent research, individuals aged 18-24 are twice as likely to visit a fast-casual establishment compared to those aged 25-44.
Over 50% Of Millennials and Gen Z Have Visited a Fast Casual Restaurant in Their Lifetime
Due to their convenience and popularity, it's no surprise that over 50% of Millennials and Gen Z have visited fast-casual restaurants in their lifetime. Additionally, these younger generations are more likely to eat out at least once per week than those aged 45 and older.
30% Of Fast Casual Diners Cite the Restaurants' Better Tasting Food as a Reason for Visiting
More than 30% cite the food's flavor and taste as a top reason for choosing fast-casual over traditional restaurants. This is likely because of the wide variety of menu items offered by many fast-casual restaurants that could appeal to even the pickiest eaters. Furthermore, the freshness of the food is also likely to be a factor that contributes to its flavor.
33% Of Casual Restaurants Diners Cite Convenience as a Major Reason for Visiting
For many diners who frequent fast-casual restaurants, convenience is often cited as a top reason to dine there. Whether it's their location, speed of service, or ability to customize meals that draw them in, these factors all contribute to the overall convenience of the restaurant.
Off-Premise Orders Increased by 30% In August 2021 Compared to the Previous Year
One of the hallmarks of fast-casual restaurants is their ability to serve customers quickly and efficiently. This was especially true in August 2021, when off-premise orders increased by 30%. Whether it be delivery, curbside pickup, or drive-thru ordering, customers had plenty of options for getting their meals quickly.
Fast Casual Restaurants Have Grown by Over 500% Since 1999
Although the fast-casual market accounts for less than 10% of overall restaurant sales, the sector has grown tremendously in recent years. The segment has grown by over 500% since 1999, making it one of the fastest-growing segments. This impressive growth can be attributed to the convenience and value it offers customers.
Fast Casual Restaurants Are a Bit More Costly Than Fast Foods
The quality and healthiness of the food offered in fast-casual restaurants are superior to that of traditional fast food. In return, while the average check size for fast food is $5, the average meal cost at fast-casual restaurants is around $12.
Fast Casual Restaurants Are Popular With 35-45-Year-Olds
Research has shown that the average age of customers who patronize fast casual restaurants is between 35-45 years old. This demographic generally prefers healthy eating options and is willing to pay a premium for quality.
Technology Is Impacting the Industry, With Over 30% Of Fast Casual Restaurant Orders Being Made Online
Technology is making it easier for customers to order food from fast-casual restaurants. According to recent statistics, over 30% of all fast-casual orders are now placed online. This number continues to rise as more and more restaurants invest in digital ordering solutions.
Wrap-up
Fast-casual restaurants are here to stay – that much is certain. With their focus on quick service and quality ingredients, customers flock to fast-casual restaurants for their lunch and dinner needs. As technology advances and customers demand quality ingredients, these restaurants will surely be a mainstay in the restaurant industry for years to come.