Did you know that more than 101 million Americans enjoy hunting annually? Hunting is a classic hobby and lifestyle, but how can you perfect your backcountry hunting adventure? If you're putting together the perfect backpack, we're here to help.
Every hunting trip is unique, and you'll learn as you go. If you're a beginner, here are the five essential tips for your backcountry hunting adventure.
What Do I Need for a Backcountry Hunt?
The first thing you'll need to know is what you're bringing along with you. You need to take safety precautions if you're going deep into the backcountry.
You won't be able to call for medical services from the middle of the woods. So you'll also need the ability to navigate and deal with minor emergencies.
There's no such thing as being too cautious with hunting. Here are the five tips on what you should bring, who you should bring, and when you should begin your hunt.
1. Bring the Proper Clothing
With any outdoor adventure, dressing in the proper outfit is crucial. You wouldn't go sledding in a swimsuit, and you wouldn't go swimming in a parka.
Understand what environment you'll be in and how to dress. For example, is it the middle of the summer in a rainy forest? Bring something that is water-resistant and covers the skin to keep bugs off.
You should also consider visibility gear. Orange visibility clothes can make sure that other hunters don't accidentally take a shot at you. It can also help others find you quickly if you need help.
Bring what you need to stay warm if you're in a cold environment. Clothes that resist sleet and snow can prevent you from turning hypothermic in the middle of your hunt!
2. Over-prepare for Health and Safety with a Backcountry Hunting Gear List
Since you're far away from medical help, you need to provide your own. Bringing medical supplies is crucial for every hunting outing in any location.
Bring a first aid kit that can cover the basics. Your first aid kit should at least include the following:
Bandages
Blood stopper compresses
Burn salve
Disinfectant
Tweezers
Towelettes
Nitrite gloves and duct tape
Antibiotic creams
Butterfly bandages
Medical tape
Space blanket (for warmth)
Splints
With these objects, you can cover most injuries. If nothing else, they can help with immediate emergencies while you seek medical attention.
It's tempting to leave some of these medical supplies out to carry other objects. However, you should never find yourself hunting without the supplies needed to handle a medical emergency.
3. Solo Backcountry Hunting or Group Outing?
Are you hunting alone or bringing friends? Deciding whether your backcountry is a solo or group outing will decide many other factors.
For example, if you're alone, you may pack differently. It's better to bring fewer firearms and more supplies. If you're making camp, you'll need to carry everything to sleep in the backcountry by yourself.
If you're hunting with others, everyone can help carry supplies. In a group, you can bring more supplies for a longer outing. You'll also reduce the strain of being the only person bringing supplies.
However, you'll also need more supplies. Bringing more adventurers means more food, medical supplies, sleeping preparations, and more. Make sure you aren't skimping on bringing the proper supplies!
4. Remember Shelter and Sleepwear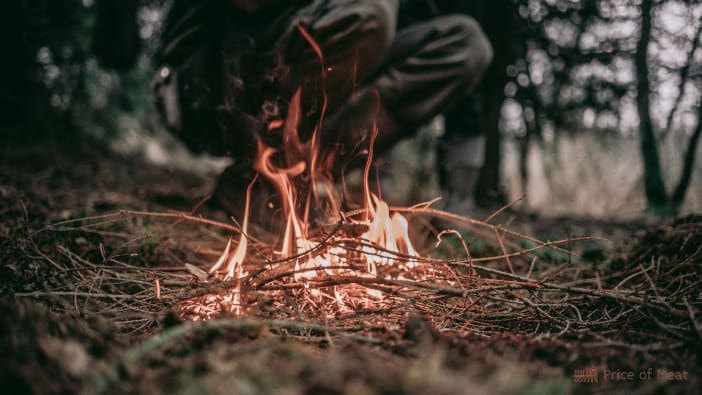 You can skip this step if your backcountry adventure involves a single day. But if you intend to spend the night or more in the backcountry, remember shelter!
With experience, a survivalist can make a shelter in the wilderness. However, this will take time and effort that is often better spent hunting.
Instead, bring a portable pop-up tent and a sleeping bag. Don't forget the other materials needed to make camp, such as a campfire kit.
A comfortable shelter can make your backcountry hunting adventure memorable instead of miserable. Ensure you're bringing everything necessary to set up a safe camp quickly.
5. Time Your Trip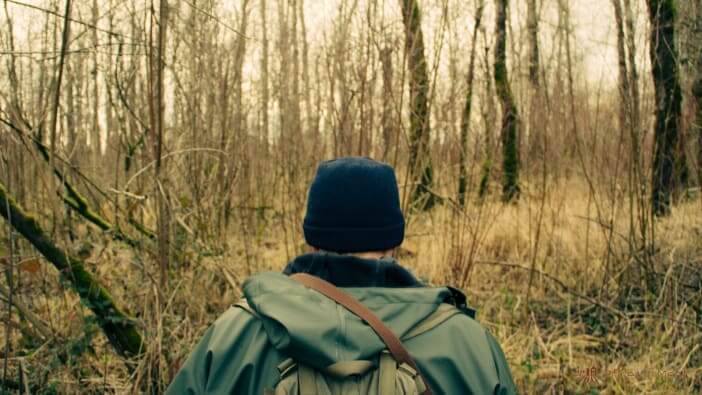 Finally, you need to properly time your trip. Beginning your backcountry hunting adventure at the right time is crucial.
In some places, this choice is made for you with hunting season. However, some states won't allow you to hunt in certain seasons or months. So ensure you're within hunting season, or you could break laws.
It's best to begin your hunt in the early morning and finish in the late evening. With maximum time spent in the backcountry, you raise your chances of a successful hunt.
Frequently Asked Questions
With so much information to cover, there are always questions remaining. Here are the four most frequently asked hunting questions.
What safety essentials should I bring?
There's more to safety than a medical kit. Dressing for safety includes proper weather preparation, visibility clothes, and more.
You should also bring things to deal with the sun. If your backcountry adventure has you in the sunlight, bring sunblock. It's also a good idea to bring aloe vera cream or ointment for burns and sunburns.
As you hunt, you'll experience situations where you wish you had a certain supply. So learn from these lessons and bring those supplies next time!
What is backcountry season?
Backcountry season is the time of year when local governments will allow backcountry hiking and hunting. The backcountry is often protected in many states, such as national or state parks.
Engaging in backcountry hunting outside of backcountry season is illegal. Make sure that your hunt falls within the proper time zone. In some states, you may need a backcountry permit or license.
Is a guided hunt worth it?
That's up to you! Guided hunts are not all equal. Some may bring you around a well-traveled area that can lack a natural feeling. Others may bring you on the best hunting trip of your life.
A guided hunt is almost always safer than a solo hunt. Look at the specifics of the hunt, cost, track, duration, and more to decide if you'd like to engage in a guided hunt.
What are the different types of hunting?
There are dozens of different types of hunting. Camouflage hunting, big game and small game, bait and active hunting, and more.
Some also believe in three types of "moral hunting." These three are therapeutic, subsistence, and sport hunting.