16+ Tasty Ways to Enjoy Pacific Coast Cod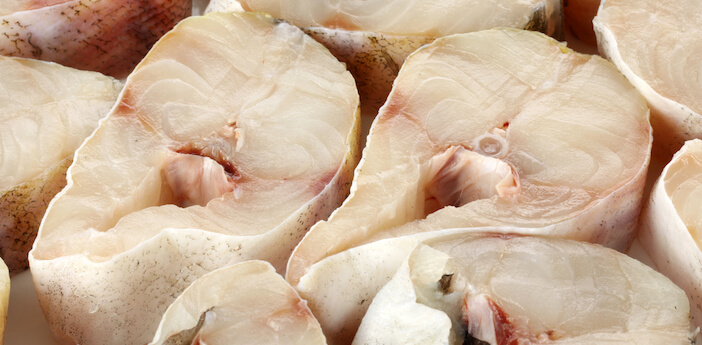 Pacific cod caught on the Pacific Coast differs slightly from the Bering Sea, the Gulf of Alaska, and the Aleutian Islands – and, in my opinion, tastes the best!
If you're interested in trying or are looking for new ways to enjoy mild, delightful, and versatile Pacific Coast cod, look no further!
I'm a seafood enthusiast who loves cooking the best cod dishes, so I'll provide you with some delicious Pacific cod pairings to help elevate your next meal.
You can expect to learn about different flavours, techniques, and ingredients that you can use to make the most out of your cod dish and even wow your guests or family at dinner time!
Quick Sidenote – check out our shop for a curated selection of the best meats, cuts, sausages, and more. Open our shop in a new tab and explore!
Disclosure: As an Amazon Associate, this site earns from qualifying purchases. Thank you!
1. Make Spiced Cod Fritters
Try lightly spicing your cod fritters with some garlic, parsley, and lemon zest for a flavorful combo. This dish is great for a crowd, as it can be served as an appetizer or light meal.
2. Add Fried Cod to Tacos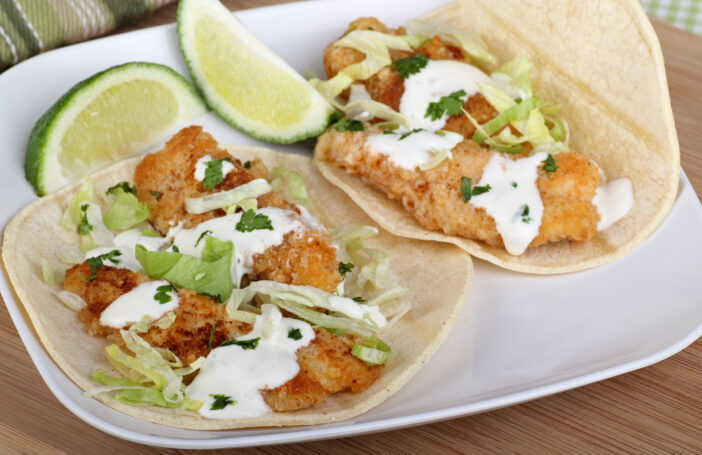 Nothing is better than fried fish tacos, and Pacific Coast Cod's mild flavour blends nicely with black beans, guacamole, pico de gallo, and Mexican rice.
3. Make a Hearty Cod Stew
Pacific Coast cod works swimmingly (pun intended!) in stews and soups. Make a hearty stew with cod, potatoes, beans, carrots, and celery in a creamy broth.
4. Bake Cod with Herbs and Lime
Herb-crusted cod baked in the oven with butter, lime juice, and fresh herbs like rosemary or thyme is an excellent, memorable way to feature Pacific Coast cod in a main course.
5. Create Fish Cakes with Pacific Coast Cod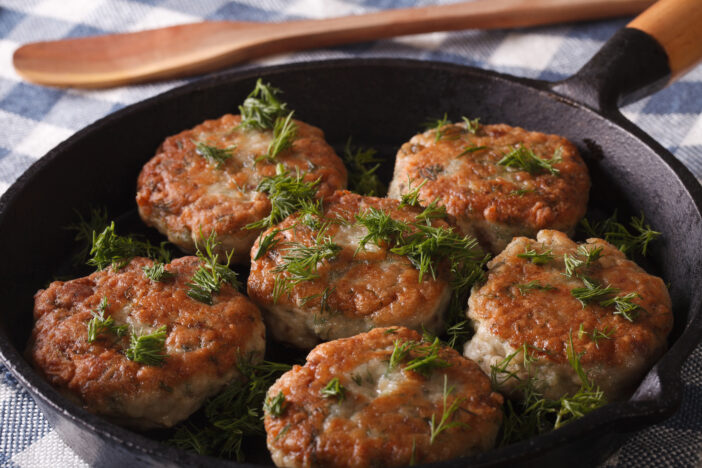 Fish cakes are fun to make and great for parties or lunch boxes. Blend some Pacific cod with mashed potatoes, carrots, chopped onions, and bold flavours like lemon zest or paprika for an easy meal any day of the week.
6. Eat Pan-fried Cod With a Side of Coleslaw
Something about the crunch of a cool coleslaw paired with hot, pan-fried cod just works! It's an easy-to-make pairing that can help take your coleslaw snack to a filling lunch.
7. Add Crushed Almonds and Bran Flakes to the Mix
If you're already good at breading cod but bored with your normal breading technique, try adding almonds and bran flakes for a nutty, even more texturized breading!
8. Marinate Pacific Coast Cod with Cilantro, Garlic, and Lime Juice
Cod can take on tons of flavour when it's marinated with a good blend of herbs and spices. Try marinating a filet of cod overnight in some garlic, cilantro, and lime juice for a flavorful fish dish.
9. Make Classic Fish & Chips
You can't go wrong with a classic, family-favourite meal like fish & chips. If you want to take it up a notch, try making homemade tartar sauce to go with it.
10. Spice Up Your Cod With Ancho Chili Powder and Coriander
Sometimes, all it takes is the perfect blend of spices. For a robust and savoury flavour, try sprinkling some ancho chilli powder and coriander on your Pacific Coast cod.
11. Roast Cod With a Side of Artichokes
Roasted fish is delicious, and roasted artichokes are incredible, so why not combine the two? The slight umami flavour of the cod pairs well with the slightly nutty flavour of the artichokes.
12. Try a French-Style Bouillabaisse
Bring the flavours of France to your kitchen table with a classic bouillabaisse made with a variety of seafood, including Pacific Coast cod.
The flavour from the fish stock combined with all the different types of fish is truly special.
13. Make Grilled Pacific Coast Cod
Because Pacific Coast cod has a firmer texture than Atlantic cod, it holds up well on the grill and can take on some smoky flavour.
Try mixing it with olive oil, garlic, oregano, and lemon juice and grilling it for a tasty meal.
14. Make a Cod Au Gratin
This rich dish is perfect for special occasions. Start by layering cod with cheese, butter, parsley, and cream in a baking dish.
Top it with some breadcrumbs and bake for a delicious and cheesy entrée.
15. Finish A Meal With a Cod-Coconut Soup
Combine Pacific Coast cod with coconut milk, curry powder, cumin, and lime juice for a light and flavorful soup. Serve it hot with a garnish of fresh herbs and bow for your friends and family!
16. Wrap Cod in Foil Before Baking
Wrapping your cod in foil before baking is a great way to keep the moisture and flavours intact. Fill the foil with some lemon juice, butter, garlic, and seasonings for a full-flavoured meal.
Frequently Asked Questions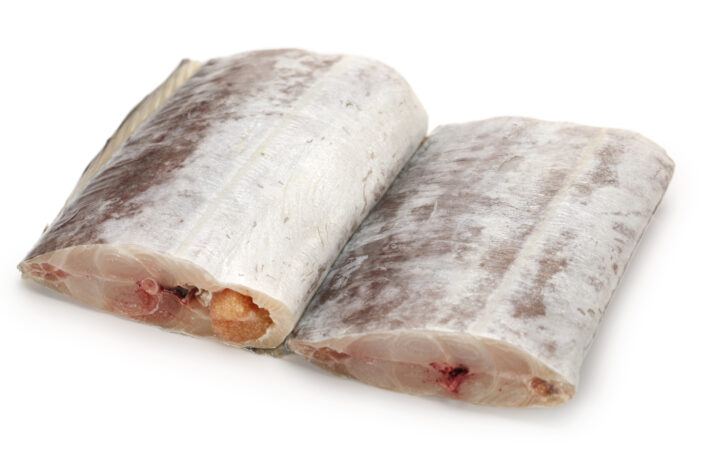 Since you're interested in trying out new dishes that involve Pacific Coast cod, I figured you might also want to know the answers to some frequently asked questions about this cod.
Are there cod fish in the Pacific Ocean?
Yes! Pacific Coast cod is a species of fish that lives in the North Pacific Ocean and around the western part of North America.
They're found in various habitats, such as the continental shelf edge and the upper continental slope in the winter, then more shallow water in the summer.
Are Pacific cod good to eat?
Absolutely. Pacific cod is a bit more savoury to the tongue than Atlantic cod, which tastes a bit sweeter.
If you enjoy eating halibut, you'll likely enjoy Pacific Coast cod because it's similar in taste and texture.
Pacific cod is arguably just as versatile as Atlantic cod but goes particularly well in savoury dinners such as fried tacos, stews, and marinated dishes.
Is Pacific cod the same as cod?
Yes, the Pacific cod is a type of cod. And Pacific cod and Atlantic cod, the other popular type of cod to eat, are both from the same biological family: the Gadidae family.
However, the Pacific cod is not the same species as the Atlantic cod. Despite their similarity in name, they're two different types of fish that live in different areas.
Pacific cod is found in the North Pacific Ocean, while Atlantic cod lives in the North Atlantic's cold waters from England to the waters of North Carolina.
What kind of fish is Pacific cod?
Pacific cod is a species of fish from the Gadidae family. It's a long, lean whitefish with a mild flavour that can grow up to around one meter.
It has delicate flesh and is prized for its versatility in the kitchen.
Pacific cod can be baked, fried, grilled, or added to various dishes. It is also great for canning, drying, and salting, making it an ideal fish for preserving.