Looking for a summer adventure you'll never forget? Then you might want to consider heading out to Gulf Shores, Alabama for a crabbing adventure. You might think, how is crabbing the perfect summer adventure? Well, crabbing lets you try something new, enjoy a day at the beach, entertain the kids, explore a new area, and catch dinner.
Catch Dinner
What better way to finish off a day at the beach than with a nice, home-cooked seafood dinner? Crabbing is the ultimate way to not only enjoy the beach but harvest food for dinner. Catch as many blue crabs as you can and bring home your haul for dinner to serve up and feast.
As the crabs cook, you can reminisce with your family and friends about how you captured your crabs and swap stories. Plus, you get a delicious crab dinner that might not come by often. Not to mention, getting to eat a dinner you hunted and caught is sure to make for a one-of-a-kind bonding experience – juts be sure to know Alabama's rules & regulations.
Enjoy a Day at the Beach
Of course, the only way to go crabbing is to take a trip to the beach, and who doesn't love a good beach day? When you're not setting up traps, searching the shoreline for crabs, or diving in the water to catch a few of the buggers by hand, you can set up your towels, chairs, and umbrellas to enjoy a day of fun under the sun.
Explore Gulf Shores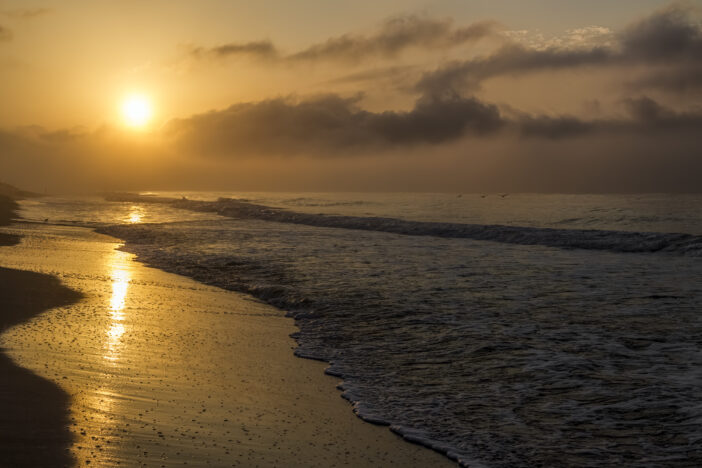 Maybe the most exciting part of crabbing in Gulf Shores, especially if you've never ventured to the area, is exploring all the Gulf Shores has to offer aside from crabbing.
The pristine white beaches attract guests the most to the area, but Gulf Shores has many attractions, including the Bon Secour National Wildlife Refuge, Fort Morgan, golf, sunset watching, bike riding, the Alabama Gulf Coast Zoo, and many other outdoor adventures.
Try Something New
Not everyone can say they've been crabbing and feasted on their spoils, unless of course they've been crabbing. Crabbing in Gulf Shores is a unique and fun experience that can push you to try something you may not have thought to do before. In addition, it's an active activity that will get you outside and moving.
Entertain the Kids
What better way to entertain your kids than with an active outing? Under your supervision, you can fill your kids with bewilderment as they watch excitedly at the abundance of crabs you pluck from the ocean. And, with endless beach activities, from swimming and body surfing to sunning and building sandcastles, your kids will find no problem in entertaining themselves.
For even more crabbing fun with the kids, you can take them on a fun crabbing-esque adventure at night called ghost crabbing. With a flashlight, you and your kids can run around the shoreline at night in search of tiny sand crabs. While you can't eat these crabs, it's still a fun activity to catch and release as many crabs as possible.
FAQs
In case you want some basic crabbing info or have a few more questions before planning your expedition to Gulf Shores, here are the answers to some of the most frequently asked questions on the subject of crabbing in Gulf Shores.
Can you go crabbing in Gulf Shores?
Yes. Gulf Shores allows for recreational crabbing and is a popular spot for ghost crabbing, where you scan the shoreline at night with a flashlight for small shore crabs.
What month is it best to catch crabs in?
You will have the most luck finding blue crabs in Gulf Shores between April and June and then again between September and October. You might find the water warmer in the spring and summer months.
Do you need a license to crab in Alabama?
According to the Alabama Department of Conservation and Natural Resources, "Individuals can use up to, but not more than five (5) crab traps for taking crabs for personal, non-commercial purposes but must purchase a resident or non-resident annual or 7-day trip Saltwater Fishing License."
Are there crabs in Gulf Shores?
Yes. You'll find plenty of sand crabs scurrying along the beach when you visit Gulf Shores, Alabama. However, if you're looking for a bigger crabbing challenge, you'll also find plenty of blue crabs in the area.
Final Thoughts
So, what do you think? Are you ready for a new summer adventure that's sure to be a hit with your family and friends? Crabbing in Gulf Shores not only lets you explore the area and try something new but makes for a great dinner and beach day experience.