5+ Reasons Why an Alaska Skinning Knife is the Perfect Outdoor Tool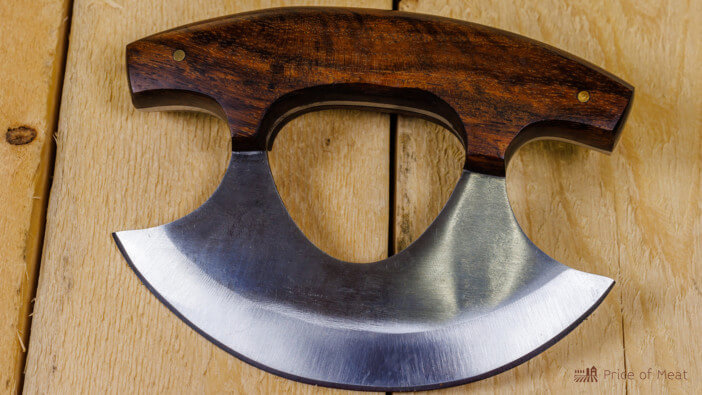 Survival is one of the primary reasons campers and hunters bring knives. Its multi-purpose function helps in self-defense and the simple task of slicing meat.
An ulu knife is one type people use because it can handle heavy-duty tasks. It's a powerhouse kitchen tool best to add to your hunting toolbox. The Alaska skinning knife is one variety, which has been used as a tool for building an igloo.
In this post, we'll cover the features and functions of the wide-arched shape knife. But beyond the basics, you'll also learn what to look for as you shop online. Read on to learn why an Alaska skinning knife is better than foldable and multi-functional knives.
Disclosure: As an Amazon Associate, this site earns from qualifying purchases. Thank you!
Quick Sidenote – check out our shop for a curated selection of the best meats, cuts, sausages, and more. Open our shop in a new tab and explore!
Alaska Skinning Knife Features and Functions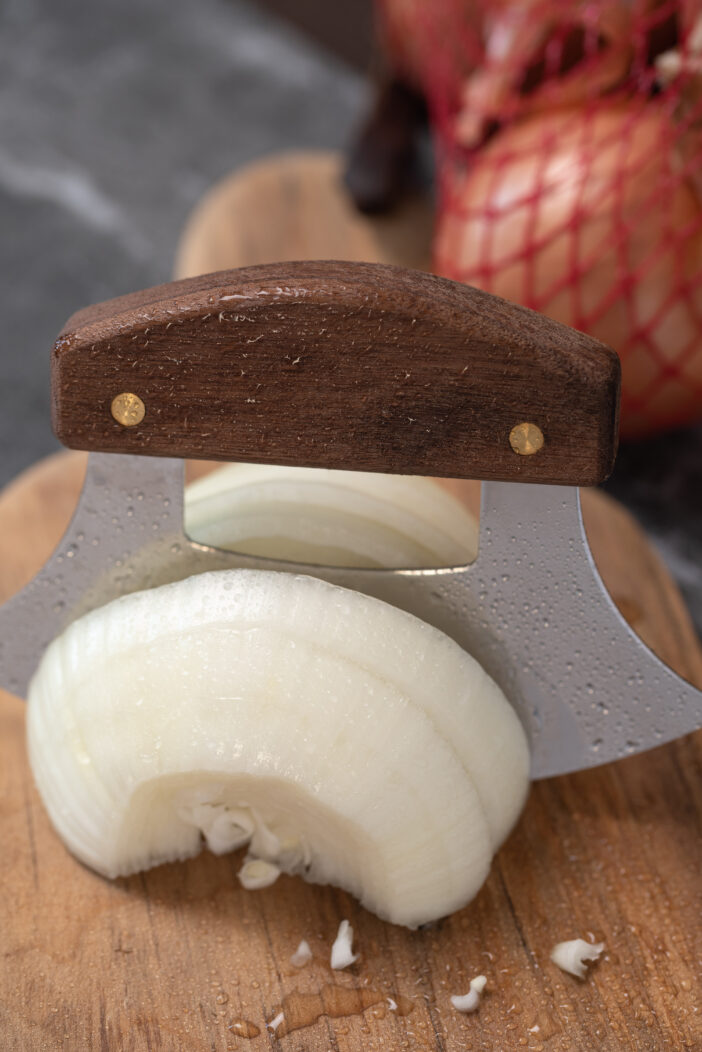 Here are the top reasons why an Alaska skinning knife makes the perfect addition to your collection.
Strong Blade Quality
Manufacturers use stainless steel and high-carbon steel to create a strong blade, which is ideal for outdoor use.
Stainless steel is perfect for the job because it absorbs impact without breaking and chipping. Its chromium component makes it rust-resistant. This type can also hold its razor-sharpness for a long time. The corrosion-free steel is simple to sharpen, durable, and easy to clean.
Yet, carbon steel‌ is a suitable material for weapons. A heat-treated carbon steel knife gets a hard edge and a softer spine. It's the best material because it's unbreakable and it bends.
Durable and Better Grip
The knife's fixed blade is more durable than the folding type. You'll benefit from its simple design because it's ready to use in an emergency. Because of its simple design, you don't have to think about which blade to use, which is a common issue with multifunction knives.
Ulu's knife handle provides a better grip. It aids in the cutting and skinning of animals, fruits, and vegetables.
Precise Cut
With its single-bevel feature, you can guarantee precise cuts. It can easily glide over fish bones, and it can slide meat at an angle. The shallow bevel is ideal for skinning an animal as it doesn't puncture the meat.
The single-bevel knife keeps its sharpness for a longer period, meaning it has better edge retention than other outdoor knives.
Carbon steel is the best material to achieve precise cuts. It has a thinner, sharp edge that can cut through hard solids. It requires a little sharpening, and it remains durable despite frequent use.
You Use Less Energy When Cutting
The ergonomic crescent-shaped blade rocks back and forth. It places the motion of slicing and cutting in the wrist rather than the elbow, as an ordinary knife does. It prevents fatigue, especially during bulk slicing, which can take hours.
Whether you have wrist pain or carpal tunnel syndrome, it helps you to regain your confidence in slicing and cutting.
It Can Withstand Harsh Conditions
Stainless steel knives perform well in environments where carbon steel knives would fail. Carbon steel blades would suffer from high humidity, harsh chemicals, salt, and more. Stainless steel's resistance to wear, staining, and rust make it ideal in these conditions and environments.
Frequently Asked Questions
Here's a quick FAQ about the bladed tool.
What is an Ulu Knife?
Also known as an Inuit knife, an ulu knife is a crescent-shaped knife used by Alaskan indigenous tribes. It's all-purpose and ideal for preparing food, separating skins for clothing, cutting hair, and trimming snow blocks. It's categorized as Alaskan, East Greenlandic, West Greenlandic, and Canadian.
What is an Alaskan Knife?
The Alaskan knife's distinctive feature is its two ends linked to a handle. It gives a better grip for the user. It is a rounded blade measuring between 4 to 7 inches, with a handle measuring 6 to 8 inches long.
Where are Alaska knives made?
Most Alaska skinning knife manufacturers produce their products in the USA. To understand its history and culture, some manufacturers preferred to build their production houses in Alaska. Some manufacturers source the handle materials in the Arctic. The handles are hand carved from wood, antler, horn, and jawbone.
The knives are also available online. But always check where it came from, as a low price may look like it's the best deal, but it may not last long.
Some companies sell it as a gift set. It comes with a cutting block that can work as a knife stand. It's a concave-shaped cutting board you can use as a serving tray.
What is the best knife for skinning an animal?
Razor sharp, thin, and durable are the top features you must find for a good skinning knife. For this specific purpose, you can choose a specialized ulu knife that can skin animals. The traditional design can also do the job, but it's easier with the thinner blade.