10+ Fascinating Facts About the Largest Cattle Ranch in the US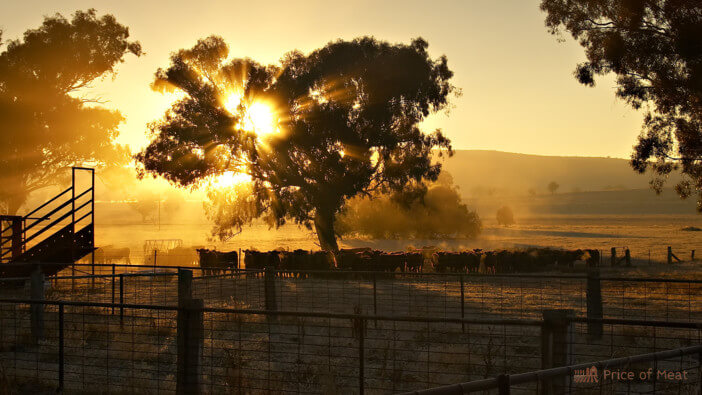 At the present, King Ranch remains the largest cattle ranch in the US. Apart from its massive size, it also holds a long and rich history and tradition of cattle raising and management. Hence, it is no wonder that it is one of the most interesting ranches not only in the US but also around the world.
Disclosure: As an Amazon Associate, this site earns from qualifying purchases. Thank you!
10 Fascinating Facts About King Ranch
Check out these 10 fascinating facts about the largest cattle ranch in the US!
Size
King Ranch covers an area larger than the states of Rhode Island and Luxembourg in Europe.
Quick Sidenote – check out our shop for a curated selection of the best meats, cuts, sausages, and more. Open our shop in a new tab and explore!
Divisions
The ranch is divided into four large sections called divisions, which include the Santa Gertrudis, Laureles, Encino, and Norias.
Resources
Its land is rich in oil and gas that in 1910, the ranch began leasing them to pay off their debt.
Development
Richard King cultivated the land and transformed the business with the Kineños. These are the families he brought back from Spain to continue the vaquero tradition of horsemen and cattle.
It's a National Landmark
In 1961, the ranch was designated a National Historic Landmark.
Preservation
It is one of the first ranches to be included in the National Register of Historic Places in 1966 since the National Historic Preservation Act was signed on the same day.
It Pioneered a Cattle Breed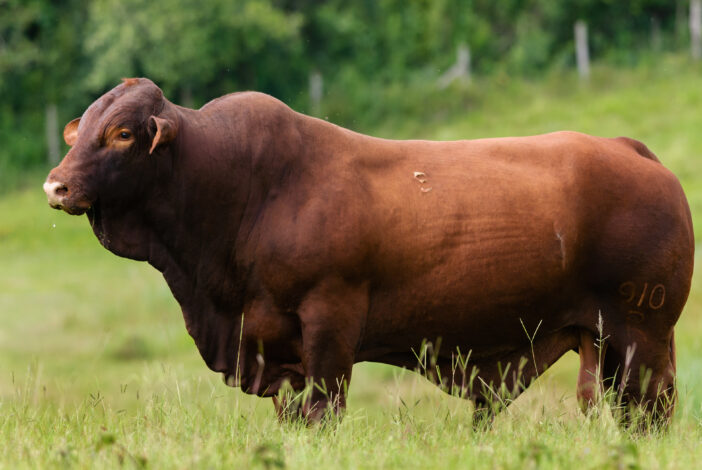 The ranch is a pioneer in developing a breed of beef cattle in 1910 called Santa Gertrudis, which is part Brahman and part Shorthorn.
It Influenced the Ford Motor Company
The success of King Ranch inspired Ford Motor Company to model automobiles after it. These are the F-150, Super Duty, Explorer, and Expedition models from Ford.
It Inspired a Novel
It served as the inspiration for Edna Ferber's classic 1952 novel Giant.
It Was Home to a Famous Racehorse
Although it is primarily a cattle ranch, it is also the home of Triple Crown winner Assault.
What Are the 10 Largest Ranches in the United States?
Cattle ranches are an integral part of agriculture across the globe. In 2022, the total beef production in the United States was estimated to be 27.17 billion pounds, which is much lower than the previous year, as observed by Statista.
According to a report in 2017 by The National Cattlemen's Beef Association (NCBA), there are over 700 cattle ranches across the United States. Here are the 10 largest ones:
King Ranch
King Ranch is situated in southern Texas between Corpus Christi and Brownsville, close to Kingsville. It was founded in 1853 by Richard King and Gideon Lewis.
Singleton Ranches
Singleton Ranches was founded by Dr. Henry Singleton when he bought the historic San Cristobal Ranch in 1986. It is a family-run business that embraces the traditional cowboy lifestyle. The ranch specializes in cow and horse breeding and raising.
Diamond A Ranch
Diamond A Ranch, also known as Big Boquillas, is Arizona's largest cattle ranch. It was previously part of VVV Ranch until the Navajo Nation purchased the farm in 1987, and they still own it today. Although primarily a cattle ranch, Diamond A Ranch also raises and sells horses.
Babbitt Ranches
Babbitt Ranches covers 700,000 acres of land in Arizona. It is also one of the oldest ranches in operation. They raise cattle and horses on private, state, and federal land. They are also well known for their sustainability efforts, which primarily include wildlife conservation.
Briscoe Ranches
Briscoe Ranches, founded by Dolph Briscoe Sr. in 1939, is one of America's most prominent ranching dynasties. It accommodates over 660,000 acres of Texas land.
Vermejo Ranch
Vermejo Ranch has a diverse geography, lavish mansions, stunning wildlife, and over 1,400 bison. The 550,000-acre property provides a scenic and picturesque view of northern New Mexico.
The Waggoner Ranch
The Waggoner Ranch spans six counties in historic North Texas and encompasses 510,527 acres. Aside from raising cattle and horses, they also cultivate a variety of crops and produce oil. It is owned by Los Angeles Rams owner and billionaire Stan Kroenke, who purchased the family ranch from Waggoner descendants in 2016.
O'Connor Family Ranches
Tom O'Connor, an Irish immigrant, founded the O'Connor Family Ranches in 1834. The O'Connor Family Ranches are best known for their oil fields and cattle ranching.
Hughes Ranch
Hughes Ranches is a family-owned and managed ranch south of Norwood, Colorado. On its 12,000 acres of land, thousands of horses graze. Dan Allen Hughes Senior made the majority of the Hughes fortune in oil and gas as well as personal use and exclusive private land hunts.
Nunley Brothers Ranch
The Nunley Brothers Ranch started operation more than 70 years ago, spearheaded by Red Nunley. It covers over 301,500 acres in Texas. This ranch is well-known for its cattle.
Who Owns the Largest Cattle Ranch in the US?
Here's a breakdown of who owns the largest cattle ranches in the US.
King Ranch Heirs
King Ranch is a privately owned corporation operated by approximately 60 descendants of Richard King. These are direct descendants of King's daughter Alice, her husband Robert Kleberg, and their five children.
Singleton Family
When Dr. Singleton died in 1999, his five children took over the ranches and carried on his mission. They currently have 1.1 million acres of deeded land. In addition to their holdings in New Mexico, the Singletons own and manage properties in California and in the Sierra Nevada foothills.
Stanley Kroenke
Stanley Kroenke is a real estate and sports tycoon. He owns more than 1.5 million acres of ranches in the United States and Canada. Kroenke and his wife Ann Walton paid £500 million for the W.T. Waggoner Ranch in Texas, which spans 535,000 acres.
Ted Turner
Robert Edward Turner III is prominently known as Ted Turner. He is an American broadcasting entrepreneur who built a media empire that included several television channels he created, most notably CNN.
Michael O'Connor
Michael O'Connor is the current owner of O'Connor Family Ranches. Currently, he is a U.S. Marshal for the Southern District of Texas and a rancher at the same time. He is carrying on his family's legacy to create a more sustainable future for his family's ranch and all of Texas.
Frequently Asked Questions
Here are some common questions about large cattle ranches in the US.
What are the 5 largest cattle ranches in the US?
The largest cattle ranch in the US is King Ranch with an area of 825,000 acres. The next largest ranches include Singleton Ranches (covers 1,000,000 acres of land), Diamond A Ranch (725,000 acres of land in Arizona), Babbitt Ranch (with more than 7,500 Hereford cattle), and Briscoe Ranch (with 660,000 acres of land for cattle, Angora goats, and oil).
What is the largest cattle ranch in the world?
Anna Creek Station, located in southern Australia, is the world's biggest working cattle ranch. This cattle station began as a sheep ranch in the mid-1800s. They switched to cattle raising since the sheep were vulnerable to dingo attacks. It is seven times the size of King Ranch in the United States and encompasses nearly six million acres.