7+ Essential Butchering Knives for the Home Chef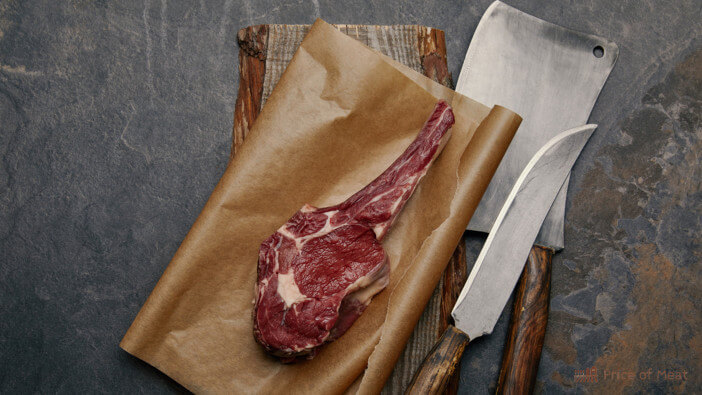 The task of cooking requires precision and finesse. It can be perceived as a work of art in its entirety. If you are a chef with a great fondness for cooking in typical home kitchen settings, owning the following butchering knives is something you must consider.
But before buying any of them, you must consider the following guidelines, so you can make the best choice. Here are the factors to consider when you buy a butchering knife.
Disclosure: As an Amazon Associate, this site earns from qualifying purchases. Thank you!
Ease and Comfort
Is the handle contoured enough for your hand? Is the knife's balance ideal for the kind of meat you might want to work with? These are the primary questions to ask.
Quick Sidenote – check out our shop for a curated selection of the best meats, cuts, sausages, and more. Open our shop in a new tab and explore!
Working as a chef often includes long work hours, and you wouldn't want to spend long hours using a knife with a very uncomfortable handle.
In addition to having a comfortable grip, the weight itself is also a vital factor – it must not be too light that it won't allow you to exert the right force, nor too heavy that it will make you feel tired. The best knives have great balance, and it is essential to check this when buying your knives.
Blade and Steel Quality
This aspect is the most crucial part of any cutting tool, and the knife you use as a home chef is no exception. Aside from the shape and length, you have to look into the durability of the knife's blade.
Flashy aesthetics does not always equate to the quality of a knife. You have to be certain that it will withstand the wear and tear that your butchering jobs will require through the years.
If possible, opt for durable materials like high-quality stainless steel or carbon steel.
7 Butchering Knives a Home Chef Must Own
Now that you've understood the guidelines, here are the best butchering knives for a home chef.
The Classic Butcher Knife
As stated in its name, the classic option is the most popular butcher knife. Typically around 6 to 14 inches, the standard butcher knife is versatile enough in handling tough meat cuts, getting around the bone, and slicing meat into any size for nearly all cooking requirements.
The recommended blade type for this knife is high-grade carbon stainless steel, allowing the knife to stand the test of time.
The Carving Knife
With a length of around 8 to 15 inches, a carving knife could have an edge that's either beveled or smooth. This edge is often used for cutting cooked meat, though you can also use this knife for the following:
Fileting fish
Carving large roasts
Slicing cooked poultry
A good carving knife must be capable of working with bones in either cooked or uncooked states to prevent you from worrying about any meat-cutting tasks that lie ahead.
The Breaking Knife
With its curved blade, this knife looks similar to the Japanese katana blade. Its unique shape helps to cut meat effortlessly due to its flexibility and leverage.
The most notable feature of breaking knives is the oblong-shaped grooves on its blade. These are strategically placed to ensure a smoother cutting process for any meat (at the extreme is the ulu Alaska knife).
The Cimeter Knife
This option is similar to the breaking knife but longer and sturdier. The most notable difference is that the cimeter is longer, around 8-14 inches. Its primary purpose is for dicing or cubing, though some butchers consider it ideal for trimming raw meat and cutting steaks.
The Cleaver
With its ax-like appearance, you can use a cleaver for heavy-duty meat-cutting and bone-cutting. Historians date cleavers as having been used by people for millions of years, and in modern times, their effectiveness is still highly relevant.
With a sturdy, carbon-steel cleaver, a butcher can surely cut through any meat or bone for home kitchen cuisine.
The Fish Skinning Knife
This knife is named as such because it is intended for skinning large pieces of meat or large fish. It appears curved like the carving and cimeter knives though it may not have the noticeable grooves of the two.
Because it is not meant to cut through meat or bones, it is thinner than other knives of similar length.
The Heavyweight Butcher's Knife
With a thicker and sturdier blade than any other knife on this list, the heavyweight butcher's knife is designed for cutting up a rib roast.
Most knives of this kind are often crafted with a built-in metallic handle to ensure that the knife will last longer than its counterparts. Other knives are often equipped with rubberized or plastic-based handles.
Frequently Asked Questions
Here are some common questions about butchering knives.
What knives do real butchers use?
Apart from traditional butchering knives, most butchers use breaking and carving knives. Cleavers, boning knives, filet knives, paring knives, bread knives, steak knives, and utility knives are also very common.
What are butcher's knives called?
Most butchers use a range of knives, so there is no single answer to this question. The classic butcher knife is the most common. However, butchers will have breaking knives, carving knives, and meat cleavers.
What's the best knife for butchering a deer?
The standard butchering knife is the best option for butchering a deer. When skinning the deer, the boning knife would be ideal, and when the job requires removing the deer's meat from the bones, the 12-inch long butcher knife would best serve that purpose.
Which knife is most useful for someone butchering meat?
Typically around 5 to 7 inches long, the boning knife is the most popular tool among butchers. With its ideal length and thickness, it is suitable for tasks like meat-dicing, trimming, deboning, fat-removing, and cutting meat into delicate portions.
What is the best butcher knife?
Since most butchers can do nearly all imaginable tasks with the boning knife, it is safe to say it is the best butcher knife ever.
What is a butcher's knife used for?
You can use a butcher's knife for typical meat-cutting tasks, which may include skinning, dicing, and deboning.