11+ Delicious Ways to Enjoy the Taste of Mackerel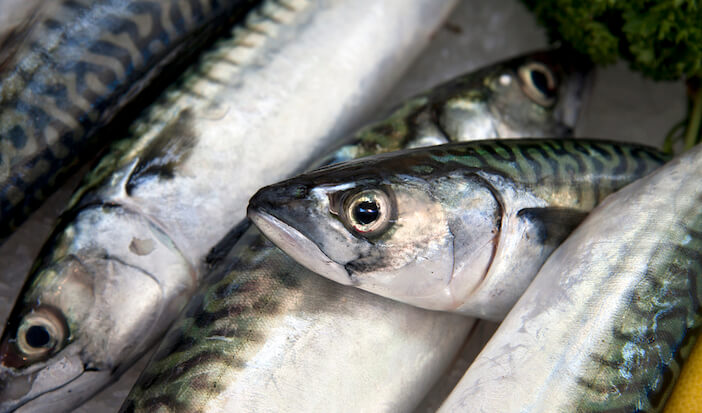 Mackerel is an oily fish known for its distinctive flavor, oily nature, and nutritional benefits. Cooking this type of fish is easy and can be a delicious treat when prepared well.
There are various methods you can use to prepare mackerel and enjoy its taste. Whether you're looking for a quick starter or a simple fish for dinner, there's something for everyone. Let's get cracking!
Disclosure: As an Amazon Associate, this site earns from qualifying purchases. Thank you!
1. Grilled Mackerel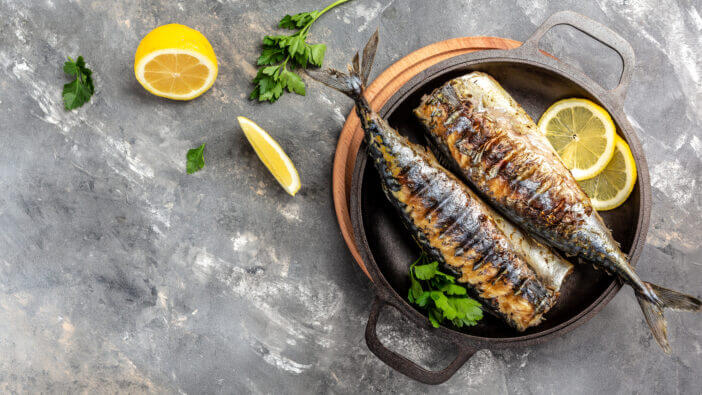 Grilling is arguably the simplest and healthiest method to prepare mackerel. You first need to apply cooking, salt, pepper, and garlic on both sides of the fish and place it on a preheated grill pan. Cook the fish for approximately four minutes on each side until the skin becomes crispy.
Quick Sidenote – check out our shop for a curated selection of the best meats, cuts, sausages, and more. Open our shop in a new tab and explore!
Once you remove your fish from the grill, squeeze fresh lemon juice on top of it and garnish it with herbs, according to your preference. Serve it while hot with extra lemon wedges on the side to enjoy the taste.
2. Mackerel Chowder
Mackerel chowder is a soup made with mackerel fish, perfect for chilly days. This recipe calls for mackerel filets, fish stock, potatoes, onions, garlic, and other vegetables. If you don't find fish stock, you may use chicken stock.
After boiling all your ingredients, thicken your soup using cream or milk and give your chowder a distinctive creamy texture.
3. Mackerel Fish Pie
Mackerel fish is delicious, and even the pickiest eaters will enjoy it. It's often prepared by mixing mackerel fish filets with vegetables such as potatoes, onions, and tomatoes.
After that, pour your mixture into a baking dish and place a flaky pastry crust on top. You may also add a layer of grated cheese. Put the baking container in the oven and leave it there for a few minutes until the pastry crust turns golden brown.
Have your knives and forks ready since mackerel fish pie tastes better when hot, right out of the oven.
4. Stir-Fry Mackerel
Preparing a mackerel stir-fry is simple and can be a perfect quick fix after a long day at work. This preparation method also allows you to enjoy the bold mackerel fish flavor.
For your dish to taste better, stir-fry mackerel with onions and bell peppers. If you're feeling adventurous, add some diced jalapeño peppers and make it spicy.
5. Smoked Mackerel
Any person who likes fish is likely to enjoy smoked mackerel. To make smoked mackerel, heat your smoker with wood chips and place your fish on top to infuse the smoke. The preparation time usually varies according to the size and thickness of your fish.
The best way to serve smoked mackerel is by pairing it with bold flavors such as mustard or horseradish. You can also slice and serve it as the main dish with potatoes and vegetables.
6. Mackerel Tacos
This simple mackerel dish will please your taste buds. Start by seasoning your mackerel fish with cumin, chili powder, garlic, and paprika, then grill it in a pan until the outside is crisp and browned and the interior is cooked through.
Put your fish in a warm tortilla and add any toppings of your choice, including chopped fresh cilantro, diced tomatoes, and shredded cabbage. You can also add a creamy chipotle sauce or a spicy salsa to make it tastier.
7. Pan-Fried Mackerel
Pan-fried Mackerel is one of the fun ways to prepare mackerel filets that you would want to do repeatedly.
First, season your fish with pepper and salt and coat it with flour. Preheat cooking oil on a pan and then place your mackerel filets. Allow one side to cook until the outer layer becomes crispy, then turn it over.
Pan-fried mackerel tastes better when served with roasted vegetables or a side salad. You can eat it for breakfast, lunch, or supper.
8. Mackerel Curry
Mackerel Curry is made from fresh fish cooked in a spicy curry sauce to create a tasty and aromatic dish. The curry is normally prepared by mixing different spices, herbs, and coconut milk.
Mackerel curry preparation involves pan-frying marinated fish filets until brown and crispy. Next, simmer the sauce until it thickens, add the pan-fried fish, and allow it to cook for a few minutes. You can serve mackerel curry with naan bread, but rice is also ideal.
9. Mackerel Sashimi
If you want to savor the ideal taste of mackerel tastes, then mackerel sashimi is the perfect dish to try out. This is a Japanese cuisine made by thinly slicing fresh mackerel and serving it raw. You can eat it as an appetizer or as a sushi platter.
This dish is best served with a tiny bowl of soy sauce and a teaspoon of wasabi paste. To savor the taste, dip each piece of mackerel into the soy sauce and add wasabi paste to enhance the flavor.
10. Mackerel salad
Mackerel salad is a healthy meal, perfect for stressful weeknights when you don't have enough time to prepare dinner.
The best way to prepare this dish is by boiling the mackerel fish filets in water or grilling it on a pan. Once your fish is cooked, place it in a dish and mix it with other vegetables like lettuce, cucumber, tomato, and onion. You may also serve it with avocado, feta cheese, and hard-boiled eggs.
11. Mackerel Tartare
Mackerel Tartare is a tasty and nutritious quick fix for lunch. This dish is prepared by mincing or finely chopping fresh mackerel fish and mixing it with fresh herbs like parsley or cilantro, diced onion, minced capers, lemon juice, and olive oil.
Add flavor to your dish by seasoning it with pepper and salt and place it in a refrigerator to allow the flavors to infuse. Serve your chilled mackerel tartare with crackers or crostini to enjoy and enjoy a rich taste.
Does mackerel have a strong taste?
Yes. Most mackerel fishes have a strong taste since they're rich in oils. They also feature a bold, acquired taste.
Does mackerel taste better than tuna?
Yes. Mackerel fish tastes better than tuna because it contains a lot of oils. Most people who have eaten it describe the taste as slightly sweet and less salty than other fish types.
What does mackerel taste similar to?
The taste of mackerel fish depends on the cooking method you use. However, this fish type features a meaty, creamy taste like tuna. It may also taste like salmon, especially when fresh.
Is mackerel a good fish to eat?
Mackerels are good for eating due to their high nutritional value. They are a great source of protein, vitamin D, and vitamins B2, B3, B6, and B12, and their flesh is rich in minerals, including iodine, selenium, and copper. Additionally, some mackerel fishes have healthy levels of iron and vitamin B1.