Are you a fan of salami cold cuts but looking for new and creative ways to enjoy them? Look no further! We've gathered nine delicious and easy ideas to help you get the most out of your salami. We have you covered, from classic sandwiches to savory omelets and pizza toppings.
With these tasty and unique salami recipes, you'll be able to impress your friends and family with your culinary skills and take your salami cold cut game to the next level.
1. Italian Mix Sub Sandwich
This classic sandwich is a fan favorite for a reason! Layer slices of spicy salami, ham, and provolone cheese on a crusty baguette with lettuce, tomato, red onion, and Italian dressing for a mouthwatering lunch or dinner. Combining salty and savory flavors with the tangy dressing is simply irresistible – see Jimmy John's Vito Meat.
2. Salami & Cheese Platter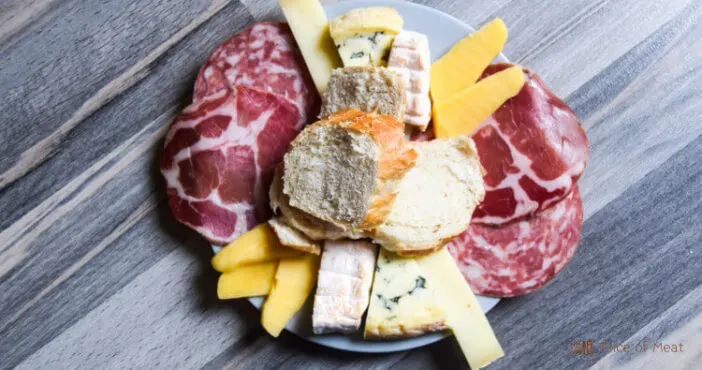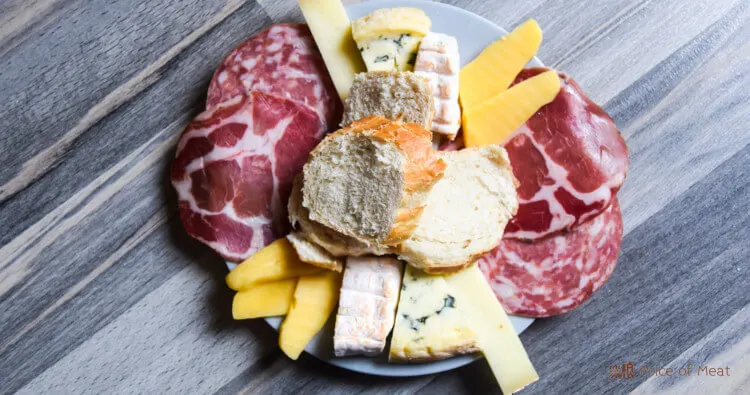 You don't have to have a party to prepare a salami and cheese platter. You can try a range of cheeses, but we suggest pairing the cold cuts with creamy brie, sharp cheddar, or nutty Gouda.
Different cheeses and salami create a harmonious blend of flavors and textures that will leave your taste buds wanting more. Of course, don't forget crackers and nuts to add crunch to the snack.
3. Salami Pizza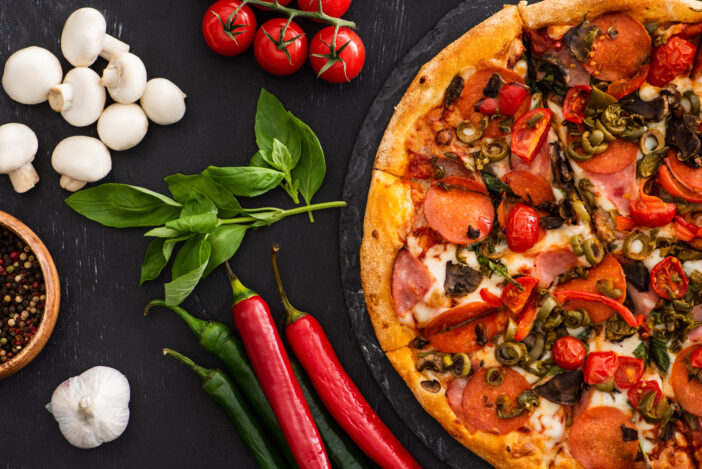 Instead of pepperoni, use salami cold cuts to add savory flavors to your homemade pizza. You'll feel like a master pizza chef after spreading tomato sauce on a pre-made crust, adding slices of fresh mozzarella cheese, and topping with thinly sliced salami and chopped herbs like basil and oregano.
The salty and meaty flavor of the salami pairs perfectly with the gooey cheese and tangy tomato sauce.
4. Salami and Arugula Salad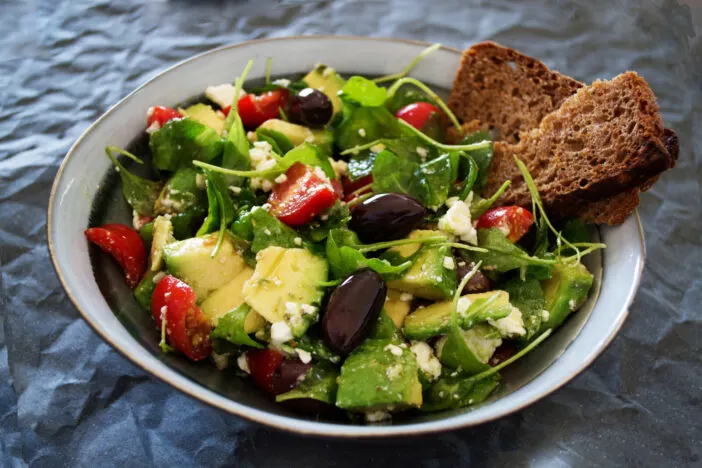 Salami adds a punch to your boring salad. Mix salami with arugula, tomatoes, and red onion for a refreshing lunch. We suggest adding balsamic vinegar and olive oil splash to heighten the flavors. Alternatively, you can use dijon mustard if you prefer a creamy and spicy dressing.
5. Salami and Tomato Pasta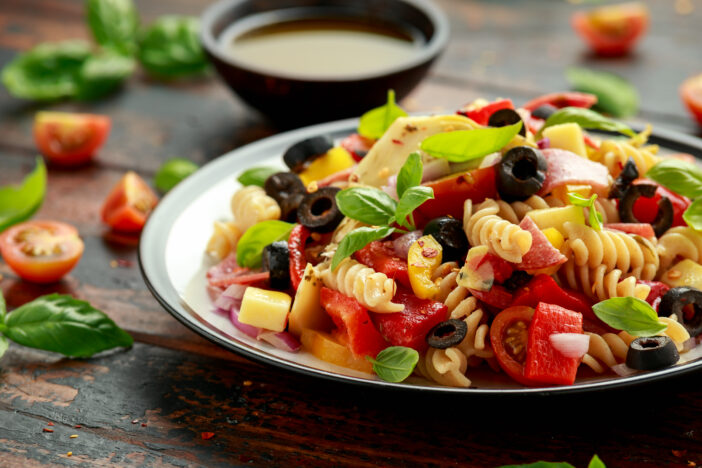 Cook your favorite pasta and toss it with sautéed garlic, diced tomatoes, and red pepper flakes. Add sliced salami and fresh herbs like parsley and basil for a burst of flavor.
Serve the pasta with grated Parmesan cheese and a glass of red wine for a cozy and satisfying dinner. The saltiness and heat of the salami pair perfectly with the tomatoes' sweetness and the herbs' aromatics.
6. Salami and Potato Hash
Hash is an all-time favorite breakfast dish. First, sautee diced potatoes, onions, and bell peppers in a pan. Next, add the chopped salami cold cut and fry until crispy.
Once complete, don't forget to fry or poach an egg to top off this hearty breakfast dish.
7. Salami and Artichoke Dip
Salami cold cuts are a great addition to artichoke dip. The creamy and tangy dip with the salty and spicy salami creates a delicious and unexpected flavor combination. Serve with crackers, baguettes, or chips, and you'll be the hit of your next family or work party.
8. Salami Topped Deviled Eggs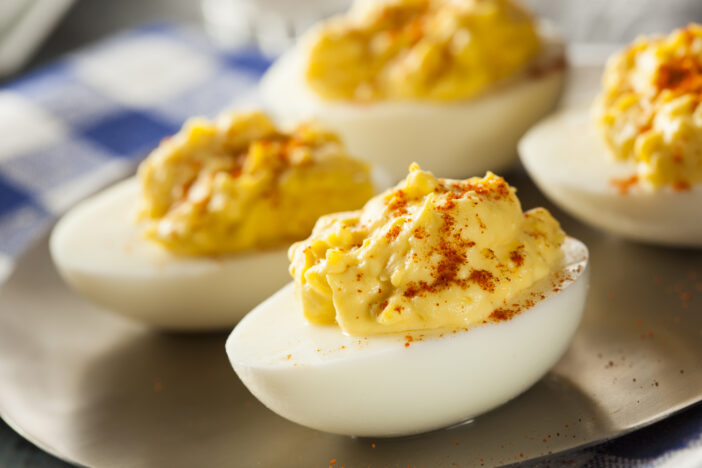 Salami goes excellent as a deviled egg topping. We suggest mixing mustard and pickle relish with the egg yolk to create a creamy and tangy filling for the egg. Next, top the deviled egg with chopped salami cold cuts and a sprinkle of paprika.
9. Salami and Grilled Cheese Sandwich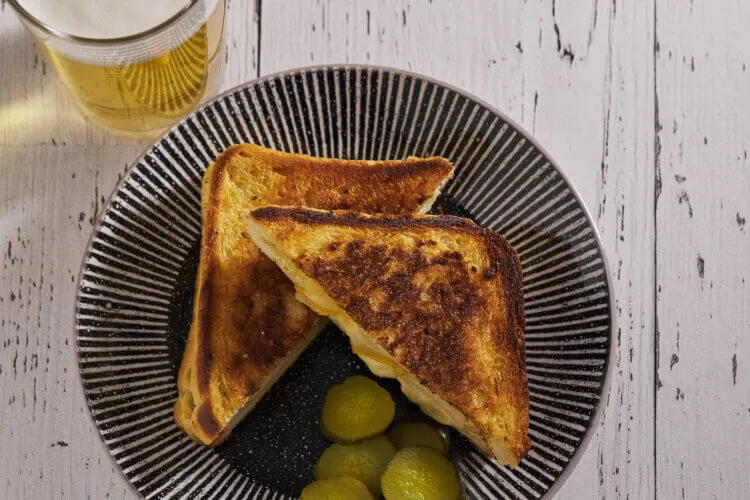 Try a salami and grilled cheese sandwich if you're bored of the same grilled cheese sandwich. Melted sharp cheddar, provolone, and smoked gouda go great with the tangy flavor of the salami cold cut.
What is salami cold cut?
Salami is a cured sausage usually made of beef but can also be made of pork, veal, or a combination of meats. It is typically seasoned with garlic, salt, and other spices and can be eaten cold or cooked.
Is cold-cut salami healthy?
Salami cold cuts are a good source of protein and some vitamins and minerals but are also high in sodium and saturated fat. Eating too much-processed meat, like salami, is linked to health problems like heart disease.
How do you eat cold cuts salami?
Like any other cold cut, you can use salami in many ways. You can serve salami cold or hot dishes. Feel free to experiment and try new ways to eat salami cold cuts, from sandwiches to dinners.
What kind of meat is cold cut?
Cold cuts come from different meats, including beef, pork, turkey, and chicken. These meats are often cured, seasoned, and sliced thinly for easy consumption.