Venison cooking is a great alternative meat option to chicken or beef. Deer meat's unique taste is adaptable and provides a distinctive twist on many beloved recipes.
The recipes in this article take full advantage of the meat's flexibility. Deer steaks make delicious main dishes. Ground venison is a superior ingredient and utility player for chilis and meatballs. Chunks of deer lend protein and flavor to soups and stews.
Cooking with venison offers a leaner meat option without sacrificing any flavor. These recipes show how to maximize deer's possibilities.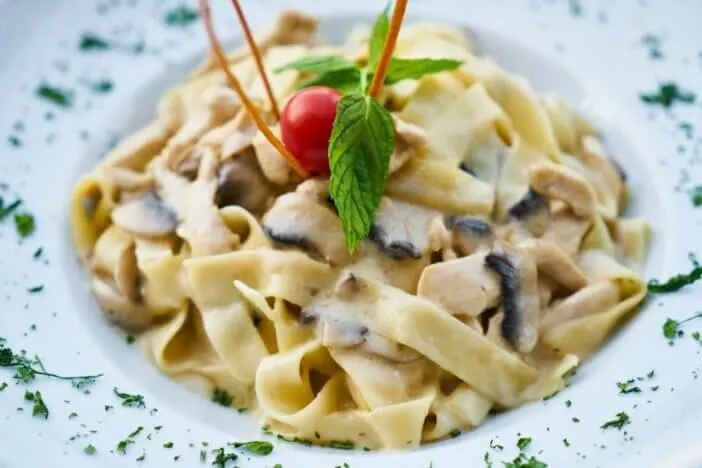 Venison stroganoff uses simple ingredients to craft a delicious and impressive dish. This recipe modifies the Russian specialty, replacing traditional beef with venison.
The meat in venison stroganoff is thoroughly cooked and doused in a rich sauce, so you can use the less desirable cuts. The meal comes together quickly and looks like hours spent laboring over a hot stove. You'll need only 35 minutes to prepare the dish, from preparation to the plating.
Venison stroganoff calls for a shoulder cut of venison, mushrooms, onion, garlic, beef broth, Worcestershire sauce, and sour cream. You can serve the completed sauce over noodles or rice.
Don't be fooled by the fancy French name; venison bourguignon is simply a hearty, warming deer meat stew. The soup is comprised of large chunks of meat and vegetables swimming in a thick red wine broth.
This recipe requires considerable time, but don't panic based on the four-hour cooking projection. Much of that time is dedicated to brining the venison. You can read a few chapters of a book or do household chores while your meat marinates.
The actual preparation time takes 30 minutes, most of it spent chopping mushrooms, onions, garlic, and carrots. You'll need to cook the venison and some bacon before assembling the bourguignon.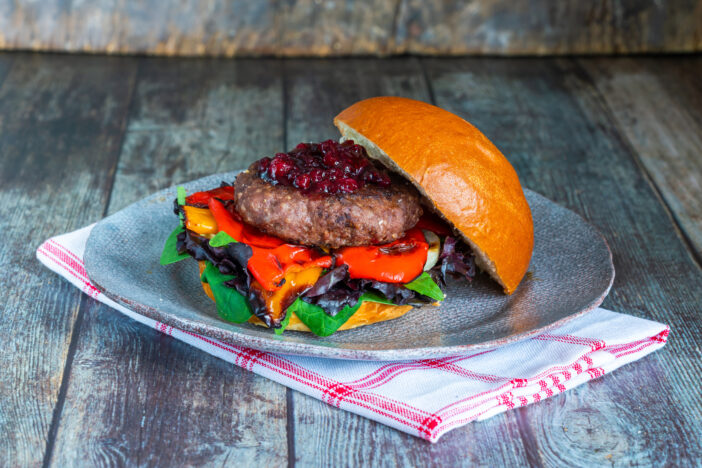 Venison lends a unique, gamey flavor to a comfort-food favorite. These burgers wedge all the best flavors of summer between two buns.
This recipe combines ground venison with chunks of cooked bacon, barbecue sauce, and cheddar cheese. Chefs form the mixture into patties and cook them on a hot grill. Though the patties contain most of the conventional burger ingredients, guests can customize their sandwiches with whatever toppings they prefer.
Sometimes you just want to let the venison shine. These steaks make the meat the star of dinner, marinating loin or leg cuts in a brine of complimentary flavors.
The marinade is a simple mixture made of basic kitchen staples. If you have olive oil, soy sauce, red wine vinegar, lemon juice, Worcestershire sauce, garlic, and mustard, you have everything you need.
The steaks need to marinate for eight to twelve hours to absorb the flavors. However, cooking the venison is quick and easy. Each steak requires only four to five minutes per side for a perfect medium-rare finish.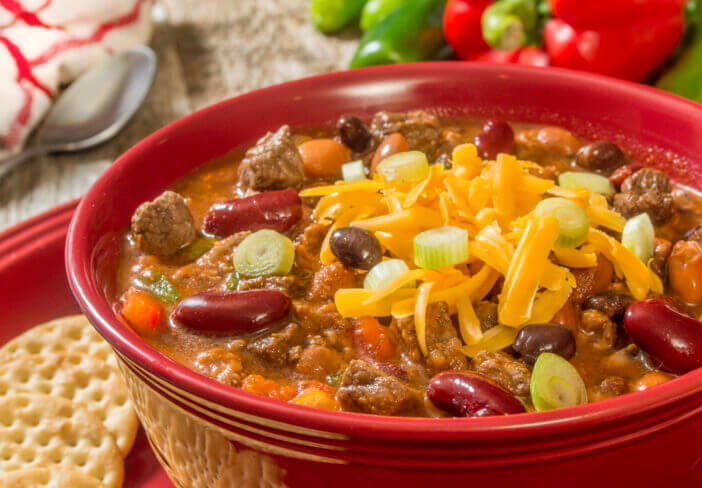 Chili is the ultimate cold-weather comfort food. The rich stew has infinite options for modification and customization. This recipe uses ground venison to craft a hearty and delicious foundation.
Venison chili keeps the dish simple. The stew calls for peppers, tomatoes, onions, garlic, beans, and spices. The chili cooks for an hour, allowing the venison to absorb the flavors while the vegetables soften.
Chefs can prepare the recipe on the stovetop or in an instant pot or slow cooker.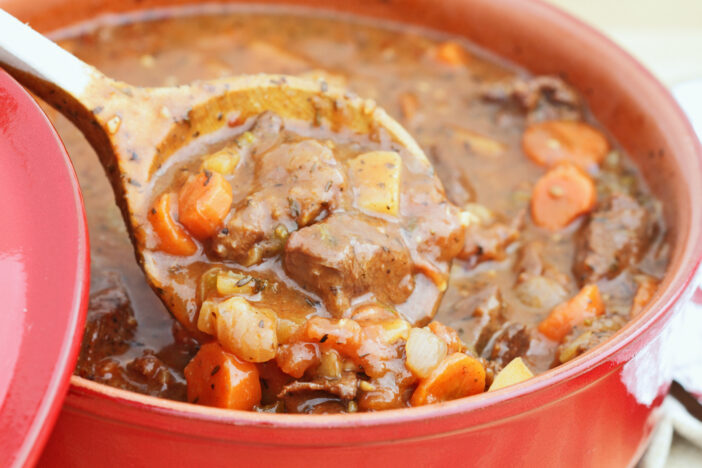 Looking for a meal you can throw together in the morning, forget about for several hours, and then return to just in time to enjoy for dinner? Crockpot venison stew is the perfect dish for cold, busy days.
Venison stew is a great way to use up less desirable cuts of deer. The meat cooks for long periods of time, so tough chunks of venison have ample time to soften for the stew.
Cooking the venison prior to stew assembly provides the best texture and flavor. You can use that time to prepare your vegetables. The stew calls for potatoes, mushrooms, celery, carrots, and onions. Beef broth, red wine, and plenty of spices create the stew's liquid foundation.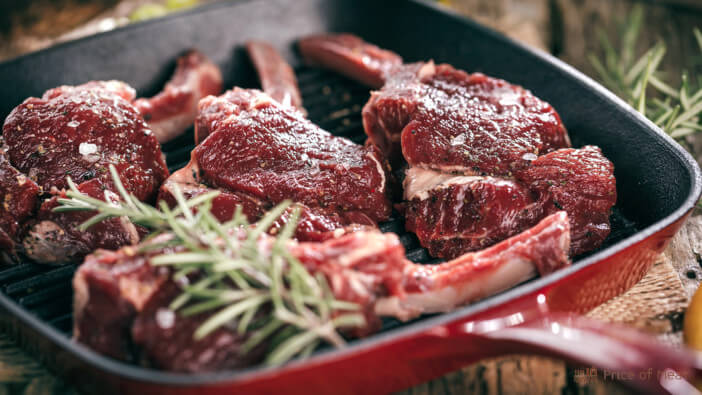 It's a scientific fact that every good thing is made better by the inclusion of bacon. This simple recipe wraps venison backstrap in the magic pork ingredient.
An ancho chipotle brine provides the deer medallions with plenty of spicy flavors prior to cooking. Cooking the venison takes very little time. Most of the preparation period is dedicated to letting the meats absorb flavors from brine and a spice rub.
Once the assembled bacon-wrapped venison medallions have sufficiently absorbed the flavors, pop them on the grill and cook them for five minutes on each side. The finished dish is delicious and elegant, the perfect appetizer for a fancy party.
Roast venison haunch with beetroot, shallots, and horseradish allows the deer to dominate the flavor palate. The root vegetables provide the perfect complement to the gamey meat.
This recipe requires a decent amount of time and considerable seasoning. Juniper berries lend a bright burst of fruit flavor to the meal. Every aspect of the meal comes together in the same dish. The same pan that roasts the beetroot sears the venison and then serves as a vessel for a thick, flavorful gravy.
The recipe requires an hour and forty minutes to prepare. However, the completed dish is a full meal.
You can't have spaghetti without meatballs. However, beef has dominated the meatball game for too long. Venison meatballs use up your leftover deer meat while creating the perfect addition to your favorite pasta dishes or a top-notch sandwich ingredient.
The recipe mixes up quickly and easily. Garlic, onion, and seasonings provide extra flavors that complement the unique venison flavor, while ground pork provides extra needed fats. The meatballs cook up in forty minutes.
Frequently Asked Questions
Venison cooking leads to delicious meals and filling dishes. However, the process requires a little know-how. These frequently asked questions provide insight and guidance into properly cooking deer meat.
How do you cook venison so it becomes tender?
There are two primary methods for cooking venison to keep it tender. Marinated steaks well so they absorb a great deal of liquid. Cook the stakes over high grill heat for short periods on each side.
Venison roasts are best prepared in a slow cooker over the course of several hours. Add liquids frequently to ensure the meat doesn't dry out.
How is venison usually cooked?
Chefs usually prepare venison medium-rare. This translates to an internal temperature of 135 degrees Fahrenheit.
How should venison steak be cooked?
Venison steaks are best prepared on a grill or in a broiler. When prepared to medium-rare, or 135 degrees Fahrenheit internally, this takes about five to seven minutes of cooking for each side of the steak.
Do you cook deer meat fast or slow?
Venison's cooking duration depends on the toughness of the meat cuts. Tender cuts need to be cooked for short periods of time. The meat dries out quickly and easily, and when overcooked, it becomes tough and unpalatable. Tough cuts require long cooking times over low heat.