Welcome to our comprehensive guide on the best inshore saltwater fish you can catch in Florida, the saltwater fishing capital of the world! With over 1300 miles of coastline, Florida offers anglers a diverse range of fishing opportunities.
Fishing in Florida offers numerous benefits for anglers. Not only is it a great way to relax and unwind amidst the beauty of nature, but it also provides an opportunity to challenge oneself and learn new skills. Additionally, catching and preparing your own fresh seafood is a rewarding and delicious experience that's hard to beat!
Redfish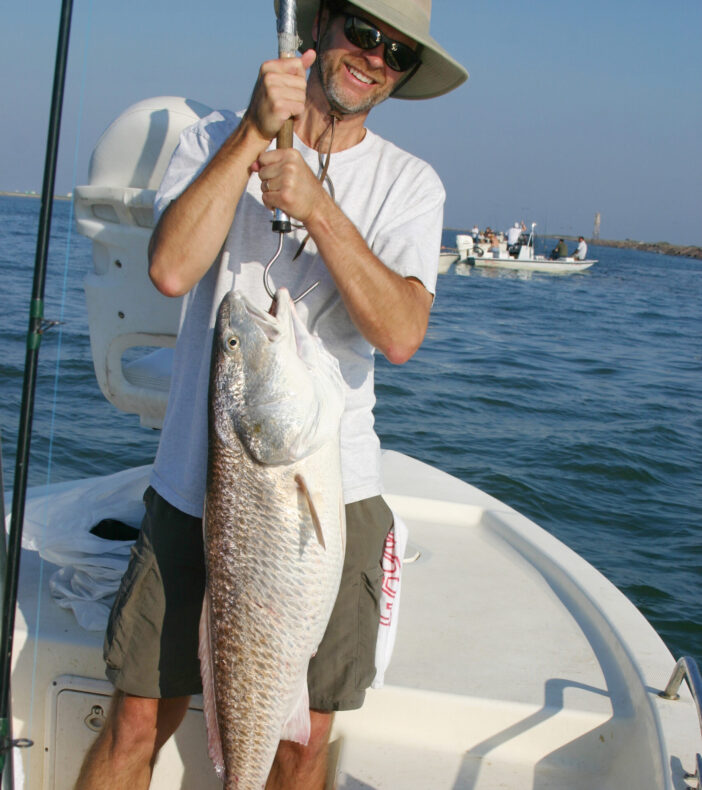 Redfish, also known as red drum, are a popular inshore game fish found throughout Florida's coastal waters. Known for their distinctive copper-red color and black spot near the tail, redfish put up a strong fight when hooked, making them an exciting catch for anglers.
They can be found around oyster bars, grassy flats, mangroves, and other structures, with live or artificial bait like shrimp, crabs, or soft plastic lures.
Flounder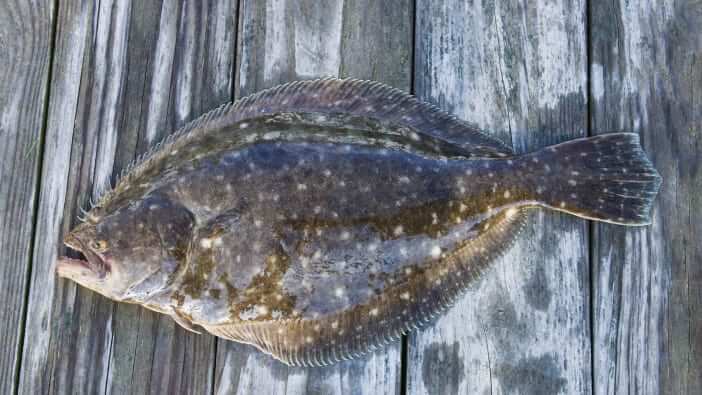 Flounder are a unique and tasty inshore species that lie flat on the seafloor, camouflaging themselves to ambush prey.
hese bottom-dwellers can be caught using live baits such as mullet or pinfish, as well as artificial lures like jigs. Fishing around bridges, docks, and other structures with sandy bottoms is a great way to target flounder in Florida.
Sea Trout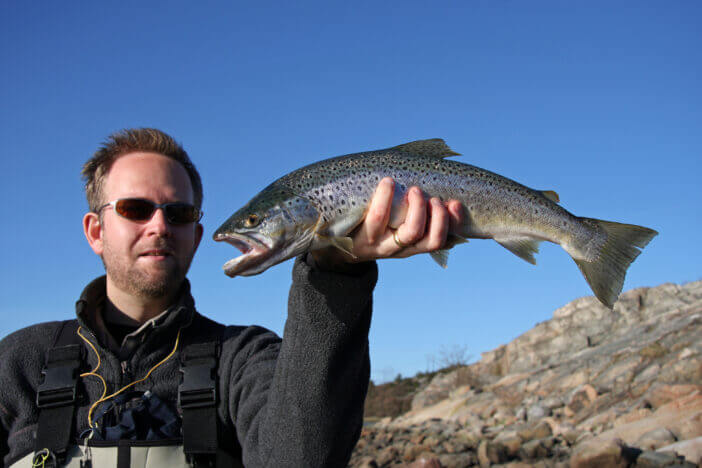 Also known as speckled trout, these beautiful fish are a favorite among Florida anglers due to their aggressive strikes and acrobatic leaps when hooked.
Sea trout can be found in grassy flats, channels, and around structure, and they readily bite on a variety of live and artificial baits, including shrimp, mullet, and topwater plugs. Be sure to handle sea trout carefully, as they have sharp teeth and gill plates.
Pompano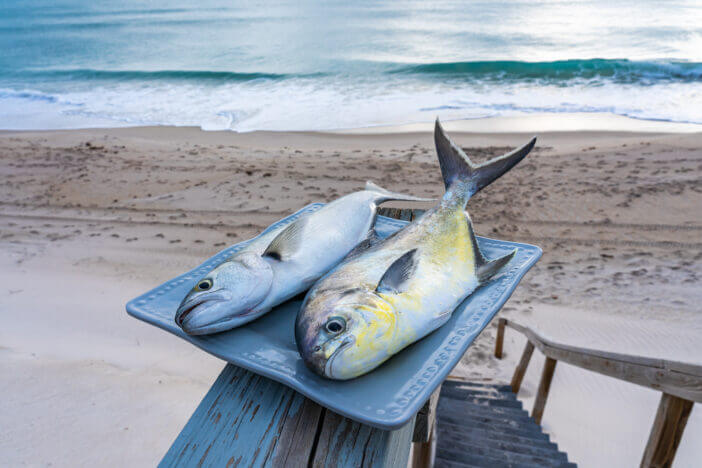 Pompano are a highly prized inshore fish species in Florida, both for their fighting abilities and their delicious taste. These fast-swimming fish can be found along beaches, sandbars, and grassy flats, feeding on small crustaceans like sand fleas and shrimp.
Pompano are typically caught using small jigs or live bait on a Carolina rig, making them an exciting target for anglers of all skill levels.
Spanish Mackerel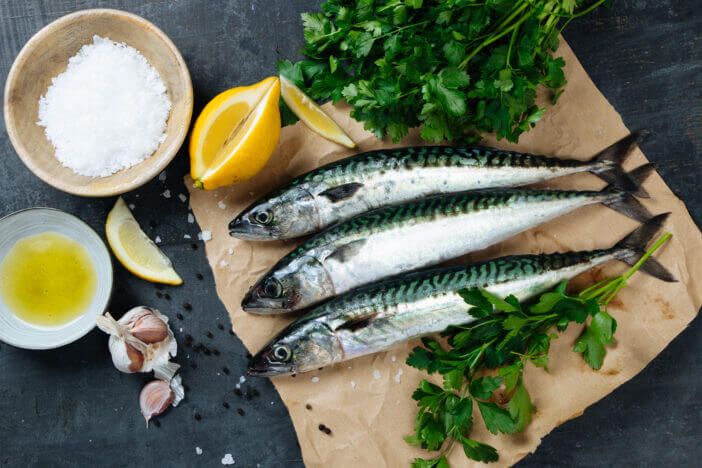 Spanish mackerel are a fun and fast-paced inshore species that migrate along Florida's coastline during the warmer months. They're known for their explosive strikes and blistering runs, providing thrilling action for anglers using light tackle.
Spanish mackerel can be caught by casting or trolling small spoons, plugs, or jigs, as well as live baits like pilchards or threadfin herring.
Grouper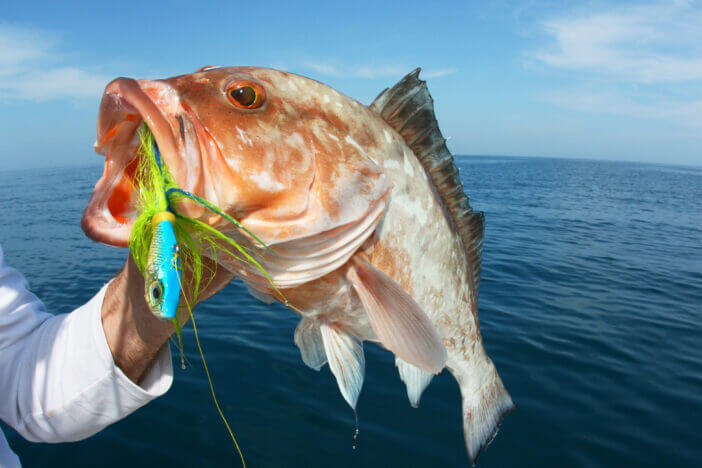 Grouper are a sought-after inshore species in Florida due to their strong pull and delicious taste. These bottom-dwelling fish can be found around structure such as reefs, wrecks, and rock piles, where they hide and ambush prey.
Anglers targeting grouper should use heavy tackle and live or cut bait like pinfish, grunts, or squid, to entice these powerful fish into biting.
Fishing Regulations and Seasons in Florida
Florida has specific fishing regulations and seasons in place to ensure the sustainability of its fish populations. These regulations include size limits, bag limits, and closed seasons for certain species. It's important for anglers to familiarize themselves with these rules before heading out on the water.
The Florida Fish and Wildlife Conservation Commission (FWC) provides up-to-date information on current regulations and seasons on their website.
Fishing Locations
Tampa Bay
Tampa Bay is a renowned inshore fishing destination on Florida's Gulf Coast, offering diverse habitats and a wide variety of fish species. Anglers can target redfish, snook, trout, and many other species in the bay's grassy flats, mangroves, and oyster bars.
St. Augustine
St. Augustine, located on Florida's northeast coast, boasts a rich history and fantastic inshore fishing opportunities. The area's inlets, tidal creeks, and estuaries provide productive fishing grounds for redfish, flounder, trout, and more.
Longboat Key
Longboat Key, situated on the west coast of Florida near Sarasota, offers inshore anglers access to pristine grass flats, mangroves, and passes teeming with game fish. Snook, redfish, trout, and tarpon are just a few of the species that can be caught in these scenic waters.
Indian River Lagoon
The Indian River Lagoon, stretching along Florida's east coast, is one of the most biodiverse estuaries in North America. Anglers here can target sea trout, redfish, snook, and numerous other inshore species while surrounded by stunning natural beauty.
Islamorada
Islamorada, located in the Florida Keys, is often referred to as the "Sportfishing Capital of the World." This tropical paradise offers anglers the chance to target the "big three" – tarpon, bonefish, and permit – as well as many other inshore species in its crystal-clear waters.
Fishing Guides and Charters
Hiring a guide or charter for your inshore saltwater fishing adventure in Florida has several benefits. Experienced guides have extensive knowledge of local waters, fish species, and techniques, increasing your chances of success on the water.
They also provide all necessary equipment, licenses, and permits, allowing you to focus on enjoying your fishing experience without worrying about logistics.
Additionally, guides and charters cater to anglers of all skill levels, from beginners to seasoned pros, ensuring a memorable and educational experience for everyone.
What is the most common saltwater fish in Florida?
The most common saltwater fish in Florida is the Sailfish, which is also the state's official saltwater fish and inhabits subtropical and tropical waters.
What fish are in season in Florida inshore?
In season inshore fish in Florida include Tuna, Red Drum, Sea Trout, Flounder, Snook, Bonefish, and Tarpon, among others.
What is Florida inshore fishing?
Florida inshore fishing refers to fishing in waterways near land, such as shorelines, bays, estuaries, and saltwater rivers with shallow water depths, typically within a mile or so from the shore.
What are inshore saltwater fish?
Inshore saltwater fish are species that inhabit shallow waters close to the shoreline, including Red Drum, Sea Trout, Flounder, Snook, Bonefish, and Tarpon.