If you are a seafood lover or an angler, chances are you've come across both halibut and flounder. These two flatfish species share many similarities in appearance, but they also have notable differences that can affect your dining experience and fishing adventures.
Halibut and flounder are both members of the flatfish family, known for their unique body shape and impressive camouflage abilities. With both eyes positioned on one side of their body, these fish are perfect for lying flat on the ocean floor and blending in with their surroundings.
The halibut is a name commonly used for three species of flatfish that are in the family of right-eyed flounder. Similar in color to flounder, halibut are mottled brown on one side and white on the other which acts as a camouflage.
Halibut are the largest flatfish species, capable of reaching impressive sizes and weights. They are typically found in the cold waters of the North Pacific and North Atlantic Oceans.
Flounder, on the other hand, are smaller and more commonly found in coastal waters, estuaries, and bays. There are numerous species of flounder, making them a more diverse group of fish compared to halibut.
Body Shape
While both halibut and flounder have flattened bodies, their shapes differ slightly. Halibut tend to have a more oval or diamond-shaped body, while flounders typically have a more rounded or heart-shaped body. These differences in body shape can help anglers and seafood enthusiasts differentiate between the two species at a glance.
Size
One of the most obvious differences between halibut and flounder is their size. Halibut are much larger than flounder, with some individuals reaching over 500 pounds and 8 feet in length. In contrast, flounder rarely exceed 20 pounds and are generally smaller in size.
This difference in size not only affects the amount of meat you can get from each fish but also plays a role in their respective habitats and fishing techniques.
Tail Shape
The shape of the tail can also help distinguish between halibut and flounder. Halibut have a more forked tail, while flounder have a more rounded or concave tail. This difference in tail shape can be particularly useful for anglers attempting to identify their catch on the water.
Eye Positioning
As members of the flatfish family, both halibut and flounder have their eyes positioned on one side of their head. However, the positioning of the eyes differs between the two species.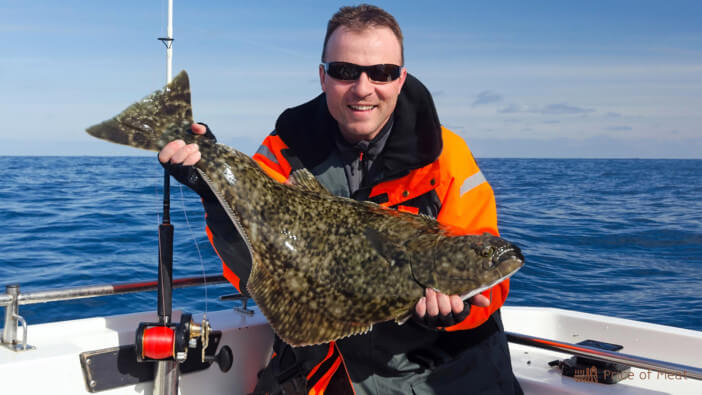 Halibut have their eyes on the right side of their body, while flounder can have their eyes on either the right or left side. This difference in eye positioning can be used as an additional characteristic to differentiate between the two species.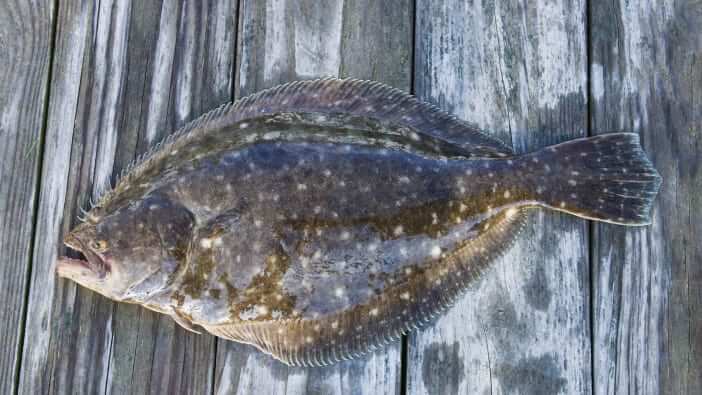 Taste and Texture
When it comes to taste and texture, halibut and flounder are quite similar, which is not surprising considering they are closely related.
The main difference is that halibut is more firm and meaty, while flounder tends to be delicate and flaky. Halibut is also one of the least fatty fish you can buy, making it a popular choice for those looking for a healthy and flavorful seafood option.
Fishing Tips
Due to their size and habitat differences, fishing techniques for halibut and flounder will vary. Halibut are typically found in deeper waters and require heavier tackle, while flounder can often be caught in shallower coastal areas using lighter gear.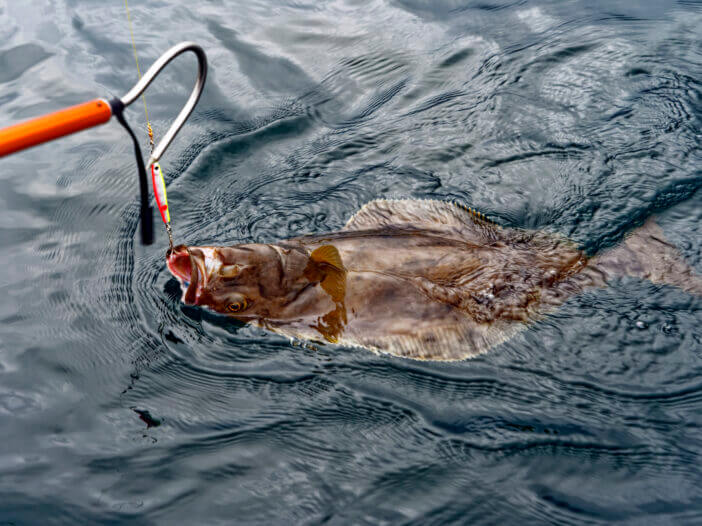 It's important to research local regulations and fishing methods for each species before heading out on the water, as techniques and regulations can differ depending on your location.
Unique Qualities
Despite their similarities, halibut and flounder each have unique qualities that set them apart from one another. Halibut are known for their impressive size and strength, often putting up a challenging fight for anglers.
Flounder, with their diverse range of species, can offer a variety of flavors and textures depending on the specific type being caught or purchased. Understanding these unique qualities can help you better appreciate each species and make informed choices when selecting your next seafood meal or fishing adventure.
Is halibut just a big flounder?
Yes, halibut is a type of flounder and is generally larger than other flounder species, with some individuals growing over 400 pounds.
Is halibut a flounder fish?
Indeed, halibut is a part of the flounder family, which also includes turbot, sole, and plaice.
Is California halibut a flounder?
Yes, the California halibut (Paralichthys californicus) is a large-tooth flounder native to the waters of the Pacific Coast of North America.
Is California halibut actually halibut?
Although it shares the name, California halibut is not the same as the Pacific halibut; it is a different subspecies and is generally smaller, with the largest individuals reaching around 300 pounds.