7+ Delicious Recipes Featuring Fresh Florida Basa Fish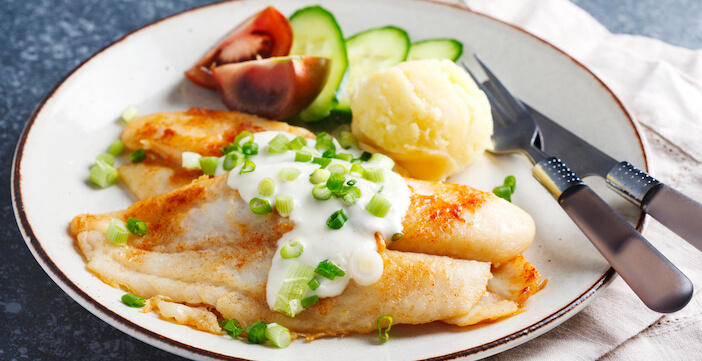 Basa fish are a type of catfish that are native to Southeast Asia. Over the years, they have grown in popularity, as they are easy to cook and yummy to eat. Basa fish are also high in Omega-3s and Fatty Acids, making them a healthy meat choice.
Their popularity has led to hatcheries appearing in the Southeast United States, especially in Florida. If you have a Basa fish but aren't sure what to make with it, you've come to the right place! Here are seven delicious recipes using Basa fish that are a must-try!
Disclosure: As an Amazon Associate, this site earns from qualifying purchases. Thank you!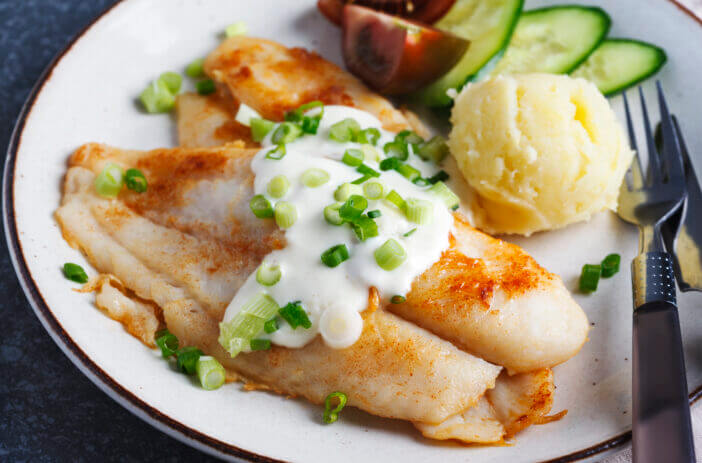 This zesty dish is perfect if you need a meal you can make quickly. Featuring yummy ingredients like:
Quick Sidenote – check out our shop for a curated selection of the best meats, cuts, sausages, and more. Open our shop in a new tab and explore!
Paprika
Lemon Juice
Garlic
Green Onion
This dish bakes up quickly and easily. Leaving you with a delicious meal the whole family will enjoy.
If you want a sweet recipe with a kick, this one's for you. From prep to finish this meal takes about 25 minutes to make. With a simple recipe list:
Honey
Basa Fillets
Dijon Mustard
Mayo
Oil
Pair it with your favorite sides and voila! This recipe will be a family favorite.
You had me at garlic potatoes. Another quick recipe, with over 200 5-star reviews, this is a hit.
A wonderful combination of:
Baby Potatoes
Garlic
Basa Fillets
Garlic
Vinegar
This is a flavorful and healthy meal. So, get seconds, you have earned them!
This recipe is for our spice lovers. First, you are going to combine:
Cracked Pepper
Red Chili Paste
Garlic
Ginger
Tomato Puree
With a few other things, like salt and pepper. Wrap in foil and bake in the oven. And within 30 minutes you will have a mouth-watering meal. You must try this!
It is as good as it sounds, trust me. The star of this recipe is the lemon brown butter sauce. It is made with:
Rosemary
Flour
Butter
Lemon
Salt & Pepper
Cover your fried or baked Basa fish fillets in this delicious sauce, and you have a hit! This is a versatile recipe so you can add whatever seasonings you love to make it to your liking.
What I love about this recipe list is that each dish is quick and easy to make. I like to get in and out of the kitchen, and these recipes are quick. To get these perfect crispy Basa fillets, you need:
Breadcrumbs
Mayo
Lemon
Cornmeal
Vegetable Oil
Cayenne Pepper
Bake the fillets for twenty minutes, then boom! A delicious, healthy dinner that will have people believing you have spent hours cooking over a hot stove.
Another flavorful recipe you will want seconds of. This recipe is simple to make:
Sun-dried tomatoes
Spinach
Onion
Crème Fraiche
Spinach
Served over warm brown rice, this is a filling meal that you can feel good about eating. It's a really healthy choice and makes a great family dinner if you've got a few hungry mouths to feed.
Is Basa a good fish to eat?
Yes! It is high in protein and low in calories but is a "meaty" fish. Meaning you get a lot of food for a few calories. Making it the perfect fish to add to your meals when eating healthily.
The added Omega-3s and Fatty Acids are also essential to your overall health, and Basa contains them.
Is Basa fish raised in the US?
Basa is originally from Southeast Asia, in areas like Vietnam. Over time it has grown in popularity because of its health benefits and taste. The rise in popularity has led to fisheries opening in the US, specifically in Florida.
So, the Basa fish you purchase from your local grocery store is probably Florida Fresh.
Why is Basa fish so cheap?
Basa is cheaper than most other fish you buy in the deli because of how they raise it. It reaches maturity quickly, and there are a lot of them in each batch, so the time from birth to harvest-ready is short. The factories that process the fish are generally near the fisheries, so there aren't expensive transportation costs.
These factors cut down on costs, making it a cheaper fish option.
What is Basa fish similar to?
Basa is a white fish. Other white fish, like haddock or cod, are like Basa. They are all sold the same way due to their similarities in texture. Basa, Haddock, and Cod are often interchangeable as they have similar flavors.