Crabbing is a go-to activity for locals and visitors to Florida alike. If fishing seems long-winded and boring, crabbing may be your best seaside activity!
Florida has some of the best access to fresh seafood in the United States. You can take a quick day trip and come home with a bag full of fresh, delicious shellfish. Read on to learn some essential tips for crabbing in Florida.
What Is Crabbing?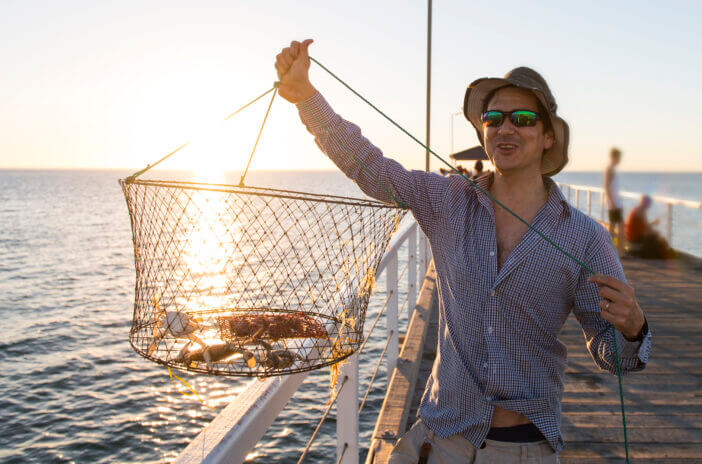 "Crabbing" refers to the trapping and catching of crabs. Commercial crabbing takes place on large boats with professional teams, but recreational crabbing is a fun activity many individuals and families take on.
The process is hands-off, as you load up a crab trap with bait and leave it alone. You can return hours later or wait a whole day to find your trap occupied by one or more crabs.
Do You Need a License to Crab in Florida?
Yes, you need to complete an online registration to crab in Florida. There are two courses for the primary crab species, stone and blue. Luckily, online registration is free and open to Florida residents and visitors.
5 Essential Tips for Enjoying the Best Crabbing in Florida
Here are the five tips to keep in mind for crabbing in Florida.
1. Learn the Local Crabbing Regulations
The most crucial tip for crabbing in Florida is to learn the local crabbing regulations before your trip. No one wants their fun crabbing trip to turn into a legal issue.
You'll find two edible crab species in Florida, blue and stone crabs. Both species have specific seasons in which you can trap them. In addition, there are minimum size requirements and regulations about returning crabs with egg sacs to the sea. Regulations for stone crabs and blue crabs are available on Florida's wildlife site.
2. Learn How To Handle Crabs
Crabs are famous for their big, strong claws; they can and will pinch you if given a chance. When the crab is on the ground, gently place your shoe on its back to subdue it.
Once subdued, you can grab the crab firmly by the open space between its back legs. The crab cannot maneuver to pinch you in this position. You can also purchase crabbing gloves to help protect yourself and ease your mind.
3. Bring the Right Tools
The tools for crabbing are fairly simple, but you must bring the correct equipment. Since the available species for crabbing in Florida are stone and blue crabs, you'll need to bring recreational blue crab traps or stone crab traps. However, this will highly depend on what you plan to catch.
Several traps are considered illegal for catching blue and stone crabs, so check the regulations to ensure you bring the right gear.
4. A Clean Crab Is a Tasty Crab
Many beginner crabbers need to know one crucial rule: if a crab dies before you can clean and cook it, do not eat it.
Several safety risks come from consuming "spoiled" crab, which is when the crab dies before cooking or cleaning. Be careful with handling the crab to enjoy the best from it.
5. Bring Your Haul Home and Get Cooking!
Once you get into crabbing, you can try all your favorite recipes with incredibly fresh and delicious crabs.
You'll only be eating the claws for stone crabs, but with blue crabs, you can steam, boil, bake them, or even turn them into a bisque, a crab cake, or a pasta dish.
Where is the best place for crabbing in Florida?
Since blue and stone crabs are so abundant in Florida, nearly any area with access to either the Gulf of Mexico or the Atlantic Ocean can do well. The most popular areas for crabbing in Florida are Valparaiso Fishing Pier, Singer Fishing Pier Park, and St. George Island Fishing Pier.
Where can I catch crabs in Florida?
Since crabbing is such a popular activity in Florida, there are countless crabbing spots you can take advantage of. As long as you are not on private property, the chances are you can set up a crab trap.
Most state parks, piers, and boat landings are open for crabbing. In addition, there are typically indicators on Florida's beaches for where you can set up shoreline crab traps.
Do you need a license to catch blue crabs in Florida?
Because catching blue crabs is associated with the bycatch of the endangered Diamondback Terrapin, you do need to complete a free online registration course to catch blue crabs in Florida.
In addition, you need to use specialized blue crab traps, not regular ones. You can learn about additional guidelines in the online course for the amount, size, and characteristics of blue crabs that are legal to catch.