10+ Perfect Sides to Complete Your Crab Leg Feast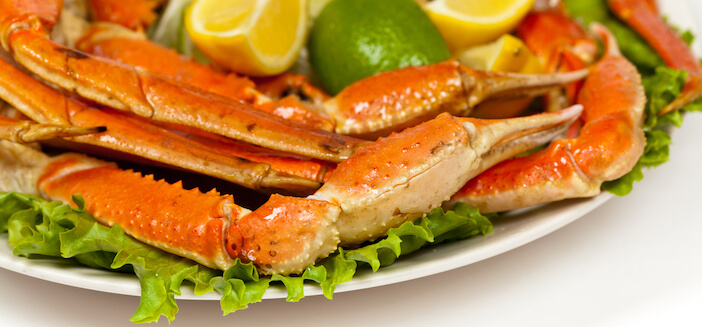 There's nothing quite like the sweet and succulent taste of Alaskan King Crab Legs. Whether you're hosting a dinner party or simply treating yourself to a seafood extravaganza, finding the perfect side dishes is essential to elevate your crab leg feast to new heights.
We've compiled a list of 10 mouthwatering side dishes that perfectly complement the rich flavors of crab legs, along with dipping sauces and wine pairings for a truly unforgettable dining experience.
Disclosure: As an Amazon Associate, this site earns from qualifying purchases. Thank you!
Roasted Vegetables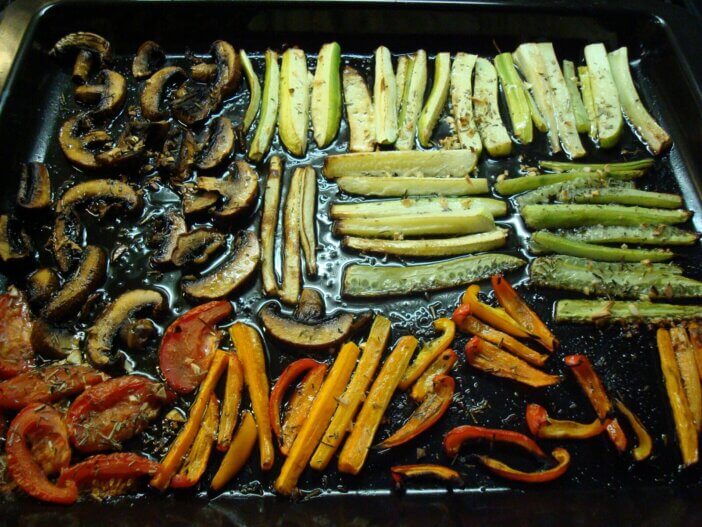 When it comes to pairing side dishes with crab legs, roasted vegetables are a classic choice. They add color, texture, and a variety of flavors to your meal without overpowering the delicate taste of the crab meat. Choose from a medley of your favorite veggies like carrots, zucchini, bell peppers, and asparagus, toss them in olive oil and seasonings, then roast until tender and slightly caramelized.
Quick Sidenote – check out our shop for a curated selection of the best meats, cuts, sausages, and more. Open our shop in a new tab and explore!
Potatoes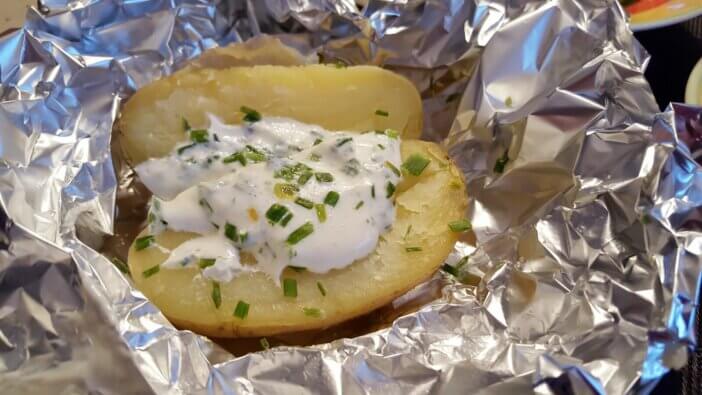 Potatoes are versatile, comforting, and always a crowd-pleaser. Whether you opt for crispy roasted potatoes, creamy mashed potatoes, or golden-brown baked potatoes loaded with toppings, they provide the perfect starchy counterpart to balance out the richness of the crab meat. For a fancier twist, try making twice-baked garlic mashed potatoes or cottage-cut French fries.
Corn on the Cob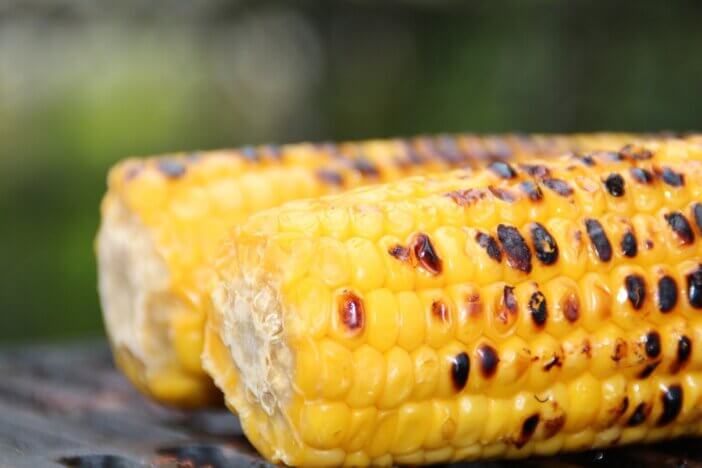 Sweet, juicy corn on the cob is a summertime staple that pairs exceptionally well with crab legs. Grill or boil the corn for optimum flavor, then slather it in butter and sprinkle with salt and pepper for a simple yet scrumptious side dish. You can also get creative with seasonings like Cajun spices or chili lime butter for an extra kick.
Coleslaw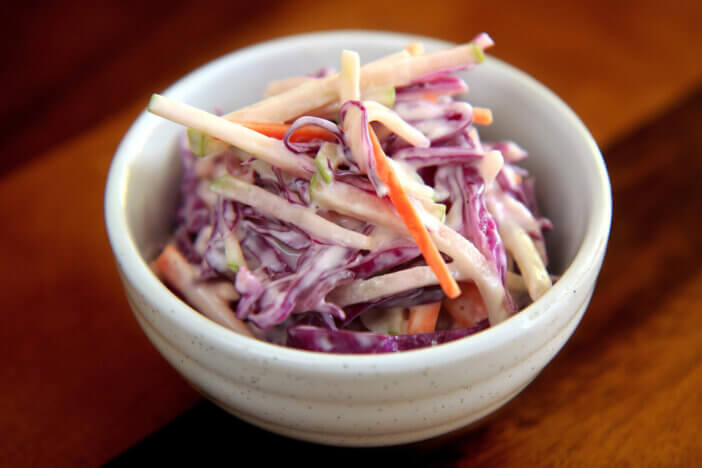 A tangy and creamy coleslaw contrasts the soft texture of crab legs and adds a fresh, crunchy element to your meal.
Choose between traditional mayonnaise-based coleslaw or a lighter vinegar-based version, and feel free to add extras like shredded carrots, apple slices, or raisins for added texture and flavor. Coleslaw's tangy dressing and crunchy texture make it a great palate cleanser between bites of rich crab meat.
Steamed Artichokes
Steamed artichokes with garlic and butter dipping sauce are a sophisticated and flavorful option for a side dish. The tender artichoke leaves and delicate heart complement the crab meat's sweetness, while the garlic butter enhances both flavors.
Plus, peeling the artichoke leaves and dipping them in the sauce makes for a fun and interactive dining experience!
Salad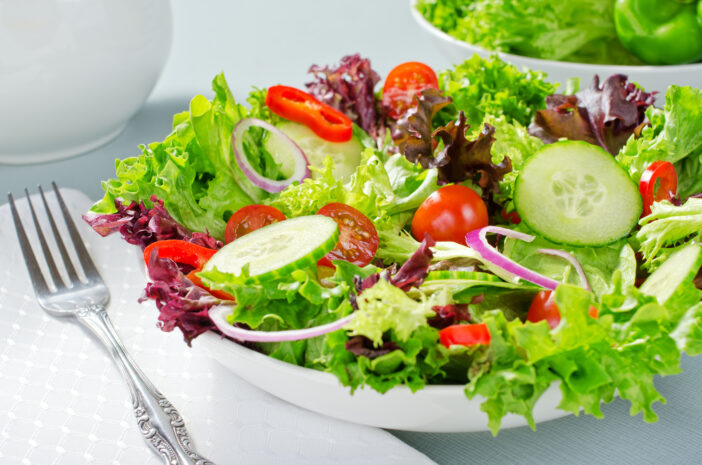 A refreshing salad provides a light and healthy contrast to the richness of crab legs. Opt for a simple arugula salad with lemon vinaigrette, an almond Caesar salad, or even a fennel and orange salad for a burst of citrus flavor. Experiment with different greens, fruits, nuts, and dressings to find the perfect combination that suits your taste buds.
Cornbread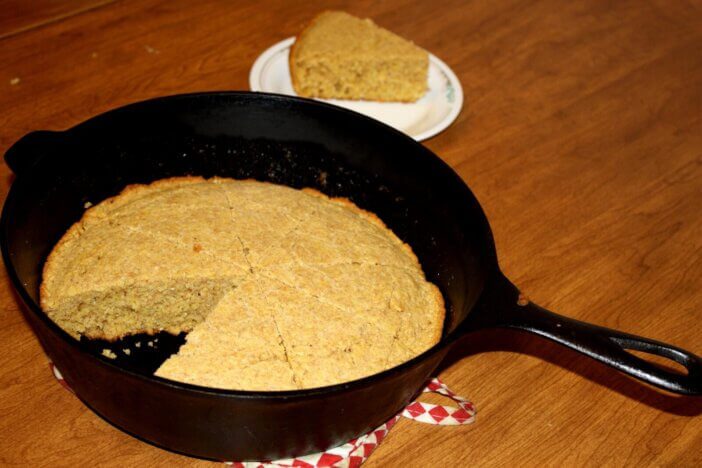 Golden, fluffy cornbread is the ultimate comfort food to accompany your crab leg feast. Its slightly sweet flavor and moist texture make it a great side dish to sop up any leftover garlic butter or dipping sauces. Plus, you can customize the cornbread by adding jalapenos, cheese, or even bacon bits for an extra punch of flavor.
Roasted Brussels Sprouts
Roasted Brussels sprouts are a delicious and nutritious side dish that pairs wonderfully with crab legs. Toss them in olive oil and season with salt, pepper, and garlic powder, then roast until crispy on the outside and tender on the inside. For an extra boost of flavor, toss the roasted sprouts in a balsamic glaze or sprinkle with Parmesan cheese before serving.
Risotto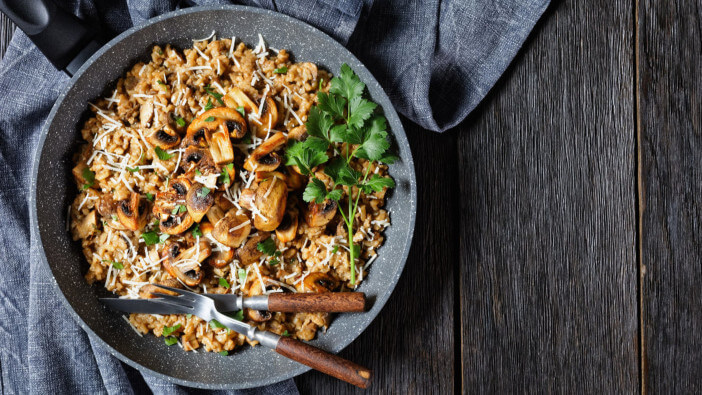 A creamy and flavorful risotto, whether made with mushrooms, roasted red peppers, or lemon and herbs, is a hearty and decadent side dish that pairs perfectly with crab legs. The risotto's creamy texture and rich flavor make it an indulgent accompaniment to the succulent crab meat. Just be sure to keep the seasoning balanced so as not to overpower the crab's natural sweetness.
Lemon Garlic Green Beans
Sautéing fresh green beans with garlic and lemon zest adds a bright and zesty pop of flavor to the meal. Lemon garlic green beans are a light and healthy side dish that pairs well with the rich and savory flavor of crab legs. Finish with a sprinkle of toasted almond slices for added crunch and nutty flavor.
Dipping Sauces
No crab leg feast would be complete without a selection of dipping sauces to enhance the flavors and textures of your meal. From classic clarified butter to more adventurous options like brandy-infused mayonnaise or cold sesame and ginger peanut sauce, there's a dipping sauce for every taste preference. Mix and match to create your perfect combination.
Wine Pairings
Choosing the right wine pairing can elevate your crab leg feast to new heights. Opt for a crisp white wine with good acidity to balance the richness of the crab meat and enhance its natural sweetness. Some excellent choices include Chardonnay, Pinot Gris, and Dry Riesling. Be sure to chill your chosen wine to the perfect temperature and enjoy it alongside your sumptuous seafood meal.
What vegetables go good with crab legs?
Vegetables that go well with crab legs include asparagus, corn on the cob, and roasted Brussels sprouts, as they complement the delicate flavor of the crab.
How many pounds of crab legs do you need per person?
The number of pounds of crab legs needed per person is typically around 1 to 1.5 pounds, considering the amount of meat in the legs and individual appetites.
What mixes well with crab?
Ingredients that mix well with crab include lemon, garlic, butter, and fresh herbs like parsley or cilantro, as they enhance the natural sweetness of the crab meat.
What do you serve at a crab feast?
At a crab feast, you can serve items such as crab legs, crab cakes, corn on the cob, coleslaw, and crusty bread or garlic bread to complete the meal experience.
Final Thoughts
With these delectable side dishes, dipping sauces, and wine pairings, you're well on your way to creating the ultimate crab leg feast. Whether you stick to traditional favorites or explore new culinary horizons, the key is to choose dishes that complement and enhance the star of the show: those mouthwatering Alaskan King Crab Legs. Bon appétit!