While kabobs are an excellent and delicious dish to make any night of the week, they aren't exactly a complete meal on their own. So, you might want to add a side dish or two to serve with the kabobs if you want to make a meal out of them. But, what pairs well with kabobs? Below, we've put together a list of our favorite sides for kabobs for you to choose.
Coconut Rice
Whether you're feasting on shrimp, chicken, steak, or veggie kabobs, coconut rice is a perfect side dish to accompany them. This rice is fluffy and sweet, which complements the savoriness of kabobs.
You can make coconut rice by either soaking your rice in coconut milk or cooking it with coconut milk instead of water. For added texture, you can also sprinkle in some crunchy coconut flakes. Not only does coconut rice complement kabobs, but it gives you a serving of grains for a well-rounded meal.
Tomato and Cucumber Salad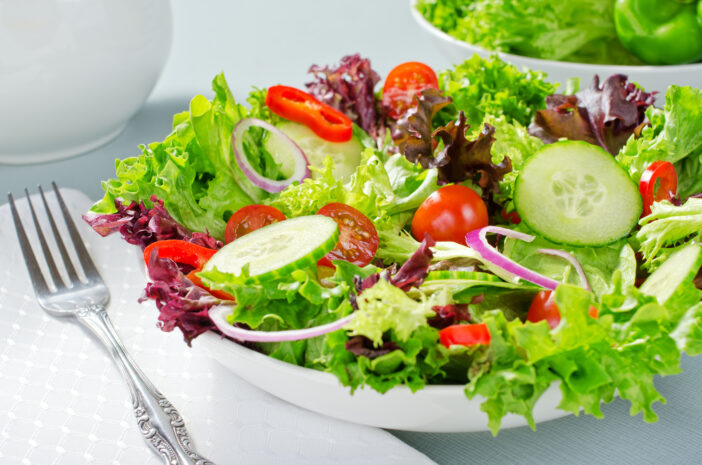 Tomato and cucumber salad is an easy dish to make as a side for kabobs and it makes for a fresh, healthy meal. As you might've already guessed, tomato and cucumber salad consist of exactly that; cucumbers and tomatoes. You will chop both ingredients into chunks, place in a bowl, and toss them together with red wine vinegar, olive oil, salt, and pepper.
Tomato and cucumber salad is also an optimal side dish because you can customize it to you're liking. If you want to make it more Mediterranean, you can toss in some feta and parsley. Or, for more of a punch, you can dress the salad with red onion.
Lemon Couscous
You can never go wrong with a nice, light lemon couscous if you want to add fresh flavor to your meal. This grain complements any meat well because it's light and the lemon's bright flavor elevates the meat's umami flavor.
Lemon couscous is also one of the best side dishes for kabobs because you can make different variations based on what kind of kabob you make. If you want to make Mediterranean-inspired kabobs, you can opt for Israeli couscous.
Similarly, if you feel inspired by Morocco for your kabobs, you can make your lemon couscous with the small, fine couscous.
Mashed Potatoes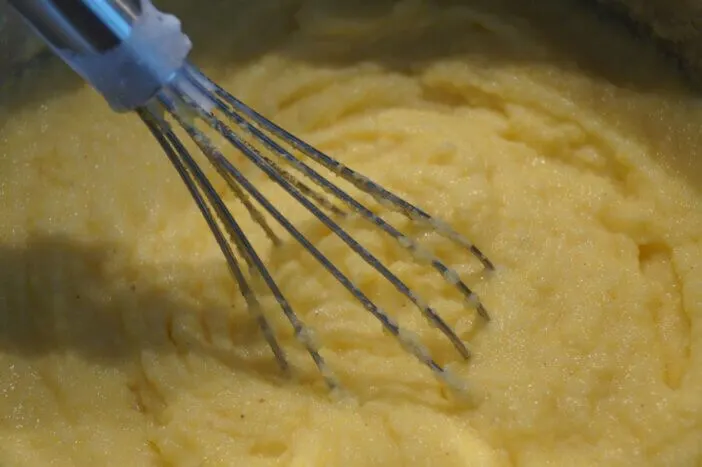 Mashed potatoes are a classic side dish for meat-based dishes, especially steak. So, if you plan to have steak kabobs, what better side dish to serve than the traditional mashed potatoes?
Mashed potatoes make a meal hearty, homely, and delicious. As with many side dishes, you can customize your mashed potatoes with creams, garlic, cheese or other additives.
Or, if you want something sweeter to cut the saltiness of the kabobs, or want a healthier option, you can make mashed sweet potatoes instead. Either way, mashed potatoes make for a superior side dish for kabobs.
Grilled Veggies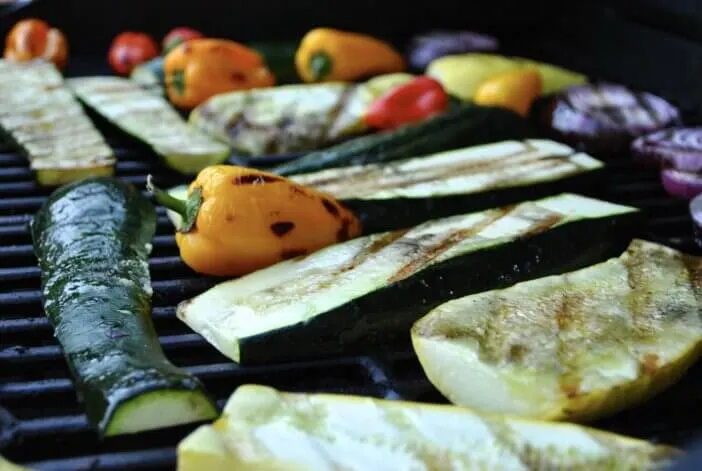 Grilled veggies just might be the solution to all cooking problems. Don't know what else to serve at a potluck? Grilled veggies. Need to clean out your refrigerator? Grilled veggies. The same rule applies when picking a side for kabobs. You can choose any vegetables you want to eat and toss them on the grill to bring out their flavor.
From mushrooms and peppers to zucchini and broccolini, any vegetables you choose will pair well with a meaty kabob. And, for some added flavor or spice, you can marinate the veggies in a dressing of your choice before cooking.
Greek Pasta Salad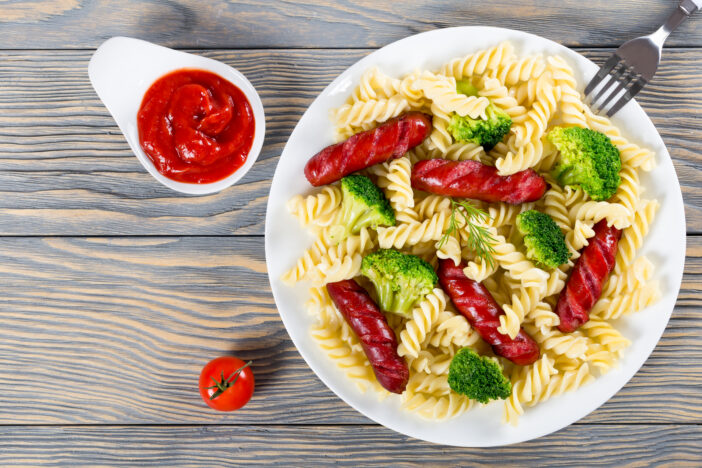 Get the best of veggies and grains with a side dish for your kabobs, like Greek pasta salad. This salad comprises tomatoes, pasta, red onions, and cucumbers with a tangy vinaigrette dressing. You can also add kalamata olives, a balsamic drizzle, and feta cheese to the salad for added Greek style.
The freshness of this salad goes well with the meat of a kabob, or you can add the meat from your kabob to the salad when serving for a full meal rather than serving each individually. Plus, with the kabob, the veggies, and the pasta, you're looking at a well-rounded, healthy meal.
Corn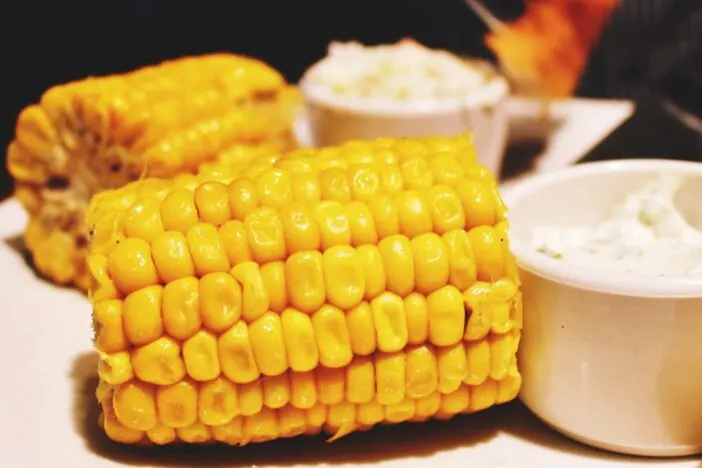 You can complete your kabob meal with another on-the-cob favorite, corn. Grill up a few sleeves right next to your kabobs on the grill for a quick meal or serve it loose on the side. With corn, the possibilities for side dishes are nearly endless.
For example, if you want to add a touch of sweetness to your side dish, you can whip up corn pudding. But if you want something tangy and fresh with a few more vegetables, you can throw together an easy corn salad with corn, tomatoes, beans, cilantro, and a drizzle of lime juice.
However you choose, whether it is grilled corn on the cob or a sweet corn pudding, corn is always an optimal side dish choice for whatever meal you're having, especially kabobs.
Grilled Asparagus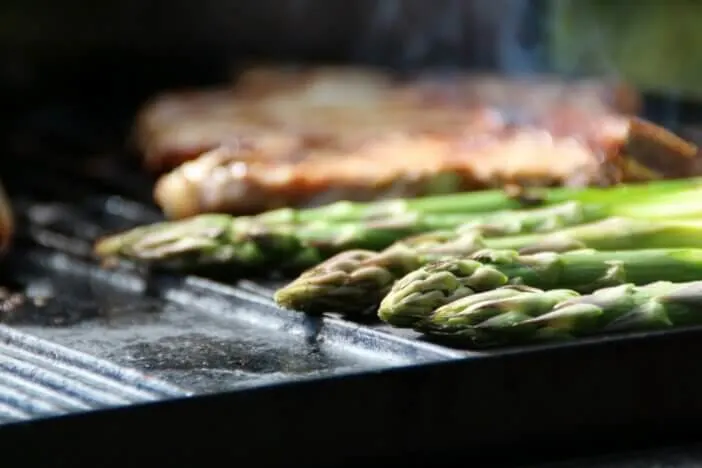 Like grilled corn or veggies, you can throw some asparagus on the grill with your kabobs if you're light on other veggies or want to pair down the meal prep. Grilled asparagus is healthy and fresh, which goes nicely with a hearty kabob.
Once you've peeled your spears from the grill and plate them with your kabob, you can give them a nice drizzle of lemon juice for some added zesty flavor to round out the meal. You can also melt butter on them when they're hot to soften the spears and add some homely flavor.
Caprese Salad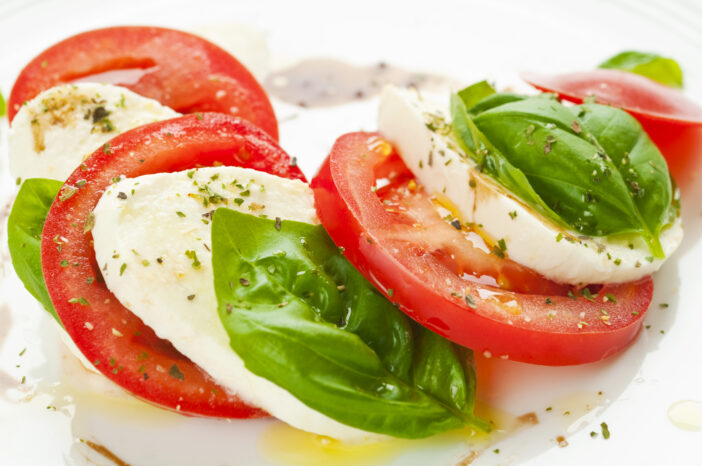 If you want to keep your kabob meal light and fresh but still add some flavor, you might want to consider fixing a Caprese salad for your side dish. This salad consists of fresh mozzarella cheese, tomatoes, and basil with a drizzle of balsamic vinegar.
With only three ingredients, Caprese salad is nearly effortless to create. Plus, you can skewer the ingredients like you did with your kabobs. In doing so, you can create an easy finger food to go along with the kabobs, which is ideal in larger party scenarios.