12+ Places to Find the Freshest Crab Legs Online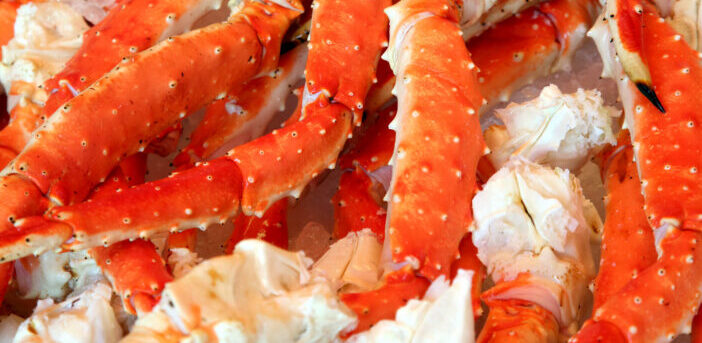 Seafood lovers understand the importance of finding and feasting on fresh crab legs. It can be difficult to find fresh crab legs if you don't live in an area where they are.
You'll get excited when you see a sale on crab legs at a local store only to drive there and discover they're not the best or freshest-looking crab legs, even at a great price, which can be disappointing.
There's nothing quite like fresh crab legs. They're sweet, succulent, and just begging to be devoured. So, if you can't find them in your local store, perhaps you can find them online, right? But where can you find the freshest crab legs online?
Here are 12 of our favorite places:
Quick Sidenote – check out our shop for a curated selection of the best meats, cuts, sausages, and more. Open our shop in a new tab and explore!
Disclosure: As an Amazon Associate, this site earns from qualifying purchases. Thank you!
Crab Dynasty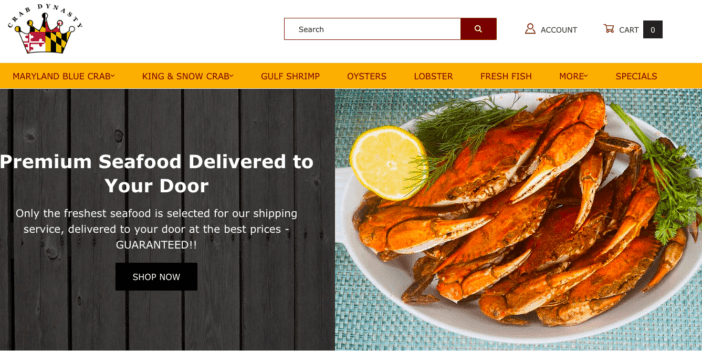 Crab Dynasty is all about freshness. Their crabs are caught in the wild and immediately flash-frozen to preserve their flavor and texture. And they have a great selection of crab legs, including king, snow, and Dungeness.
At Crab Dynasty, they pride themselves on offering the freshest, most delicious crab legs available. They catch their crab legs from the Gulf of Mexico and ship them directly to your door. That means no middleman and no compromise on quality or freshness.
In addition to their freshness guarantee, they also offer a 100% satisfaction guarantee. If, for any reason, you're not completely happy with your purchase, let them know, and they'll make it right. Known as the best place to find the freshest crab legs, they want you to enjoy the freshest crab legs without worry or hassle, and that's what we promise to deliver.
Alaska Gold Seafood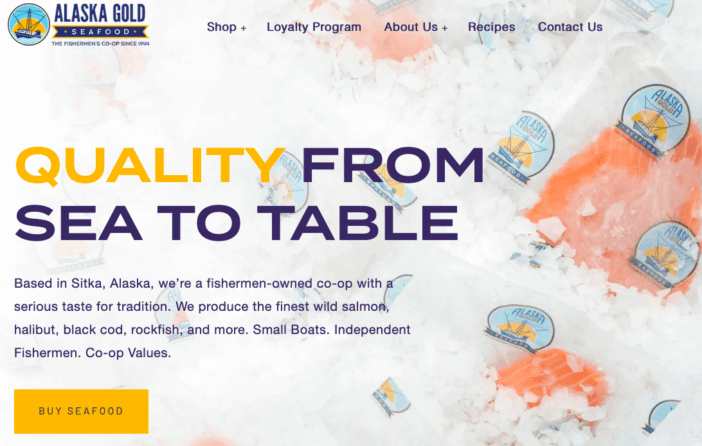 If you're looking for an Alaskan crab, Alaska Gold Seafood is the place to go. All their seafood is sustainable and wild-caught, so you know it's fresh. The prices are also very reasonable. Plus, they offer free shipping on orders over $100, so you can stock up on crab legs from Alaska Gold Seafood.
The Crab Place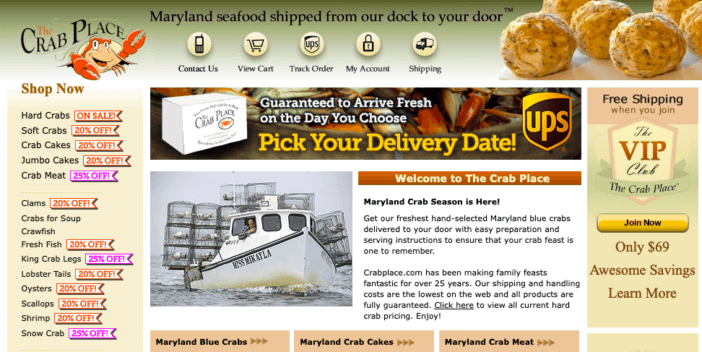 Crab Place in Maryland is another option for purchasing fresh crab legs online. They catch their crabs and ship them overnight, so they arrive super fresh. And they have a wide variety of crab legs to choose from, including king crab, snow crab, and Dungeness crab.
Seafood Watch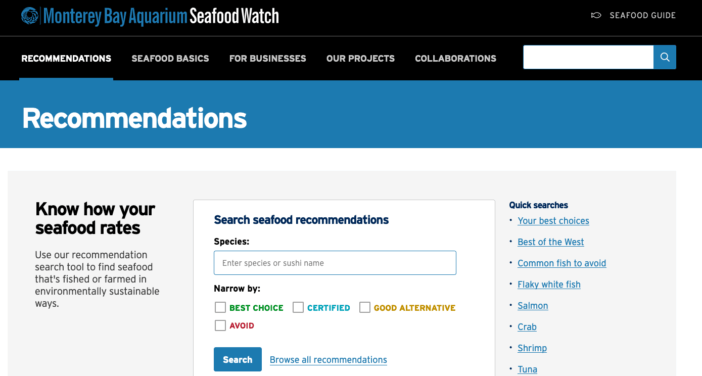 There's a database for everything, and there's one to help you find fresh crab legs online. Seafood Watch is one of the best resources for finding delicious, fresh seafood.
Their database allows you to search for seafood suppliers across the country. While searching the database, you can compare prices, locations, customer service, and reviews.
Alaskan King Crab Legs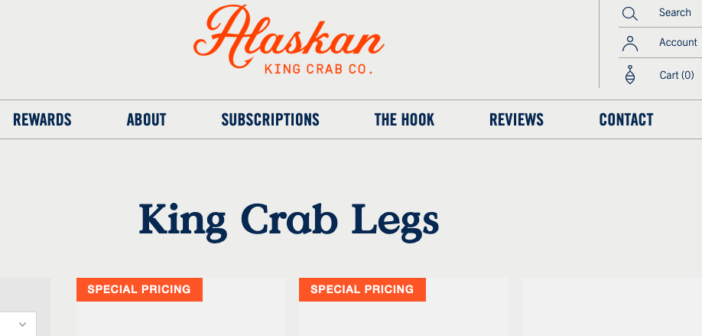 Alaskan King Crab Legs offers some of the most delicious and fresh king crabs online. If you're a fan of King Crab Legs, you'll be a fan of Alaskan King Crab Legs company. They offer special pricing if you buy in bulk.
Every selection is hand-picked and wild-caught, and the company ensures their seafood is fresh and high in quality.
Cameron's Seafood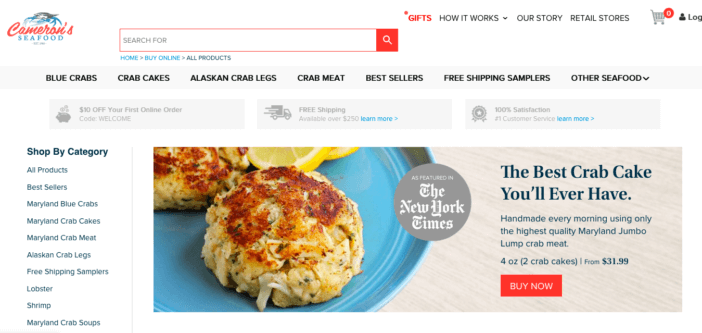 Cameron's Seafood offers fresh crab legs online. They're caught in the cold waters of Alaska and have that sweet flavor that so many love about King Crab Legs. The company will cook your crab legs for you and deliver them overnight, maintaining their freshness and flavor.
FishEx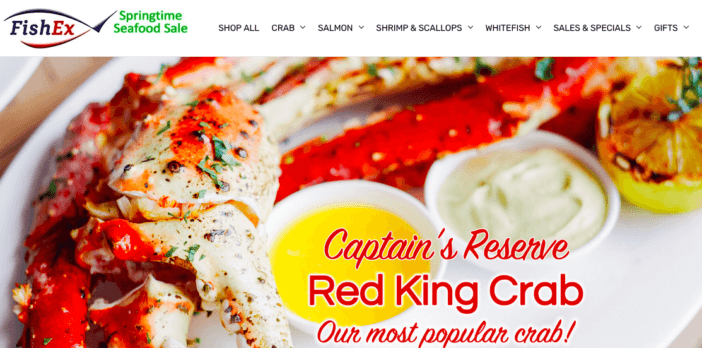 The company boasts about delivering the best Alaska crab to the four corners of the U.S., including Hawaii, at FishEx. During open Alaska crab fishing seasons, they offer a wide selection of crab legs, including premium frozen crab legs throughout the year, split crab legs for special occasions, and fresh crab legs whenever possible.
In addition to Captain's Limited Reserve Red King Crabs, Giant Bairdi Snow Crabs, & Alaska-sized Dungeness Crabs, they also offer a variety of Alaska crabs. FishEx has some of the largest selections of premium crab available online all year round.
Don't forget the holidays – you can send crab legs to your friends & family anytime during the holiday season.
Maine Lobster NOW

Can't make it to Alaska for some fresh crab legs? Maine Lobster Now has you covered! Crab lovers will love the selection this company offers. They offer a variety of sizes, from jumbo to super colossal crab legs, reasonable prices. They can be fully cooked or frozen and delivered to you. The crab legs are sold by the pound too.
Maine Lobster NOW offers overnight delivery of Alaskan King Crab Legs caught wild in the icy waters of Bristol Bay and Norton Sound.
Fulton Fish Market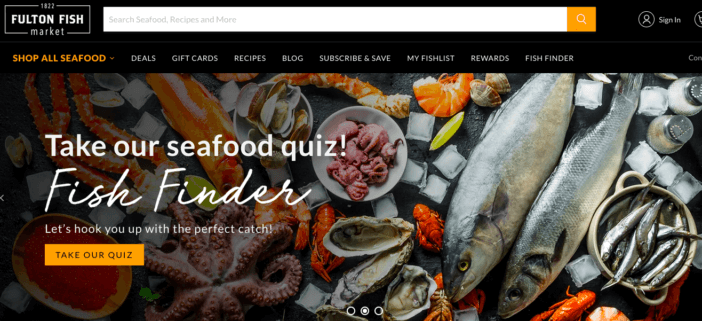 Fulton Fish Market is one of the oldest and most consistent fish markets online. They have a wide selection of crab options in addition to subscription boxes and other species.
Amazon.com
You can also find fresh crab legs at many online retailers, such as Amazon.com and Walmart.com. When ordering crab legs online, read the descriptions carefully to ensure you get what you want. Also, check the delivery times to make sure your crab legs arrive fresh and on time.
Bestseller No. 1
Bestseller No. 2
Sale
Bestseller No. 3
Bestseller No. 4