5+ Reasons Why You Should Invest in a Meat Cutting Machine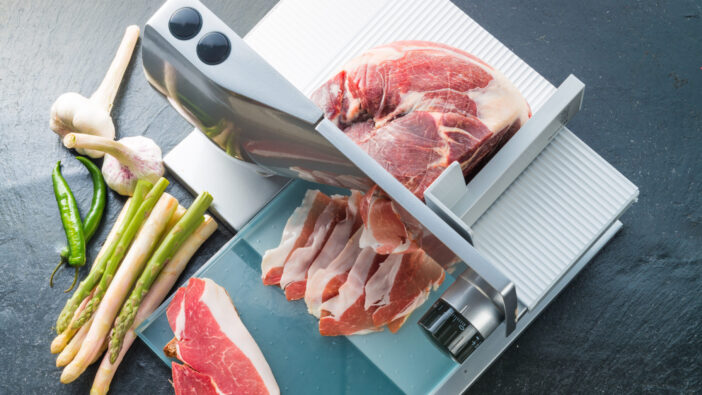 A meat-cutting machine is an indispensable piece of equipment in any commercial butchery. The bigger your butchery operation, the greater the need for meat processing equipment.
The use of a meat cutting machine allows a small family-style butchery all the way up to the large corporate meat markets to cut and process both fresh meat and cooked meat into slices or cubes with the required precise portion size and weight and with each portion having a uniform thickness.
As they all say, "time is money," and meat processing automation speeds up production, reducing costs and getting products onto the retail shelves quicker.
Let's take a look at the biggest reasons why a meat-cutting machine is going to work for your butchery and save you time and money.
Quick Sidenote – check out our shop for a curated selection of the best meats, cuts, sausages, and more. Open our shop in a new tab and explore!
Disclosure: As an Amazon Associate, this site earns from qualifying purchases. Thank you!
1. Time Saving
As great as we humans think we are, we cannot work nonstop at a fast pace like any automated machinery. Modern commercial butchery operations are all about volume sales. Hand cutting and then repackaging to place onto retail shelves is time-consuming.
Modern meat-cutting machines are able to directly cut all types of frozen meat from being frozen solid at – 11 ℉ without the need to thaw.
The waiting time for thawing is eliminated, thus making for quicker processing of carcasses and primal cuts. This is particularly useful when meat suppliers are late with delivery, and the butchery market shelves are empty. Getting meat cut, prepacked, and onto the shelves calls for quick processing.
2. Cost Savings
You probably don't want to hear this, but sometimes the human touch is the costlier option. A machine to cut meat replaces the traditional meat cutter in the butchery space. Personnel in any business means wages, holiday pay, medical insurance, and sick days.
Reducing the cost of labor in any business is always a priority and is the major benefit of any cutting machine. Cutting meat manually is both time-consuming, as already mentioned, and it does require a cutter with a lot of physical strength that perhaps few suitably skilled workers have.
This can end up costly in terms of both time and money because you will need to employ workers who know how to do the job properly or even end up retraining your workers to get it right. Training is time-consuming and results in costly lost production.
3. Less Wastage
The ability to reduce food wastage is one of the major benefits of using a meat-cutting machine. A commercial meat cutting machine can process meat in larger quantities, and it does this by using a lesser number of cuts. In any commercial butchery, every cut made results in the wastage of meat; all wastage starts adding up and eating into profits.
4. Presentation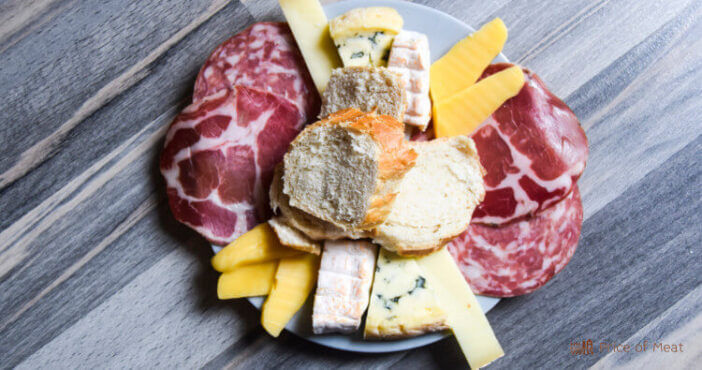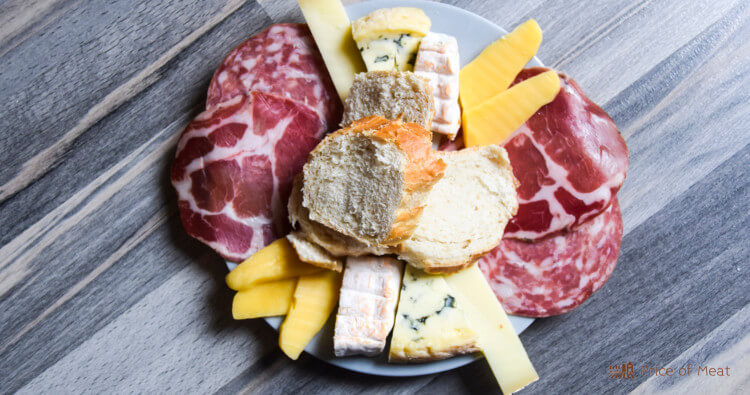 Most of us tend to shop with our eyes, and shoppers wandering through the butchery market aisle picking up and intensely checking out the meat offerings on display are commonplace.
As a butchery owner or even a large corporate retail store manager, you want to make sure that your meat products on offer look good. The price of most meat products seems to be constantly rising, and shoppers demand the best for their hard-earned Dollar.
Pre packed meat slices that are neatly cut and uniformly sized will ensure that the meat cuts will look appealing. A machine to cut meat will always give consistent cuts with no ragged edges, and the uniform meat slice sizes make meal planning and portion control much easier for the shopper.
5. Worker Safety
Meat cutting is one of the most hazardous operations in any food manufacturing environment. Both worker and product safety are at risk. The use of machinery during busy trading times eliminates the chances of worker fatigue. Tired workers are more likely to make costly mistakes, and the potential for an injury is always greater.
Placing workers under pressure and time constraints to get stock packed and onto shelves in a retail environment can lead to reckless cutting and carelessness, resulting in personal injury.
Butchery floors can become extremely slippery with spilled blood, condensation, and water from cleaning up, and this, combined with workers handling sharp knives, is not a good combination.
The most common occurring injuries to workers in the butchery department include lacerations and cuts. Repetitive cutting of carcasses and meat day in and day out by workers can also lead to other health complications, such as a repetitive strain injury.
Having Injured workers will lead to decreased processing and production and the inconvenience of needing to find temporary staff or even reassign other workers to take up the slack. The knock-on effect of injured staff will ultimately be costly to any butchery business.
As with many aspects of commercial food production, automation definitely has the potential to increase safety in the meat cutting process compared to hand-cutting.
FAQ's
Below are some frequently asked questions about buying a meat-cutting machine.
What do you call a machine that cuts meat?
Generally speaking, a machine to cut meat is called a meat cutter. These meat cutters come in varying sizes and styles depending on the requirements of a butchery business; for instance, a meat cutter can be in the form of a meat bandsaw or a circular rotating disc in a poultry cutting machine.
Is there a machine that cuts meat into cubes?
Yes, there are meat cube-cutting machines that cube fresh meat and directly cut frozen meat without the need for thawing. These will be for the process of cutting frozen pork, beef, mutton, boneless chicken, and fish.
What is the difference between a butcher and a meat cutter?
Meat cutters cut up meat for pre-packing and, in the case of a butchery counter, will cut meat to a customer's requirements. A butcher, however, is responsible for reducing an animal carcass into primal cuts for further processing into retail packs.
How to become a meat cutter at Costco?
To successfully apply for employment as a meat cutter, you will need Costco-specific or industry-specific skills and qualifications. These include a High School Diploma or GED certificate. You will also need the relevant Level 1 Food Safety Certification and preferred meat-cutting experience.