This guide will help you find the best meat tenderizer for your kitchen based on our staff's experience, and deep research into reviews of all the different meat tenderizers on the market.
When grocery prices are going up, the clever chef knows where they can save a few bucks without giving up their favorite foods. By choosing traditionally less desirable cuts of meat, and putting a little more work into making the meat tender, you can keep your food bill low and still have delicious, flavorful meats any night of the week.
And while a marinade will get you a lot of the way towards a tender and juicy cut of meat, a manual meat tenderizer tool is still the most reliable method. With that in mind, I've collected four meat tenderizers that I've personally used — and that I think represent the best of the best for any budget range.
Our 4 Favorite Meat Tenderizers
Without further ado, let's take a look at the details of the four best meat tenderizers available online today:
Sale
KitchenAid Gourmet Meat Tenderizer, One Size, Black
TEXTURIZED SURFACE : One of the sides surface is textured for optimum use on a variety of meats
SMOOTH SIDE INCLUDED : The opposite side of the meat tenderizer is smooth for pounding and flattening For cutlets
ALUMUNUM CONSTRUCTION : Aluminum construction provides a lightweight, strong and durable tool for the kitchen
MULTIPLE STORAGE OPTIONS : There is a hole in the ergonomic handle that gives you the option for convenient hanging storage
EASY CARE: Hand wash with warm water and a mild detergent. Rinse and dry immediately.
Heavy but well-balanced, the KitchenAid Gourmet Meat Tenderizer is my first choice every time I'm helping someone outfit a kitchen. It's made of a single piece of durable aluminum with a stainless finish, and a double-sided tenderizing head lets you dial in just the tender meat you're looking for. It's versatile and can work with any cut from chicken breast to any cut of steak, including tough cuts like flank steak and skirt steak. Combine that with a comfortable non-slip handle and offer it at an affordable price, and you've got the best overall meat tenderizer for home chefs.
NEW OXO Good Grips Meat Tenderizer
Two-in-one tool for pounding and tenderizing poultry, pork and beef
Textured side has pyramid-shaped teeth ideal for tenderizing meat
Smooth side maximizes surface area to flatten meat quickly
Angle and weight of head are optimized for efficient flattening
Soft, non-slip grips for comfort and safety, even in wet hands
When your budget's tight, OXO's kitchen tools are the way to go. In the case of their meat tenderizer, it's nearly identical in design and construction to my best overall pick (above) — but it comes in at a few dollars cheaper. And actually, I enjoy the comfortable non-slip handle on this meat tenderizer even more than the KitchenAid; but its balance is a little bit less on point, and can lead to a lot of pressure on your wrists while using it.
Jaccard 200348T 48-Blade, HACCP Color Coded Meat Tenderizer, Tan – Pork, 1.50 x 4.00 x 5.75 Inches
Jaccard Meat Tenderizer: The tenderizer is made from the highest quality materials and is built for performance and durability.
Better Marinade Absorption: The pork tenderizer provides a pathway for marinades to be absorbed deeper into the meat; It allows heat to penetrate the meat evenly across varying thickness to prevent under / over cooking.
Pork Tenderizer: Reduces cooking time by up to 40%, resulting in juicier and flavorful meat (as the cooking heat has less time to dry out the meat).
Razor Sharp Blades: The meat tenderizer has razor sharp double edge knives that effortlessly cut through the connective tissue in meat that can cause it to be tough.
48 Blade Meat Tenderizer: Ideal for enhancing any type of meat, not just tough or inexpensive meats, including but not limited to beef, pork, veal, chicken, turkey, venison and fowl.
Jaccard is the original name in the blade meat tenderizer market, and the inventors of this style of kitchen tool. It's a totally different tenderizing experience that prioritizes speed over fine-tuning, making it perfect for restaurant work. Home chefs will appreciate how little effort it takes to fully tenderize a tough cut of meat with its sharp blade tenderizer — but be aware that it's easy to take this too far and end up with a shredded piece of meat instead. As a traditionally commercial meat tenderizer, it's more expensive, but can pay off with more flavorful meat and a quicker meat tenderizing process.
Sale
Norpro Grip-EZ Stainless Steel Meat Pounder, Black/Silver
Measures: 4.75" x 3.25" x 3.25" / 12cm x 8cm x 8cm; Weighs: 28 ounces
Pound meat into uniform thickness, allowing meat to cook evenly
The shape and heft of this vertical-style model provides the right combination of control and force
Heavy enough for quick work but small enough for precise maneuverability
Stainless steel over iron.
Anyone with chronic hand and wrists problems may be turned away from the entire idea of using a meat tenderizer. After all, the hammer-style tenderizers are just as hard on the wrists as their carpentry cousins.
If that's the case for you, I'd strongly recommend considering Norpro's Grip_EZ Meat Pounder. By changing the angle that you hold it at, it effectively eliminates any stress on your hands and wrists while you use it. The change in leverage means it might take a few more hits to get your meat perfectly tender, but that's worth it if it makes your kitchen experience more enjoyable.
How to Choose the Best Meat Tenderizer for Your Home Kitchen
Among those four meat tenderizers listed above, how can you know which one is right for your needs? I'd encourage you to consider the following before you decide:
Type of Meat Tenderizer
There are three major types of meat tenderizers: The traditional hammer / mallet style tenderizer (aka "meat mallet"), a multi-bladed version that originated in France, and an ergonomically-shaped disk tenderizer. Each of them has its pros and cons, as I'll detail in the next three sections. Just keep in mind that each of the decisions you make will lead you towards one of the three styles.
Handle Design
The size, shape, and length of a meat tenderizer's handle is where you'll find the greatest variation.
Traditional hammer style meat tenderizers are exactly as they sound: A long, thin handle with a textured grip at the bottom, just like a claw hammer. They make it easy to tenderize meat quickly and efficiently, but put more stress on your hands and wrists while you use them. If you have strong, healthy wrists, they're a great choice; anyone with wrist problems should stay away from this style.
The bladed tenderizer, invented by Jaccard, uses a wildly different design from the traditional tenderizer.
You grip it from the top down, and press it repeatedly into the meat fibers, activating its 48 sharp blades. It's very easy on the wrists and hands, and can make quick work of a tough piece of meat. But it comes with its own problems (more on that in a moment).
A recent addition to the kitchen, disk-style tenderizers combine some of the attributes of both styles above. You grip them like an arcade joystick, and then use the weight of your hand and arm to pound down into the meat. This makes it a good middle ground between the other styles, both easy on the wrists and fairly efficient for tenderizing.
Tenderizing Surface
Hammer-style tenderizers have the benefit of both types of tenderizing surfaces: A sharp, ridged side and a flat side that is gentler on meat. This makes them a good choice for any cut of meat, no matter how much tenderizing it needs.
Bladed meat tenderizers use their 48 sharp edges to soften up tough meat fibers as quickly as possible. The danger here, though, is that it's easy to go too far with your tenderizing, and end up with a pulpy mess instead of tenderized meat.
Disk-style tenderizers usually feature only a flat surface, though some are reversible with a spiked surface as well. This makes them just as versatile as hammer-style tenderizers, and a great choice for anyone with wrist problems.
Care and Cleaning
No matter what, I always encourage people to buy tenderizers that are easy to thoroughly clean. If it's not, don't buy it! Because when you're working with raw meat, even the tiniest leftover bits can be a breeding ground for bacteria and viruses.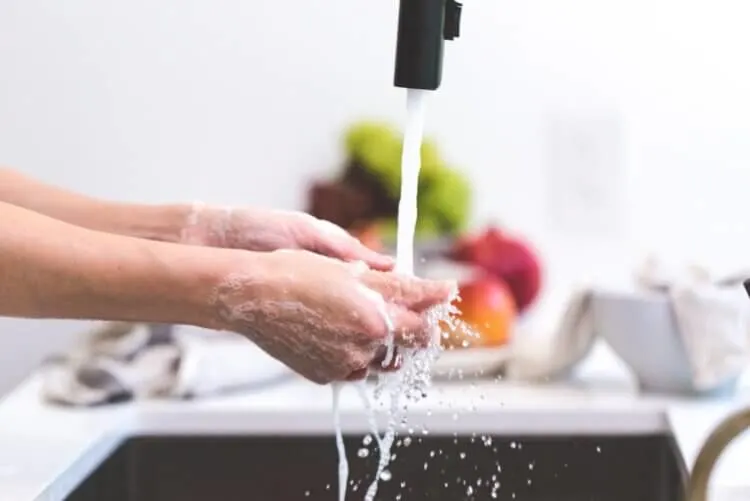 That means you should look for a meat tenderizer that is made of stainless steel, and rated as dishwasher safe. In the case of a bladed tenderizer, make sure that it can completely disassemble for thorough cleaning.
Read more about meat tenderizers here!
FAQs About Best Meat Tenderizers for Home Chefs
Here are a few FAQs about Meat Tenderizers for Home Chefs.
What is the best way to tenderize beef?
The best way to tenderize beef is to actually use a tenderizer. The beef will break down and take on the flavors of whatever spice or marinade you cook it with better than without a tenderizer, and the longer it cooks, the more moist and soft it will be.
How do you make beef soft and tender?
There are a few different things you can do to make beef soft and tender. You can use a meat tenderizer, marinate the beef in acidic fruit juice or sauce, or cook it slowly over low heat.
What meat tenderizer do chefs use?
There is no one-size-fits-all answer to this question, as the best meat tenderizer for chefs will vary depending on their individual preferences and techniques. However, some popular meat tenderizers include mallets, knives, and forks.
How does a Jaccard work?
A Jaccard is a handheld device with dozens of small blades that puncture the meat to help break down the fibers and tenderize it.
Does meat tenderizer really work?
The short answer is yes. Now, if you use it incorrectly or on the wrong cut of meat, it may not work to your expectations.