10+ Best Seafood Seasoning Brands for Great Taste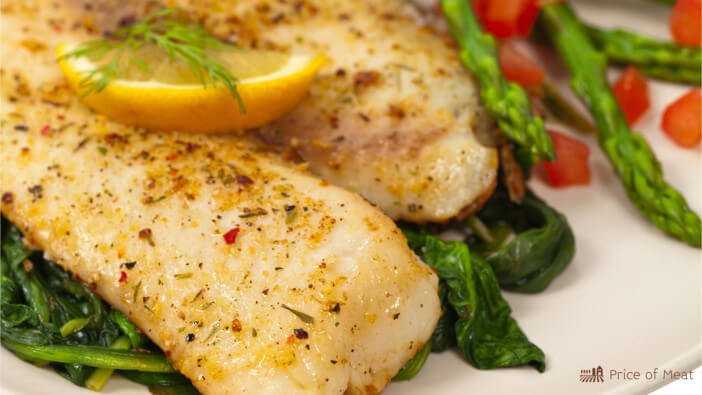 Seafood is a staple at dinner tables around the world. It is plentiful, profitable, and nourishing. It keeps billions fed and sustains the economy of countless countries. And some people have a lot of fun catching it as well.
There are a variety of flavors available in our oceans. Shellfish like shrimp and crabs, mollusks like oysters and clams, and millions of species of fish are available to us. And seafood is a healthy part of our diet and provides low-calorie protein to be cooked in dozens of ways.
Disclosure: As an Amazon Associate, this site earns from qualifying purchases. Thank you!
What Are the Best Seafood Seasoning Brands?
The good news about seafood seasoning is that there are a lot of varieties. The best will depend on your preference.
Quick Sidenote – check out our shop for a curated selection of the best meats, cuts, sausages, and more. Open our shop in a new tab and explore!
If you like the spicy creole flavor from Louisiana or the hint of lemon and dill used in the Pacific Northwest, there are flavors for everyone.
1. Old Bay Seasoning
Old Bay is put on seafood all over the United States because it has flavors that compliment many different dishes.
In Maryland, they put it on fish to give it some heat without overpowering the meat. In the south, they love to put Old Bay on crab legs and shrimp to give it a hint of creole flavor.
2. Florida Seafood Seasonings
People who live in coastal cities know all about seafood boils. They place shrimp, crab legs, and clams in a pot of seasoned water.
They add potatoes, corn, and sausage, boiling them together to let the flavors mix. One popular brand of seasoning ideal for a seafood boil is Florida Seafood Seasonings, particularly their garlic butter crab and shrimp boil.
3. Red Lobster Signature Seafood Seasoning
If putting fish on the grill is more your speed, you will love this delicious seasoning from Red Lobster. They have been making good seafood for a long time, helping you take some of that flavor home with their signature seasoning.
Made with 11 seasonings, it works to bring out the flavor of your fresh seafood and not overtake it. Apply it to the fish before putting it on the grill to sear in the flavor, or add it to baked dishes to let it enhance the taste.
4. McCormick Grill Mates Seafood Seasoning
McCormick brags that they have a robust blend of spices that will add a cedar-smoke flavor to your seafood.
Just add it to the meat before putting it on the grill so it can slowly cook the flavors of lemon, garlic, and herbs into your seafood.
5. Slap Ya Mama Cajun Seasoning
Made in Louisiana, Slap Ya Mama is a blend of herbs and spices that brings back the flavors of food in the bayou.
With just the right amount of heat with flavors like Cajun Pepper Sauce and Jalapeno Hot Sauce, they kick just enough to wake you up. And there are two different kinds.
"Hot" for those that like to live dangerously, and "Original" for the ones that can't take the heat.
6. Chef Paul Prudhomme's Magic Salmon
Salmon is full of antioxidants and omega-3 fatty acids. It is a protein superfood that many people like to cook on the grill. It is one of the easiest fish to cook while also being an easy one to get wrong. 
Chef Paul Prudhomme knew how to cook seafood. His line of seasonings are low in sodium, have no MSG, and are all-natural. Herbs, spices, mustard seed, and flavors that are both sweet and hot, bring out the subtle flavor.
7. Lawry's Roasted Garlic and Red Bell Pepper Monterey Style Seasoning
Lawry's goal has always been to help you turn up the flavor in your food. Blending the delicious taste of red bell peppers with savory garlic will enhance any of your seafood dishes.
But this seasoning is not just a great way to make your seafood more delicious. It goes great with chicken, pork, and beef as well.
8. Zatarain's Gumbo Base
They know how to cook seafood in New Orleans. And Zatarain's can get you as close as possible to the flavors you can only experience in the Big Easy.
This gumbo base helps you start the perfect pot, letting you add the shrimp, sausage, okra, and other things that make it unique.
9. J.O. Crab Seasoning
If you like to add flavor to your seafood but don't want too much heat, J.O. may be the seafood seasoning brand you are looking for.
A little milder than Old Bay, J.O. contains a beautiful blend of spices such as garlic, peppers, and paprika. It works great for crabs, sticking to the meat and seasoning every bite.
10. Badia Seafood Seasoning Creole Blend
If you want to spice up your seafood without investing, Badia has many flavors that come in a little less pricey than some other brands.
Their creole seasoning helps you make the best-blackened fish. Add flavor to your fish without making it eye-watering hot.
11. Tony Chachere Seasoning Blends
Tony Chachere has always made a variety of seasonings that taste great on seafood. Most of them work well with chicken and pork as well. And they have different levels of heat for different taste buds.
Original, Bold, and More Spice. And if you want to get away from the creole flavor and try something milder, you can give Spice N' Herbs a spin.
Frequently Asked Questions about Seafood Seasonings
People spice up their seafood differently, and there is no wrong way to do it. But if you have not tried some of the varieties of seafood seasoning brands available, you might have some questions.
Here are a few of the questions usually asked about seafood seasoning.
What is the best spice for seafood?
There is not one spice that is perfect to put on seafood. Most seafood seasoning brands provide a mixture of many herbs and spices. Some of the ones used frequently are:
Rosemary
Dill
Tarragon
Cilantro
Garlic
Basil
Onion Powder
Parsley
Chili Powder
What is in McCormick Seafood Seasoning?
McCormick's Seafood Seasoning blends a perfect mix of many things to enhance the flavor of your seafood. Some main ingredients include salt, chile and red pepper, onion, garlic, lemon, and cedar smoke flavor.
What seasonings taste good with fish?
Fish is a great food to add seasoning. The meat is more absorbent than chicken or pork, helping the flavor sink deep inside. This makes it evenly seasoned to the last bite. Most people prefer adding things to their fish that will make it spicy. Things like peppers, onions, and garlic are very complimentary.
Is J.O. seasoning the same as Old Bay?
J.O. seasoning has a similar flavor profile as Old Bay. They use many of the same ingredients, giving them a familiar spicy and smoky flavor. However, J.O. is a little milder than Old Bay. Some people who find Old Bay a little too powerful enjoy the medium flavor of J.O.
Conclusion
Seafood is profitable for a reason. Its versatility is incomparable with other foods. It can be made into so many different dishes, and there are a lot of varieties of fish, shrimp, oysters, crab, and lobsters.
But the thing that makes seafood delicious is the seasoning. Seafood seasoning brands make many delicious things you can add to your fish to make it a dish you will love.