19+ Mouthwatering Sides for Grilled Pork Tenderloin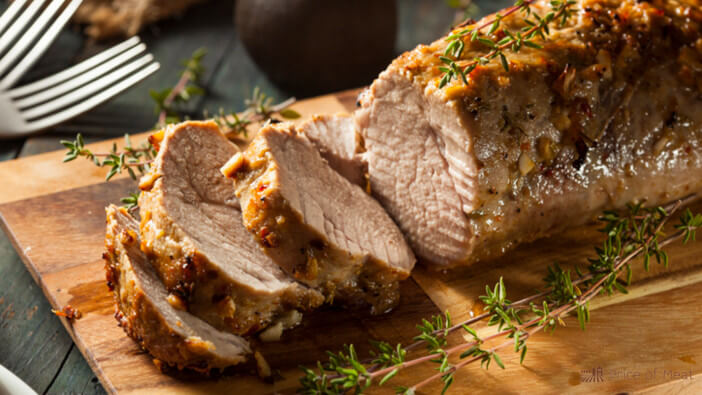 Pork tenderloin is one of the best pork cuts you can buy. What are the best side dishes for grilled pork tenderloin? The good news is that you have many options for grilled pork tenderloin side dishes.
For pork tenderloin sides, you can keep it simple with a baked potato and salad. However, you can also serve a scrumptious starchy side dish such as garlic mashed potatoes or macaroni and cheese.
Let's explore this extensive list of the best side dishes for pork tenderloin.
Disclosure: As an Amazon Associate, this site earns from qualifying purchases. Thank you!
Quick Sidenote – check out our shop for a curated selection of the best meats, cuts, sausages, and more. Open our shop in a new tab and explore!
1. Instant Pot Garlic Mashed Potatoes
If you're making grilled pork tenderloin outside, chances are you don't want to heat up your kitchen making side dishes. That's where the air fryer and Instant Pot come in handy.
Consider making a veggie such as air fryer Brussels sprouts. For a starchy side, these Instant Pot garlic mashed potatoes are perfection.
2. Creamed Corn
It's great to keep some canned cream corn in the pantry for quick side dishes. However, did you know that it's super easy to make homemade cream corn?
For this recipe, you need butter, frozen (or canned) corn, heavy cream, flour, salt and pepper, sugar, and pinches of nutmeg and cayenne pepper.
3. Corn on the Cob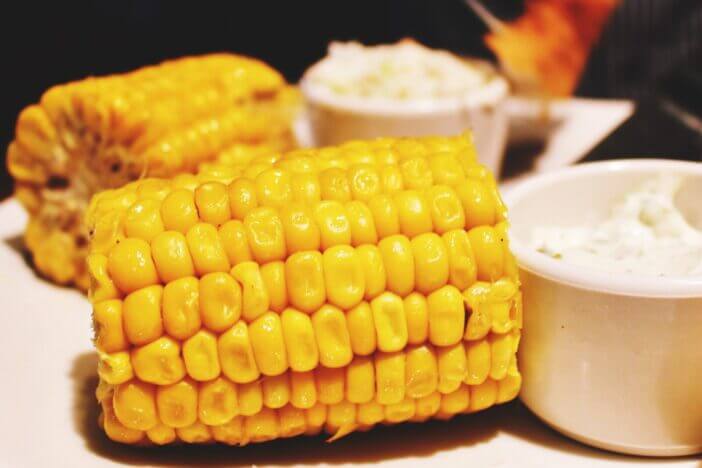 Corn on the cob is a great side dish for pork tenderloin and so many other meats. While corn is usually naturally sweet, sometimes it's not.
To make sure you have sweet corn, try adding a couple of tablespoons of granulated white sugar to the pot.
4. Rice Pilaf
If you've already got a veggie side dish lined up, making some rice pilar is quick and easy. You can even use brown rice to make this recipe so that you've got a healthier whole grain.
What makes this rice pilaf so special is that it uses both rice and orzo pasta.
5. Honey Sriracha Brussels Sprouts
Nothing beats the sensational combination of sweet and spicy, so these Sriracha honey Brussels sprouts are the perfect side dish for pork tenderloin.
This recipe also has a salty flavor because one of the other ingredients is soy sauce. Lemon juice adds a delightful zing.
6. Roasted Cauliflower
Cauliflower has grown in popularity in the last several years because it's a delicious vegetable that naturally absorbs other flavors.
However, roasted cauliflower is also delicious on its own. For this recipe, all you need is butter, olive oil, salt, garlic powder, black pepper, and paprika.
7. Creamy Polenta
Polenta doesn't get as much love as it deserves, and we hope to help change that. Polenta is porridge from northern Italy, and it's made with cormeal that's been coarsely ground.
For this recipe, all you need is olive oil, salt, water, and stone-ground polenta.
8. Garlic Butter Pasta Shells
Garlic and butter were born for each other, and when you add cream or milk, you've got a heavenly sauce for pasta. You may recognize this combination from Alfredo sauce, and this recipe is similar.
To make these creamy garlic pasta shells, you need butter, olive oil, minced garlic, flour, chicken broth, milk, and parmesan cheese.
9. Green Beans with Onions and Bacon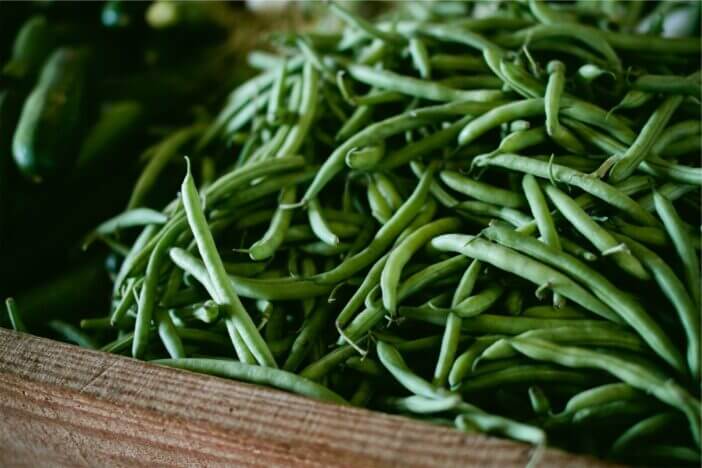 If you're serving a pork tenderloin main dish, it's always delicious to cook a side dish that has some bacon in it. We love this recipe for green beans with onion and bacon.
The secret to this recipe is the garlic, Cajun seasoning, red pepper flakes, and chicken broth.
10. Butternut Squash Gratin
The natural sweetness of butternut squash goes perfectly with grilled pork tenderloin. Gratin dishes are famous for the creamy cheese and breadcrumb-topped crust.
For this recipe, consider creamy Comte cheese. Other ingredients include garlic, nutmeg, heavy cream, chives, onion, and butter.
11. Oven-Roasted Plums
Most types of fruit are an ideal side dish for pork cuts, and these oven-roasted plums are divine. While plums are naturally sweet when they're in season, the honey in this recipe adds delightful flavor.
The secret to this recipe is the white wine. Also, if you can find vanilla bean paste, your taste buds will thank you.
12. Arugula and Fig Salad with Pecans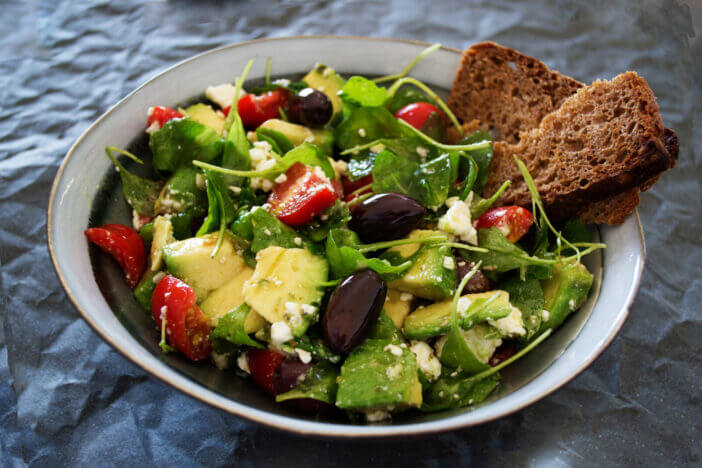 Like plums, figs are a great side dish for pork tenderloin. They're sweet, and when you add them to salads, you have an elegant side dish that's easy to pull together quickly.
The crunchy pecans add the perfect contrast, and crumbled goat cheese adds tons of flavor and some protein.
13. Slow Cooker Applesauce
Homemade applesauce is a luxurious side dish that's easy to make when you use the slow cooker. All you need is sweet apples and a few ingredients.
For this applesauce, you need freshly squeezed lemon juice, sugar, water, and cinnamon. Cook on high in the slow cooker for 3-4 hours. Then, blend the apples in a food processor to the desired consistency.
14. Instant Pot Buttered Cabbage
Cabbage and pork are natural pairings, and when you use your Instant Pot, it's easier than ever to pull together the perfect side dish.
All you need to make this buttered cabbage is butter, chopped cabbage, chicken bullion / broth, sea salt, and black pepper.
15. Cheese Grits Casserole
Can you ever go wrong with cheese grits? We don't think so, and we love grits even more when they're made into a casserole.
This casserole side dish is a one-dish recipe and it's done in about an hour. You need two types of cheese: sharp cheddar cheese and parmesan cheese. Other ingredients are Worcestershire sauce, ground red pepper, and garlic powder.
16. Moroccan Couscous Salad
The flavors of Morocco are perfect with pork tenderloin. This is another side dish that works as a perfect vegetarian meal by itself.
The ingredients for the salad are pearl couscous, chickpeas, diced English cucumber, raisins, and almonds. The dressing contains olive oil, lemon zest, fresh lemon juice, cumin, and garlic.
17. Cherry Chipotle Salad
We don't see lots of side dishes with cherries, so when we find one, we always want to try it. This side salad has tons of delicious contrast, including sweet, spicy, and fruity.
Honestly, this side dish can be a meal by itself because it's loaded with protein from the black beans. Bulgur wheat is a wonderful whole grain, and the chipotle chilies in adobo add the hotness we crave.
18. Fried Onions and Apples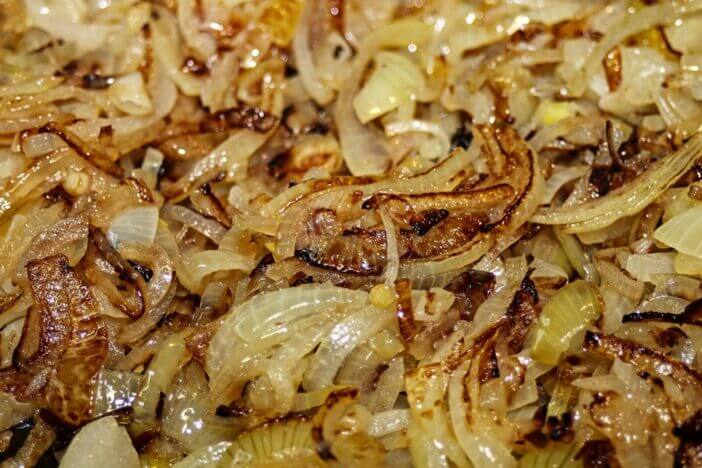 This recipe for fried onions and apples will knock your socks off. It has the perfect combination of sweet and salty, and bacon brings in all the flavor you need.
For this recipe, you need lots of onions and just a little bit of brown sugar.
19. Honey-Glazed Carrots
Too many home chefs use carrots minimally, but carrots are a great way to add color, nutrition, and flavor to your meals. Naturally sweet, carrots are also perfect when some honey is added to the dish.
For this recipe, you need fresh herbs such as rosemary and thyme. Other ingredients are light brown sugar, butter, salt, and black pepper.
FAQs about the Best Side Dishes for Grilled Pork Tenderloin
Below, we address some of the most frequently asked questions about cooking pork tenderloin and the best side dishes for grilled pork tenderloin.
What is a good side for pork tenderloin?
The best side dishes for pork tenderloin can be roasted veggies, starchy dishes such as mashed potatoes, or side dishes with a sweet flavor. Some examples of good pork tenderloin side dishes include:
Mashed potatoes
Honey-glazed carrots
Roasted asparagus
Applesauce
How do you keep pork tenderloin from drying out on the grill?
To ensure that your grilled pork tenderloin is juicy, we recommend using a marinade. Also, cook your pork tenderloin on high heat so that it cooks more quickly. This will ensure that it doesn't have time to dry out.
What goes good with roast pork?
Roasted pork works beautifully with side dishes with a naturally sweet flavor and minimal added sugar. Consider whipped sweet potatoes, fig and arugula salad, corn on the cob, or butternut squash au gratin.
What is the difference between a pork tenderloin and a pork loin?
While pork loin and pork tenderloin sound similar, they're actually two different pork meat cuts. Pork loin is wide and flat, and this cut can be either bone-in or boneless. On the other hand, pork tenderloin is narrow and long and comes from the backbone muscle.