14+ Sides To Make With BBQ Chicken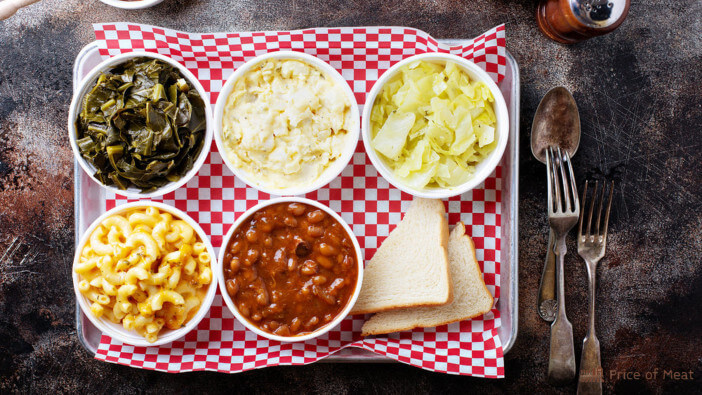 If you're grilling chicken outside, you are probably looking for some tasty sides to make with BBQ chicken. We all know that side dishes make a meal, and the best BBQ sides can elevate your BBQ chicken dinner to a whole new level.
Are you making BBQ chicken in the oven? Any of these delicious side dishes work for oven-baked BBQ chicken, too. All you need to do is pull out your Instant Pot or slow cooker and start cooking.
Let's dive in and discover some of the best side dishes for BBQ chicken.
Disclosure: As an Amazon Associate, this site earns from qualifying purchases. Thank you!
Quick Sidenote – check out our shop for a curated selection of the best meats, cuts, sausages, and more. Open our shop in a new tab and explore!
1. Jamaican Cabbage Coleslaw
Coleslaw is a beloved favorite side dish for BBQ chicken, and sometimes it's fun to add a tasty twist to a classic. We love coleslaw because it's easy to make and keeps well in the fridge.
This coleslaw recipe has an extra kick because it has a jalapeno pepper mixed in with the cabbage.
2. Instant Pot Macaroni and Cheese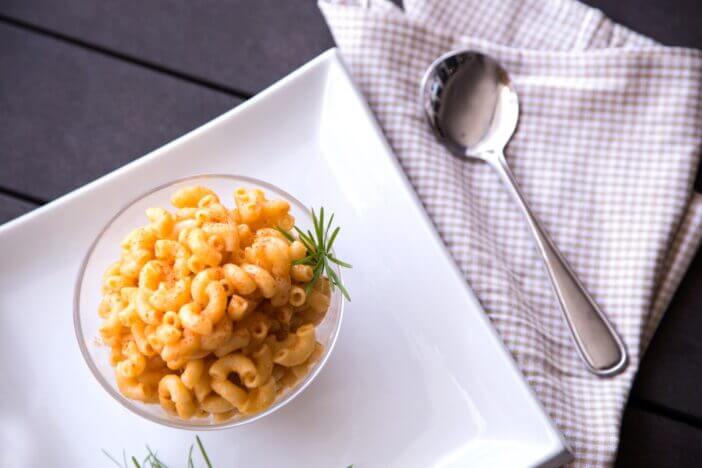 The blue box macaroni and cheese is a favorite, and there's nothing wrong with taking a shortcut. After all, you won't get a lot of complaints when you serve this mac 'n cheese.
However, it's easier than you think to make homemade macaroni and cheese in the Instant Pot. For this recipe, you need three types of cheese: cheddar, mozzarella, and parmesan.
3. Greek Pasta Salad
Cold salads, including pasta salads, are a win with BBQ chicken. They're easy to make, keep well in the fridge, and can be prepared in advance.
Most pasta salad has a sweet taste, but we love the Mediterranean flavors in this Greek pasta salad. This pasta salad gets some sweetness from a tiny bit of honey.
4. Cornbread Salad
If you enjoy cold salads, we highly recommend trying southern cornbread salad. This cold salad is something different, and it's always fun to try unusual recipes.
This recipe is also great for using up leftover cornbread. You can make the cornbread with a Jiffy mix or make it from scratch.
5. Mashed Potatoes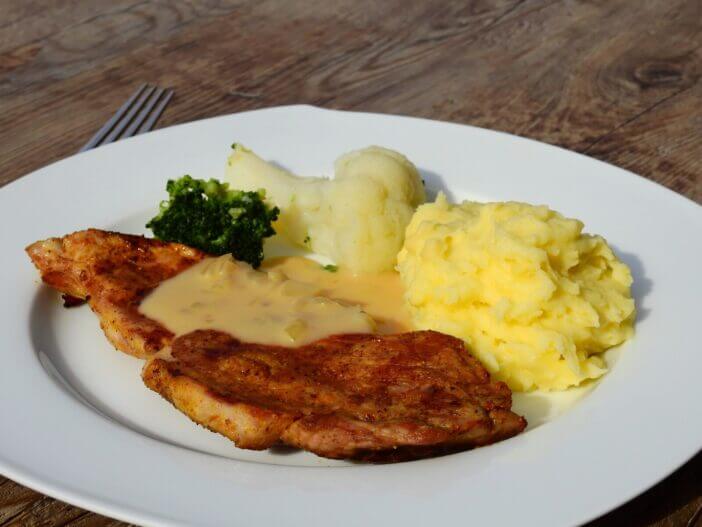 Mashed potatoes are a great side dish for BBQ chicken or any other BBQ meat (or chicken). You can use instant potatoes to make it even easier, and there are some seriously improved instant mixes out there.
To make mashed potatoes from scratch, consider using your Instant Pot or slow cooker to avoid heating up your kitchen. All you need is potatoes, garlic butter, milk, salt, and black pepper.
6. Mashed Sweet Potatoes
Maybe you loved mashed potatoes, but you're following a way of eating that discourages white potatoes. That's when you can make sweet potatoes your go-to veggie.
With mashed sweet potatoes, you get a similar dish that is healthier for you. For this recipe, you need garlic cloves, butter, sour cream, and olive oil.
7. Bavarian Potato Salad
Potato salad is great with BBQ chicken dinners, but why not dress up your traditional potato salad with this Bavarian version instead? You can use any type of potatoes for this potato salad, but it holds up better with waxy potatoes.
The secret to this Bavarian potato salad recipe lies in the beef stock and diced bacon. German mustard is also a nice touch.
8. Paula Deen's Corn Casserole
Corn casserole is always a winner, and the famous recipe from Paula Deen has gone viral. It's super easy to make and oh-so-delicious.
You need two cans of corn for this recipe: creamed corn and whole kernel corn. This recipe calls for a Jiffy corn muffin mix, and the sour cream, butter, and cheddar cheese make this the perfect casserole.
9. Collard Greens with Bacon
When it comes to savory southern side dishes for BBQ chicken, your crowd will love these collard greens with bacon. This recipe calls for a double dose of crispy bacon.
Half of the bacon is cooked with the greens, and the other half is sprinkled on top of the greens when they're ready to serve. Other ingredients include onion, garlic, chicken broth, apple cider vinegar, and a dash of hot sauce.
10. Fried Okra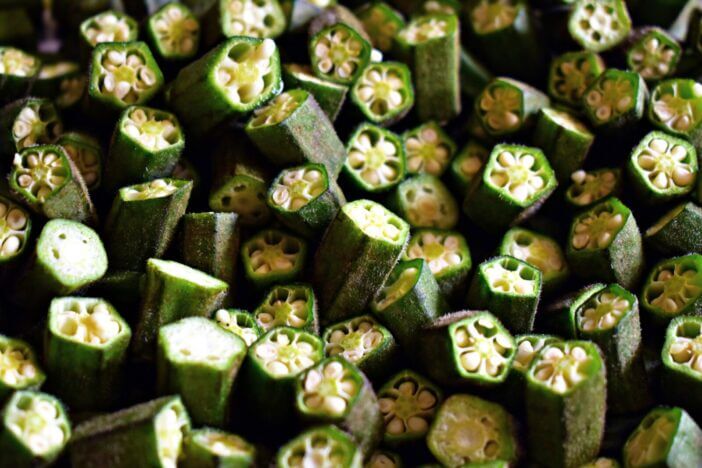 If you want a hot side dish for BBQ chicken, fried okra is one of the best. Okra is a unique vegetable that can be eaten in lots of different ways.
Fried okra is one of the most popular ways to serve this veggie, and the recipes out there have a lot of variations. This fried okra recipe calls for breadcrumbs, cornmeal, and flour. A little bit of cayenne pepper adds some kick.
11. Fluffy Basmati Rice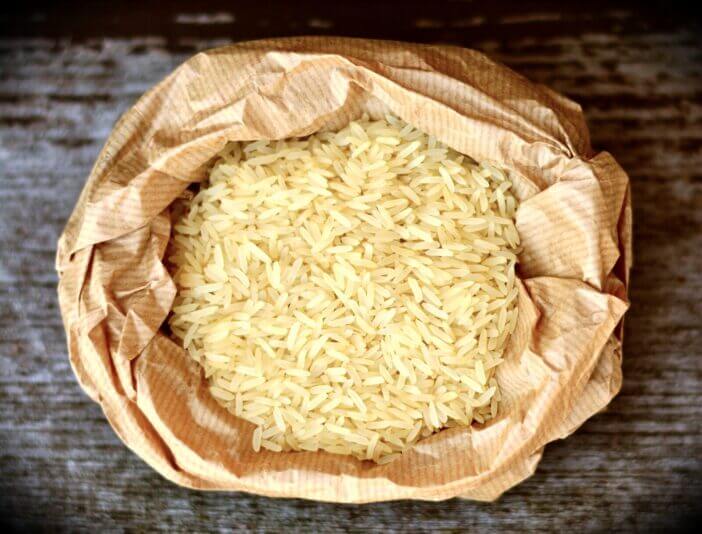 Rice goes with nearly every BBQ meal, and nothing is nicer than a steaming bowl of fluffy basmati rice. Thanks to modern technology, it's easier than ever to make rice.
You can use a rice cooker and even the Instant Pot to make your rice. Feel free to season it with herbs and spices.
12. Easy Slow Cooker Baked Beans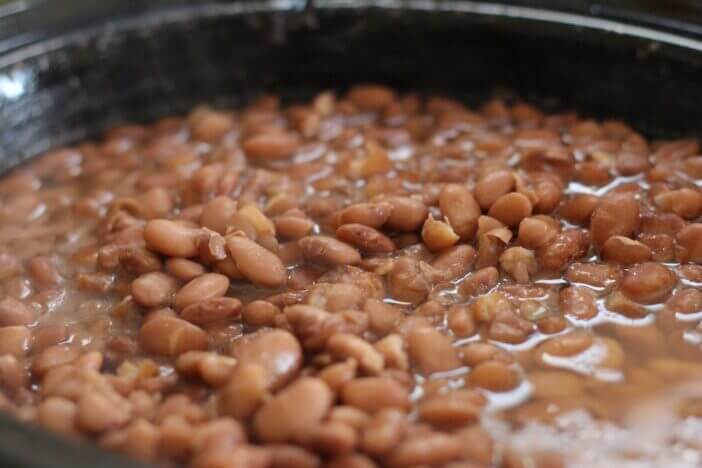 Baked beans are a winning meal, and when you start with canned baked beans, you can make a side dish that goes the extra mile. Best of all, this recipe is super easy to make.
To make these baked beans, you need canned baked beans, BBQ sauce (a spicy Korean or sweet Kansas City one will do too!), bacon, brown sugar, onion, mustard, and Worcestershire sauce.
13. Fried Green Tomatoes
Fried green tomatoes are so delicious that it makes you want to grow homegrown tomatoes just so you can pick them green. You can use either flour, cornmeal, or seasoned breadcrumbs to make these fried green tomatoes.
The secret to the best fried green tomatoes is in the spices. For this recipe, use smoked paprika, garlic powder, onion powder, sea salt, and black pepper.
14. Grilled Peaches with Mint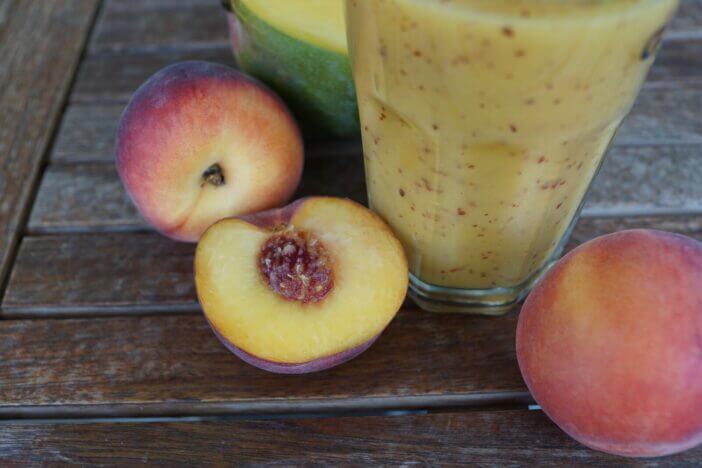 Since you've got your grill fired up to cook your chicken, why not use it to make dessert? Nothing says summer like fresh peaches, and you can grill peaches outside and serve them by themselves or with some ice cream for an after-dinner treat.
This recipe calls for sugar, but you can easily skip it if your peaches are nice and sweet. You need fresh mint leave to get that perfect flavor.
FAQs: Sides To Make With BBQ Chicken
Below, we answer some of the most frequently asked questions about the best sides to make with BBQ chicken.
What sides go good with BBQ chicken?
Any side dish that you serve with other BBQ meats will go perfectly with BBQ chicken. A nice starchy side such as macaroni and cheese or mashed potatoes is perfect. You can also stick to cold side dishes, including a garden salad, sliced tomatoes and cucumbers, and cold salads.
What vegetables are good with BBQ chicken?
When it comes to vegetables to serve with BBQ chicken, the classic garden veggies are always a good side dish. If you're lucky enough to have access to garden-fresh tomatoes and cucumbers, you can slice those up and serve them as a side dish on their own.
Also, you've already got the grill fired up, so any grilled vegetables make great side dishes. Other vegetables that are good with BBQ chicken include: Fried okra, Grilled zucchini, Fried green tomatoes, and Grilled corn on the cob.
What are the best sides to eat with barbecue?
Barbecue meat is usually cooked outdoors in the summertime. To make the most of your time with family outside, consider side dishes that transfer well to a picnic table. Also, any side dishes you can make in advance are ideal.
Consider any of these chicken side dishes: Cold salads (potato salad, coleslaw, pasta salad), Grilled veggies, Vegetables you cook in the Instant Pot or slow cooker, Mashed potatoes, Sweet potatoes, and Macaroni and cheese.
What is the best side for chicken?
Chicken is such a versatile meat that you can serve virtually anything with it. The best side dishes for chicken depend largely on how you're cooking your chicken. For BBQ chicken, you can stick to sides such as cold salads.