15 Mouthwatering Cheese Options to Pair with Your Roast Beef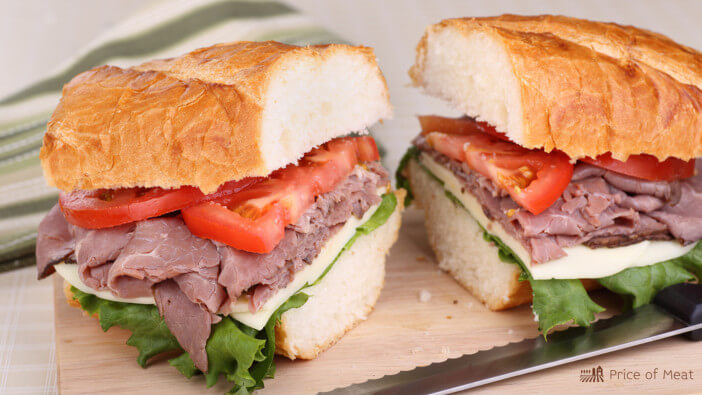 Are you looking for cheeses that pair best with roast beef? If you're ever had a roast beef sandwich from a fast-food restaurant such as Arby's, you know that nothing beats a roast beef and cheddar sandwich with a good condiment. However, there are lots of other cheeses that go with roast beef.
You can have good old American cheese with roast beef, or you can choose a more exotic cheese. The key is in the creaminess.
There's nothing better than delicious, melty cheese on a roast beef sandwich. From asiago to fontina to gouda, let's explore all of the wonderful creamy cheeses to serve with roast beef.
Disclosure: As an Amazon Associate, this site earns from qualifying purchases. Thank you!
Quick Sidenote – check out our shop for a curated selection of the best meats, cuts, sausages, and more. Open our shop in a new tab and explore!
1. Cheddar Cheese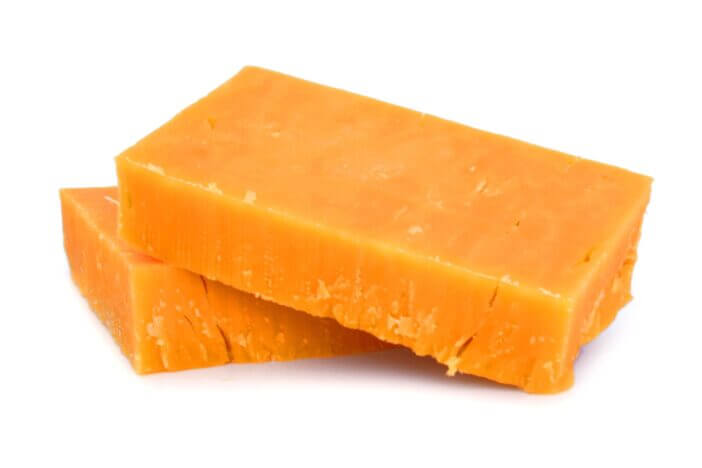 Because cheddar is a fairly hard cheese, it's not as melty as some of the other cheeses on our list. However, it provides the perfect sharp flavor to contrast with roast beef.
Originally, cheddar was created as a method for preserving milk. However, the flavor was so good that people started using it in recipes and stand-alone eating.
You can use sliced cheddar or shredded cheddar. If you want to use shredded cheddar, buy the block of cheese and shred it yourself.
Store-bought shredded cheese is coated with a light dusting of flour, and this affects how well the cheese melts.
2. Havarti
For a cheese with a slightly sweet flavor, go with Havarti. A hint of acidity evens out Havarti's sweetness.
Havarti has a buttery consistency, and it melts beautifully. The semisoft texture makes for the perfect melting cheese.
3. Gruyere
To qualify as authentic Gruyere cheese, the cheese must be aged for 12 months. The taste is distinctive but never overpowering.
Gruyere is at its best when it's melted, so it's perfect for a different kind of cheese to go with roast beef.
4. Swiss Cheese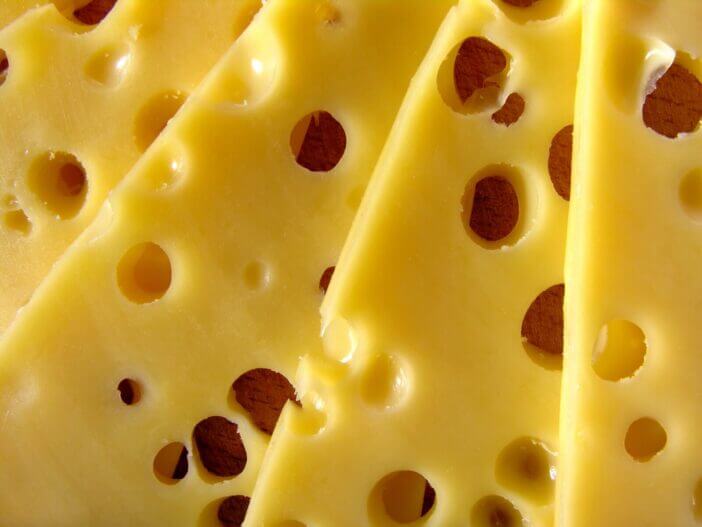 A medium-hard cheese, Swiss cheese has a pale yellow color and a mild nutty flavor. Swiss cheese has a definitive flavor, and it melts wonderfully over hot roast beef.
Swiss cheese is easy to recognize because of its signature holes. The flavor is mild enough not to overpower the taste of your roast beef.
5. Brie
One of the most famous melting cheeses is Brie, which originated in the French town with the same name. Authentic Brie cheese has to come from France, but you can find stabilized versions in U.S. marketplaces. 
Brie is made with unpasteurized milk, and it is ripe with live cultures. Brie should be removed from the refrigerator about an hour before you plan to serve it.
Naturally, it melts beautifully, so you can serve it on either hot or cold roast beef sandwiches.
6. Manchego
To add some Spanish flair to a roast beef sandwich, try Manchego. This cheese works perfectly with the intense flavors of seasoned roast beef.
You can also use Manchego cheese in traditional steak sandwiches.
7. Mozzarella
Mozzarella has been around for hundreds of years. This cheese originated in southern Italy and is the perfect consistency for a roast beef sandwich.
The flavor consists of floral notes with a grassy flavor. However, the tiny hint of tanginess gives it the perfect balance.
8. Muenster
Muenster is a soft American cheese that's easy to find in supermarkets. This cheese is often used in quesadillas, tacos, pizza, and cheeseburgers, so you know it melts very well. The nutty flavor is an excellent flavor enhancer.
Because it has a salty flavor, muenster cheese adds tons of flavor to roast beef sandwiches. Besides the saltiness, muenster is a mellow cheese that isn't as sharp as other cheeses such as cheddar.
9. Feta
Although it's a crumbly cheese, feta adds tons of flavor to roast beef because of its distinctive tanginess.
To use feta in a roast beef sandwich, try to find it whole (not crumbled) so that you can grate it over your sandwich.
10. Asiago
To find asiago cheese, you'll need to visit a supermarket with a good selection of artisan cheeses. Asiago originated in Italy, and the texture is dependent on how long it has been aged.
When it's fermenting, asiago cheese develops irregular holes. However, when it ages, it hardens and turns yellow.
Asiago is noted for having a yeasty flavor. Some aficionados compare asiago to Parmigiano Reggiano, but asiago is a bit saltier.
11. Blue Cheese
While blue cheese is usually found in salad dressing, this distinctive cheese is also great to eat on its own or with roast beef. Blue cheese is semi-soft, and it has a salty, sharp flavor.
Most blue cheese is aged for between two and three months. Here's another bonus: Blue cheese is higher in calcium than some other cheeses. The sharp flavor is divine when added to a roast beef sandwich.
12. Pepper Jack
Monterey Jack cheese is famously used for Tex-Mex recipes, and it melts very well because it's a semi-soft cheese. When you add hot peppers to Monterey Jack cheese, you get pepper Jack.
Pepper jack cheese is perfect for adding a little zip to your roast beef sandwich.
13. Fontina
Fontina is a cow's milk cheese and one of the best melting cheeses you can buy. Best of all, Fontina is delicious with any type of meat, so it's an excellent sandwich cheese.
Aged Fontina cheese is crumbly and hard, so be aware of this if you're shopping for Fontina for a roast beef sandwich. Try to find a spreadable and creamy younger Fontina.
14. Provolone
Provolone isn't as hard as cheddar, and it's not as soft as creamy cheese such as Brie. Because it's pliable and smooth, provolone is the perfect cheese for grating or slicing.
Provolone is an aged filata cheese. This means that it's formed into long shapes, then stretched several times to give it the signature texture.
15. Gouda
Gouda is sometimes called "The King of Cheese" because it's so versatile and has such a rich flavor. Originally made in the Netherlands, gouda is now made worldwide.
One of the things we love about gouda is how well it melts. Gouda is a creamy, sweet yellow cheese that tastes equally delicious on a cold roast beef sandwich. The gouda aging process greatly affects the flavor. Younger gouda is milder than aged gouda.
FAQs about Cheese & Roast Beef
Below, we answer some of the most frequently asked questions about cheeses that pair best with roast beef.
What cheeses go best with roast beef?
Creamy cheeses that melt are perfect for serving with roast beef. Any of these cheeses is ideal.
Cheddar
Blue cheese
Gouda
Asiago
Gruyere
Fontina
American cheese
Mozzarella
Havarti
Swiss
Provolone
Pepper Jack
Brie
Does American cheese go with roast beef?
American cheese melts beautifully, so it's an excellent cheese to pair with roast beef. You can use traditional American cheese or white American cheese.
Does roast beef go with cheddar?
The classic roast beef and cheddar sandwich is hard to beat. For this reason, cheddar cheese is one of the best cheeses to serve with roast beef.
What goes well with roast beef sandwich?
Consider any of these cheeses for melty cheese on your roast beef sandwich.
American cheese
Cheddar
Muenster
Pepper Jack
Mozzarella
Provolone
Swiss
Fontina
Havarti
Brie