A bacon, lettuce, and tomato sandwich (BLT) is an American classic. And if you're looking for sides that go with a BLT, we've got you covered.
Most of the time, sandwiches are served with nothing but a pickle and some potato chips. However, there are lots of yummy side dishes that are perfect with a BLT or any other sandwich.
1. Italian Pasta Salad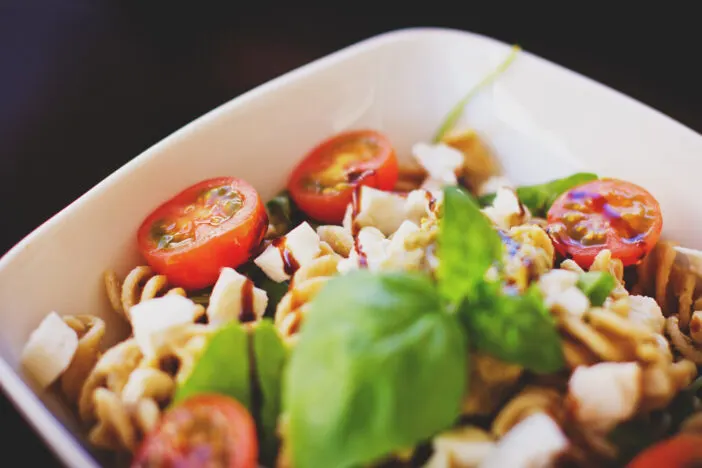 We love a creamy pasta salad, but this salad recipe is zesty instead of creamy (and it's delicious!). You can use any short-cut pasts, including farfalle, fusilli, or rotini.
This salad is loaded with fresh veggies, including red onion, red bell pepper, halved cherry tomatoes, pepperoncini, sun-dried tomatoes, and Kalamata olives. The fresh mozzarella cheese and parmesan cheese add lots of cheesy goodness.
2. Classic Coleslaw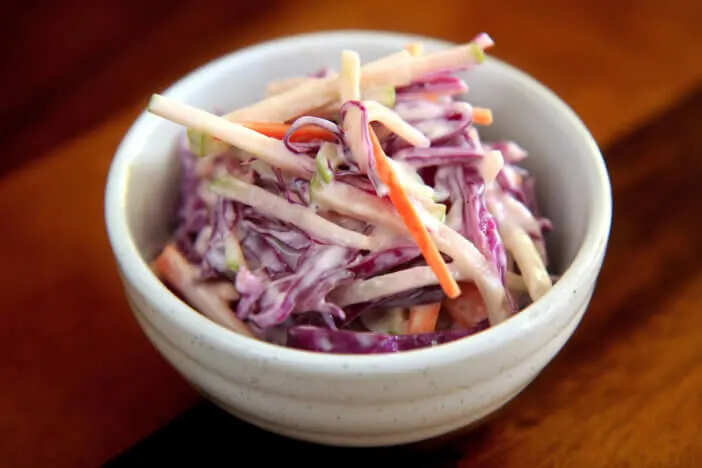 There's nothing prettier than a coleslaw made with lots of colorful veggies. However, sometimes it's nice to have a simple classic coleslaw, and this recipe is perfect.
This recipe calls for grated cabbage and carrots. For the homemade coleslaw dressing, you need fresh lemon juice, honey, white vinegar, and mayonnaise. The seasoning comes from dry ground mustard, sea salt, black pepper, and celery seed.
3. Fruit Salad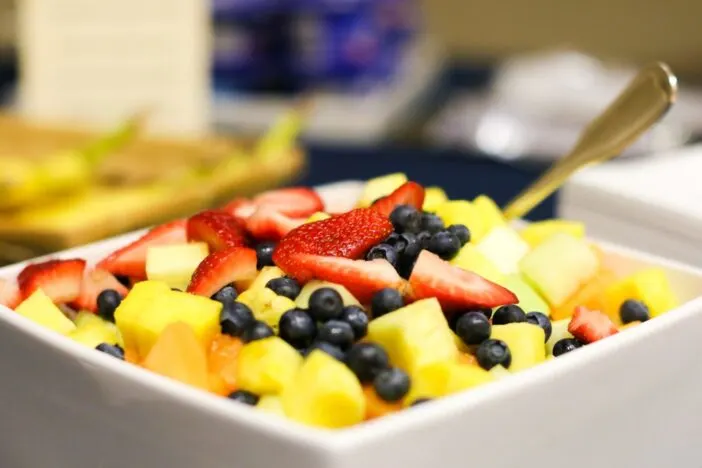 When you serve fruit salad with a BLT, you basically have a fully balanced meal. You've got veggies, a little protein from the bacon, whole grains from the bread, and greens.
With fruit salad, you can get creative and use fruits in season. Berries are perfect for a fruit salad, and you can also fill it up with classics such as orange slices and grapes.
4. Homemade Onion Rings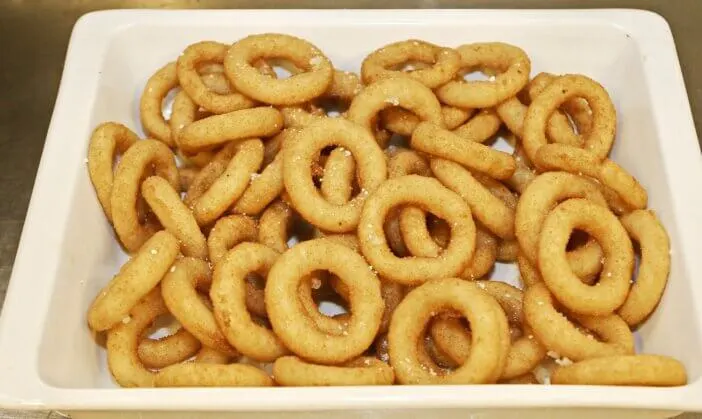 If you want a hot side dish for BLTs, you can always go with French fries or a baked potato. However, these onion rings take your simple sandwich lunch to a whole new level.
To make onion rings from scratch, you dredge the onion slices in baking powder, flour, paprika, and salt. Then, you dip the floured slices into the batter. Serve your onion rings with spicy ketchup.
5. Corn on the Cob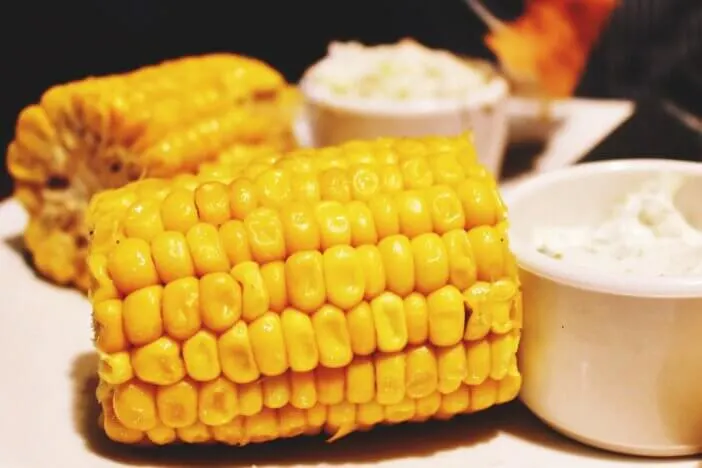 Corn on the cob is an excellent side dish for sandwiches, and there are so many ways you can prepare it. We love grilled corn on the cob, but you can also cook fresh corn whole in the microwave right in the husks.
Some home chefs swear by cooking corn in a boiling water bath with milk and butter. You can also cook corn in the slow cooker.
6. French Potato Salad
Any type of potato salad is a great side dish for a BLT, but why not make this elegant herb-filled French potato salad? For this recipe, we recommend using small potatoes. They can be red potatoes, gold potatoes, or a mixture of different types.
This French potato salad gets its flavor from red wine vinegar, grainy mustard, and Dijon mustard. For seasoning, use diced shallots, pickle juice, fresh dill, and black pepper.
7. Bacon Wrapped Jalapeno Peppers
How about a spicy side dish for your BLT sandwiches? These stuffed jalapenos will hit the spot. The filling is made with cream cheese and cheddar cheese.
A little bit of garlic powder, salt, and black pepper add just enough flavor. Feel free to also mix in some shredded chicken for even more protein. Then, wrap all of this goodness up in a piece of bacon. You can cook these jalapenos in the air fryer or the oven.
8. Fried Pickles
If you've never had fried pickles, you're missing out. These little pickle coins are great for serving with either a sandwich or a burger. The pickles are dipped into batter and fried in a skillet or the air fryer.
Serve your fried pickles with a dipping sauce such as chipotle ranch dressing, sriracha mayo, or plain ranch. Here's a bonus tip: You can use this same recipe to make fried jalapeno slices.
9. Air Fryer Sweet Potato Fries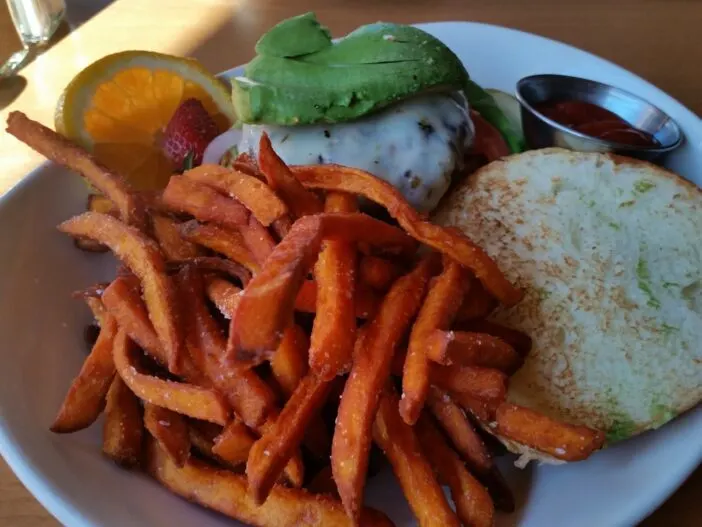 French fries are great with a sandwich, but if you're watching your carbs, these sweet potato fries are much healthier. Also, sweet potatoes have a nice sweet flavor that is perfect with a little bit of salt.
This recipe has instructions for making sweet potato fries in the air fryer, so they're super healthy. You can brush your sweet potato fries with olive oil or use an olive oil spray.
10. Baked Beans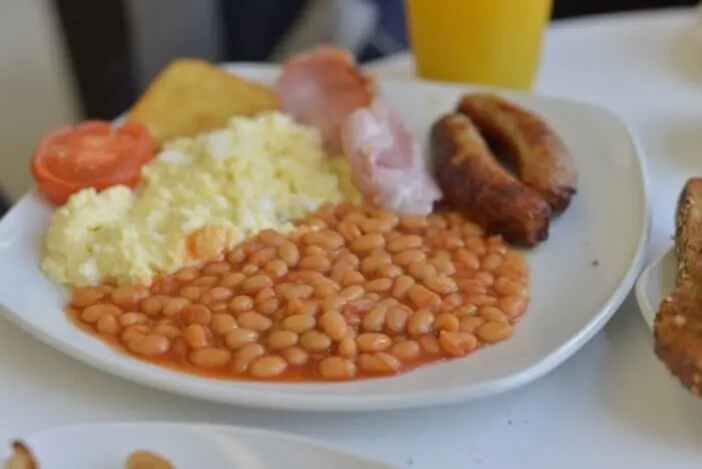 A BLT doesn't have a ton of protein. Yes, bacon has some protein, but bacon is more fat than protein. When you want to bring some protein into your sandwich meal, baked beans are the way to go.
There are some incredibly easy baked beans recipes out there, but this from-scratch recipe is amazing. You need four types of beans for this dish: navy beans, red kidney beans, pinto beans, and canned baked beans.
11. Mandarin Orange Salad with Greens and Avocado
A green salad is a great BLT side dish, but when you can race your lettuce greens with some mandarin oranges, you know it's going to be a delicious meal.
The citrus adds a wonderful zing to any salad. Other ingredients include dried cranberries and sliced almonds. You can also use pecans or walnuts. For the dressing, you need orange juice, orange zest, sugar, fresh lemon juice, and poppy seeds.
12. Potato Chips
Is there any BLT side dish more classic than simple potato chips? If you want to serve potato chips with your sandwich, consider making some from scratch. It's easier than you might think.
Making potato chips in the air fryer is a great way to save some calories. For these potato chips, you need just three ingredients: potatoes, olive oil, and kosher salt. You can also use other spices if you want, including black pepper, garlic powder, smoked paprika, or chili powder.
13. Tomato Soup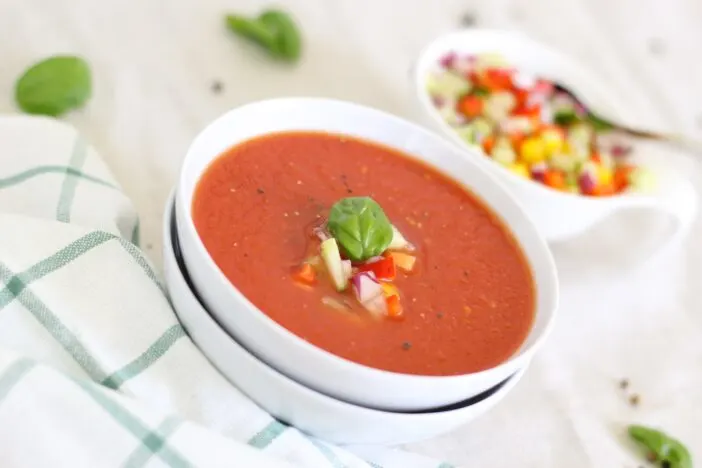 Soup and a sandwich is a full meal (and absolute comfort food). You can serve any type of soup with your BLT, but there's nothing better than creamy tomato soup.
Canned tomato soup will work, but you can also make tomato soup from scratch. This recipe calls for ripe tomatoes, garlic cloves, onion, bell pepper, heavy cream, parmesan cheese, fresh basil, and dried herbs.
14. Deviled Eggs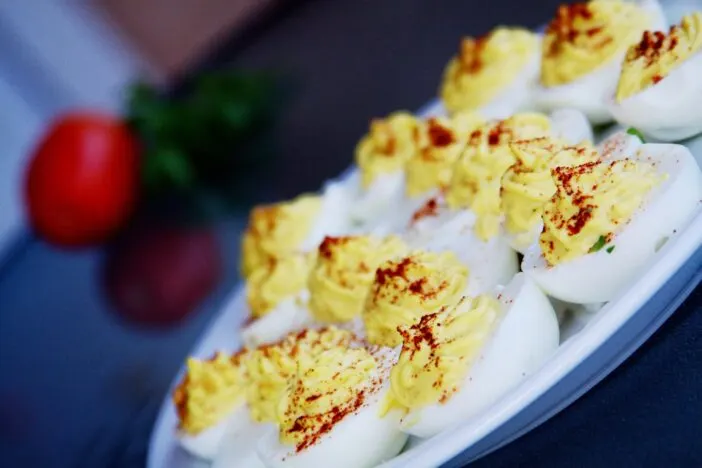 Who can resist deviled eggs? Stuffed deviled eggs are a great side dish to serve with any sandwich, and we love how you can customize the recipe.
For these deviled eggs, you need mayonnaise, Dijon mustard, and apple cider vinegar. The only seasoning you need for these deviled eggs is sea salt, smoked paprika, and black pepper. If you like, you can substitute the mayonnaise with mashed avocado.
FAQs Sides That Go With a BLT
Below, we answer some of the most frequently asked questions about BLT sides.
What greens can go with a BLT?
For a BLT, you can use virtually any type of leafy lettuce, including romaine lettuce, iceberg lettuce, and bib lettuce. Avoid strongly flavored greens such as spinach.
Should a BLT be served hot or cold?
A BLT can be served either hot or cold. However, the only hot ingredients should be the toast and the bacon. Tomatoes and lettuce don't hold up well under heat.