14+ Sides That Go With Hamburger Steak
Hamburger steak (also called Salisbury steak) is a beloved American tradition. You may be wondering about sides that go with hamburger steak. If so, we've got you covered with this comprehensive list of the best hamburger steak side dishes.
When serving a hamburger steak dinner, you can keep your side dishes super healthy and go with veggies. However, if you want a yummy starchy side, you can't go wrong with mashed potatoes and macaroni and cheese.
Let's dive in and learn how to make some of the best side dishes for hamburger steak.
Disclosure: As an Amazon Associate, this site earns from qualifying purchases. Thank you!
Quick Sidenote – check out our shop for a curated selection of the best meats, cuts, sausages, and more. Open our shop in a new tab and explore!
1. Twice-Baked Potatoes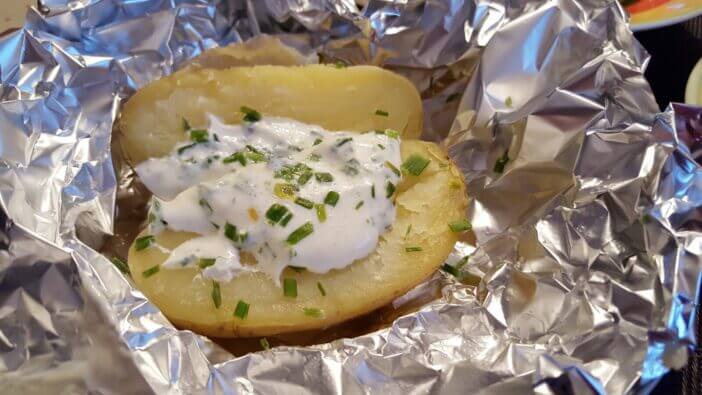 It's easy to make twice-baked potatoes, and you can prepare this delicious side dish in stages. The first part is baking your potatoes. Cook your potatoes in the slow cooker, Instant Pot, microwave oven, or oven.
Then, scoop out the insides and mix them with your choice of ingredients. Consider deviled ham, sour cream, cheddar cheese, green onions, and bacon.
2. Garlic Herbed Rice Pilaf
Rice pilaf is a wonderful dish that goes well with any meat dish, including Salisbury steak. The secret to rice pilaf is toasting the rice and herbs in a skillet with oil and butter for two minutes.
Herbs in this recipe include garlic salt, dried thyme, dried parsley, and dried rosemary.
3. Creamy Macaroni and Cheese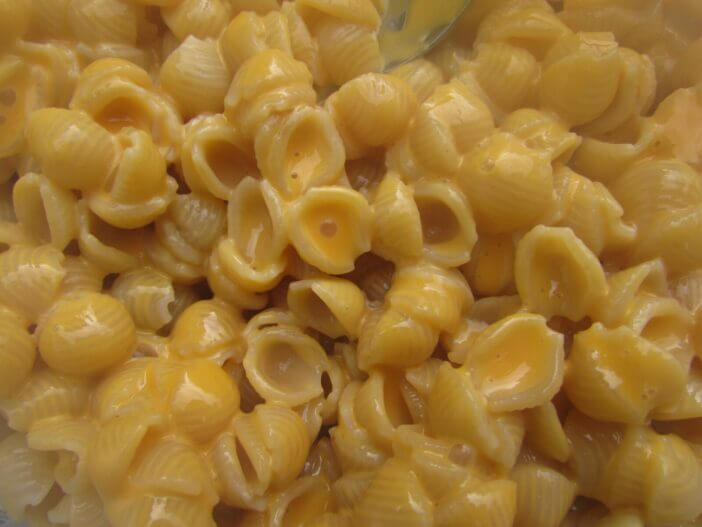 We love baked macaroni and cheese, but for a meal like hamburger steak, creamy mac 'n cheese is the way to go. For this recipe, you're going to pour a thick and creamy cheese mixture over cooked macaroni.
For this macaroni and cheese, you need three types of cheese: sharp aged cheddar, Monterey Jack, and romano cheese. Spices include ground mustard powder, a pinch of cayenne pepper, and garlic powder.
4. Roasted Cauliflower and Broccoli
We love potatoes and macaroni and cheese. However, if you're watching calories closely, you can always opt for a healthy roasted veggie side dish.
Roasted cauliflower and broccoli is perfect as a side dish for hamburger steak. For this recipe, you need olive oil, minced garlic, sea salt, and black pepper. When the roasted veggies are done, sprinkle them with parmesan cheese.
5. Buttered Noodles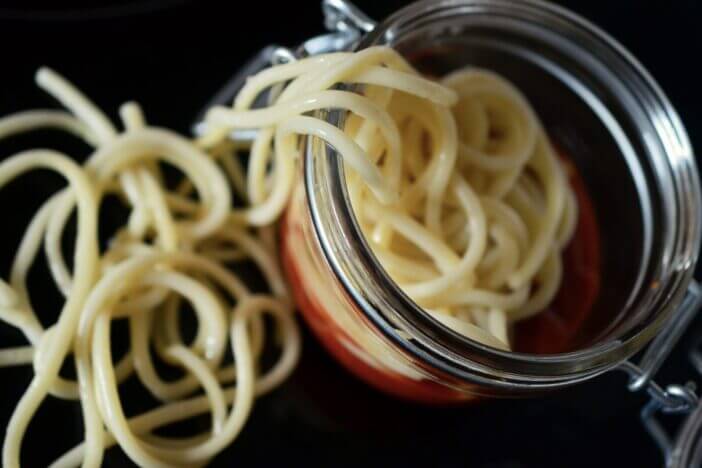 Potatoes are an excellent starchy side for hamburger steak, but you can also go with buttered noodles to take your dinner to the next level.
Buttered noodles are ridiculously easy to make, and they have just four ingredients: egg noodles, butter, black pepper, and sea salt. Feel free to spoon some of that delicious mushroom gravy over your noodles.
6. Creamy Mushroom Gravy
If you're serving hamburger steak, don't forget the creamy mushroom gravy. This recipe isn't your generic brown gravy. Rather, this mushroom gravy contains delicious ingredients such as white wine, heavy cream, and chicken broth.
The seasonings are what make this gravy so special. Use fresh thyme, minced garlic, onion, and black pepper. Any type of mushroom works well with this gravy recipe.
7. Southern Squash Casserole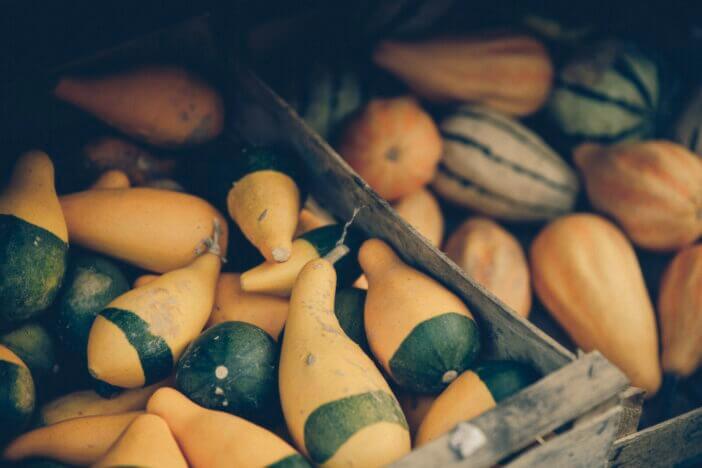 Squash casserole is pure comfort food, and we can't get enough of it. If you're lucky enough to have a garden, you'll have plenty of summer squash, including yellow crookneck squash and zucchini.
For this casserole, you need bell pepper, butter, black pepper, grated cheddar cheese, and sour cream. The secret to the sauce is mayonnaise, and crushed Ritz crackers provide the crunchy topping.
8. Sauteed Garlic Butter Mushrooms
Salisbury steak and sauteed mushrooms were born for each other, and adding some mushrooms to your hamburger steak meal is a great way to add tons of flavor and nutrition.
Best of all, you can use small whole mushrooms or sliced mushrooms to make this amazing hamburger steak side dish. All you need is butter, mushrooms, minced garlic, garlic powder, sea salt, black pepper, and chopped fresh or dried thyme.
9. Maple Glazed Carrots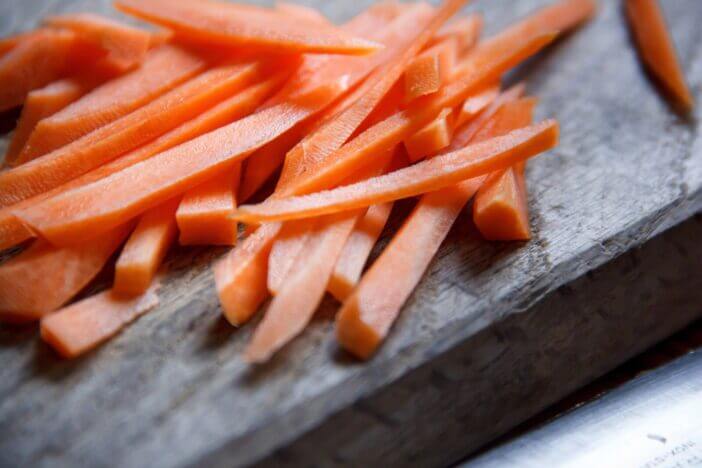 If you love honey-glazed carrots, try something different with this recipe for maple-glazed carrots. The secret to getting this side dish perfect is to use pure maple syrup with no artificial ingredients.
The dark brown sugar adds a whole new layer of flavor to these carrots, and the salt gives you a nice contrast.
10. Sauteed Green Beans
Nothing beats a hamburger steak meal with mashed potatoes and green beans. For something extra special, try these sauteed green beans.
Consider using Dijon mustard to make these green beans. Also, you can saute them in either butter or olive oil.
11. Sunday Dinner Mashed Potatoes
Mashed potatoes are perfect for serving with hamburger steak, and you can use the gravy from the steak to drizzle over your potatoes. You can cook your potatoes in the Instant Pot, slow cooker, or on the stovetop.
What's the secret to the best mashed potatoes? It's all in the technique. For fluffy mashed potatoes, rinse the potatoes after you peel them and cut them up.
12. Air Fryer Baked Potatoes
You definitely want a starchy side dish to go with hamburger steak, and there's nothing easier than a baked potato. Because of innovative technology, you don't have to bake your potatoes in the oven or microwave. Instead, try using your air fryer.
To cook air fryer baked potatoes, poke the potatoes with a fork, rub them with olive oil, and sprinkle them with kosher salt. Then, cook in the air fryer for a total of 45 minutes.
13. Homemade Dinner Rolls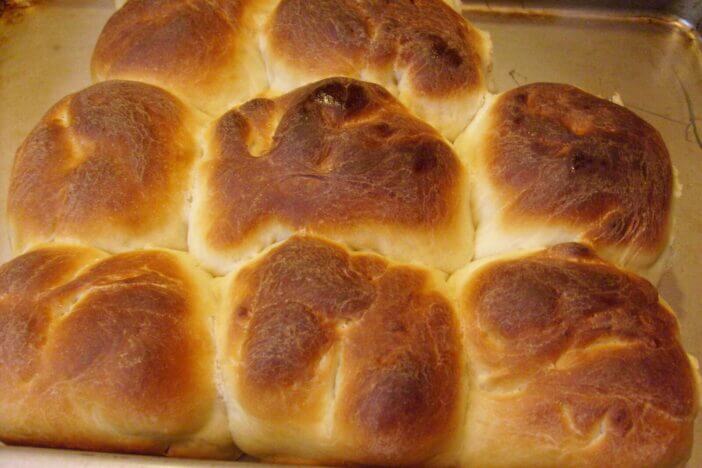 One thing you need to be sure to include in your hamburger steak dinner is some good bread to sop up that gravy. You can buy frozen dinner rolls and bake them in your oven for a homemade vibe.
Do you want to try making homemade rolls from scratch? It's easier than you think.
14. Texas Toast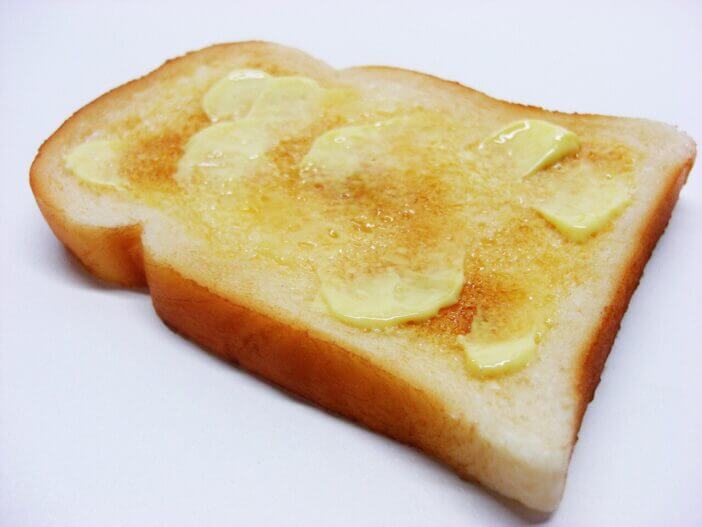 Texas toast is perfect for serving with any meat main dish with lots of gravy. Once you eat your hamburger steak, you can use the toast for the gravy.
Frozen Texas toast is nearly as delicious as homemade versions, and it's nice to keep a box in the freezer. If you want to make it from scratch, be sure you buy thick-sliced bread.
FAQs about Sides for Hamburger Steak
Below, we answer some of the most commonly asked questions about sides that go with hamburger steak.
What should I serve with hamburger steak?
A good rule of thumb for planning your hamburger steak dinner is to include at least three side dishes: a veggie, a starch dish, and bread. Here is an example of some great side dishes for hamburger steak.
Green beans
Mashed potatoes
Homemade rolls
What are good side dishes for Salisbury steak?
Most vegetables pair well with Salisbury steak, and having a starch side dish such as potatoes or pasta is also ideal.
Why is it called hamburger steak?
Hamburger steak is made from ground meat, usually ground beef (hamburger meat). For this reason, Salisbury steak is often called hamburger steak. Typically, hamburger steak is shaped like a hamburger patty, and this adds to the name.
What sides go with hamburger gravy?
If you have hamburger gravy, you can serve it over mashed potatoes, pasta, biscuits, or toast.