Discover the Best Ways to Enjoy Brie in Your Meals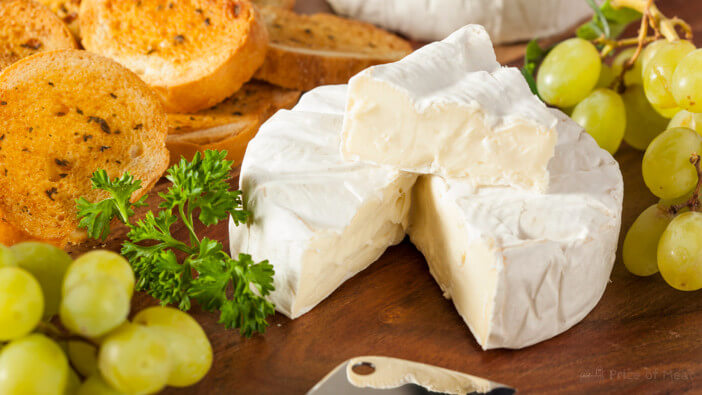 If you've only had creamy Brie cheese as a dip for crusty bread, you're missing out on some delicious meals. Are you wondering how to eat Brie? The answer is every chance (and in every way) you can!
While authentic Brie is found only in France, you can buy stabilized versions at most supermarkets. The name "Brie" comes specifically from the region of France where this delectable cheese originated.
Legend has it that none other than the French Emperor Charlemagne himself fell in love with Brie when he tasted it when visiting a monastery. In the modern age, we can all enjoy Brie (not just royalty). Let's dive in and learn all the delicious ways you can enjoy Brie in meals.
Disclosure: As an Amazon Associate, this site earns from qualifying purchases. Thank you!
Quick Sidenote – check out our shop for a curated selection of the best meats, cuts, sausages, and more. Open our shop in a new tab and explore!
1. Brussels Sprouts Gratin with Bacon and Brie
When we were growing up, we didn't exactly look forward to Brussels' sprouts. A lot of that had to do with the technique used to prepare them. These days, chefs and home cooks are doing amazing things with this humble little cabbage-like vegetable.
For this au gratin casserole, you need diced crispy bacon, heavy cream, and ground brioche. Butter and parmesan cheese will win you rave reviews with this dish.
2. Caramelized Onion, Brie, and Arugula Pizza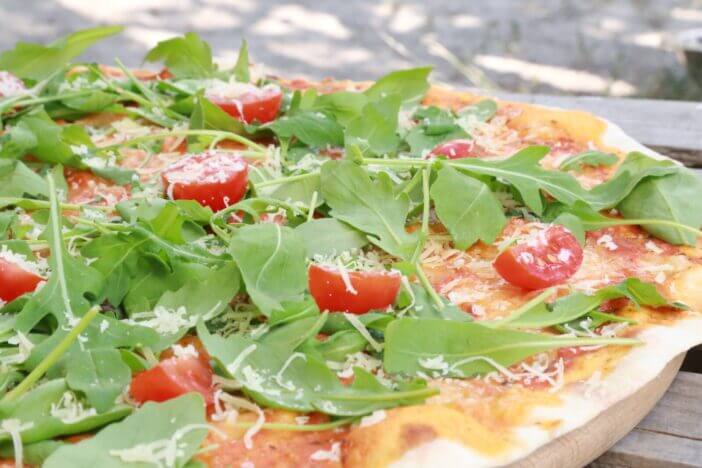 Pizza night never has to be take-out again once you learn how to make homemade pizza. And you can have gourmet pizza just as quickly as pepperoni pizza, too.
For this pizza, you can use either a homemade or store-bought crust. Because it's made with mushrooms, caramelized onions, and baby arugula, this pizza is as nutritious as it is delicious.
3. Brie and Tomato Tart
When you want an elegant brunch or dinner, going with a cheese and vegetable tart is perfect. This tart is made with store-bought puff pastry, so it's super easy.
If you're lucky enough to have garden-ripened heirloom tomatoes, you're way ahead of the game. Dijon mustard adds a delightful kick, and capers give this dish a wonderful Mediterranean vibe.
4. Macaroni with Crab Meat and Brie
For a decadent dinner, this recipe for macaroni with lump crab meat (even if it's store bought crab) and Brie can be your new go-to. The creamy Brie and flaky crab meat are amazing, but when you add a crispy breadcrumb crust, it's over-the-top yum.
To make this a more nutritious meal, consider whole wheat macaroni.
5. One-Pot Pumpkin Pasta with Toasted Walnuts and Brie
Basically, pumpkin is a type of squash. But pumpkin isn't limited to pumpkin pie. This nutritionally-dense veggie is perfect for serving as a fall entree.
Be sure you buy pumpkin puree and not pumpkin pie filling. You can use whole wheat linguine to make this meal even more substantial. Other ingredients include white wine, garlic, butter, baby spinach, and walnuts.
6. Ham and Brie Lasagna
Who doesn't love a traditional lasagna that's layered with ground beef, mozzarella cheese, and tomato sauce? Well, there's nothing wrong with changing things up sometimes, and this utterly unique lasagna checks off all the boxes.
Best of all, you can make this one-dish meal with oven-ready lasagna. The ham adds a perfect salty flavor, and a teaspoon of lemon zest gives this dish the perfect zing. The secret ingredient in this recipe is nutmeg.
7. Cauliflower Pasta Bake with Fontina and Brie
Sometimes it's nice to prepare a casserole in advance for cooking when you get home in the evening. However, with this elegant casserole, you don't have a boring old dinner.
This cauliflower and pasta bake is made with three types of cheese: Brie, Fontina, and Pecorino. Because it's loaded with cauliflower, this casserole is a wonderful one-dish vegetarian meal. The surprise ingredient is nutmeg.
8. Baked Brie en Croûte with Dried Cherries, Honey, Pecans, and Rosemary
You can make a melty baked Brie or send it to the next level with this recipe. This baked Brie starts with store-bought puff pastry dough, and with all of the ingredients, it's a meal by itself.
Ingredients include honey, dried cherries, chopped pecans, and fresh rosemary.
9. Brie Quesadilla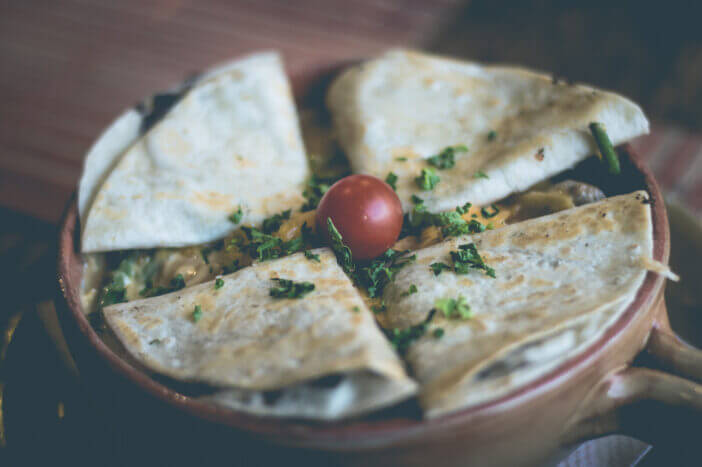 You can call this fusion cuisine if you like because it combines the best of France and Mexico. Best of all, these quesadillas are as easy to make as any other type of quesadilla.
The explosion of flavors in this dish comes from the combination of butter, green onions, and grapes.
10. Brie and Apple Stuffed Chicken
Who doesn't love a simple skillet chicken recipe? When you throw in the tartness of Granny Smith apples and creamy Brie, you know you're onto something.
This recipe is made with chicken breasts cut in the butterfly style, so they are opened. Then, you stuff the chicken breasts with apple slices, handfuls of arugula or spinach, and Brie slices.
11. Chicken Cordon Blue with Prosciutto and Brie
Traditionally, Chicken Cordon Blue is made with Swiss cheese and ham. However, this recipe levels up a classic with prosciutto and Brie.
We recommend using Panko breadcrumbs for the crust. Other ingredients include butter and dried basil.
12. Grilled Peanut Butter and Jelly Brie Sandwich
Kids of all ages will be begging for more of these decadent sandwiches. They're made with creamy peanut butter, jam, and Brie cheese.
This recipe is a whole different level of goodness for a grilled cheese sandwich. You can make these sandwiches with wheat bread or gluten-free bread.
13. Spinach and Blue Brie Macaroni and Cheese
When the kiddos (or adults) in your life ask you for macaroni and cheese, surprise them with this creation. While this is a long way from the famous blue box mac 'n cheese, there is no doubt that it will be gobbled up.
You can use whole wheat macaroni for more nutrition. Ingredients include blue cheese, Brie, baby spinach, butter, and parmesan cheese.
FAQs about Using Brie for Meals
Below, we answer some of the most frequently asked questions about how to eat brie in a delicious meal.
How do you properly eat Brie cheese?
If you want to eat Brie as the French do, the secret is to savor every single bite. To enjoy Brie in the classic French tradition, follow these steps.
Remove the Brie from the refrigerator approximately one hour before you're planning to serve it. The key is that the Brie needs to be at room temperature.
Place the Brie wedge or wheel onto a tray with a spreading knife and your choice of accompaniments. Small bites of bread are a must. It's great on a charcuterie board.
Slice one or two wedges in advance so your guests know the correct serving size.
Don't forget the rind! Some Brie enthusiasts say it's a close second behind the cheese in flavor.
Do you eat Brie hot or cold?
Brie shouldn't be eaten cold. For optimal flavor and texture, set Brie out at room temperature about an hour before you plan to eat it. If you cook baked Brie, it should be served warm.
Do you eat the rind of Brie?
Absolutely, you should eat the rind of Brie. In fact, many people consider it to be gauche or tacky (and certainly wasteful) to just scrape out the creamy cheese.