Top 13 Meatloaf Side Dishes to Complement Your Meal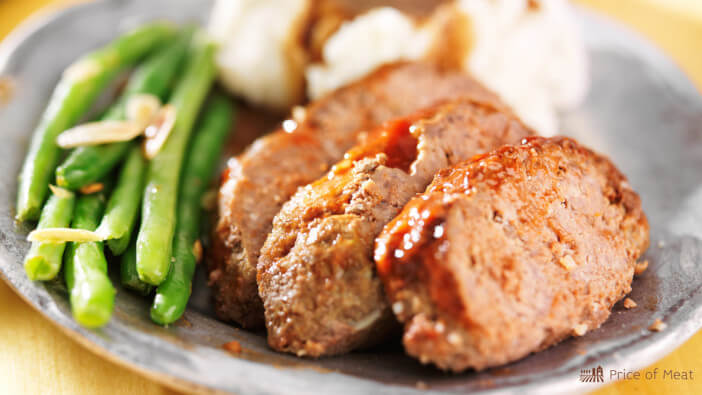 Meatloaf is beloved American comfort food, but what are the best side dishes for meatloaf? Meatloaf gives that amazing combination of spicy and sweet seasonings and savory ground meat.
Whether you cook your meatloaf with ground beef, ground veal, ground bison, or ground turkey, having the right meatloaf side dishes can make your meal even more special.
When it comes to meatloaf side dishes, you can keep it simple with instant mashed potatoes or go all out with something such as homemade rolls.
Are you ready for some delectable meatloaf side dishes? Try some of the ones on this list.
Quick Sidenote – check out our shop for a curated selection of the best meats, cuts, sausages, and more. Open our shop in a new tab and explore!
Disclosure: As an Amazon Associate, this site earns from qualifying purchases. Thank you!
1. Macaroni and Cheese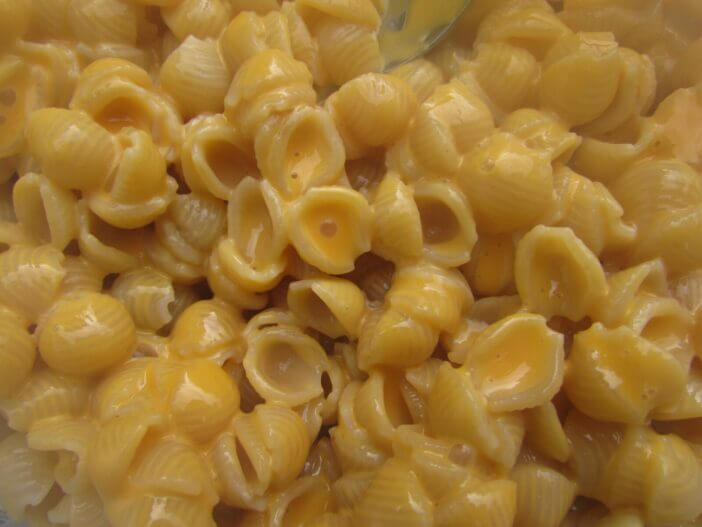 Nothing says home-cooked like homemade macaroni and cheese. We all love the mac 'n cheese that comes in the little blue box, but it's not much more difficult to make this delicious classic American food from scratch.
For this recipe, you can use regular macaroni and whole wheat macaroni. The secret to perfect mac 'n cheese is to shred the cheese yourself.
2. Homemade Dinner Rolls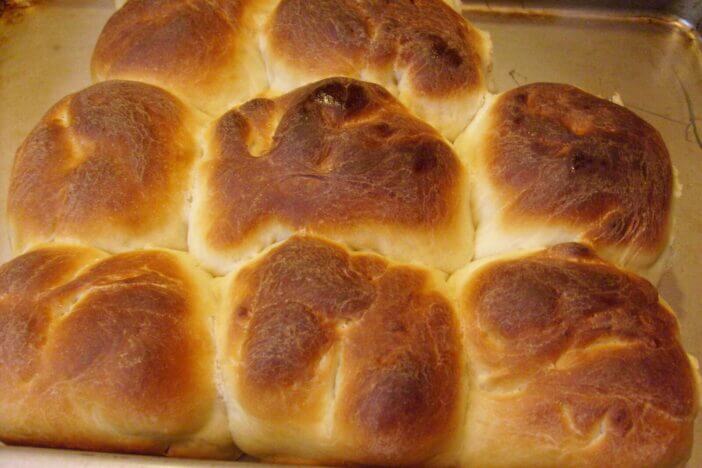 There's something so special about homemade dinner rolls. When you pull those yeast rolls from the oven and brush them with melted butter, it's pure joy.
While you can bake homemade dinner rolls from scratch, you can also use store-bought dinner rolls. They come in packages in the bread section of the supermarket. Also, the frozen dinner rolls are delicious as well.
3. Mashed Potatoes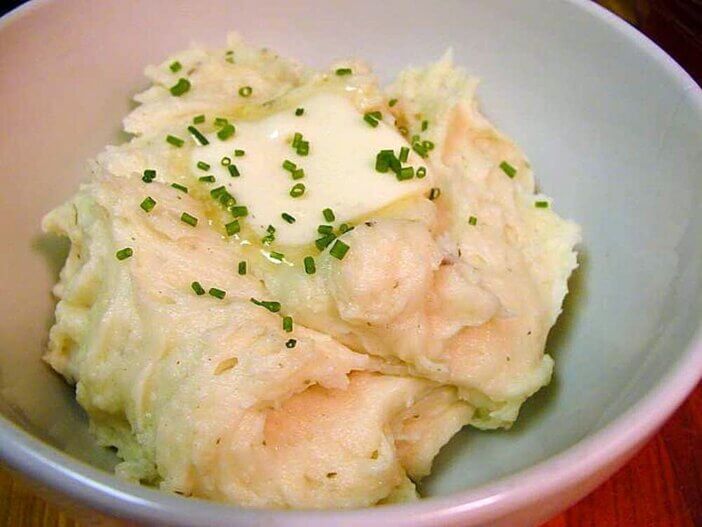 Mashed potatoes are the perfect side dish for meatloaf. If you use instant mashed potatoes, dress them up a bit by using real butter, heavy cream, and herbs.
Homemade mashed potatoes are easy to make, and you can even make them in the slow cooker or Instant Pot. The secret to this mashed potatoes recipe is the cream cheese and minced garlic.
4. Rice Pilaf
Basmati rice or brown rice is the perfect meatloaf side dish. However, if you want an extra-special rice dish, consider this easy rice pilaf recipe.
The secret to perfect rice pilaf is sauteeing the rice in olive oil before you cook it. The second most important thing is the spices and seasonings you use. This recipe calls for chicken stock, garlic powder, coriander, onion powder, and paprika.
5. Cheesy Garlic Bread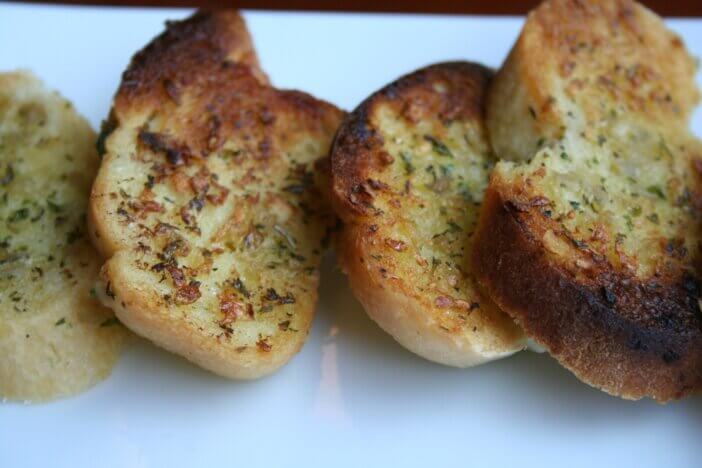 There's a case to be made that garlic bread is a great side dish for nearly any meal. However, with meatloaf, it's double the pleasure when you make cheesy garlic bread.
To make this garlic bread even better, roast your garlic before spreading it on the bread. In addition to fresh garlic cloves, you're going to use garlic powder, so this bread is full of garlic goodness. This recipe calls for both parmesan cheese and mozzarella cheese.
6. Crispy Sweet Potato Fries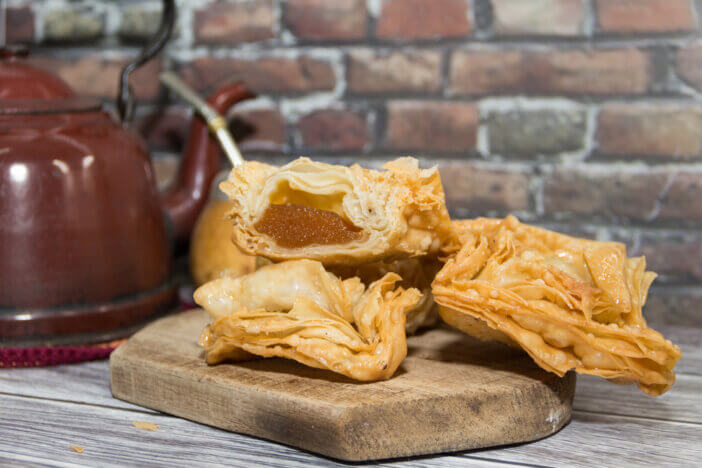 If you want a potato side dish but want to reduce carbs, reach for some sweet potatoes. You can make baked sweet potatoes in the oven, air fryer, slow cooker, or Instant Pot.
We are in love with sweet potato fries. They're super easy to make in either the oven or an air fryer. The only seasoning you need for these sweet potato fries are garlic powder, sea salt, and black pepper. You can add a pinch of cayenne pepper for a spicy kick.
7. Roasted Potato Wedges
When it comes to an upgraded potato side dish, you can't go wrong with roasted potato wedges. They're similar to French fries but a lot more elegant.
You can season roasted potato wedges with a number of different ingredients, or you can keep it simple with just garlic powder, sea salt, and black pepper.
Consider using Yukon gold potatoes for these roasted potato wedges. Add some seasoned salt or a dash of cayenne pepper for a spicy twist.
8. Sauteed Mushrooms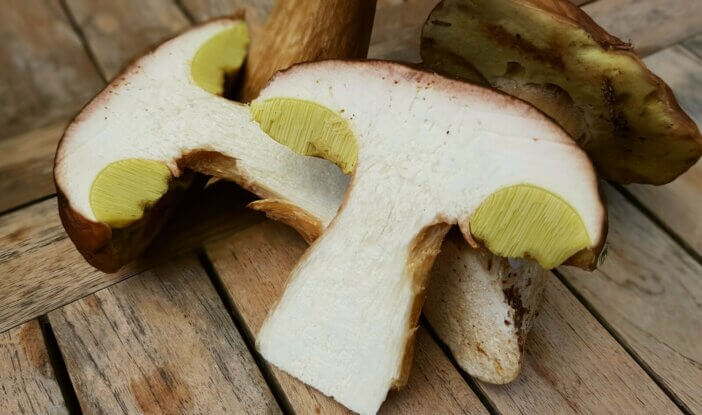 Mushrooms are a great addition to a meatloaf dinner, especially if you're serving meatloaf with a gravy topping instead of a tomato-based topping. Mushrooms are delicious when sauteed in butter, but you can easily use olive oil for this recipe.
Be sure to add some herbs, such as oregano or thyme. The fresh lemon juice adds a wonderful zing. You can make burgundy mushrooms by adding a bit of burgundy wine to this recipe at the end of the cooking time.
9. Creamed Spinach
Have you ever had creamed spinach from Boston Market? If so, you know that it's the perfect side dish for roasted meats and meatloaf. Best of all, it's super easy to make creamed spinach.
For creamed spinach, you need chopped shallots, heavy cream, garlic cloves, black pepper, sea salt, and shredded Parmigiano-Reggiano cheese. However, the secret to perfect creamed spinach is a pinch of ground nutmeg. You can use either fresh spinach or frozen spinach.
10. Corn Pudding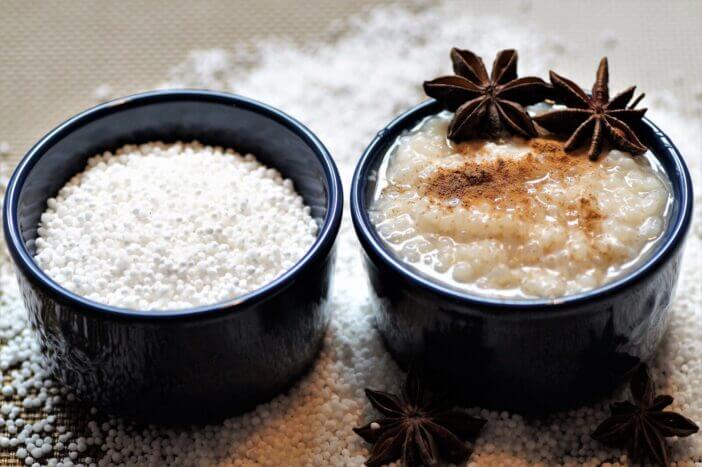 For a savory side dish, corn pudding is wonderfully comforting food. Equally important, southern-style corn pudding is incredibly easy to make because you start with Jiffy Corn Muffin Mix.
For this recipe, you need both creamed-style corn and whole kernel corn. Sour cream is what brings this dish together, and an egg makes it bind together perfectly.
11. Honey Glazed Carrots
Do you want to add some color to your meatloaf dinner? You can count on carrots to bring loads of color, flavor, and nutrients.
These honey-glazed carrots are so yummy, that they're almost like a dessert. You can use thin baby carrots or thin full-sized carrots to make this recipe. However, carrot coins (slices) work just as well.
12. Roasted Vegetables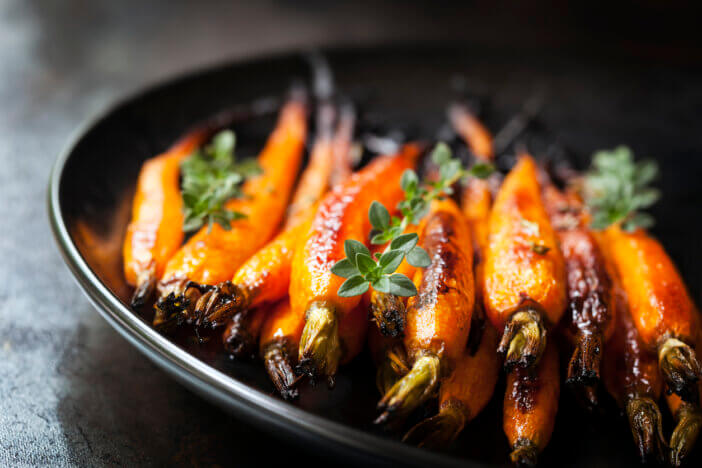 Roasted veggies are a delicious and easy way to get some healthy vegetables into your family's dinner. You can roast any type of veggies, including quick-cooking vegetables such as asparagus and squash.
This recipe is for roasted root veggies, including red onion, parsnips, and potatoes. Feel free to toss in some carrots, too.
13. Baked Potato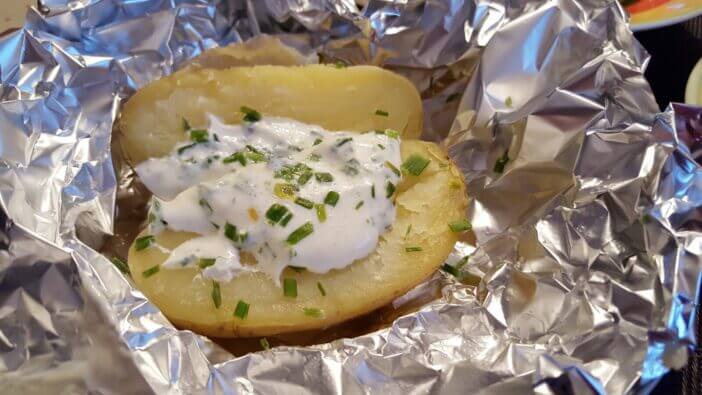 A baked potato is a great side dish for any meat meal, including a meatloaf dinner. Our favorite way to make baked potatoes is to brush them with olive oil and coat them with sea salt. The salt draws out the moisture, resulting in a fluffy baked potato.
You can also make baked potatoes in your air fryer, instant Pot, microwave oven, or slow cooker.
FAQs about the Best Side Dishes for Meatloaf
Below, we answer some of the most frequently asked questions about cooking meatloaf.
What is a good side with meatloaf?
When serving meatloaf, it's nice to have a balance of a starchy side dish and healthy vegetables. Along with macaroni and cheese and mashed potatoes, try any of these veggies sides.
Honey glazed carrots
Roasted asparagus
Air fryer Brussels sprouts
Green beans
Steamed broccoli
How do you keep meatloaf from drying out?
One problem with meatloaf is that it's easy to overcook it. When this happens, your meatloaf can end up being too dry. Follow these tips to keep your meatloaf from drying out.
Avoid overmixing your meatloaf.
Use ground meat with a slightly higher fat content. Ground meat for meatloaf should be about 15% fat.
If you make meatloaf with leaner meat, mix in some ground veal or pork to get moister meatloaf.
Stir in some sauteed vegetables such as celery, onion, and carrots.
Should you cover meatloaf when you bake it?
For best results, cover your meatloaf with aluminum foil while it's cooking. This will keep your meatloaf nice and moist. Then, remove the foil for the last 15 minutes of cooking so that the meatloaf will get slightly crispy.
What temperature do you bake meatloaf?
Most meatloaf recipes should be cooked at about 350°F.