19+ Amazing Sides To Serve With Hot Sausage Sandwiches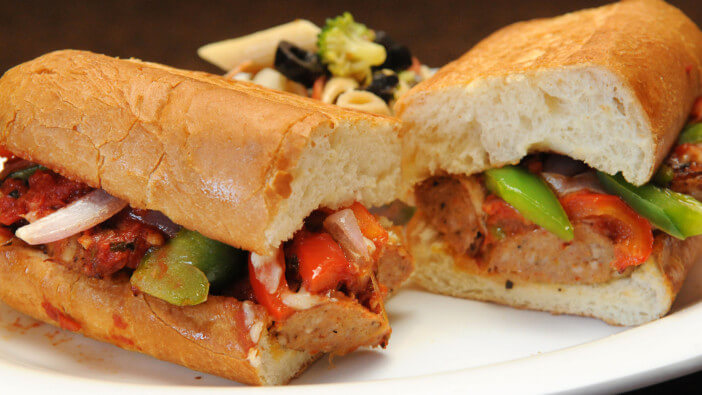 Are you wondering what sides to serve with hot sausage sandwiches? We've got you covered.
For summertime grilling, it's fun to cook some hot sausages on the grill. Enjoying sausage is a great way to escape from the typical grilled foods such as burgers and steaks. Also, you can enjoy your grilled sausages the next day with delicious hot sausage sandwiches.
We've found the best side dishes for hot sausage sandwiches. Let's dive in.
Disclosure: As an Amazon Associate, this site earns from qualifying purchases. Thank you!
Quick Sidenote – check out our shop for a curated selection of the best meats, cuts, sausages, and more. Open our shop in a new tab and explore!
1. Sautéed Onions and Peppers
Sauteed onions and peppers were made to go with sausages, and these veggies perfectly complement hot Italian sausage sandwiches. You can garnish your sandwich with sauteed veggies or serve the peppers and onions as a side dish.
We recommend using lots of different colors to make these onions and peppers even more special. Consider red onions, along with yellow or white onions. Also, consider buying a pepper in every color.
2. Baked Beans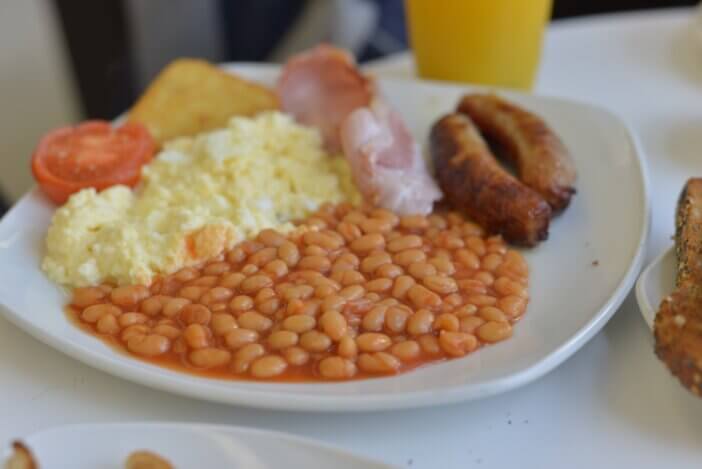 Baked beans are a great addition to many meals, and this recipe gives you the perfect balance of smoky and sweet flavors. What really makes these baked beans stand out is the crispy bacon.
You can use dried navy beans for this recipe, but it's just as easy to start with canned, store-bought baked beans. You'll save lots of time, and the taste will be just like homemade.
3. Homemade Potato Salad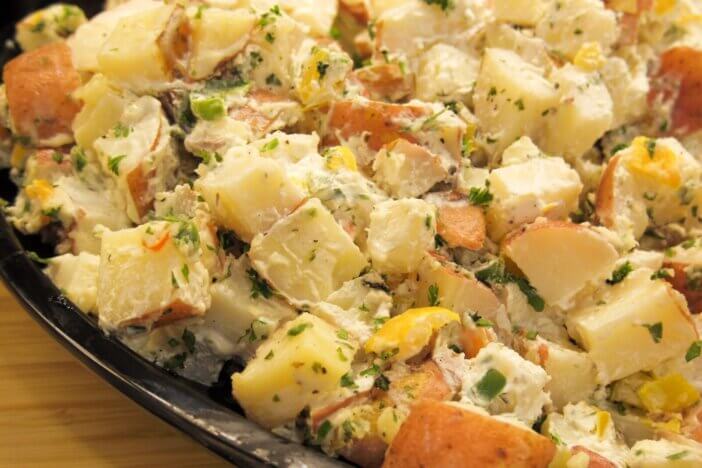 Cold salads are always perfect for serving with simple lunch or dinner recipes such as hot Italian sausage sandwiches. With this recipe, you get the best of both worlds with both mayonnaise and mustard.
If you want this potato salad to be vegetarian, you can use olive oil mayo. If you're following a vegan diet, simply omit the eggs. Seasoning is simple. All you need are chopped pickles, sea salt, and black pepper.
4. Slow Cooker Macaroni and Cheese
Nothing beats creamy macaroni and cheese if you want a hot side dish. To avoid heating up your house in the summer, you can use this mac 'n cheese recipe that's made in the slow cooker.
This macaroni and cheese is super creamy because you use American cheese and cream cheese in addition to cheddar cheese. More creamy goodness comes from whole milk and evaporated milk.
5. Mashed Potatoes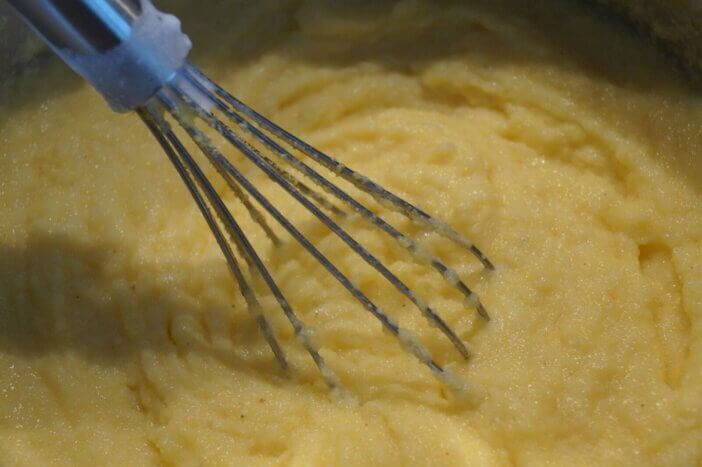 For a hot side dish with hot Italian sausage sandwiches, you can always make mashed potatoes. If you use instant mashed potatoes, it's super easy. You can make your instant potatoes more robust by adding seasonings and using milk and butter.
You can also easily make homemade mashed potatoes. The most time-consuming part is peeling the potatoes because you can cook the potatoes in the Instant Pot or slow cooker.
6. Parmesan Cheese and Garlic Baked Potato Wedges
French fries are great with any type of hot sandwich, but these parmesan and garlic baked potato wedges take your potato game to a whole new level. You don't even have to peel the potatoes first, and the skins are super nutritious.
All you need for these potatoes are russet potatoes, olive oil, sea salt, garlic powder, and Italian seasoning.
7. Roasted Sweet Potato Wedges
Sometimes you want a potato dish but would like to add something with fewer carbs to your meal. When that's the case, try these easy sweet potato wedges.
These sweet potato wedges are baked in the oven, but you can also make them in the air fryer. For this recipe, you need sweet potatoes, olive oil, garlic powder, smoked paprika, salt, black pepper, and onion powder. Serve with butter if you like.
8. Grilled Vegetables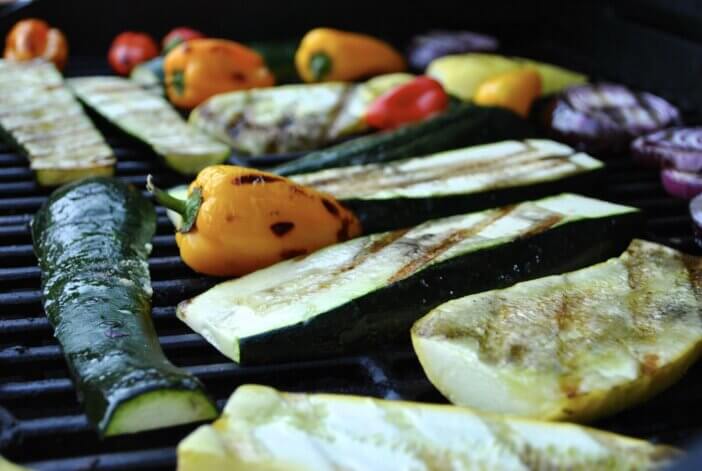 Are you firing up the grill to cook your sausages for your sandwiches? Why not use the grill for cooking some grilled vegetables, too? These veggies are put on skewers so that you can turn them to get them nice and done on all sides.
Some veggies to consider for your grilled skewers are yellow squash, zucchini, cherry tomatoes, short ears of corn, red onion slices, mushrooms, and bell pepper.
9. Creamed Spinach
Creamed spinach feels like a decadent and indulgent side dish, but it's surprisingly easy to make. You may have had creamed spinach at restaurants such as Boston Market or Morton's Steakhouse. Well, now you can make your own creamed spinach at home.
For this recipe, you need butter, onion, garlic, salt, black pepper, and nutmeg. The creaminess comes from mozzarella cheese, half and half, cream cheese, and parmesan cheese.
10. Creamy Coleslaw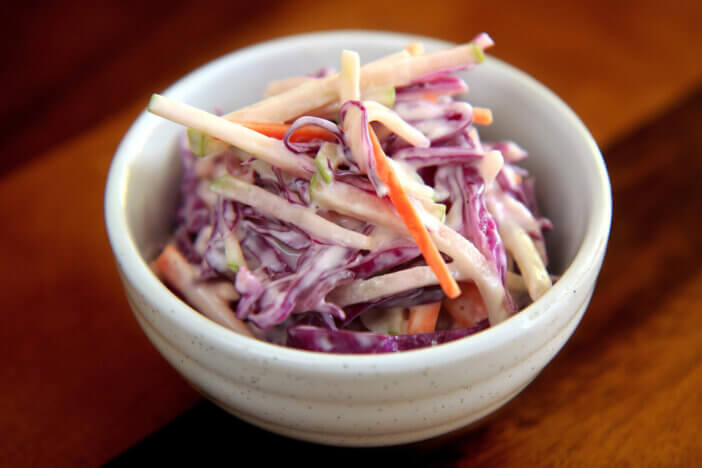 We love creamy coleslaw, but we like for it to stay crunchy. There's nothing worse than runny, soupy coleslaw.
The secret to keeping your coleslaw crunchy is not to use too much dressing. Also, using mayonnaise instead of ranch dressing allows the ingredients to bind together better.
You can buy a store-bought coleslaw dressing, but you'll get better results using this easy homemade version. Use cider vinegar, sugar, mayo, green onions, and seasonings.
11. Baked Sweet Potato
A baked sweet potato is always a winning side dish, and there are so many great ways to bake them these days. You can use your oven, which is the traditional way to make baked sweet potatoes. However, you can also cook sweet potatoes in the microwave oven, Instant Pot, or even a good air fryer.
The ingredients list for baked sweet potatoes is very short. All you need are sweet potatoes, butter, salt, and black pepper.
12. Chopped Caprese Salad
A Caprese salad is an elegant cold salad that's made with tomatoes, fresh whole milk mozzarella cheese, basil leaves, honey, and balsamic vinegar. This recipe is for a chopped version of the classic Caprese salad.
For this Caprese salad, you can use any type of tomatoes, including cherry tomatoes that you cut in half. You can use substitutions for honey and balsamic vinegar.
13. Herbed French Fries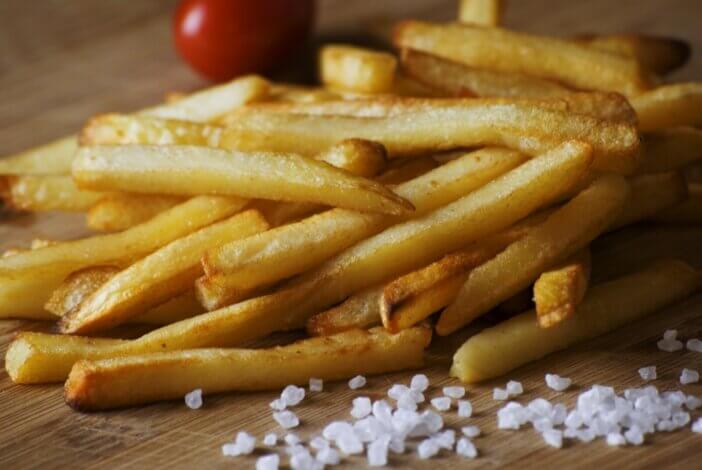 The air fryer has changed how we cook "fried" food like French fries. For years, people have been using the oven to get a healthier version of French fries, but the texture just isn't the same as frying them in oil.
Now, thanks to the air fryer, we can get healthy French fries that are very similar to those fried in hot oil. For these French fries, use fresh basil, fresh cilantro, fresh oregano, and fresh parsley.
14. Corn on the Cob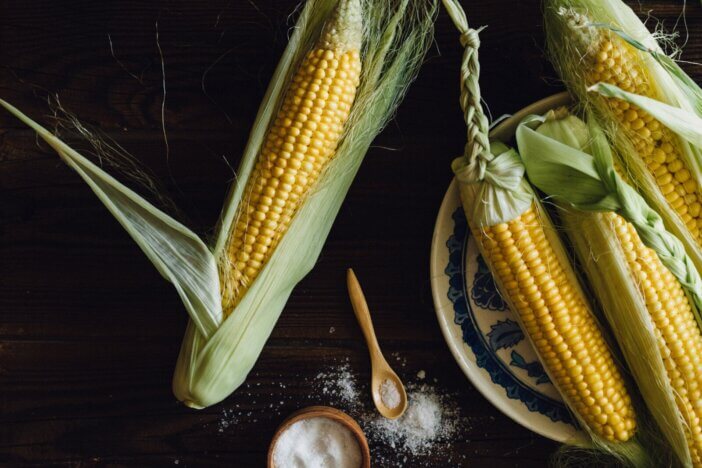 Corn on the cob just screams summer, and it's the perfect side dish for hot sandwiches (and corn dogs!). One of the most popular ways to cook corn on the cob is in a pot with milk and butter. However, this recipe is slightly different.
The corn goes into a pot of boiling water, but you stir in fresh lemon juice and sugar. Once the water is boiling, put your corn in the pot and turn the heat off. The corn sits for 10 minutes.
15. Caesar Salad
A fresh green salad is always great with summer recipes or as an easy side dish for any meal. To take your salad game up a notch, serve a Caesar salad. If you buy a store-bought Caesar salad dressing, it's super easy to make this elegant salad.
However, it's not that difficult to make homemade Caesar salad dressing. You need anchovies, Worcestershire sauce, Dijon mustard, and some other ingredients.
16. Homemade Potato Chips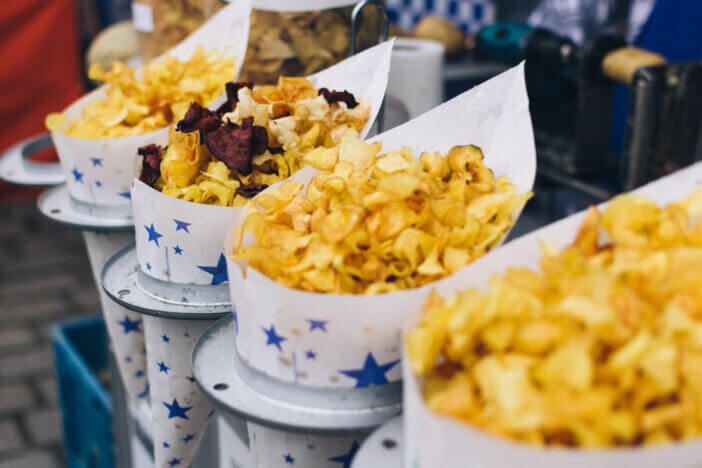 Sandwiches and potato chips were made for each other, and you can open a bag of chips for an instant side dish. However, if you make homemade potato chips, you can save a lot of fat and calories. Best of all, you will impress your family and guests.
For best results, make sure your potato slices are all the same thickness. Also, be sure to dry your slices of potato thoroughly.
17. Fresh Cucumber Salad
Fresh garden cucumbers are perfect for making a quick and easy cucumber and vinegar salad. However, you can buy English cucumbers at the grocery store for this salad, too.
All you need for this cucumber salad are cucumbers, apple cider vinegar, sliced red onion, sugar, salt, and water. You can use any type of wine vinegar, and you can even use plain white vinegar or rice vinegar.
18. Creamy Polenta
Polenta is a great comfort food, but it also makes the perfect side dish for sandwiches. You can use either ground polenta or yellow cornmeal to make this comforting dish.
You need a stock or broth to make creamy polenta, and it can be veggie stock or chicken stock. Whole milk and butter give this polenta its creaminess, and granted parmesan cheese brings in the flavor.
19. Homemade Applesauce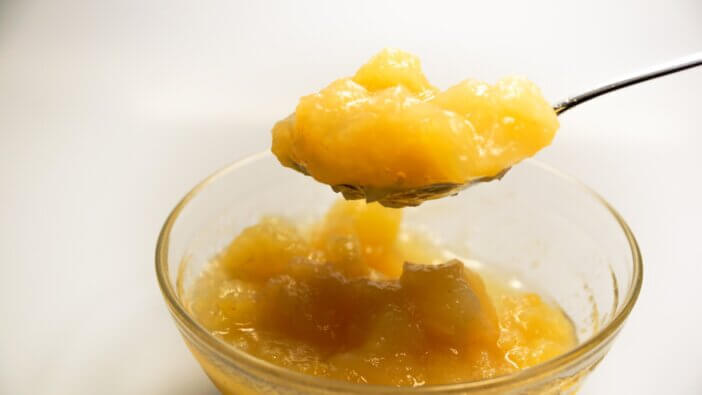 Applesauce is perfect for getting some fruit into your meals. While organic jarred applesauce is easy, you can also make applesauce at home. For this recipe, use your slow cooker to make it even easier.
Because you'll be using fresh lemon juice, your applesauce will keep for a little longer in the fridge. The lemon juice serves as a preservative. Make this applesauce with or without cinnamon.
FAQs about Sides To Serve With Hot Sausage Sandwiches
Below, we answer some of the most frequently asked questions about side dishes for hot sausage sandwiches.
What goes well with hot Italian sausage sandwiches?
Any side dish you would serve with other sandwiches is also perfect with hot Italian sausage sandwiches. Consider whipping up some grilled onion and peppers. You can serve those on your sandwiches or as a side dish.
What side goes well with sausage and peppers?
With sausage and peppers, you've got your protein and veggies covered. We recommend adding starchy food such as macaroni and cheese or mashed potatoes. You can also toss a green salad to go with your sausage and peppers.
What are good sides for sandwiches?
Classic sandwich side dishes include pickles, potato chips, or French fries. However, adding vegetables, such as a green salad or grilled asparagus can make your sandwich meal more substantial.
What side dish goes with sausage rolls?
Sausage rolls are great with a simple green salad. You can also serve your sausage rolls with French fries or potato wedges.