Are you wondering what sides to serve with catfish? If you've made a mess (as southerners call it) of fried catfish, you're probably wondering about the best catfish side dishes.
Traditionally, fried catfish is served with other fried foods such as French fries or onion rings. However, you can also serve your fried catfish with cold salads, beans, and more. Let's dive in and explore the best ideas for catfish side dishes.
1. Slow-Cooked Pinto Beans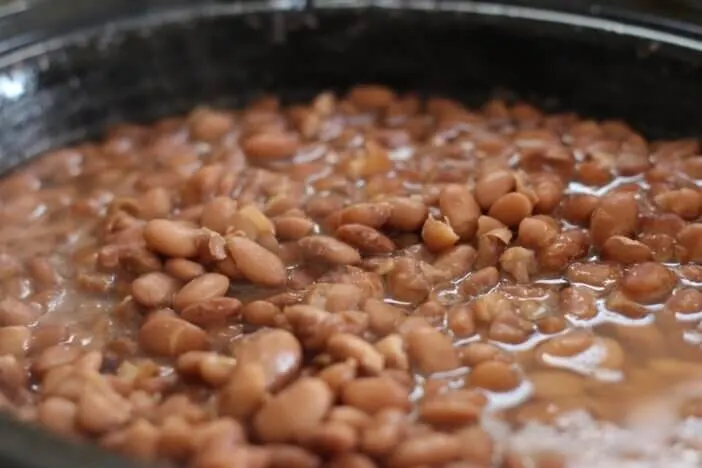 If you're cooking fried catfish in the summer, you may want to cook something in the slow cooker so you can avoid heating up your kitchen. A big pot of pinto beans may be just what you need.
This recipe is about as simple as it gets. To make these beans, you need chopped onion and garlic, chili powder, chopped celery, and chicken broth. Spices are smoked paprika, bay leaves, and dried thyme.
2. Cilantro Lime Rice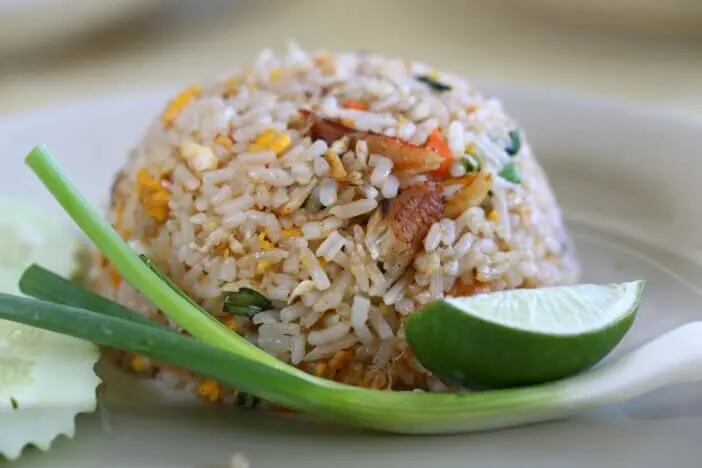 It's nearly impossible to go wrong with rice, and we love this recipe for cilantro lime rice. You can make this delicious rice dish with either white rice or brown rice, and you can also experiment with cauliflower rice.
For this recipe, you need olive oil, sea salt, and chopped cilantro. Scallions (green onions) add both flavor and color, and lots of citrus flavor comes from the lime zest and fresh lime juice.
3. Potato Salad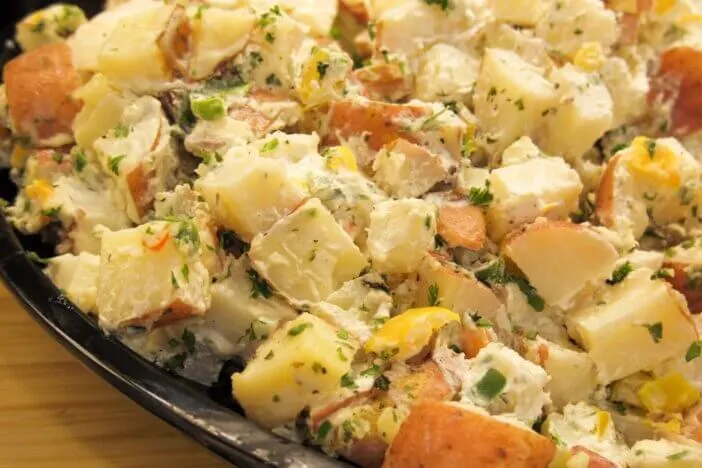 Potato salad is one of those versatile side dishes that can be either elegant or comfort food. For potato salad, you can use any type of potatoes, but one of the most popular potatoes to use is Yukon gold.
For this potato salad recipe, you get to use both mayonnaise and yellow mustard. The apple cider vinegar adds tons of flavor, and you can make this without eggs if you like.
4. Creamy Coleslaw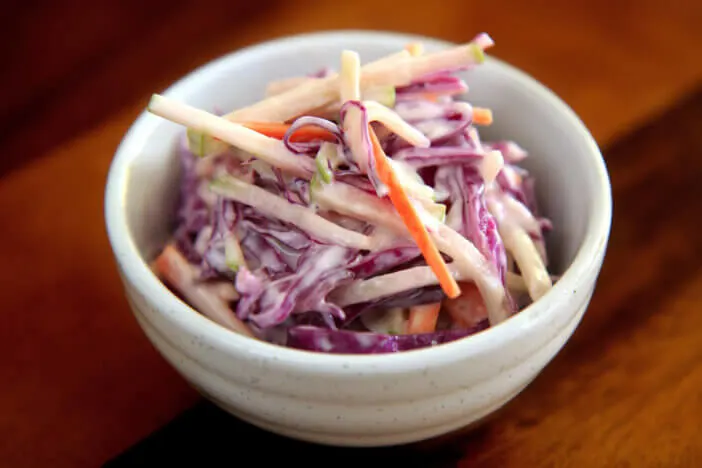 Coleslaw is one of the best side dishes for fried catfish, and the creamier it is, the better. You can make coleslaw quickly by using a pre-shredded cabbage mix and bottled coleslaw dressing. However, it's also super easy to make homemade coleslaw dressing.
For this coleslaw recipe, you need mayonnaise and sour cream. A lot of the flavor comes from apple cider vinegar and yellow mustard. For seasoning, you need sea salt, black pepper, onion powder, and celery seeds.
5. Fried Green Tomatoes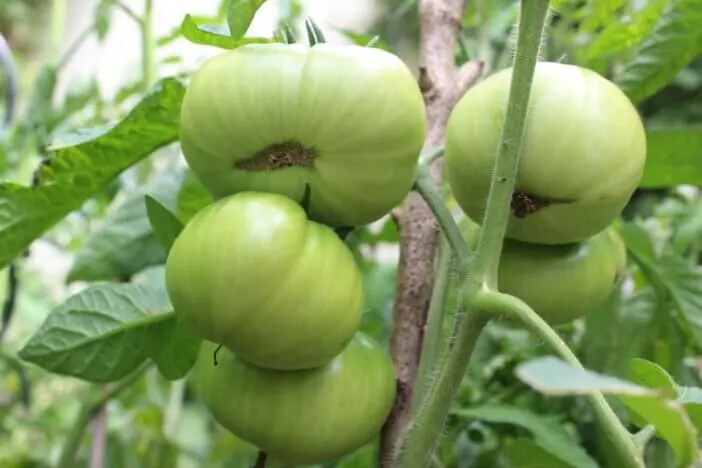 Fried green tomatoes are a southern delicacy, and it's always fun to pick the last tomatoes before frost and fry them. You can use a cornmeal and flour mixture to make fried green tomatoes, but you can also use Italian seasoned breadcrumbs.
Other ingredients include whole buttermilk and hot sauce. For seasoning, we recommend using onion powder, smoked paprika, garlic powder, seasoned salt, and black pepper.
6. Hush Puppies
If you go out for fried fish at a restaurant, chances are your dinner will be served with some hush puppies. These little bread balls are made with a cornmeal batter and fried until they're golden brown.
Hush puppies are best when made with buttermilk, and be sure to use cold butter to make them. Seasonings in this recipe are paprika, onion powder, garlic powder, and salt.
7. Asparagus Fries
If you want French fries but you're trying to eat more vegetables, give these asparagus fries a try. You only need a handful of pantry ingredients to make these asparagus fries, in addition to your asparagus and eggs.
You can use panko breadcrumbs to make these asparagus fries, but you can also use plain breadcrumbs if you prefer. The other ingredients are flour, parmesan cheese, sea salt, and black pepper.
8. Roasted Veggies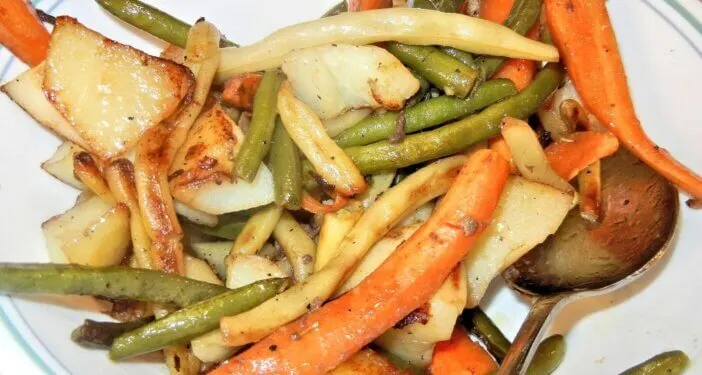 It seems as if roasted vegetables are a great addition to any meal, and a fried catfish dinner is no different. When it comes to roasted veggies, you can use whatever vegetables you happen to have, or you can shop especially for your side dish.
This recipe calls for chopped butternut squash, yellow squash, zucchini, mushrooms, red onion, and red bell pepper. Flavor comes from balsamic vinegar, thyme, and garlic.
9. Garden Cucumber Salad
If you've got garden cucumbers, you can use up your bumper crop with this garden cucumber salad. However, don't let the lack of a garden deter you. You can also buy English cucumbers to make this tasty fresh salad.
Other ingredients are chopped onion and Roma tomatoes. For the vinegar dressing, you need white wine vinegar, olive oil, fresh dill, and dried oregano. You can also make this salad with apple cider vinegar or red wine vinegar.
10. Baked Beans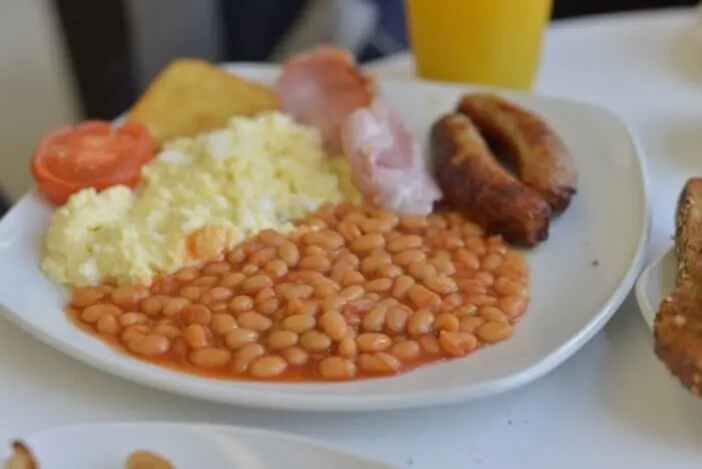 Many catfish dinners come with pinto beans, but you can also whip up these easy old-fashioned baked beans. You can make baked beans with canned pork and beans, but you can also use dried navy beans to make this recipe.
The chopped bacon is optional, but it adds a lot of flavor. Other ingredients include onion, tomato sauce, molasses, brown sugar, and maple syrup. The apple cider vinegar and apple juice add an amazing zing.
11. Macaroni and Cheese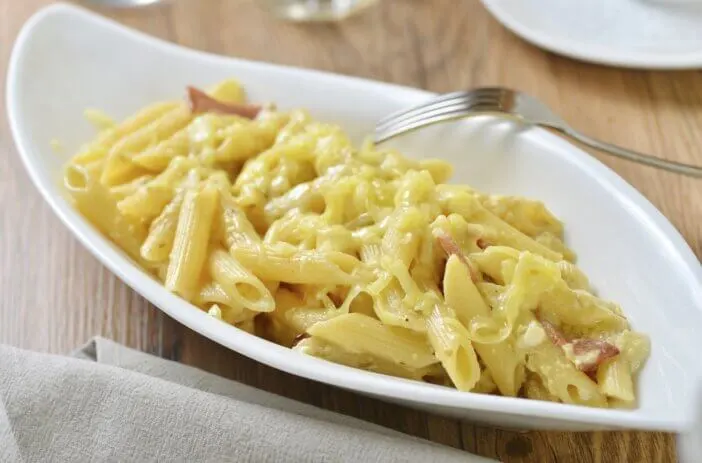 While macaroni and cheese can be a meal right by itself, it's also an excellent side dish for nearly any meat, including fried fish. The little blue boxed mac 'n cheese is easy to make, but it's not much more difficult to make this version from scratch.
For this recipe, you need elbow macaroni. It's OK to use whole wheat macaroni but watch the cooking time carefully. Shredded cheddar cheese and butter make this recipe super creamy.
12. Homemade Potato Chips
It's easy to add potato chips to any fried catfish meal, but why not make them from scratch? It's easier than most people realize, and these days, you can whip up healthier versions in the air fryer or oven.
For homemade potato chips, choose firm Russet potatoes. If you fry your potato chips, you need canola oil or another oil that's good for frying. Season your homemade chips with sea salt.
13. Homemade Mashed Potatoes
Instant mashed potatoes have made dinner easy, but it's totally worth it to take the time to make homemade mashed potatoes. You can even make them in the Instant Pot or slow cooker, which makes it even easier to get dinner on the table.
Yukon gold potatoes make great mashed potatoes, but you can also use Russet potatoes. The sour cream and half and half make these mashed potatoes extra creamy.
14. Fried Okra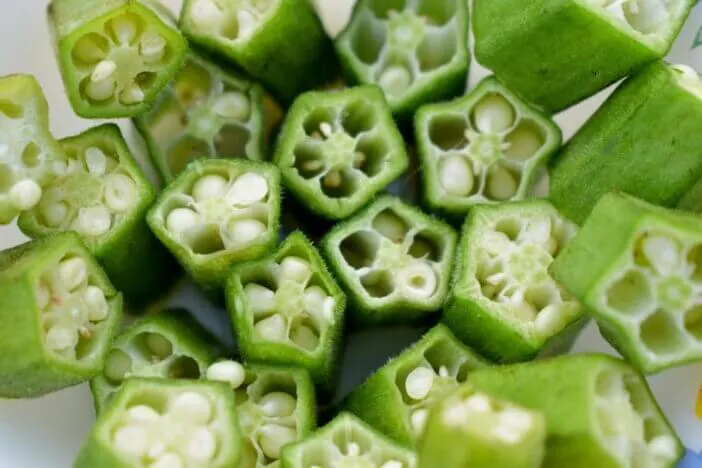 Fried okra is another beloved southern dish, and there are a lot of different ways you can make it. One of our favorites is using just plain flour and nothing else, but we also love a batter that calls for cornmeal and flour mixed together.
The buttermilk in this recipe helps make the fried okra more substantial, and the seasonings add a lot of flavor. All you need are smoked paprika, garlic powder, and black pepper.
15. French Fries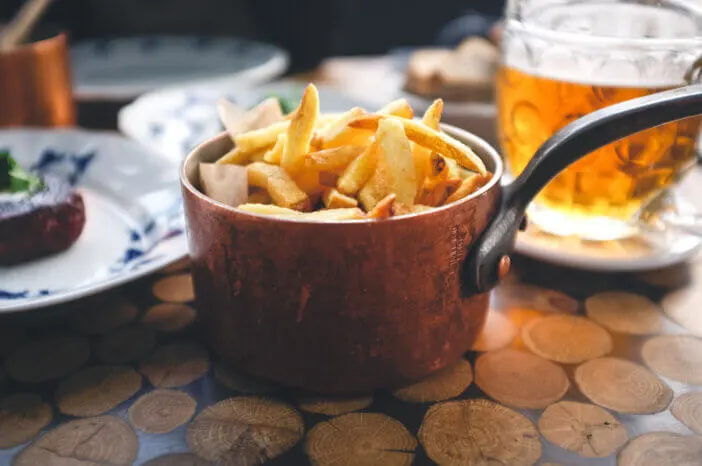 French fries are an American tradition, and it's hard to imagine serving fried catfish without them. You can fry them in a deep fryer, traditional skillet, or electric skillet, but there are also healthy options out there.
Many people have started using their air fryers to make French fries from scratch, or you can make them in the oven as done in this recipe. You can use Yukon gold or Russet potatoes to make these fries.
16. Green Tomato Relish
At the end of the summer, gardeners pick their green tomatoes before the last frost. It's great to make fried green tomatoes, but you can also can some of the tomatoes in jars to make green tomato relish.
Green tomato relish is the perfect accompaniment to fried catfish. To make this tangy relish, you need both yellow and red onions. Other ingredients include green and red bell peppers, apple cider vinegar, canning salt, sugar, mustard seed, and celery seed.
17. Mashed Cauliflower
You may be trying to reduce carbs, and one way you can do that is to make mashed cauliflower instead of mashed potatoes or rice. It's super easy to make mashed cauliflower and your dish will taste surprisingly similar to mashed potatoes.
Even better, you will have a fraction of the carbs. Other ingredients in this recipe are sour cream, butter, garlic, and parmesan cheese.
18. Cornbread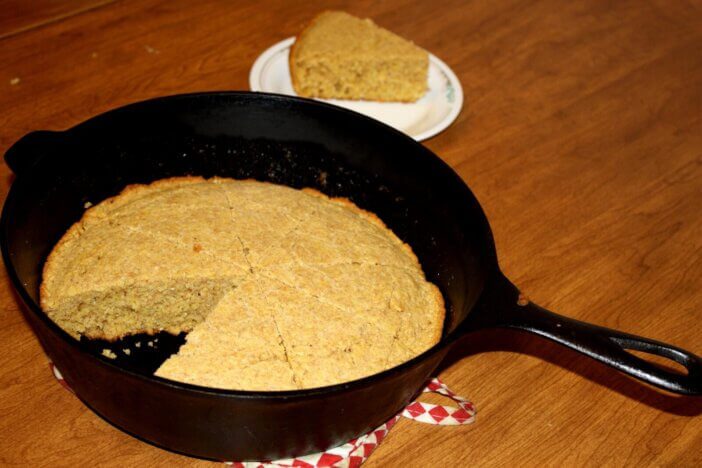 Homemade cornbread is always a hit, and it's easy to whip up a pan in the oven. You can use a cornbread mix that makes it incredibly easy, but surprisingly, it's not much more work to make it completely from scratch.
For this popular cornbread recipe, you need equal parts flour and cornmeal. Other ingredients are sugar, salt, baking powder, melted butter, milk, and an egg. Throw in some chopped jalapenos and cheese for Mexican cornbread.
19. Corn on the Cob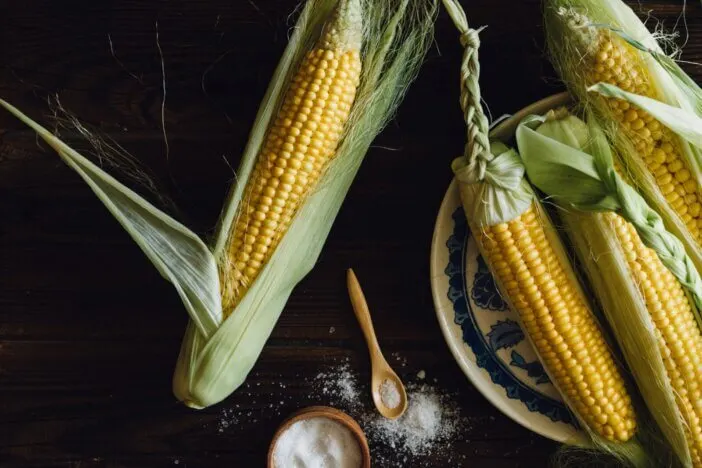 Corn on the cob is easy to make, and you can cook it in a variety of methods. You can grill corn on the cob, cook it in the microwave in the husk, or steam it in your slow cooker wrapped in foil.
However, one of the best ways to cook corn on the cob is in a boiling water bath with milk and butter.
20. Southern Green Beans
Green beans are one of the most versatile vegetables. You can saute green beans in butter, fry green beans, steam them, and even boil them. However, nothing compares to southern green beans cooked with Cajun seasoning and bacon.
For this recipe, you can use a Cajun seasoning such as Slap Ya Mama. Other ingredients include garlic, onion, chicken broth, butter, and red pepper flakes.
FAQs about Sides To Serve With Catfish
Below are answers to some of the most frequently asked questions about catfish side dishes.
What side dishes goes with catfish?
There are a number of different side dishes to serve with catfish, including hush puppies and French fries. Any of these foods make great side dishes for catfish – Macaroni and cheese, Onion rings, Rice, Cornbread, and Green tomato relish.
What vegetables go good with catfish?
Most garden vegetables and root vegetables are excellent with catfish. Try fried green tomatoes, corn on the cob, mashed potatoes, roasted vegetables, and more.
What else goes with fried catfish?
Cold salad is the perfect side dish for fried catfish. You can make a green garden salad or prepare coleslaw, potato salad, and macaroni salad.