Best Chicken Alfredo Side Dishes: 15+ Delicious Recipes to Explore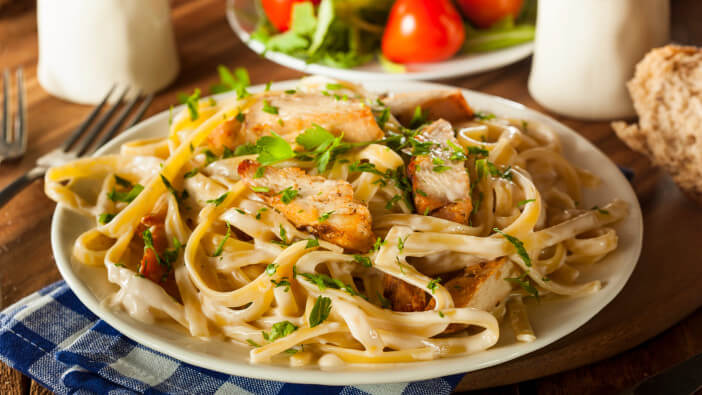 What side dishes go with chicken alfredo? While chicken alfredo is hearty enough to be a meal by itself, most people like a side dish, even if it's just some crusty garlic bread or a fresh green salad.
We've compiled a list of the best side dishes that go with chicken alfredo. Technically, these side dishes are also perfect with any alfredo dish or other Italian recipes. Are you ready to learn more? Let's dive in!
Disclosure: As an Amazon Associate, this site earns from qualifying purchases. Thank you!
1. Garlic Bread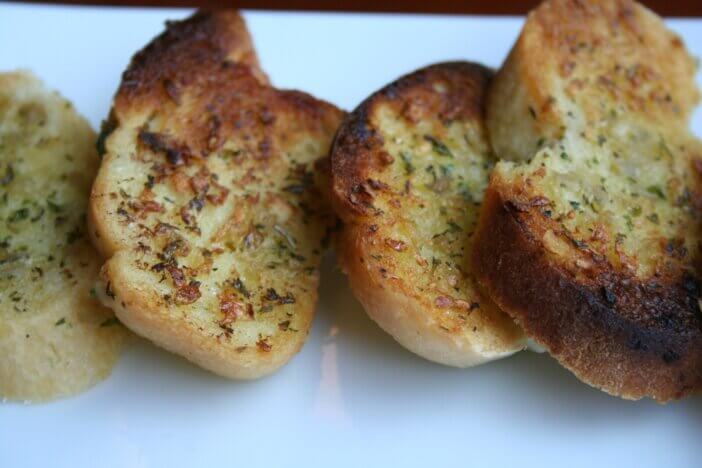 You can't go wrong with garlic bread when you're serving an Italian dish, and that includes chicken alfredo.
Quick Sidenote – check out our shop for a curated selection of the best meats, cuts, sausages, and more. Open our shop in a new tab and explore!
There are some excellent garlic bread choices in the grocery store's freezer department, and it's a great idea to keep some in the freezer so you've got a good chicken alfredo side dish to warm in a pinch.
However, it's easy to make homemade garlic bread. All you need is a good crusty loaf of Italian bread or French bread.
Then, use minced garlic cloves, roasted garlic cloves, butter, and parmesan cheese for the perfect garlic bread.
2. Roasted Green Beans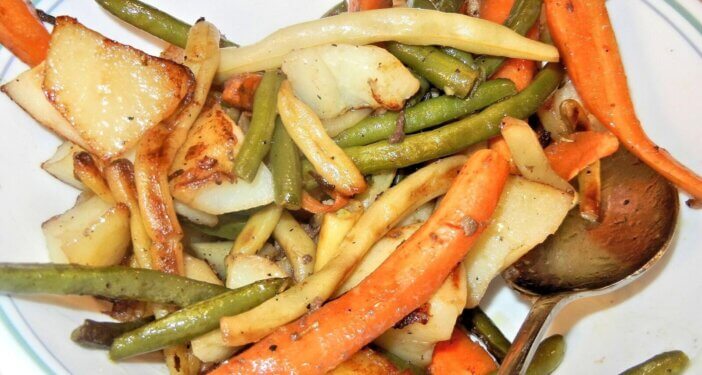 Green beans have a satisfying bite to them, and they're perfect as a side dish for nearly any meal.
We love cooking green beans in a skillet with butter, but you can also roast them in the oven. Also, you can cook green beans in the air fryer for a crispy side dish.
For roasted green beans, you need fresh green beans, olive oil for drizzling on the green beans, fresh lemon juice, lemon zest, garlic cloves, capers, sea salt, and black pepper.
3. Homemade Breadsticks
Anytime you make yeast bread, you have to knead it a bit and let it rise. This can take a while, but it's totally worth the extra trouble.
Homemade breadsticks are surprisingly easy to make once you get the hang of it.
Once you've cooked these breadsticks, you can top them with a mixture of melted butter, sea salt, garlic powder, Italian seasoning, and grated parmesan cheese.
4. Green Salad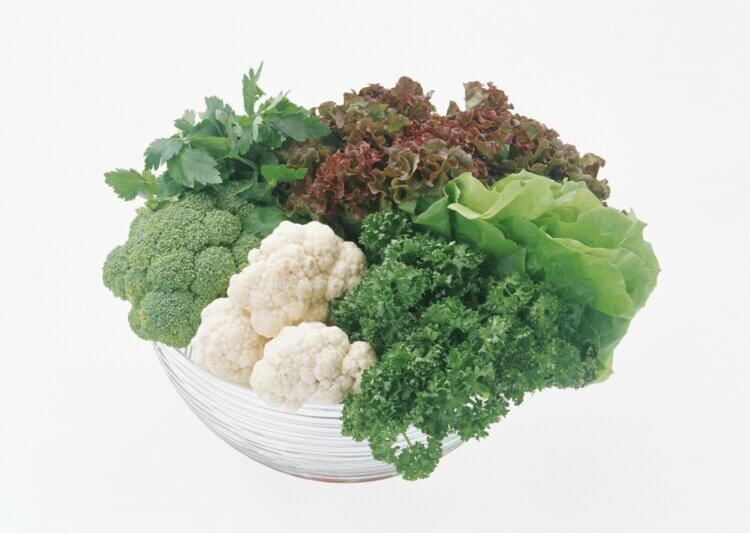 You can't go wrong with a simple tossed green salad if you need a quick and easy side dish for any meal.
For making a salad, you can even buy greens that are already cleaned and cut. Those plastic bags of salad make dinner extra easy.
Consider a spring mix of greens that gives you something a little more interesting in your salad.
Add whatever veggies you like, including halved cherry tomatoes, sliced red onion, homemade croutons, and even sesame seeds.
5. Crispy Bacon Slices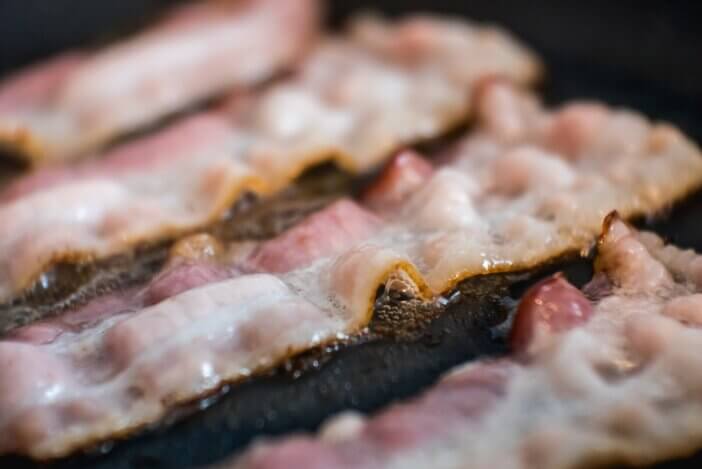 For years, most of us cooked bacon in a cast-iron skillet (or electric skillet) while standing over a hot smoky stove.
However, restaurants have long been making their bacon in the oven on cookie sheets, and it turns out that this is the best way to get crispy and straight strips of bacon.
To make bacon in the oven, lay the strips out on a cookie sheet. They can overlap a little bit because as the bacon fat melts, the bacon will shrink up.
Bake the bacon until it's crispy golden brown. Be sure to drain the grease and save it for recipes.
6. Bruschetta
Bruschetta is so easy to make, and its presentation impresses while packing a flavorful punch. You can make bruschetta with any type of tomatoes, including cherry tomatoes.
The secret to the best bruschetta is to use fresh mozzarella cheese and fresh basil leaves.
Technically, you can use regular mozzarella cheese that comes shredded, but it's not nearly as creamy as the fresh version. Garlic really adds a ton of flavor to bruschetta.
7. Caesar Salad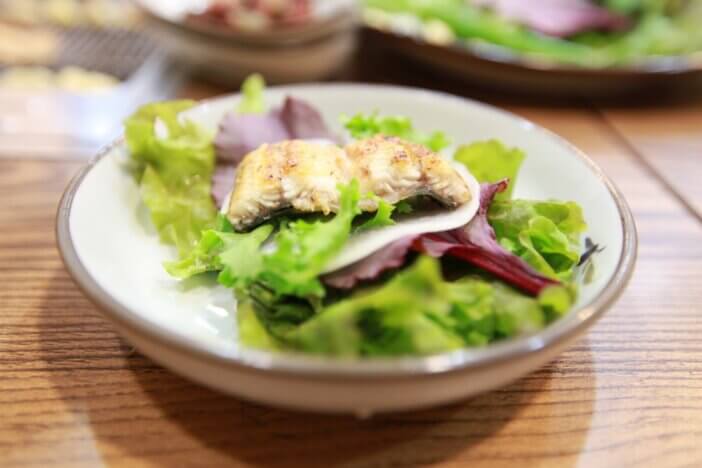 Try a homemade Caesar salad if you want to serve a fresh salad but prefer something more elegant.
You can buy Caesar salad kits at the grocery store, and this makes it incredibly easy to present a gorgeous salad. However, making one from scratch is pretty simple.
For Caesar salad, you need romaine lettuce, homemade croutons, and parmesan cheese. You can buy Caesar salad dressing, but making it homemade adds the wow factor.
Homemade Caesar salad dressing is made with mayonnaise, garlic, fresh lemon juice, anchovies (or anchovy paste), Worcestershire sauce, Dijon mustard, sea salt, and black pepper.
8. Roasted Garlic Potatoes
When it comes to classic side dishes, few things are as versatile as roasted potatoes. They go perfectly with everything from a steak dinner to a pasta dish, and they're ideal for serving with chicken alfredo (or parmesan).
These potatoes are oven roasted until they have crispy edges. The garlic and parmesan cheese come together to make them delicious and addictive.
You can use any type of potato to make this dish, whether you like Yukon gold potatoes or red potatoes.
9. Balsamic Tomato Basil Salad
Traditionally, Italian recipes have a lot of basil, so this tomato basil salad with balsamic dressing is an amazing side dish for chicken alfredo.
If you have fresh garden tomatoes, they will be great in this salad. However, store-bought ripe tomatoes are nearly as good.
You can also try this recipe with halved cherry tomatoes. The red onion is sweeter than yellow onions and adds a nice color. You don't even need dressing on this tomato salad. The basil and balsamic vinegar give you all the flavor you need.
10. Glazed Roasted Carrots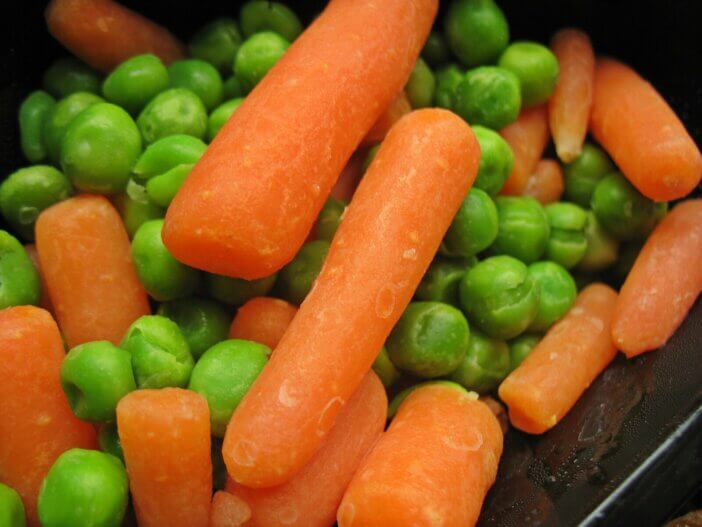 Carrots are a nutritional powerhouse, and we don't bring them into meals on their own as often as we should. Because they're so colorful, they make a great addition to any meal, adding flavor, nutrition, and brilliant color.
While carrots have a natural sweetness, the brown sugar in these carrots makes them even sweeter.
This recipe calls for both olive oil and butter, and the two balance each other out perfectly. The only other ingredients you need are sea salt and black pepper.
11. Stuffed Mushrooms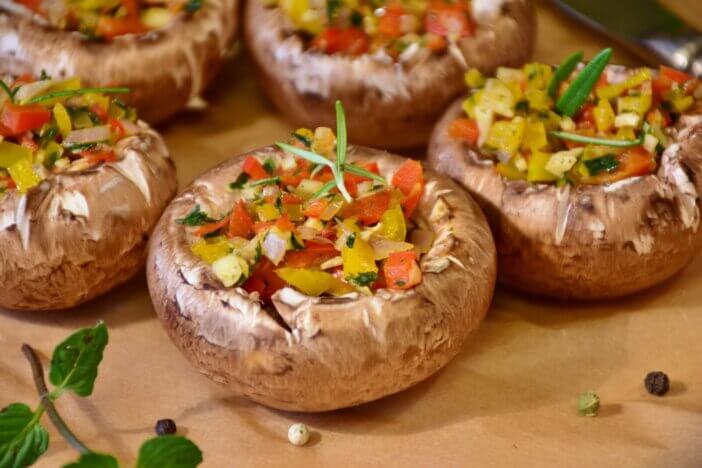 If you love Olive Garden or Red Lobster's stuffed mushrooms, you'll adore this recipe. You need small white or brown mushrooms to make this, but it's the filling that makes these little mushrooms so divine.
The filling is made with parmesan cheese, cream cheese, green onions, Worcestershire sauce, and minced garlic.
Top it off with a mixture of melted butter, Italian breadcrumbs, and parmesan cheese. These bake for about 20 minutes, and they're done.
12. Creamed Spinach
A lot of people don't like spinach, but it's likely they've never had creamed spinach. It's nearly impossible to try this delicious vegetable dish and not love it.
For this recipe, you sautee the spinach in melted butter. Onion and garlic bring out the flavor of the spinach, and a tiny dash of cayenne pepper adds a zesty pop.
To make the creamy part of this recipe, you need grated parmesan cheese and cream cheese. The only seasonings you need are salt and black pepper.
13. Air Fryer Asparagus
The air fryer has changed how we cooked, and what this small kitchen appliance does to asparagus is nothing short of wondrous. All you need is olive oil spray, asparagus, salt, and parmesan cheese.
You can make some variations to this recipe. For example, cooking bacon with asparagus is wonderful. Also, consider a dash of lemon juice for a bright flavor.
For something completely unique, try some seasoning salt. You can also just sprinkle your asparagus with parmesan cheese.
14. Sauteed Zucchini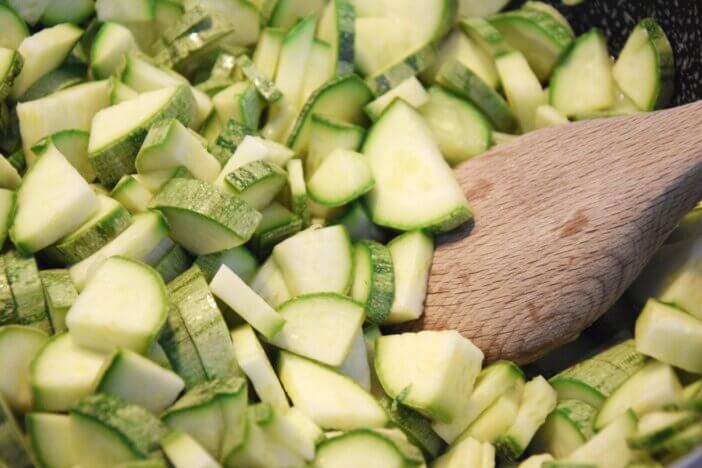 Zucchini is an amazing veggie to serve with Italian dishes, and making sauteed zucchini is super easy. Just cut your zucchini into cubes and saute it with some olive oil.
If you want to get creative, you can try a few different things. For example, Za'atar spice blend, Italian seasoning, or Cajun seasoning can all add unique flavor to the subtle flavor of zucchini.
You can also toss your zucchini with some sliced almonds for an added crunch.
15. Air Fryer Zucchini Bites
While we're talking about zucchini, let's take a look at these tasty little zucchini chips that are made in the air fryer.
To make these, slice your zucchini into slices about 1/4-inch thick. Coat the zucchini slices in a mixture of flour, panko breadcrumbs, Italian seasoning, and parmesan cheese.
Spray the sliced zucchini with olive oil spray so that they get nice and brown in the air fryer. Serve them with a yummy dipping sauce if you like.
FAQs about Side Dishes That Go With Chicken Alfredo
Below, we answer some of the most frequently asked questions about chicken alfredo side dishes.
What sides go good with chicken alfredo?
For chicken alfredo side dishes, you can do something easy and quick like a salad. However, you can also opt for cooked vegetables or even another meat side dish. Consider grilled shrimp or crispy bacon strips.
What vegetable goes with fettuccine alfredo?
If you're looking for vegetables to serve as a side dish for fettuccini alfredo, consider steamed, roasted, or grilled vegetables. You can also keep it simple with a Caesar salad or fresh green salad.
Is Alfredo a main dish?
Chicken alfredo is a main dish. You can also make shrimp alfredo as a main dish. If you're following a vegetarian diet, fettuccine alfredo without meat can also be a main dish.