16+ Sides That Pair Well With Italian Beef Sandwiches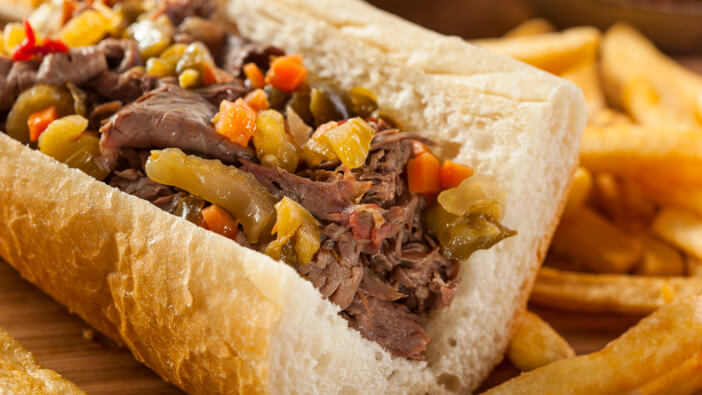 There are few things more filling and satisfying than an Italian beef sandwich. However, what are some sides that pair well with Italian beef sandwiches?
You can keep it simple with potato chips, but if you want something more substantial, we have many options for you.
When you're serving Italian beef sandwiches to friends and family, it's nice to have some creative side dishes. Let's dive in and explore some ideas for Italian beef sandwich side dishes.
Disclosure: As an Amazon Associate, this site earns from qualifying purchases. Thank you!
Quick Sidenote – check out our shop for a curated selection of the best meats, cuts, sausages, and more. Open our shop in a new tab and explore!
1. Chips and Dip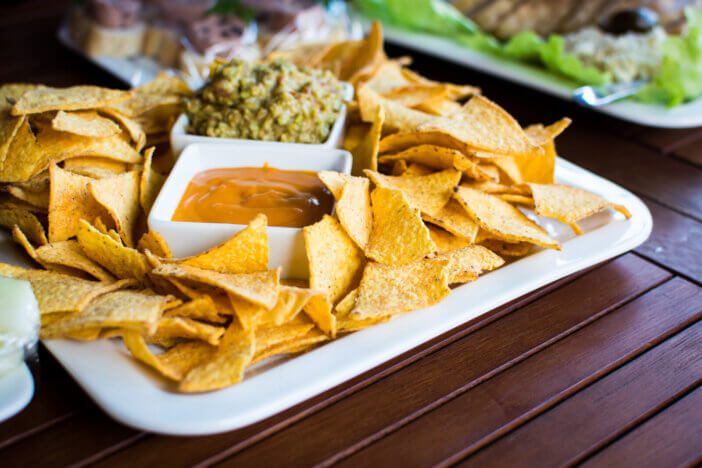 While chips and dip are usually an appetizer or party snack, there's nothing to stop you from having chips and dip as your beef sandwich side dish.
Any type of chips and dip will work, but a creamy hot cheese dip is ideal. You can serve your cheese dip with potato chips, pita chips, or tortilla chips. You can also dip your sandwich into the dip.
2. Roasted Green Beans
When you're eating a light meal, you may want your side dishes to be light, too. That's where these delicious roasted green beans come in. Best of all, you don't need a ton of ingredients for this recipe.
Gather together a pound of fresh green beans. Drizzle the green beans with olive oil and sprinkle with sea salt. Then, just roast them for about 15 minutes. You can also make these green beans in the air fryer for crispy roasted green beans.
3. Easy Baked Beans
We love a traditional baked beans recipe that's loaded with bacon. However, you can also make delicious baked beans that don't have bacon, and this recipe proves that. Best of all, this recipe starts with canned beans.
While the recipe calls for canned great northern beans, you can also use canned pork and beans. The other ingredients are what make this baked beans recipe so special.
You need Worcestershire sauce, tomato paste, and maple syrup. The spices include dry mustard, cumin, and paprika.
4. Crispy Air Fryer Sweet Potato Fries
French fries are the perfect side dish for sandwiches, but you can enjoy crispy sweet potato fries just as much with fewer carbs. Also, sweet potatoes are loaded with valuable nutrients.
For this recipe, you don't even have to peel the sweet potatoes. Just drizzle the thin slices with oil, then sprinkle them with garlic powder, salt, black pepper, and paprika.
Cook them in a good air fryer for about five minutes on each side. You can go longer if you want your sweet potato fries crispier.
5. Garlic Roasted Mushrooms
Some folks like sliced mushrooms on hot sandwiches, but you can also roast whole mushrooms and serve them as a side dish. Mushrooms are decadent, and they're also loaded with nutrients.
There are several ways you can cook mushrooms, but oven roasting is ideal because it brings out all of the delicious mushroom flavor.
For these roasted mushrooms, you need garlic cloves, unsalted butter, olive oil, sea salt, and black pepper. You can also use fresh thyme leaves and fresh lemon juice to add even more flavor.
6. Air Fryer French Fries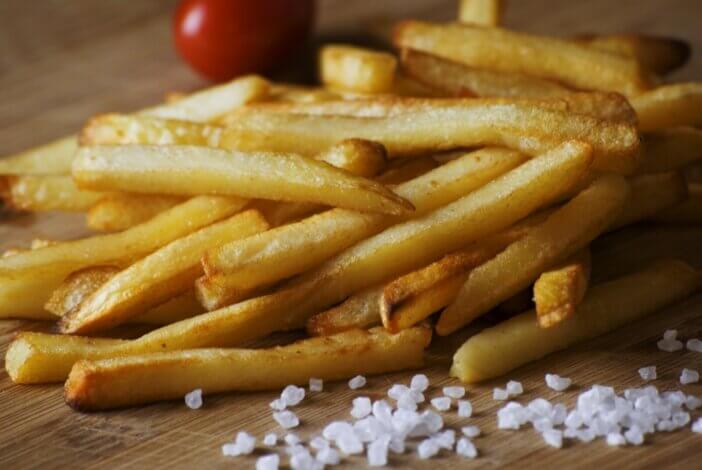 French fries are always an excellent side dish for any type of sandwich. They're crispy, salty, and have a wonderful umami vibe.
Back in the day, there were two ways to cook French fries. You could fry them in a skillet or deep fryer with oil. Alternatively, for a healthier version, you could bake them in the oven.
However, one small kitchen appliance has changed the way Americans (and other people in the world) cook "fried" foods. The air fryer is perfect for these French fries.
7. Brussels Sprout Chips
Most people like to serve a potato dish with sandwiches. Whether it's potato chips, potato salad, or French fries, potatoes make a great side dish.
However, if you're cutting carbs, you may want an alternative to potato dishes. We've seen kale chips and even zucchini chips, but these Brussels sprouts chips are very unique.
They're compatible with most diets, including gluten-free diets, paleo, Whole30, keto, and more.
You need to peel the Brussels sprouts apart for these chips. You can cook them in the oven or the air fryer.
8. Italian Tomato Salad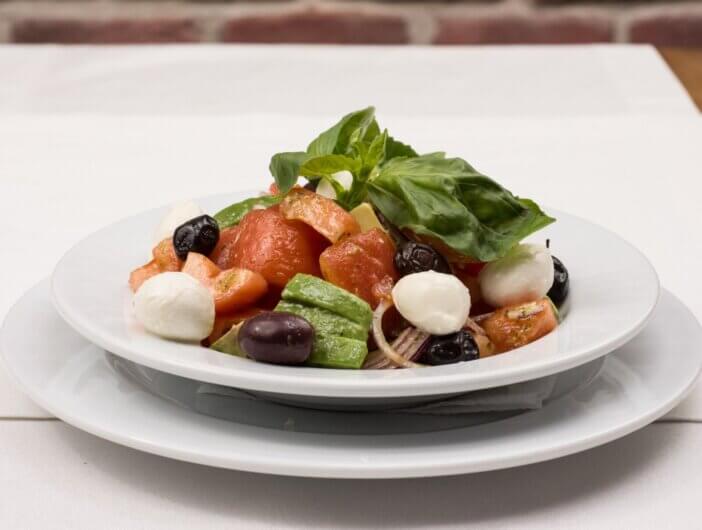 Fresh vine-ripened garden tomatoes are perfect with almost any meal. However, you can enjoy tomato goodness even if you don't have a garden. With this recipe for Italian tomato salad, just use tomatoes from the grocery store.
You can use this Italian tomato salad as a side dish, but these tomatoes are also delicious when piled atop your sandwiches or burgers.
The tomatoes are marinated in olive oil, red wine vinegar, and lemon juice. Other ingredients are red onion, fresh basil, garlic, and fresh parsley.
9. Roasted Honey Glazed Carrots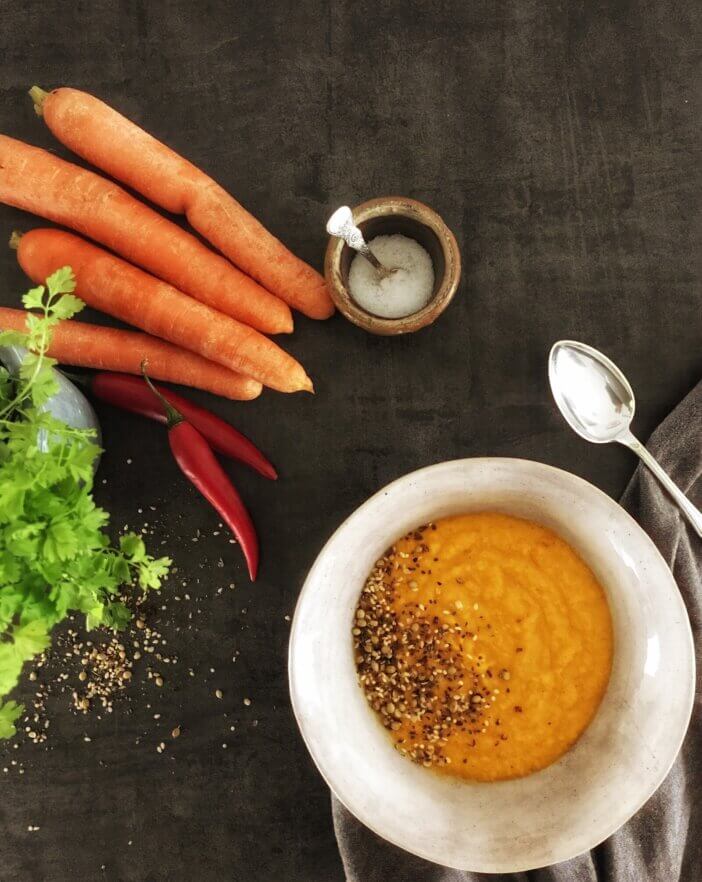 Carrots often get overlooked as a side dish. Most people are accustomed to enjoying carrots as a colorful addition to other meals. For example, we add carrots to slow cooker roast beef, or we use carrots in stir-frys.
When you make carrots as a side dish by themselves, you add tons of nutrition to any meal. These carrots are roasted in the oven for just 20 minutes or until they're tender and caramelized. The flavor comes from the delicious combination of honey and garlic.
10. Rainbow Fruit Salad with Lime Honey Dressing
Fruit is the perfect side dish for a sandwich lunch or dinner. Sandwiches tend to be a lighter meal, and if you want to keep the side dishes light, why not go with this colorful fruit salad?
For the fruit salad, you can use any type of fruit. This particular recipe calls for strawberries, blueberries, fresh pineapple, mandarin oranges, kiwis, grapes, and bananas.
However, feel free to toss in some other seasonal berries to even more color and flavor. The honey and lime dressing is what makes this fruit salad so special.
11. Easy Oven Roasted Potatoes
While French fries or potato chips are great with an Italian beef sandwich, why not make the meal even more special with these oven-roasted potatoes? They're super easy to make, and the subtle flavors are out of this world.
For these roasted potatoes, you can use whatever type of potatoes you like, including Yukon gold potatoes, red potatoes, or Russet potatoes.
You can also use whatever fresh herbs you happen to have on hand. Rosemary, thyme, parsley, and basil are all perfect for this dish.
12. Creamy Parmesan Garlic Risotto
If you want a warm and comforting dish that can be ready in less than half an hour, this creamy garlic parmesan risotto is a winner.
For this risotto recipe, you need veggie broth, dry white wine, butter, olive oil, diced onion, freshly grated parmesan cheese, and arborio rice.
Risotto is a great side dish for a lot of meals. You can change up this recipe for other meals. For example, risotto can be made with spinach, butternut squash, mushrooms, zucchini, and even chicken.
13. Green Peas with Lemon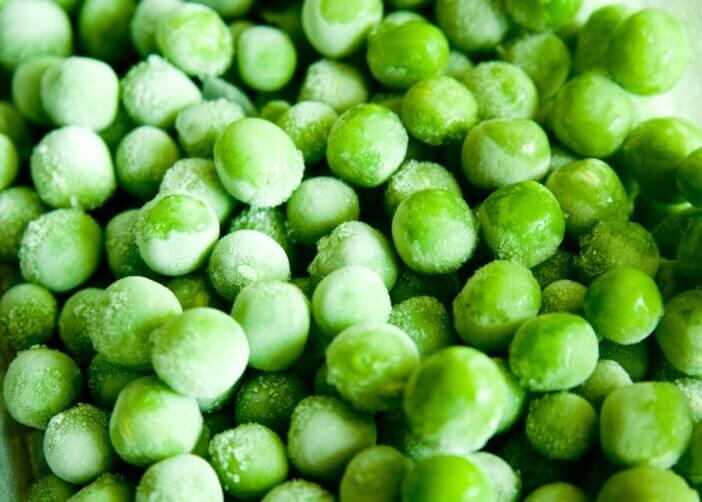 You may have difficulty finding fresh green peas. Fortunately, frozen green peas can be found all year long. Because they're picked and frozen at peak freshness, frozen peas are an ideal side dish.
Frozen green peas are already fully cooked. They have been steamed or cooked in water before the processors freeze them.
You can defrost green peas to use them in salads, or you can toss them into other recipes for some colorful and nutritional goodness.
The secret to the perfect green peas is to avoid overcooking them. For this recipe, you need garlic cloves, butter, olive oil, black pepper, sea salt, and fresh lemon zest.
14. Italian Pasta Salad
Since you're serving Italian beef sandwiches, why not serve them with Italian pasta salad as a side dish? This Italian pasta salad recipe is super easy to make, and the colorful tri-color rotini makes it so pretty and interesting.
For this recipe, you need the cooked pasta, chopped cucumbers, cherry tomatoes cut in half, sliced black olives, diced red onion, and crumbled feta cheese.
For the dressing, you can use bottled Italian salad dressing or make a homemade version. Either way, your family and guests won't notice the difference.
15. Beer Battered Onion Rings
Because they're a little more work than French fries, onion rings often get overlooked as a side dish for Italian beef sandwiches. However, if you take the time to prepare these crispy beer-battered onion rings, you'll be glad you did.
For this recipe, you need a pale ale beer. Spices include smoked paprika, garlic powder, black pepper, and salt. As for the onions, find some large ones such as Vidalia onions or yellow onions. Serve your onion rings with spicy ketchup.
16. Warm Farro Salad
Salads are great to serve with Italian beef sandwiches, and we usually see cold salads such as potato salad. However, you can also serve a unique warm salad such as this warm farro salad made with roasted root vegetables.
This recipe calls for butternut squash, red onion, and carrots. To cook the farro, you need vegetable broth or chicken broth, along with water.
The salad part of this dish is made with baby spinach, garlic cloves, fresh lemon juice, lemon zest, red wine vinegar, pistachios, cranberries, and crumbled goat cheese.
FAQs about Sides That Pair Well with Italian Beef Sandwiches
Below, we answer some of the most commonly asked questions about what pairs well with Italian beef sandwiches.
What goes well with beef sandwiches?
Any side dish you would traditionally serve with sandwiches is ideal for Italian beef sandwiches. You can serve potato chips or French fries, but consider trying something creative such as sweet potato fries or Brussels sprout chips. Cold salads are also great for beef sandwich side dishes.
What sides go with drip beef sandwiches?
A drip beef sandwich goes well with hot side dishes such as creamy polenta, macaroni and cheese, or beer-battered onion rings. You can also serve a green salad with your drip beef sandwiches.
What is good to serve with sub sandwiches?
The great thing about sub sandwiches is they're often a meal by themselves. However, to make the meal complete and more special, serve your sub sandwiches with side dishes such as homemade potato chips, cold salads, or onion rings.