8+ Meats To Serve With Mushroom Risotto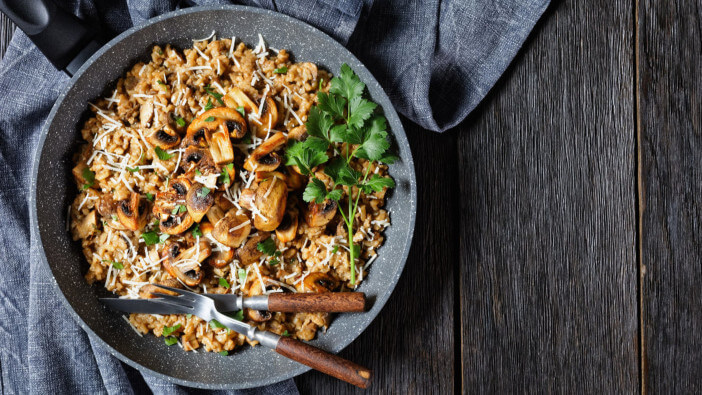 Mushroom risotto is a deliciously savory and comforting meal that has a thickness and creaminess similar to porridge. Anyone who's had the pleasure of dining on a plate of mushroom risotto can tell you how much more flavorful it is compared to plain risotto.
But, as perfect as mushroom risotto is on its own, you can always add a bit more flavor and texture to your meal with the right choice of meat.
The great thing about this dish is that it can work well with any recipe that blends well with that unique umami flavor that mushrooms bring to the table.
A lot of folks often wonder what meats to serve with mushroom risotto. Well, below are several meat dishes that will add something special to your favorite mushroom risotto recipes.
Quick Sidenote – check out our shop for a curated selection of the best meats, cuts, sausages, and more. Open our shop in a new tab and explore!
Disclosure: As an Amazon Associate, this site earns from qualifying purchases. Thank you!
What meat goes well with risotto?
Mushroom risotto welcomes the flavors of any meat you can imagine. That's because risotto itself is such a blank canvas when it comes to seasoning, and mushrooms with their earthy, umami flavor pairs well with every type of meat and seasoning. This dish is as versatile as pasta, rice, or mashed potatoes but also brings something aside from texture to the table.
What kind of meats to serve with mushroom risotto?
Here is a list of meats and recipes that will compliment your mushroom risotto.
#1. Shrimp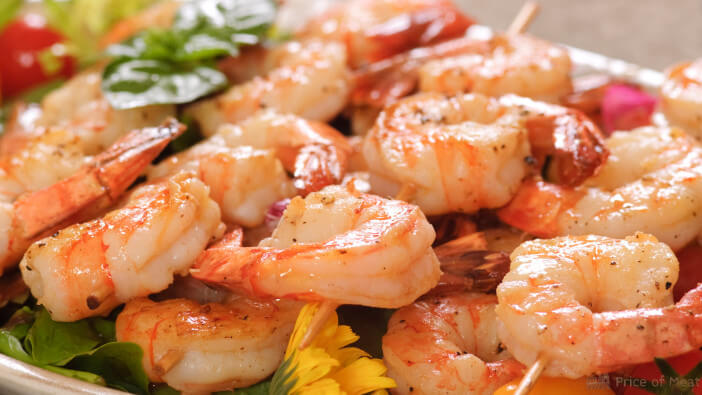 This honey garlic shrimp recipe bursts with a sweet and spicy flavor. The caramelized bits of garlic and honey that stick to the pan and along the edges of the plump and juicy shrimp take it over. Don't forget to scrap the pan for those extra bits!
Here's another flavorful sweet and spicy shrimp dish that perfectly compliments the subtle flavors of mushroom risotto.
This recipe includes savory Moroccan flavors that really shine through as the savory umami flavor of your mushroom risotto serves as the perfect backup to this flavorful shrimp superstar.
If you want to add a little spice and excitement to your mushroom risotto, why not throw on some juicy pan-seared shrimp seasoned with Mexican spices, peppers, and lime for fajitas?
This dish really takes your risotto to new dimensions as the mushroom flavor harmonizes with the peppers.
#2. Chicken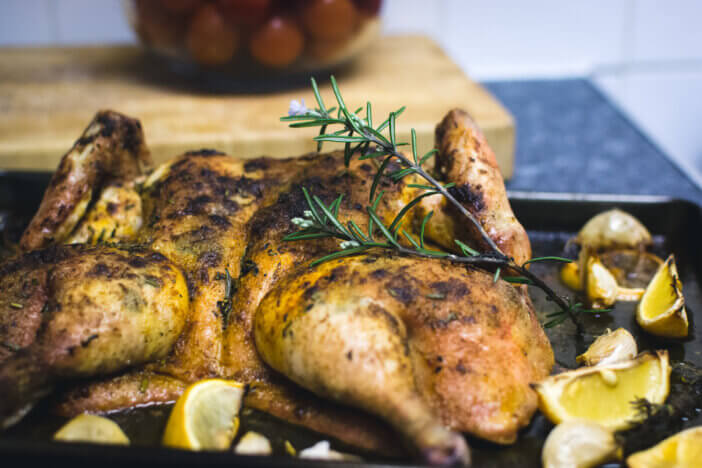 Chicken piccata features chicken breast pan seared golden, crispy perfection in a lively lemon butter caper sauce. It's a flavorful dish with lots of citrus notes that's a little tangy and tastes incredible with any Mushroom Risotto recipe.
This recipe for pesto bruschetta chicken has lots of yummy, simple, healthy ingredients that taste amazing and can be ready to eat in 35 minutes.
The tomatoes, pesto sauce, juicy chicken, and melty mozzarella bring incredible flavor to your mushroom risotto.
Juicy chicken breast flavored with a sweet and tangy honey mustard sauce and panned veggies is another excellent option to accompany your mushroom risotto. The mushroom's umami flavor really adds a wonderful earthy complexity.
#3. Beef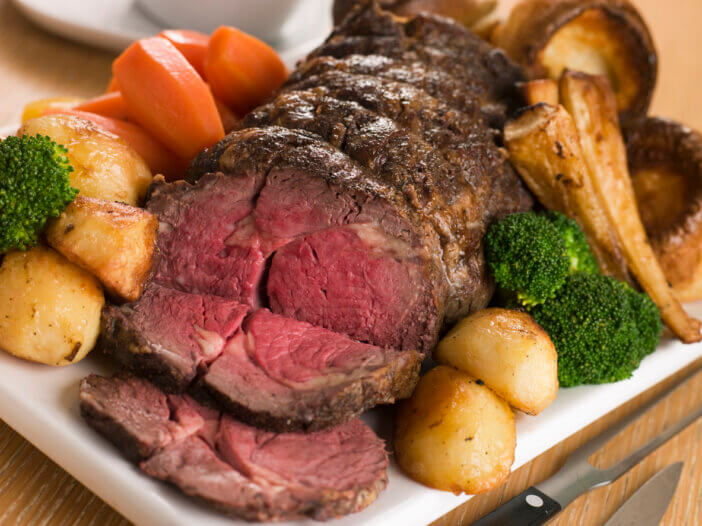 Steak and mushroom recipes are the most obvious choices that pair well with mushroom risotto as the mushrooms blend right in, and the flavorful, juicy steak adds a fantastic meaty texture. The garlic herb butter in this recipe also adds to this savory mushroom lover's dream.
This recipe introduces a delicious mushroom red wine sauce and a perfectly seasoned and cooked steak that will bring the best out of your mushroom risotto.
The notes of thyme, garlic, and butter also add to the symphony of flavors present in this dish.
Another amazing veggie that pairs well with mushrooms is onions. And this ranch steak with onion and mushrooms recipe combines both while blending in harmoniously with your mushroom risotto. The hint of red wine also gives the steak some extra complexity.
#4. Pork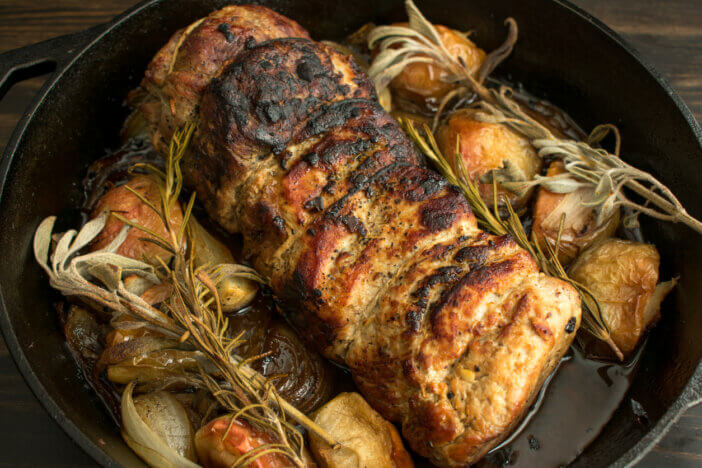 This recipe features juicy pork chops in deliciously flavorful, creamy mushroom sauce that you can have on your dinner table in less than 30 minutes. Best of all, you don't even have to bother with marinating, and the sauce tastes fantastic with mushroom risotto.
Deliciously juicy pork chops smothered in gooey cheese, and rich onion gravy is just the thing to take your mushroom risotto to the next level. This dish is made in one pan, and you can substitute the pork for chicken if you wish,
Apples have always been a fantastic fruit that gives the pork a lovely flavor, plus it blends with many of the more herbal ingredients. This recipe also includes bits of onions and just a suggestion of tart mustard.
#5. Sausage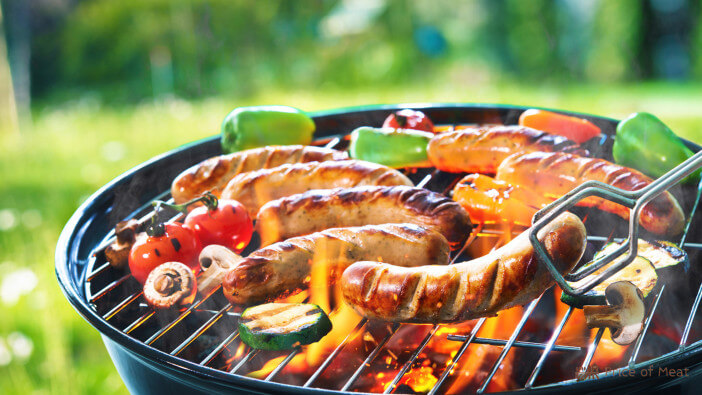 Sausage is a fantastic ingredient that adds many different flavors based on the combinations of spices and meats used to make it. This recipe includes a flavor-fully juicy Italian sausage, peppers, and onions to liven up your mushroom risotto.
This recipe calls for pork sausages, mainly meat, with a few other ingredients like spices and onion. This simple dish brings the flavors of onion and links to the forefront, making it a great compliment to your mushroom risotto.
Here's a slightly different take on onions and sausage, featuring halved onions stuffed with seasoned ground sausage filling.
This recipe is excellent for onion lovers and gives your mushroom risotto meal a fancy, upscale appearance.
#6. Scallops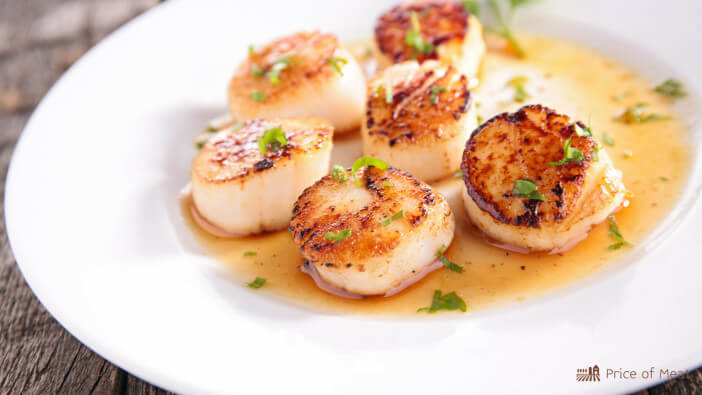 Going back into the seafood arena, we have a recipe that uses plump, juicy scallops swimming in a creamy garlic sauce that only takes 15 minutes to throw together and cook. Plus, it's Whole30, Keto, Paleo, dairy and gluten-free.
This recipe features juicy scallops with a crispy seasoned baked crust made with Parmesan cheese, panko bread crumbs, olive oil, butter, and paprika. And you can have these delicious meaty morsels ready to eat in 15 minutes.
Here's a recipe that delivers the flavor of buttery pan-seared scallops, smoky bacon, sweet peas, and lively mint that will have your tastebuds doing a double take. And you make it in one pan in only 22 minutes.
#7. Salmon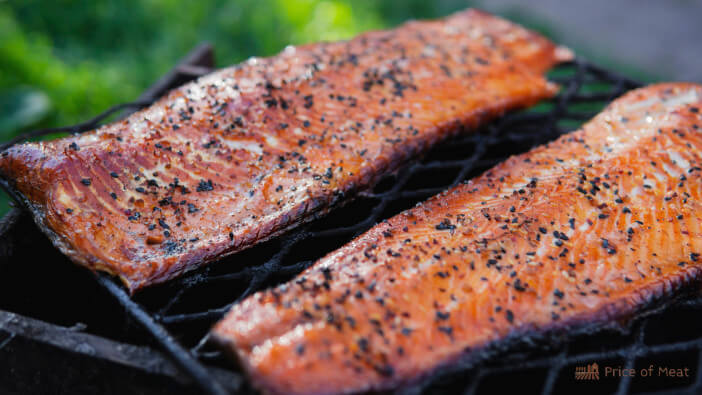 This beautiful dish features bright and vibrant colors that make your mushroom risotto look good, but also incredible Italian flavors such as a sundried tomato cream sauce and garlic butter spinach will blow your mind! Plus, this recipe is keto-friendly and low-carb to boot!
Asian Salmon features juicy salmon fillets with a bold and flavorful Asian glaze of garlic, siracha, and hoisin sauce. This dish is perfect for mushroom risotto and perhaps a side of steamed asparagus.
You can pair this dish and your mushroom risotto with honey-glazed carrots for a sweet and savory combination of flavors.
You'll absolutely love this brown sugar salmon recipe that's both simple and delicious. It has a sweet marinade that combines soy sauce, brown sugar, and bourbon to bring out some outrageous flavor.
It also features crunchy toasted pecans for an interesting texture shakeup. Plus, this beautiful dish will make your mushroom risotto shine as well.
#8. Lobster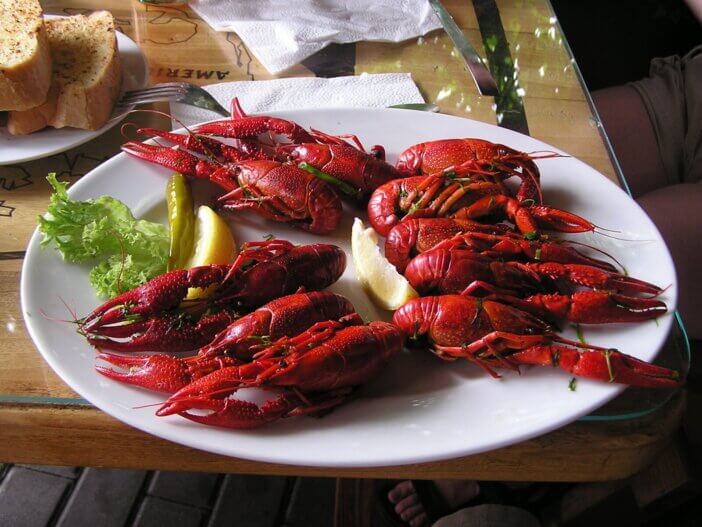 If you're looking for a lobster dish that will impress your guest and make your mushroom risotto look like a million bucks, this recipe for baked stuffed lobster is the ticket.
It features an elegant look using the entire lobster, and you can lay it on top of your risotto for a creative look.
Sometimes keeping things simple is best. And this recipe for lobster tails with garlic butter delivers the sweet flavor of lobster meat with a herbal garlic buttery seasoning that seamlessly blends with your mushroom risotto like an old dance partner.
The combination will have your taste buds doing their happy dance, that's for sure!
Another incredible-looking lobster recipe that tastes as good as it looks is lobster thermidor. This baked lobster dish features a decent cream sauce baked into tender, juicy lobster meat that will make your mouth water.
Watching a forkful of mushroom risotto and lobster thermidor headed for your mouth feels like winning the lottery!
What do you serve alongside risotto?
You've got a universe of options when it comes to non-meat dishes that are perfect with risotto. Here are just a few.
Ricotta
Okay, you're probably saying, risotto already has plenty of cheese, but there's never anything wrong with adding a bit more. Just a spoonful of ricotta cheese for an even creamier mushroom ricotta experience.
Arugula Salad
Arugula salad is ideal if you're looking for a healthy, vegan option with lots of flavors. This peppery, flavorful salad spices things up, and you can add other ingredients like nuts and grated Parmesan cheese to make it amazing.
Eggs
Poached, fried, scrambled, or boiled, you can always add egg to your mushroom risotto for the perfect blend of umami and egg flavor. Plus, the yolk can make your risotto even creamier and much more flavorful.
Beans
Beans are always a great way to add extra protein to mushroom risotto, and you can use just about any type of bean you like. However, many prefer using white beans and chickpeas.
Steamed Broccoli
Steamed broccoli is a great go-to veggie that you can eat plain or dress up with cheeses and spices such as salt, olive oil, and feta cheese.
Roasted Veggies
Another amazing side dish is roasted veggies; you can really enjoy a complete and filling meal by topping your mushroom risotto with veggies such as roasted carrots, cauliflower, zucchini, yellow squash, peppers, onions, and more.