Over the years, people have discovered the versatility of butternut squash as a great nutritious addition to their diet.
Butternut squash offers many health benefits, rich in minerals, vitamins, and antioxidants. It's also a fiber-rich, low-calorie food that may even help you lose a couple of pounds.
Regarding recipes, butternut squash is also very versatile as it can easily be added to dishes with all kinds of flavors, from sweet to savory. Many looking to eliminate or reduce carbs have substituted pasta for butternut squash spaghetti and have never looked back.
Below, you'll find some great suggestions and ideas for meats that go well with Butternut squash for a delicious and nutritious meal.
What main dish goes with butternut squash soup?
Butternut squash soup as a side dish pairs well with main dishes such as Oven-Roasted Turkey and casseroles. It's also great with sandwiches such as a turkey and bacon BLT. Brussels sprouts and bacon are another great main dish, as well as roasted pan-vegetables.
What are some meats that go well with butternut squash?
What meat goes well with butternut squash? Well, aside from turkey, there are many other types of meat that pair very well. Each meat brings something different to the collaboration that delivers a unique flavor and texture.
#1. Lamb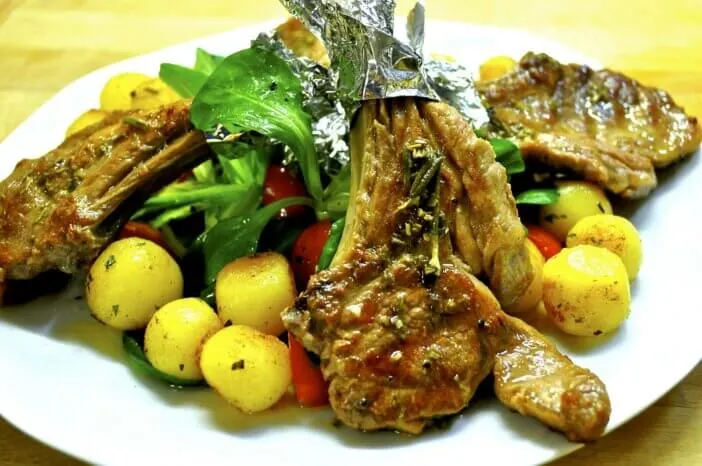 This Moroccan Lamb & Butternut Squash Stew recipe is perfect for warming your bones on cold winter nights. As with all stews, the thing to remember is to cook slow and low or risk tough meat.
This hearty and rich recipe features savory lamb shanks and butternut squash swimming in a delicious garlic, parsley, and lemon gremolata. The lamb shanks are braised in red wine to give them a fantastic flavor.
#2. Sausage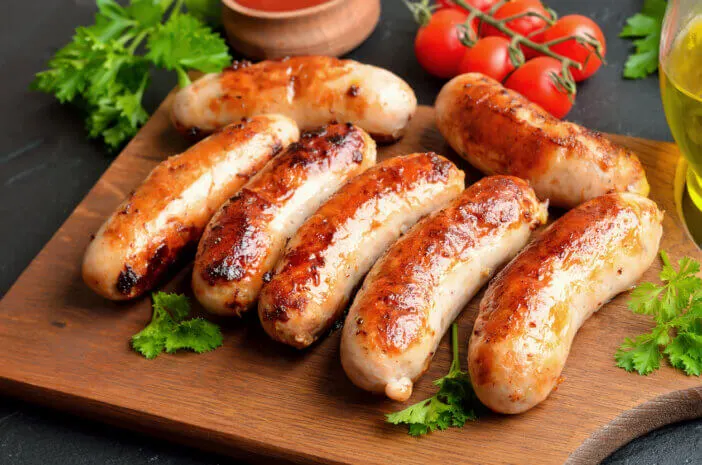 For a quick and easy meal, load up your butternut squash shells with this savory mixture of squash and Italian sausage for an outrageously delicious low-calorie meal that is guaranteed to satisfy your taste buds.
This incredible pasta recipe features butternut square, juicy sausage, and an earthy sage seasoning that is just an unbelievably delicious combination. You cook everything together in the same pan, making cleanup nice and easy. You can also replace the noodles with butternut squash spaghetti for a healthier, low-carb option.
#3. Pork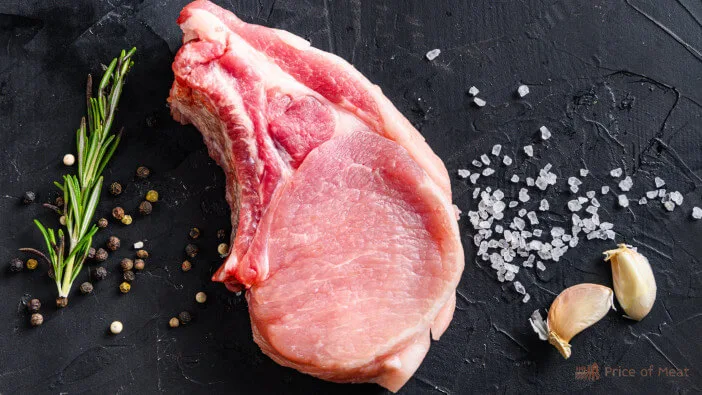 Apples are one of those fruits that work very well in many recipes, especially those with pork. And for this one-pan dish, you have juicy pork chops, sweet apples, and tender butternut squash, all cooked together with herbs and spices.
This sheet pan pork tenderloin recipe is ready to eat in 35 minutes and features an incredible maple-mustard sauce, scrumptious butternut squash, and roasted Brussels sprouts. It's a simple and easy dinner to put together.
#4. Turkey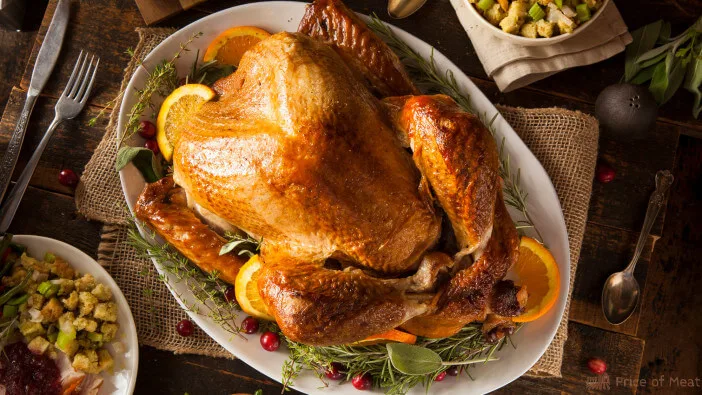 If you're looking for a healthier alternative to Hamburger Helper or Salisbury Steak, check out this recipe for one-skillet ground turkey with butternut squash. It features loads of herbs and spices, plus it's low-carb and ready to eat in only 30 minutes!
For an outstanding beef meatloaf alternative, try this recipe for turkey meatloaf with bacon and butternut squash covered in a sweet and savory maple glaze. It's a great meal for family dinners and can make for some pretty tasty leftover sandwiches the day after.
#5. Beef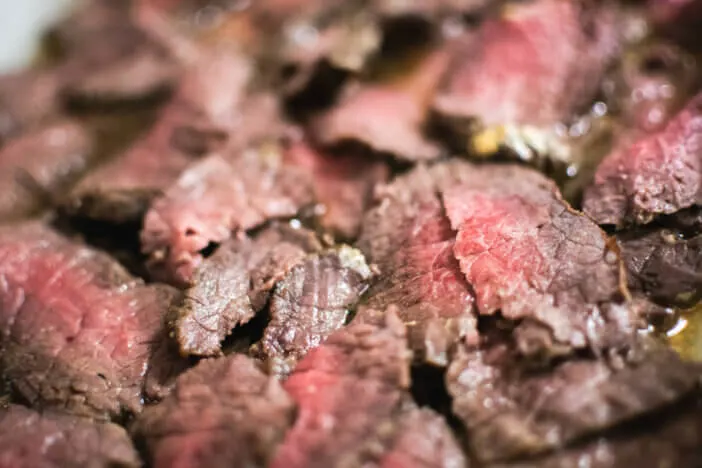 For a seriously tasty chili that packs an extra helping of nutrition, you've got to try this recipe for butternut squash chili featuring savory seasoned beef and generous chunks of tender butternut squash.
This recipe is definitely one that those who love grilling should try out. It features a big juicy grilled steak along with grilled butternut squash and zucchini covered in a delicious chimichurri sauce.
#6. Veal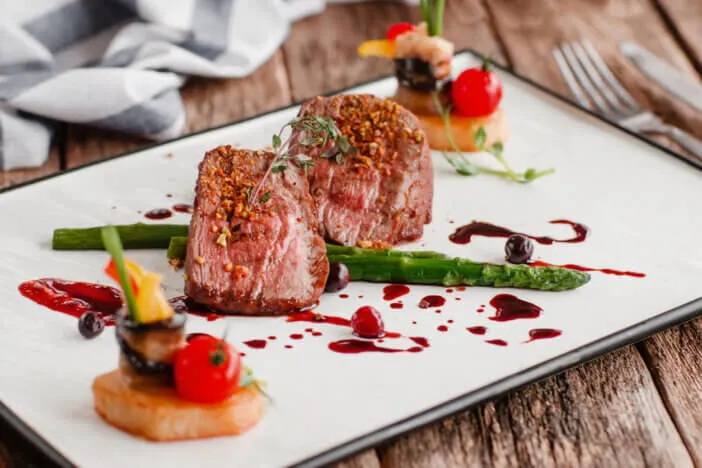 This mouthwatering dish features a traditional ragu sauce with ground veal, bacon, chopped veggies, and herbs topped with sour cream over the noodles. It's a hearty dish that is full of flavor and pretty easy to make. This dish is guaranteed to become one of your weeknight favorites quickly.
If you're seeking to really knock someone's socks off, this recipe for Vealchetta featuring a spicy roasted butternut squash salad will certainly do the trick! This recipe can take some time, about 2.5 hours or so, but the end result will leave your guests raving for years.
#7. Chicken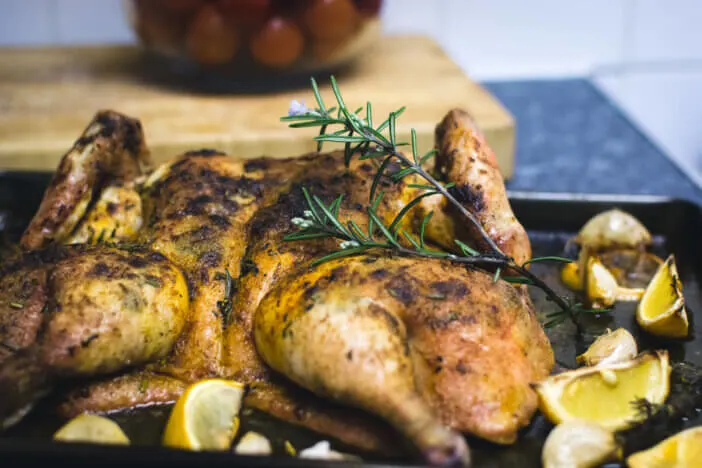 This recipe for chicken stroganoff features a fantastic butternut squash mash that's hearty, creamy, healthy, and packs tons of classic flavors. It's the perfect meal you can throw together on a busy weeknight, plus it's low-carb and dairy free.
Another fancy-looking dish that's really a breeze to make is this recipe for Chicken in a savory mushroom and butternut squash cream sauce. With this recipe, you can also substitute mushrooms for spinach or add it. I also added some diced tomatoes for extra color and flavor. Cherry peppers and red bell peppers work as well.
#8. Duck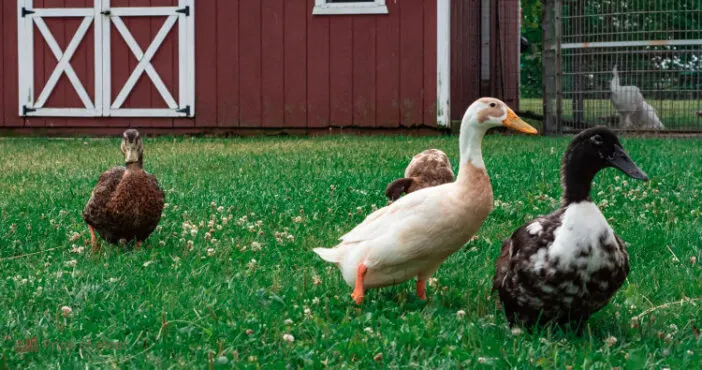 This recipe features tender, juicy slices of duck breast artfully fanned on top of butternut squash risotto, deliciously seasoned with sage and parmesan. When serving, just add a drizzle of your balsamic pan sauce, garnish the plate with fresh sage leaves, and enjoy watching your guest pick their jaws off from the floor.
Crispy, juicy duck oven roasted to golden perfection joins a flavorful butternut squash puree with salty parmesan and mascarpone cheese for an outrageously delicious culinary scandal that will leave your taste buds buzzing for years to come!
#9. Fish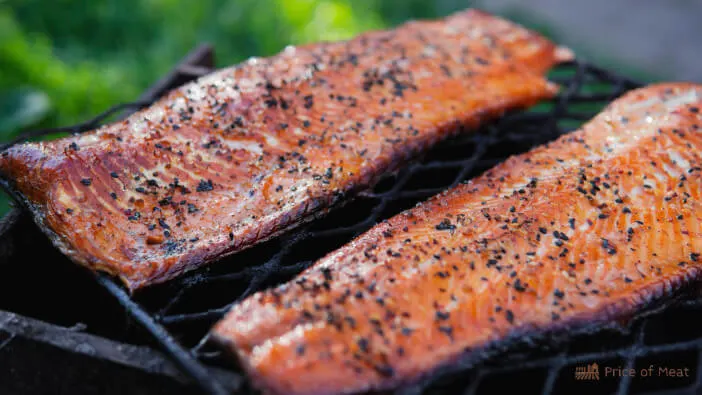 Trout is a pretty underrated fish, but this recipe will help you gain a whole new appreciation as it features honey mustard trout joined by roasted veggies such as zucchini and butternut squash, and quinoa for a complete meal that will leave your taste buds reeling (pun intended).
Salmon is one of the more popular types of fish, and with good reason. It's super easy to cook and very meaty. Plus, it doesn't have as much of that "fishy" taste which some don't enjoy as much as others. This recipe includes roasted salmon with a creamy butternut squash puree on top of sauteed spinach and garlic.
What does butternut squash go with?
Butternut squash has a subtle flavor that is slightly sweet but mild enough to mix well with a wide variety of seasonings and ingredients. Here are a few examples.
Herbs
Sage
The earthy flavors of sage and butternut squash are like a match made in heaven. Both have an earthy flavor that pairs exceptionally well.
To help the flavor of sage shine through, fry it in a pan with some butter for a couple of seconds on each side to bring those fragrant oils out.
Rosemary
Much like oregano and basil, rosemary is also within the mint family. And while it has a lot in common with those other herbs, it has a unique resinous and sweet intensity.
The tea-like qualities of rosemary tend to linger more so than other herbs. When you combine this ingredient with olive oil and garlic, you have a fantastic combination for enhancing butternut squash.
Thyme
Thyme is a fall herb that delivers a more woodsy flavor, much like sage. However, it really shines when used with poultry such as turkey.
It's great for recipes such as butternut squash and dates as it can ground the sweet flavors, giving the dish a more earthy complexity.
Garlic
While garlic is technically a vegetable, it's used as an herb to flavor dishes because of its overpowering flavor. Garlic can also improve the taste of meats, starches, and vegetables.
And like mushrooms, garlic promotes umami notes that work very well with butternut squash's natural sweetness. In combination with olive oil, garlic can give butternut squash a flavorful richness when used in soups.
Marjoram
Majoram is considered a delicate herb, making it perfect for butternut squash if you want to highlight its natural sweetness. It works very well on butternut squash bisque.
Basil
Basil, like garlic, is another type of seasoning that works well with many foods. And for butternut squash, basil's herbaceous and minty qualities pair very well with the squash's natural sweetness.
And since butternut squash has such a mild flavor, basil takes the lead, which is one reason why so many herbs and spices are compatible with the vegetable. Some great additions when adding basil to butternut squash include black pepper, garlic, or cayenne pepper.
Parsley
Like basil, parsley is another versatile herb you can match with just about any food. Chop some up, and it will liven up any squash dish to give it more herbal flavor.
Oregano
Oregano is a funny herb in that you don't even realize how much it can improve a dish until you add it. The oregano can add some bright notes to recipes such as butternut squash with caramelized onions.
Chives
Chives deliver mild notes of onion that really can enhance your butternut squash. The mildness of the squash and the boldness of chives perfectly complement each other for a complex and delicious flavor.
Other Spices
Cardamom
Cinnamon
Nutmeg
Black Pepper
Cayenne pepper
Sweet ingredients
Maple syrup
Agave syrup
Brown sugar
Honey
Caramel
Chocolate
Nutella
Peanut butter
Savory
Cheeses
Meats
Olive Oil
Nuts
Rice
Eggs
Pasta
Other Vegetables and Fruits
Leeks
Onions
Sweet potato
Carrots
Parsnips
Spinach
Corn
Kale
Apples
Broccoli
Potatoes
Pears
What protein goes with squash?
Here are a few non-meat proteins with recipes that also work well with butternut squash.
Eggs
Nuts
Quinoa
Tofu
Red Lentil
Chickpea
Black beans
Lima Beans