Rise of Plant-Based & Synthetic Meats: Top 10 Companies to Invest In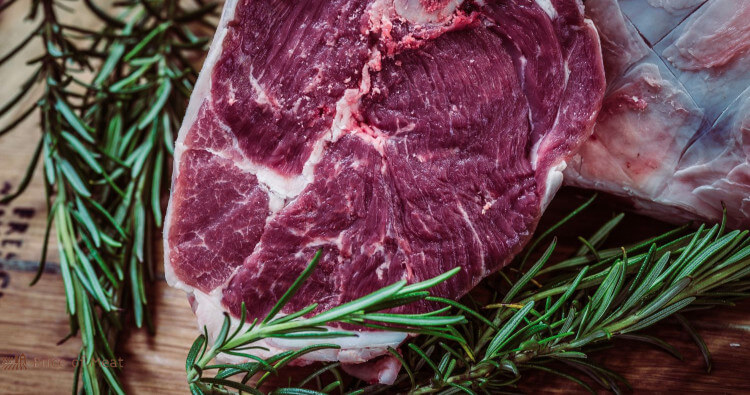 Meat and meat substitutes have been put in the spotlight recently in our collective search for a sustainable future. And if you're looking to put your money where your morals are, you'll need to learn how to invest in the rise of plant based and synthetic meats.
As a long-time chef and ardent environmentalist, I've kept a close eye on the companies that are creating the future of food in the modern world. So today, I'm going to share with you my top 10 companies that are making plant based or synthetic meats.
Some are already publicly traded, while others are yet to make an initial public offering. Either way, every one of these companies is worth watching closely — and investing in.
Disclosure: As an Amazon Associate, this site earns from qualifying purchases. Thank you!
Quick Sidenote – check out our shop for a curated selection of the best meats, cuts, sausages, and more. Open our shop in a new tab and explore!
1. Memphis Meats
Memphis Meats is at the forefront of cultured meat technology. So far, they've debuted cultured fried chicken, beef meatballs, and duck breast.
Even Bill Gates thinks that Memphis Meats is on the right track with their development — he joined Richard Branson and Tyson Foods in investing millions in the company early in 2020. Just check out this video of the reaction to their initial taste tests!
2. Beyond Meat
Beyond Meat (NASDAQ:BYND) is already a leading company in the plant-based meat category. They're a food production company built for the future of food.
Even as the past year has caused serious damage to the stability of the food and restaurant business, Beyond Meat is poised to continue growing in value.
Heck, even Burger King and Carl's Jr. have gotten in on serving Beyond Meat's plant-based burgers! If there's one stock that's worth investing in for the continuing rise of plant-based meats, this is the one.
3. BlueNalu
One of the few cultured meat companies with a focus on seafood rather than beef or chicken, BlueNalu is uniquely positioned in this up and coming market.
As global demand for seafood skyrockets and our oceans are less able to sustain the pace of fishing, alternatives to popular fish and shellfish will become increasingly valuable.
Based in San Diego, California, BlueNalu is yet to go public with their offerings; keep a close eye on them as they secure more funding and FDA approval to sell their cultured seafood.
4. Aleph Farms
The texture and taste of a full-bodied beef steak are the holy grail of many cultured meat projects. While it's easier to culture meat for sausages or meatballs, the striations and fat development in steaks have eluded many researchers.
Aleph Farms is tackling this project head on, using 3D lattices to grow convincing duplicates of rich and delicious steaks. And while they're not available to the public yet, Aleph Farms has let prominent figures like Israel's Prime Minister taste their cultured steaks.
5. SuperMeat
SuperMeat is focusing on America's most sold meat: Chicken. And thanks to their sustainable and controlled production process, all of their meats will have a longer shelf life than standard chicken.
How? By eliminating the slaughtering process, all of the potential for cross-contamination is brought to an absolute minimum.
They're based out of Tel Aviv, making them well positioned to take advantage of the other side of international markets.
6. New Age Meats
Berkley, California based New Age Meats is taking a novel approach to solving the problem of sustainable meat production. By combining cultured meats with plant-based proteins, they're able to recreate all the flavor and texture of farm-raised meat without the massive carbon emissions (something Nourish Ingredients is also working on).
Their sausages have already been a hit among journalists specially selected to try them, with Business Insider saying that "The flavor was smoky and savory. The texture was distinctly sausage-like. It tasted like meat. Then again, it is meat."
That's high praise for a company that's still in its infancy.
7. Eat Just, Inc.
Singapore laboratory startup Eat Just, Inc. has a lofty goal: To be operating profitably by the end of 2021. And while they're still a private company as of the time of writing, their CEO has indicated the company's intention to go public shortly after reaching profitability.
Since Singapore is the first government worldwide to give a green light for cultured meat sales, you can expect to see Eat Just, Inc. at the forefront of consumer technologies in this sector.
8. Integriculture
Integriculture is one of only a handful of cultured meat startups with more than a year of history, making it a safe bet in a young and rapidly developing field.
They produced a lab-grown foie gras all the way back in 2017, and plan to have it available for sale to restaurants in 2021 and consumers in 2023.
That's along with an innovative project called "SpaceSalt" where Integriculture is aiming to allow people to culture their own meat at home — or on the moon, if you happen to travel there frequently.
9. Future Meat Technologies
Another competitor in the Israeli "smart meat" sector, Future Meat Technologies has a patent pending process that grows meat cells in suspension.
This could position them to take advantage of a currently slow process, and equip them to produce yields up to 40 times as high as competitors. Their founder, Yaakhov Nahmias, is a decorated bioengineer whose accomplishments include the first 3D printing of living cells.
That's a promising pedigree for a company that aims to disrupt the meat distribution giants currently leading the game.
10. Tattooed Chef
Perhaps the simplest and most tried and true of all the companies listed here, Tattooed Chef (NASDAQ:TTCF) specializes in vegan and vegetarian frozen meals.
Favorites like their cauliflower mac and cheese bowl, cauliflower crust pizza, veggie hemp bowl, and zucchini spirals with basil pesto are a far cry from the preservative-loaded foods usually found in the frozen section.
Amazingly, this company plants, grows, manufactures, and prepares — making it a quadruple threat that's well equipped to make a big impact on the frozen food niche.