The fine arts of curing and smoking meat have shown up in nearly every culinary tradition. From the refined charcuterie of France to the simple beef jerky of early Americans to low and slow barbecue smoked pork butts, your options for curing meat are close to limitless.
Learning how to make cured meat products on your own can be tricky, though — unless you have access to some of the best books on curing and smoking meat, that is!
I've had the pleasure of working in famous barbecue cities across the United States, from Kansas City to Asheville, North Carolina and now Memphis, Tennessee.
Along the way, I've picked up plenty of tips and tricks for curing and smoking meat — and lots of book recommendations from prominent chefs.
Today, I'm happy to share the results of my studies with you in this guide to the best books on curing and smoking meat, so let's get right into it!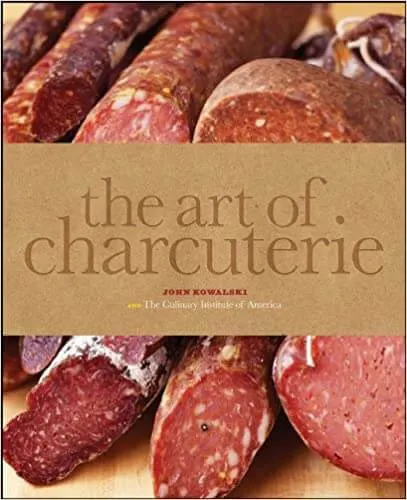 See Price on Amazon
What better source for your curing and smoking information than America's leading trainer of professional chefs? In this massive manual from the Culinary Institute of America, you'll learn the ins and outs of every type of cured meat, as well as a few smoked preparations and serving suggestions.
It's a dense book that's best suited for experienced cooks, but the explanatory sections make it approachable for beginners as well.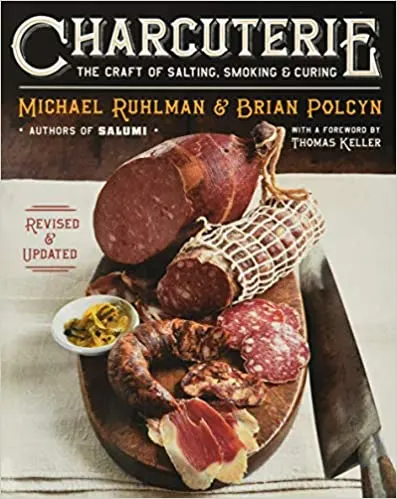 See Price on Amazon
Authors Michael Ruhlman and Brian Polcyn revolutionized the home meat curing scene with the release of this book in 2005.
Geared specifically towards home cooks, but with enough depth to appeal to experienced chefs, it's a joyous ode to the flavor potentials of cured and smoked meats. They've since revised it, making the instructions even easier and clearer to follow.
In my mind, it's the best introduction to charcuterie for anyone cooking at home. It details so many amazing cured meats from salami to bresaola to cecina (including tips on warming) and more.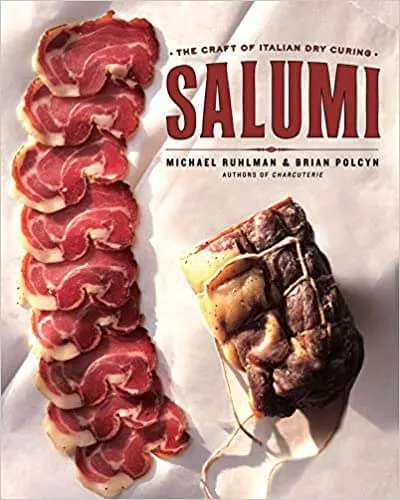 See Price on Amazon
Following up on their wildly successful Charcuterie, Ruhlman and Polcyn next set out to explore traditional Italian dry curing meat techniques.
Full of simplified recipe options that even the most amateur of cooks can follow, it will equip you with the knowledge you need to dry cure and make Italy's most revered cured meats (like prosciutto!).
You'll find copious illustrations and history anecdotes alongside 100 unique recipes, making this read as entertaining as it is informative.
See Price on Amazon
Many books on smoking meat give a basic overview with recipes designed to be followed by anyone. Robert Marianski's Meat Smoking and Smokehouse Design is not that kind of book.
Taking a deep dive into the construction of smokehouses and the science behind precise smoking and curing, Marianski has created an expert's manual that will take a lot of time to digest.
Get this book if you're ready to get really nerdy about smoking meat and food preservation!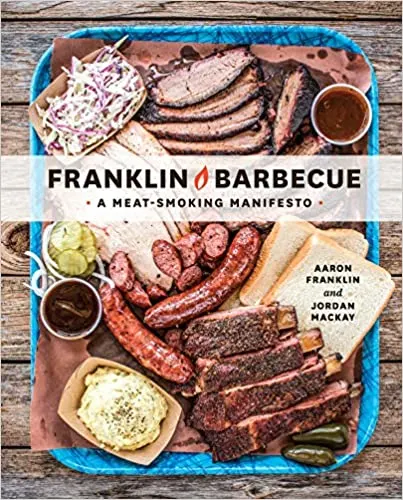 See Price on Amazon
Franklin Barbecue is an Austin, Texas legend whose barbecue is revered nationwide. After winning just about every major barbecue award there is, Aaron Franklin decided to share some of his secret techniques in this book.
It's a masterclass in barbecue and smoking meat, with invaluable instructions on choosing and curing your wood, customizing your smoker, and tending fires.
Barbecue enthusiasts should put this book on their wish list right away.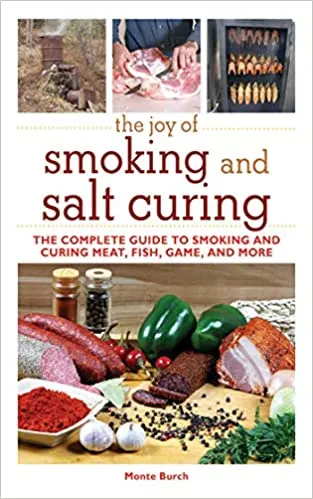 See Price on Amazon
Of all the books featured here, Monte Burch's The Joy of Smoking and Salt Curing is by far the easiest to read and implement.
Filled with no-nonsense advice that's as applicable on a homestead as it is in an inner city apartment, the book is ideal for beginners. In it, you'll learn how to smoke, salt cure, and air dry fish and game.
It's full of beginner techniques like country ham, salami, and great smoked sausage recipes along with exotic references to Scandinavian salt fish, cold smoking, and ancient culinary craft. The beautiful illustrations throughout make the directions supremely easy to follow.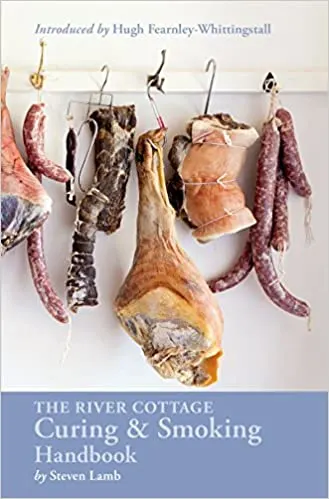 See Price on Amazon
Geared towards the sustainably-minded consumer, Steven Lamb's curing and smoking handbook may inspire you towards a simpler life in harmony with the land.
It's a much shorter guide than many on this list, with straight-to-the-point recipes and techniques that will let you get started curing and smoking meat today!
The tools section is a welcome addition, and a perfect place for beginners to start their smoking and curing journey.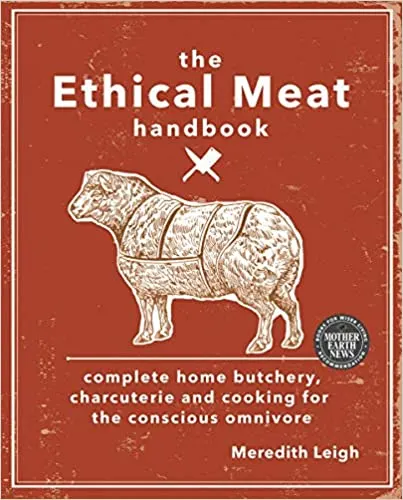 See Price on Amazon
By covering butchery, pure charcuterie, and cooking from an ethical standpoint, Meredith Leigh has created a truly unique cookbook.
In The Ethical Meat Handbook, she breaks down not only the ingredient choices, recipes and techniques you'll need to know, but explains the nutrition, ethics, and environmental impact associated with what you eat.
By the end of the read, you'll be well-informed on the complexities of meat production — and capable of minimizing your carbon footprint while keeping your favorite foods on the table.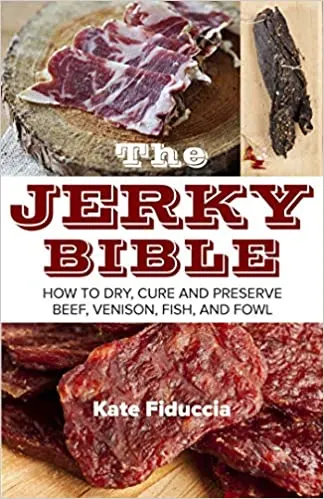 See Price on Amazon
Jerky is one of the easiest ways to get into curing meats for your personal consumption, and Kate Fiduccia is the perfect guide to the jerky world.
In The Jerky Bible, she beautifully illustrates each step of the jerky making process with detailed full-color photos, making it exceptionally easy to follow along with.
She covers jerky from every variety of meat, and gives tried and true seasoning recipes along with each one along with using (or not using) tools.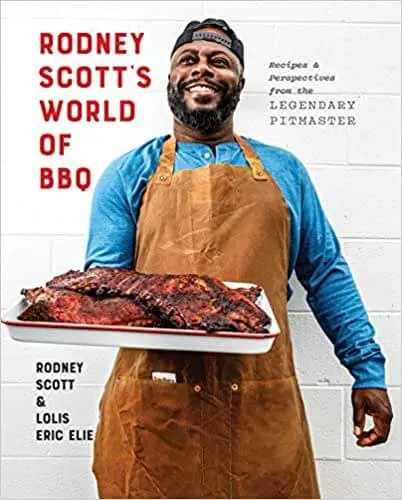 See Price on Amazon
Part memoir, part cookbook, and all inspiration, Rodney Scott's World of BBQ chronicles the upbringing of James Beard Award-winning chef Rodney Scott.
You'll find keen pointers alongside family stories, making this book the most entertaining and unique choice on this list. By the time you're done reading, you'll not just be inspired to make great smoked meats — you may even be entertaining opening a barbecue joint of your very own.
Explore More Bestselling Meat & Game Cookbooks!
Bestseller No. 1
Bestseller No. 2
Sale
Bestseller No. 3
Sale
Bestseller No. 4
Sale
Bestseller No. 5
Bestseller No. 6
Sale
Bestseller No. 7
Bestseller No. 8
Bestseller No. 9
Sale
Bestseller No. 10