15+ Best Brands of Bologna for Fun, Cheap Meals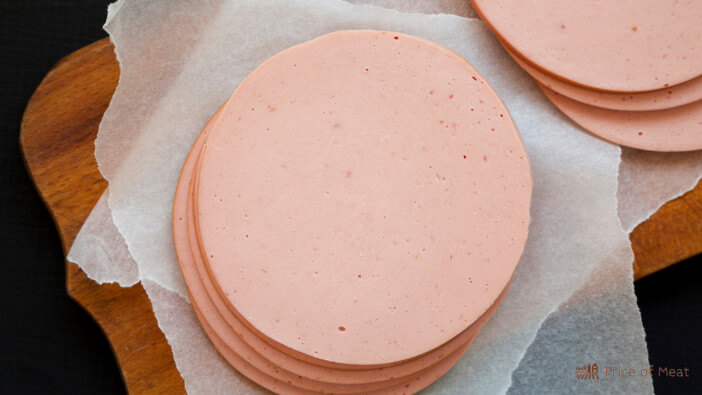 Bologna is one of America's most popular sandwich meats and a childhood favorite for millions.
It's relatively inexpensive and can often be found in the lunchboxes of millions of children and adults each day. However, there's a lot more to this popular lunch meat than meets the eye.
Disclosure: As an Amazon Associate, this site earns from qualifying purchases. Thank you!
Best Brands of Bologna
Believe it or not, other bologna brands exist aside from brands you find in most grocery stores, like Oscar Meyer.
Quick Sidenote – check out our shop for a curated selection of the best meats, cuts, sausages, and more. Open our shop in a new tab and explore!
These smaller brands are often dedicated meat artisans who seriously take the business of crafting excellent tasting, high-quality meats (for high quality bologna creations). 
Here is a list of the 15 best brands of bologna that you may not find in local grocery stores. Note: Some brands are only sold regionally.
Looking for a high-quality bologna? Look no further than Alex's Meat Vacuum Packed Ring Bologna! The bologna is made with the finest ingredients and vacuum packed to ensure freshness.
Berks Garlic ring bologna is a specific variation that is popular in Pennsylvania Dutch country. This bologna is hickory smoked and has a delicious flavor similar to Kielbasa, Summer sausage, or mild pepperoni. It is perfect for barbecues, cookouts, and picnics. It is made without artificial flavors, colors, or fillers and do not contain MSG. They are USDA certified and SQF certified (Food Safety).
This bologna is prepared according to traditional recipes using hand-trimmed cuts of select pork and beef that are carefully combined with savory spices. Boar's Head Bologna has a hearty, classic flavor.
Hippey's Ring Bologna is a type of bologna. It is made of pork and beef. It is a pre-cooked, dry-cured sausage. Hippey's Ring Bologna has a smoky flavor.
Alex's Meat Black Bologna is a high-quality product made from the finest ingredients. It is perfect for sandwiches, snacks, or anytime you want a delicious and satisfying bologna sandwich.
Boar's Head is the name brand among high-quality supermarket deli meat. Their bologna doesn't disappoint and goes above the cheap lunch meat aisle options. This all-beef bologna is prepared according to a classic recipe and is made with hand-trimmed cuts of beef and carefully selected spices. In each delicate bite, Boar's Head Beef Bologna has abundant flavor.
Hebrew National's kosher beef bologna is a hearty lunch meat ideal for making a real sandwich! The delicious 100% kosher beef bologna is made using high-quality cuts. This deli meat will add a savory kick to meals, snacks, and appetizers.
Gwaltney's mission to to help you pack your family a better brown-bag lunch. Gwaltney's bolognas and lunchmeats are a fantastic alternative to cafeteria food. This is one sandwich your kids won't want to exchange for anything else.
Hebrew National's lean beef bologna is a hearty lunch meat ideal for making a real sandwich! The delicious 100% kosher beef bologna is made using high-quality cuts with less fat than their traditional option. This deli meat will add a savory kick to meals, snacks, and appetizers.
A finely chopped blend of beef and pork seasoned with our unique seasonings and then smoked using natural hardwoods for that Koegel flavor. This product is packed in spiced vinegar for a pickled kick.
Scott Pete is a go-to bologna brand of the Midwest. It only has limited availability, but is well worth the purchase if you live / traveling through the Midwest.
Wunderbar Bologna claims to be the greatest thing since sliced bread. They use high-quality cuts of beef and a proprietary spice blend to produce their German-style bologna, which offers you a slightly sweet flavor that you like. Since 1972, they've been selling bologna in supermarkets across the country. Fry it for a smoky, deliciously caramelized taste or eat it cold for extra texture.
Kunzler's is coarse ground beef all beef bologna with a sweet tanginess and a delicate, soft texture. They claim a refined recipe from the Old World, as well as a favorite in Lancaster County! Gluten-free and without MSG.
Seltzer's original Lebanon Bologna recipe is made with high-quality ingredients and meticulously strung up in our smokehouses, where hand-tended fires slowly develop the taste you know and love.
Fischer's claims to be the "smile makin' people" and they definitely go for it with an interesting snack bologna that's both flavorful and convenient.
What is Bologna?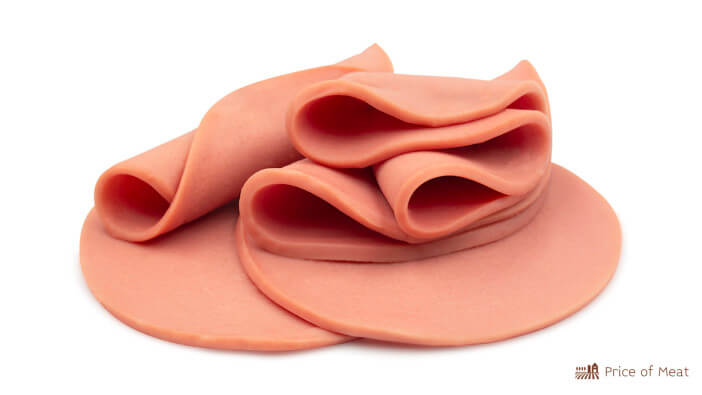 Bologna is a precooked sausage that's commonly used as sandwich meat. While it may be one of the cheapest meat products at the store today, it's actually a descendent of another, much more expensive Italian sausage called "mortadella."
Like bologna, mortadella is made using finely ground pork meat. It's then cooked and cured inside an oven at low temperatures before being packaged.
However, the biggest difference between the two is that mortadella also has added lard or fat, giving it a more marbled look. And some versions also contain green olives or pistachios, kind of like a version of olive loaf.
But, the number of spices added to the sausage makes mortadella much more expensive. In fact, the spices centuries ago were so expensive that the sausage was one only enjoyed by the rich and powerful.
Today's prepackaged bologna sold in grocery stores does not contain nearly as many spices, which also helps make it more palatable to children.
However, if you were to pay a visit to your local meat market, you'll probably taste the difference as it may have more discernable flavors like garlic, coriander, and pepper.
As for ingredients, American bologna combines different meats such as pork, turkey, beef, and chicken. Due to FDA requirements, bologna has to be ground up very well so consumers can't see any spices or fat. Bologna is made using a process that produces "meat batter."
There's a bit more detail to the process, but I'll spare your appetite just in case you plan to have a boloney sandwich in the near future.
What are the different kinds of bologna?
Like most sausages, there are different varieties of bologna, each made with its own special blend of ingredients and unique attributes.
Classic Bologna
The bologna most of us grew up eating is known as classic bologna. It's a fully cooked sausage that's usually eaten pan-fried or cold. Classic bologna is wrapped in a white casing and cut into 1/4-inch disks.
Most folks enjoy classic bologna between two pieces of white bread, sometimes with American cheese and their favorite condiments like mayo, ketchup, or mustard. The main brand (and inventor or American bologna) is Oscar Mayer.
They are a go to lunch meat for many Americans with a simple packaged bologna that goes well on a bologna sandwich or as fried bologna slices.
Halal or Kosher Bologna
Halal or Kosher bologna is basically the same as classic bologna, just without the pork. Kosher brands like Hebrew National only make beef-based bologna.
Kosher bologna is eaten the same way as Classic Bologna, except without the pork. It has a slightly different fat content and texture.
German Bologna
It's made using finely ground pork and beef. It also has seasonings such as garlic and other spices, much like popular German sausages. It also has a spicer and stronger flavor than classic bologna, resembling Polish or Hungarian sausage.
Lauantaimakkara
Lauantaimakkara (quite a mouthful) is a bologna recipe made using beef, pork rind, pork, potato flour, spices, and seasonings. As a result, it's airier and firmer than classic bologna, which makes it easier to slice into thinner pieces for sandwiches or just as a quick snack.
The recipe originally comes from Finland, where it's beloved and called a "Saturday sausage." It has a mild taste and a pinkish color.
Lebanon Bologna
Lebanon bologna is made using aged beef and lots of hearty spices such as mace, black pepper, and nutmeg. These seasonings and the aging process is what give the sausage a more robust smokiness and spiciness, making it ideal for use in hearty sandwiches. The flavor of Lebanon bologna is often compared to salami.
Compared to classic bologna, the Lebanon version is usually thicker and is often enjoyed as a snack.
Interestingly, this bologna was created in the U.S and named after Lebanon county, Pennsylvania. That would likely be the reason for any confused looks at a deli in Lebanon, the country, should you inquire about this sausage.
Ring Bologna
Ring bologna is a version of the classic bologna recipe that's made using a mix of pork and beef plus sugar, salt, and spices.
It comes from the Midwest region of the U.S and is named after the process used to make it. The meat batter is formed into a ring before being stuffed into a narrow casing. This recipe is usually mostly beef and has a firmer texture than classic bologna, plus a pretty mild flavor.
Just like classic bologna, you can eat ring bologna cold or pan-fried. It is usually thinly sliced, served on crackers and cheeses as an appetizer, and used as sandwich meat.
Rag Bologna
Rag bologna is a recipe that uses cuts of pork and beef plus different protein fillers such as whey powder, soy protein, powdered milk, flour, lard, sugar, salt, spices, and curing agents. It was first created in Tennessee.
The flavor is sweet and salty with a moist, semi-soft texture.
This sausage is also fully cooked and can be eaten either pan-fried or cold. It can be served as sandwich meat or as an appetizer with crackers and cheeses.
However, this is more of regional bologna that's rarely found outside of the Tennessee area unless you order from an online specialty deli.
Vegetarian Bologna
This meatless bologna is made using mostly wheat gluten and soy. It has a texture similar to meat and a flavor relatively close to classic bologna. This variety is often used as a vegan alternative.
Polony
In Great Britain, bologna is known as polony. It's often put in a package that differs from bologna sold in America, but it's basically the same sausage.
In fact, the words bologna, polony, and baloney, are all words for the same processed sausage meat that has developed across different cultures ever since the days of the Roman empire.
Bologna Brands FAQs
Is there a type of bologna made with horse meat?
No, there isn't a variety of bologna that uses horsemeat. Bologna is only made using pork, beef, and poultry.
Is beef bologna better than regular bologna?
The main difference between beef bologna and regular bologna is that beef is made only with beef, whereas regular bologna contains pork, beef, and often poultry, such as chicken and turkey.
What brand of bologna is the healthiest?
Vegetarian or vegan bologna is going to be the healthiest since it does not contain processed meat. However, there's no one meat-based bologna that's healthier than the other. Bologna is not a "health food,." It's a pleasure food best enjoyed in moderation along with a balanced diet of fruits and vegetables.
What is the difference between German and American bologna?
The German version is mostly beef and much spicier than the American version. It tastes more like Polish sausage than classic bologna.
Is a hot dog and bologna the same thing?
Despite the rumors, similar ingredients, and production methods, hot dogs and bologna are two different sausages. They use different spices, but they are similar in one way. They are both emulsified sausages, meaning they are ground up into a super-fine paste. But, once again, hot dogs and bologna taste very different.