16+ Best Summer Sausage Side Dishes & Food Pairings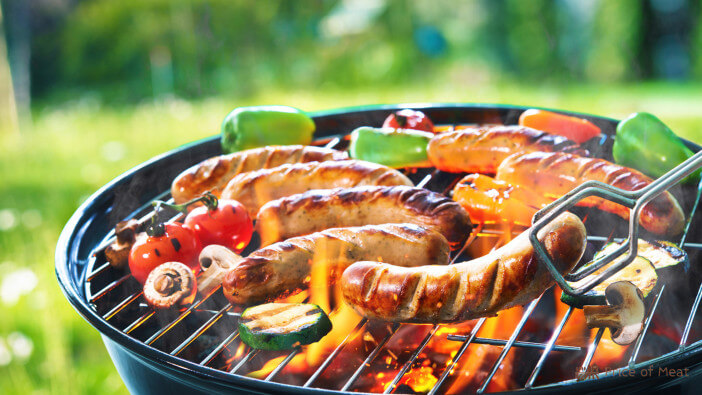 If you're looking for the best summer sausage side dishes, we've got everything you need in this comprehensive guide.
Summer sausage is great to serve in the summertime because you can either slice it cold to enjoy it or cook it outside on the grill.
Whether served by itself or with other BBQ meat, having the best side dishes can take your meal over the top. Let's dive in!
Disclosure: As an Amazon Associate, this site earns from qualifying purchases. Thank you!
Quick Sidenote – check out our shop for a curated selection of the best meats, cuts, sausages, and more. Open our shop in a new tab and explore!
1. Macaroni and Cheese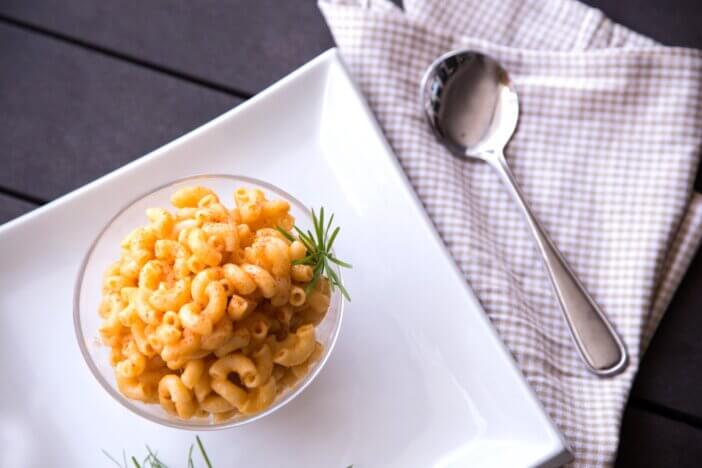 Are there people who don't love macaroni and cheese? If so, we've not met them.
The little blue box mac 'n cheese is pure comfort food, but nothing beats homemade macaroni and cheese.
This macaroni and cheese recipe from the Pioneer Woman is a classic. To make it, you need dry mustard and a whopping whole pound of cheese. Consider Monterey Jack, cheddar, or fontina.
2. Applesauce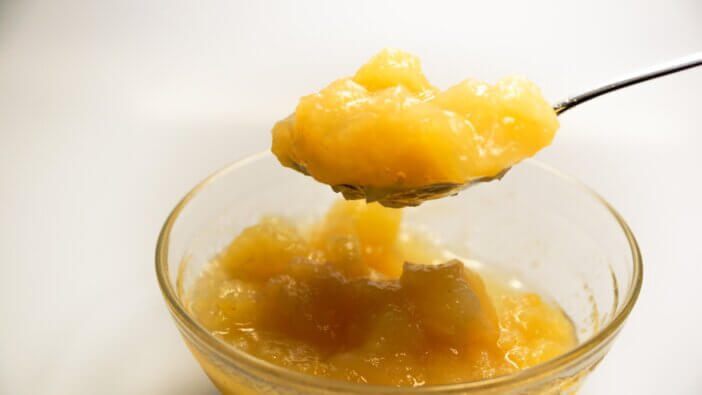 When you want an easy side dish for summer sausage, you can't go wrong with applesauce.
You can buy an all-natural brand such as Mott's Applesauce that only contains apples. However, homemade applesauce is super easy to make.
All you need for this homemade applesauce recipe is apples, water, sugar, and cinnamon. You can also cook it in the slow cooker or Instant Pot.
3. Sauteed Onions and Peppers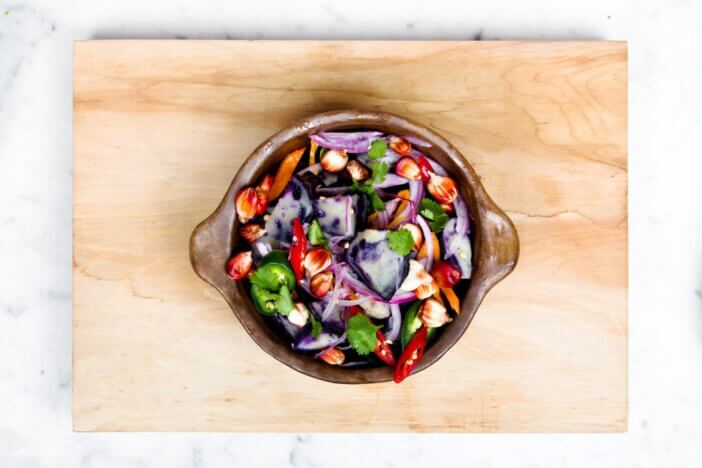 Sauteed vegetables are an excellent side dish for any meal, whether it's grilled outside or inside. One of our favorite simple side dishes is sauteed onions and bell peppers.
For extra color and flavor, use different colors of bell pepper. We love making sauteed peppers and onions with red, green, orange, and yellow bell peppers. Red onion also adds tons of color and a sweeter flavor.
4. Homemade Potato Chips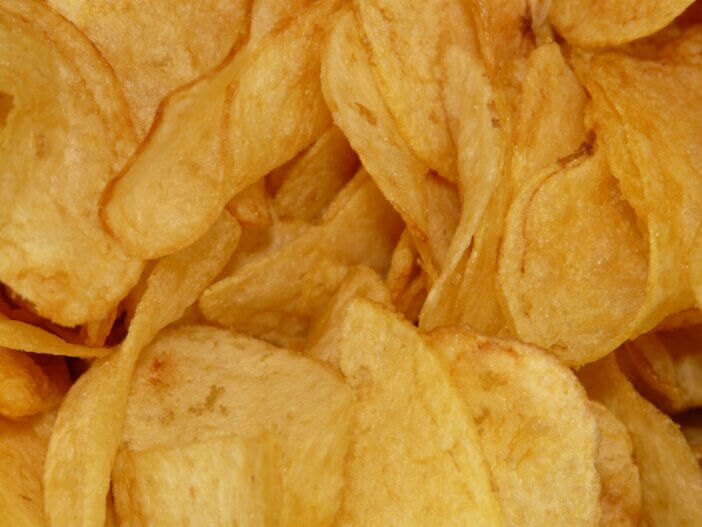 If you're looking for a quick side dish for summer sausage, consider potato chips. Yes, they're not the healthiest side dish in the world, but they're quick and easy (and most people love them!).
If you want to make your meal extra special, consider making homemade potato chips. All you need for this recipe are sliced russet potatoes, vinegar, sea salt, water, and oil. You can also cook them in the air fryer.
5. Caprese Salad
Cold salads make the best side dishes for summer sausage. If you're going to eat summer sausage cold, going with a cold side dish is a great idea.
We love a green salad, but it's also fun to make something with more complex flavors, such as a classic Caprese salad. For Caprese salad, you need sliced tomatoes, fresh basil leaves, fresh mozzarella cheese, olive oil, black pepper, and sea salt.
6. Homemade French Fries
French fries seem to go with just about everything. From an elegant steak dinner to simple hot dog or hamburger dinners, French fries are a beloved side dish.
You can buy frozen French fries and use your air fryer to heat them to go with your summer sausage. You can also make homemade French fries. All you need are potatoes, oil, and salt.
7. Baked Beans
Any type of beans make a great side dish for sausage, but we love the sweet/salty taste of homemade baked beans.
This recipe calls for navy beans, bacon, onion, garlic, ketchup, molasses, brown sugar, Worcestershire sauce, paprika, and apple cider vinegar. Another option is to start with canned pork and beans to create a quicker version of homemade baked beans.
8. Grilled Veggies
If you're serving summer sausage for dinner, chances are you're trying to avoid firing up your range and heating up your kitchen. The perfect side dish for summer sausage (or any meat!) is grilled veggies.
You can grill any type of vegetables, but the easiest to pull together are asparagus spears, large slices of bell pepper, slabs of sliced red onion, and zucchini spears.
9. Potato Salad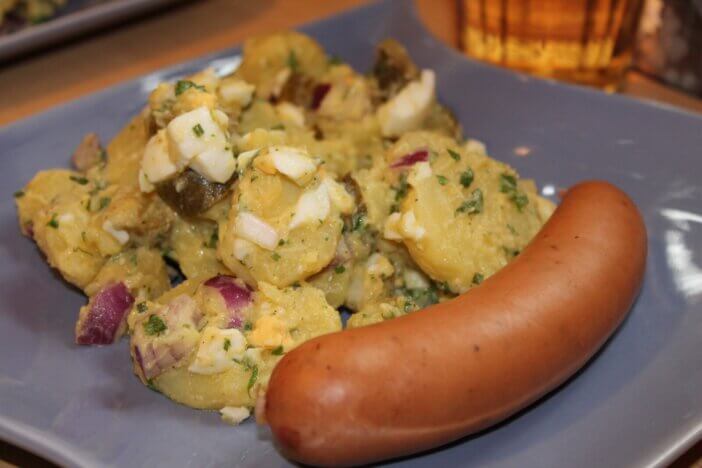 One of our favorite cold salads is potato salad. You can whip up a batch of creamy old-fashioned potato salad, and it will keep in the fridge for up to a few days. This makes it super easy to make a side dish in advance.
Another option is to cook the potatoes ahead of time, then mix your salad the day of your dinner. You can also use store-bought potato salad.
10. Creamy Polenta
If you want a warm and creamy side dish for summer sausage, you can always go for polenta. Polenta is a type of Italian porridge that is more traditionally served with meals other than breakfast.
Polenta is made from cornmeal that has been coarsely ground (a relative of making a corn dog). You can top polenta with all types of yummy add-ons, including cooked veggies, herbs, and cheese.
11. Green Salad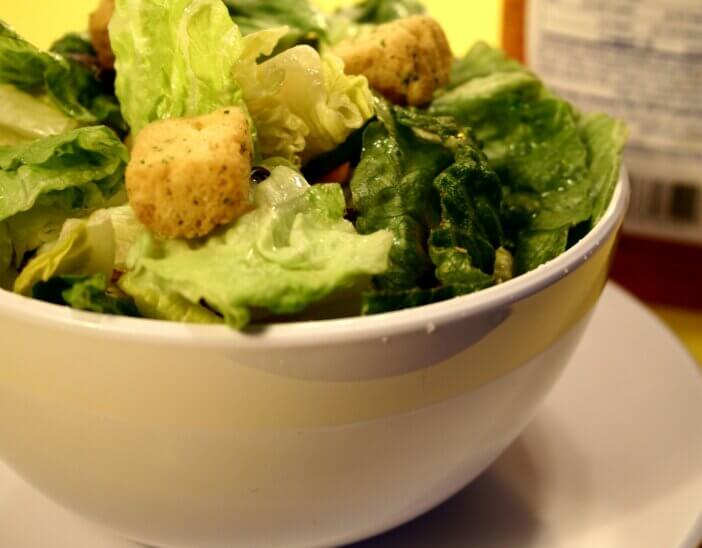 Nothing beats a simple green salad, and salad goes with almost any meal you can imagine, including summer sausage.You can start with bagged salad greens or chop your lettuce yourself.
One reason to love salad is that you can make it as individual and unique as you want. Consider add-ins such as green pumpkin seeds, chopped nuts, diced pears or apples, any type of veggies, and crumbled feta cheese or goat cheese.
12. Sweet Potato Fries
The air fryer has changed the way we cook, and it's just another appliance that can help us cook delicious meals without heating up our kitchens.
Sweet potato fries are a healthy alternative to classic French fries, and they're just as delicious. To make these air fryer sweet potato fried, you need sweet potatoes, olive oil, sea salt, paprika, garlic powder, and black pepper.
13. Squash Casserole
If you have a garden, one thing you can count on in the summer is plenty of summer squash and zucchini. We love fried squash and steamed squash, but a squash casserole is something that's out of this world delicious.
This squash casserole recipe is made with yellow squash, bell pepper, cheddar cheese, mayo, and sour cream. Crushed Ritz crackers add a crunchy topping, but you can also use breadcrumbs.
14. Coleslaw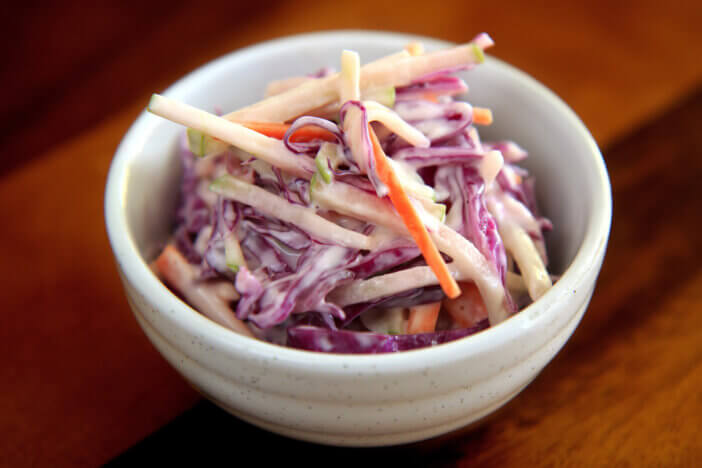 Homemade coleslaw is another great cold salad that's an excellent side dish for summer sausage. You can easily make homemade coleslaw by buying chopped cabbage and making a homemade dressing (or using a bottled coleslaw dressing).
Starting from scratch and chopping your cabbage is time-consuming, but it's a good way to have super fresh coleslaw. You can also make the slices or chunks the size that you want.
15. Garlic Roasted Potato Wedges
When it comes to fried or baked potato slices, potato wedges just seem heartier than French fries. It's traditional to leave the skins on when you're making roasted potato wedges, so it's also easier than making homemade French fries.
For these potato wedges, you need minced garlic, onion powder, smoked paprika, and shredded parmesan cheese. Garnish with fresh parsley. You can bake these or make them in your air fryer.
16. Cucumber and Vinegar Salad
Our last featured cold salad is a classic cucumber and vinegar salad. If you have garden cucumbers, you'll love having this quick and easy recipe on hand.
This cucumber salad recipe is different from the creamy cucumber salad that many of us are accustomed to seeing. For this recipe, you need white wine vinegar, olive oil, sugar, fresh dill, cherry tomatoes, black pepper, and red onion slices.
FAQs about the Best Summer Sausage Side Dishes
Below, we address some of the most frequently asked questions about what to serve with summer sausage.
What is summer sausage?
Summer sausage was created in the era before refrigeration. People needed a way to preserve meat that would not spoil in the hot summer months. That's how summer sausage got its name.
Summer sausage is almost always fully cooked, so you don't have to cook it to eat it. Most summer sausage is made with beef and pork. However, you'll also see summer sausage made with just beef or with other meats such as chicken or turkey.
What goes well with summer sausage?
Cold salads are perfect as side dishes for summer sausage because if you're cooking a meal outside in the summer, most people don't want hot sides.
Potato salad, macaroni salad, and coleslaw are all wonderful side dishes for grilled sausage. Also, a green salad is a simple and light side dish to serve.
What are good sides for sausage?
As mentioned above, any type of salad is great to serve with sausage. However, if it's a cooler day, you may want to create some side dishes such as mashed potatoes or vegetable casseroles. Squash casserole is perfect for serving with sausage, as is any potato and cheese casserole.
You can also keep your side dishes for sausage super easy and cook French fries, baked potatoes, or baked sweet potatoes.
Does summer sausage have to be refrigerated?
Summer sausage doesn't require refrigeration. However, once you cut into it, summer sausage will last longer in the fridge. Also, when the casing is cut, you risk exposing the meat to spoilage.
Now that we have refrigeration, it's best to keep your summer sausage in the fridge to make it last longer.