9+ Meals That Ribeye Steak Is Good For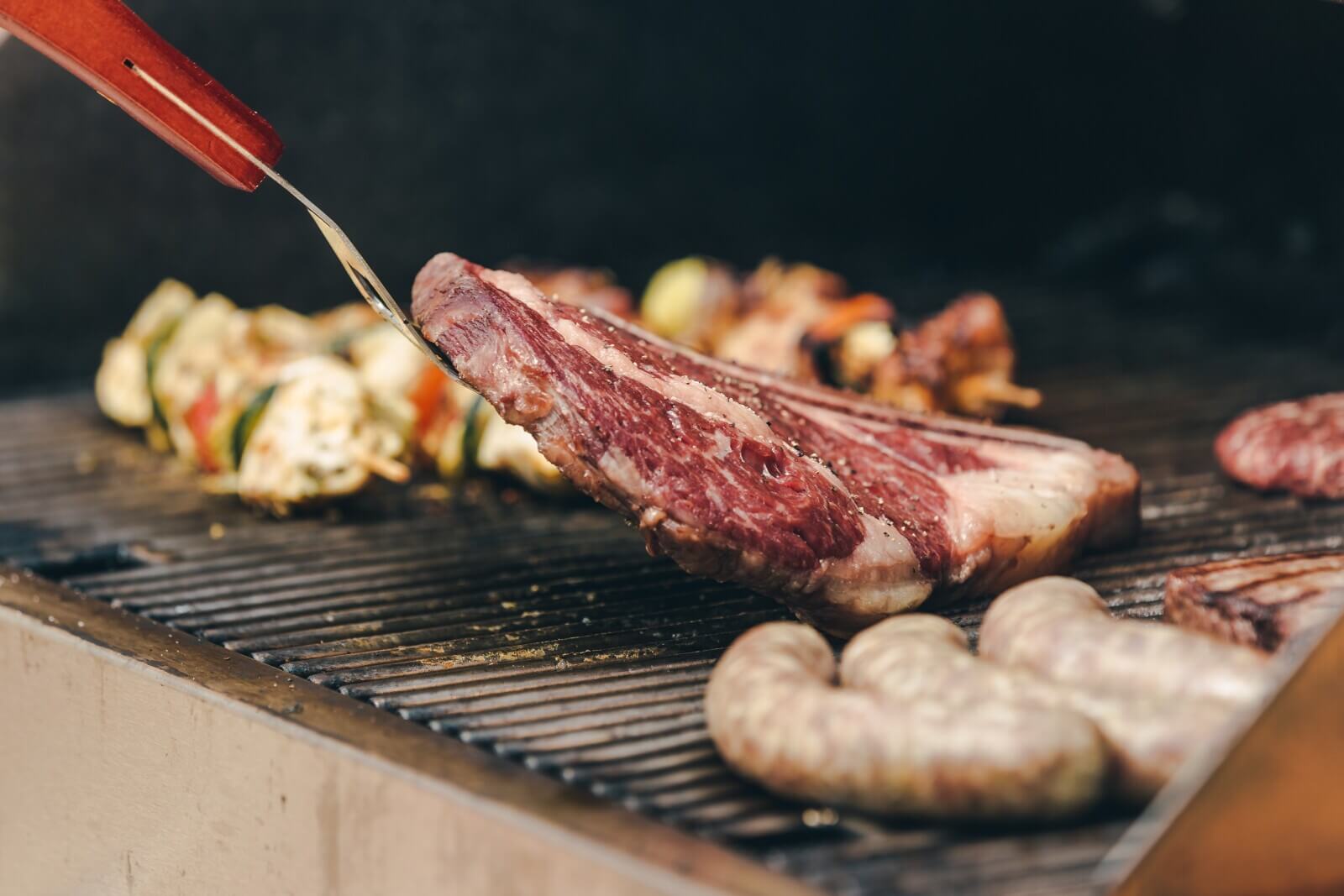 Most people have only had Ribeye steak cooked a certain way, which usually involves garlic, butter, and maybe a few rubs, herbs and spices with traditional side dishes.
However, there are so many meals that ribeye steak is good for. You can enjoy this delicious (and sometimes expensive or giant or Frenched) cut of beef to get your money's worth!
You open up a universe of delicious possibilities when you think of ribeye steak as an ingredient in your meal rather than the meal itself.
In this article, I'll show you some mind-blowing ideas of how you can take your ribeye steaks and create brand new culinary experiences.
Quick Sidenote – check out our shop for a curated selection of the best meats, cuts, sausages, and more. Open our shop in a new tab and explore!
Disclosure: As an Amazon Associate, this site earns from qualifying purchases. Thank you!
What is Ribeye Steak Good For?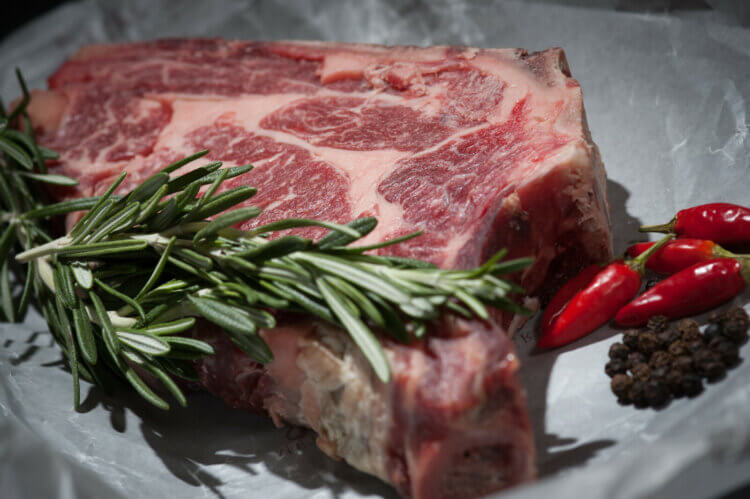 When just speaking of ribeye steak itself, this cut of beef is taken from the prime rib that sits on top of the rib primal (the part of the cow between the loin and chuck).
In other words, the ribeye is the meat between each of the cow's ribs, making it a boneless cut (including the bone makes it a Tomahawk and known in the West as a Spencer steak).
Ribeyes are great for pan-searing, which helps to bring out the meat's delicious flavors. Also, you can see the amazing marbling on ribeye steaks.
Marbling refers to those white lines throughout the meat that represents intramuscular fat.
When cooking a ribeye to medium rare, this fat melts and, combined with your other ingredients such as herbs and garlic, contributes outstanding flavor to your steak.
9 Meals That Ribeye Steak Is Good For
Below is a list of incredible dishes you can make using ribeye steak. These dishes offer unique seasonings, flavors, and ingredients guaranteed to give you a brand new ribeye steak experience.
If you're looking to heat things up with a little spice. This recipe for Grilled ribeye with Shishito pepper salsa is a fantastic choice.
You'll want to cook the peppers for a short time to preserve their green color. Plus, this adds texture and bite to your salsa.
Ingredients for this dish include boneless ribeyes (1½-inch-thick, 1¼ pounds each), freshly ground pepper, Kosher salt, flaky sea salt, olive oil, shishito peppers, garlic cloves, and sherry or red wine vinegar.
One of the best things about these cajun butter steak bites is that you can make these in under ten minutes without even marinating your steak!
These bites are great as a main course, and you can prepare them with so many different sides and add-ons.
For example, they are great with glazed carrots and mashed potatoes. You can also add some grilled onion and bell pepper to the mix. The possibilities are endless!
Ingredients for this dish include: 23 ounces of ribeye steak cut into 2-inch cubes, canola oil, melted butter, finely chopped garlic cloves, mild paprika, salt, garlic powder, onion powder, chili powder, dried thyme, dried oregano, brown sugar, cayenne pepper, and cracked black pepper.
This ribeye steak recipe is something you might find in one of those uber fancy steak restaurants. Steak au Poivre introduces the flavor of cognac to produce a fantastic steak cream sauce that's like nothing you've ever tasted.
Ingredients for this meal include boneless ribeyes (1½-inch-thick, 14 ounces each), vegetable or grapeseed oil, Kosher salt, unsalted butter, large shallot (finely chopped), cognac, heavy cream, coarsely ground black pepper, garlic cloves, and small rosemary sprigs.
This upgraded Philly Cheesesteak recipe substitutes lower-grade steak for deliciously tender and juicy ribeye. The recipe does call for a bit of marinading, but only for a few minutes while you chop up your veggies.
After that, you're going to sear your steak and cook everything as you usually would for a Philly Cheesesteak. And don't forget to back your sandwich as this makes a world of difference with regard to taste and texture.
Ingredients for this meal include ribeye steak (1/2 pound), Worchestershire sauce, salt, pepper, unsalted butter, green bell pepper, yellow onion, mushrooms (optional), provolone cheese, and hoagie rolls or deli sub buns (plus the sauce & condiments of your choice).
Salads are another great way to use your ribeye steaks. They offer a very wide range of possibilities, with most, the only thing you need to cook is your steak.
It's a great way to use leftovers and helps you eat healthier and not give up delicious food.
The strawberries and goat cheese in this savory recipe taste amazing with the well-seasoned ribeye steak.
The strawberry vinaigrette neatly ties it all together, bringing the perfect balance between sweetness and tartness.
The ingredients for this meal include ribeye steak, strawberries, quinoa, greens (such as arugula and baby spinach), goat cheese, and red onion.
You'll need strawberries, apple cider vinegar, olive oil, garlic, dijon mustard, fresh thyme, and fresh lemon juice for the marinade.
Fruit is an ingredient people neglect to think about when it comes to meat dishes, but for ribeye, you can infuse your steak with a wide variety of sweet fruit flavors to give your meat a unique smokey, sweet taste.
The mixture of blue cheese in this recipe also brings a creamy and herbal flavor, adding complexity and texture to an already outstanding meal. You can also use this recipe for salads, baked potatoes, and even sandwiches.
The ingredients for your port wine reduction include large shallots, canola oil, sliced white mushrooms, cracked black peppercorns, sugar, dry red wine, ruby port, veal stock (or beef or chicken stock), thyme springs, bay leaf, huckleberries, blackberries, or blueberries.
For the steaks, you need bone-in ribeye steaks, freshly ground pepper, Kosher salt, canola oil, unsalted butter, and crumbled blue cheese.
If you thought fruit was a strange ingredient for steak, then coffee must seem positively bizarre. However, a coffee-rubbed steak delivers a rich, smokey finish to a steak that's unmatched.
In addition, you have rosemary butter which enhances the meat's flavor profile by adding rich, buttery, herbal influences.
This type of ribeye steak is also known as a cowboy or tomahawk steak because of the bone, which also adds a degree of flavor to the meat.
However, there is a slight difference between the cowboy and tomahawk steak cuts, as the tomahawk has a longer bone and 4-5 additional inches of rib bone that extend out from the steak.
Ingredients for this dish include a cowboy steak, butter, ground coffee, rosemary sprig, and vegetable or canola oil.
Bibimbap which is pronounced (Bee-beem-bap), is considered one the most popular Korean dishes that are a staple in Korean restaurants worldwide.
This stir-fry classic brings ribeye steak together with other amazing ingredients to create a protein-packed rice bowl that's tied together with a fried egg.
The only challenge is that you have to stir-fry each component of this dish separately. This dish is full of rich textures and Asian flavors, plus the bulgogi beef marinade is something you'll want to use again and again in many other steak dishes.
Ingredients for this meal include cooked seasoned ribeye steak, stir-fry oil, minced garlic cloves, bean sprouts, soy sauce, sesame oil, julienne or shredded carrot, zucchini, spinach, sliced shiitake mushrooms (or white button mushrooms), eggs, sesame seeds, short-grain rice, water, rice vinegar, and salt.
For the Korean Bulgogi marinade, you'll need gochujang, sesame oil, sugar, water, apple cider vinegar, and minced garlic.
This healthy ribeye steak recipe incorporates zucchini noodles to create a super-healthy meal that's ready to eat in only 25 minutes!
This low-carb, one-pan meal is loaded with savory flavors and looks positively fantastic. If you're trying to get your family to eat healthier, this is certainly a great go-to recipe to have handy.
The ingredients you'll need for this dish include ribeye steak (thinly sliced), zucchini, coconut oil, low-sodium soy sauce, minced garlic cloves, and toasted sesame seeds (optional).