Roast beef sandwiches from fast-food chains pretty well come the same way – boring. And leftover chunks of red meat are just that unless you dress them up.
Let's stretch our culinary muscles and find ways to elevate your lunch with a variety of foods to put on your roast beef sandwich – whether you are using deli meat or leftovers.
What is a good roast beef sandwich foundation?
A roast beef sandwich is one made of bread and roast beef. It can be deli meat or leftover roast. You can have one cold, warm, or hot.
A classic roast beef sandwich typically just has beef, cheese, tomato, and lettuce with maybe some condiments. But classic is boring.
Whether it is sandwiched between the bread or laid out open-faced, a roast beef sandwich is as diverse as the foods you can put on it.
Begin with Bread
Bread is the base for all of the goodies. And traditionally, roast beef sandwiches are served on white bread.
But don't limit yourself to that thought. Choose a bread that can take the piling on what you're about to do.
Flatbread is a healthy choice if you want to cut calories.
What should I put on my roast beef sandwich?
Anything and everything you want or desire, but you do want balance.
You don't want to smother out the roast beef taste.
1. All of the Cheese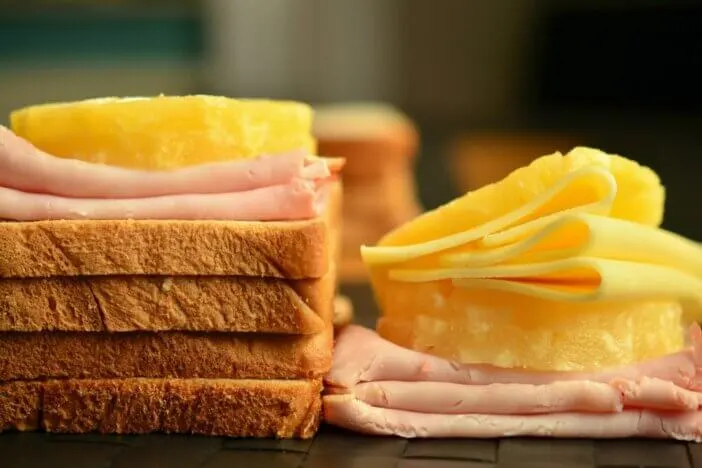 Name one thing that isn't better with cheese? Non-cheese lovers need not answer.
Roast beef sandwiches are made better by cheese's presence, and you can even use more than one.
Provolone
Swiss
Cheddar
Havarti
Muenster
Pepper Jack
Mozzarella
Goat cheese
Parmesan
Vegan Options
Vegan-friendly alternatives to cheese are becoming tastier and tastier.
Vegan cheese is made from plant-based ingredients such as soybeans, peas, cashews, coconut, or almonds.
2. Makes it a BLT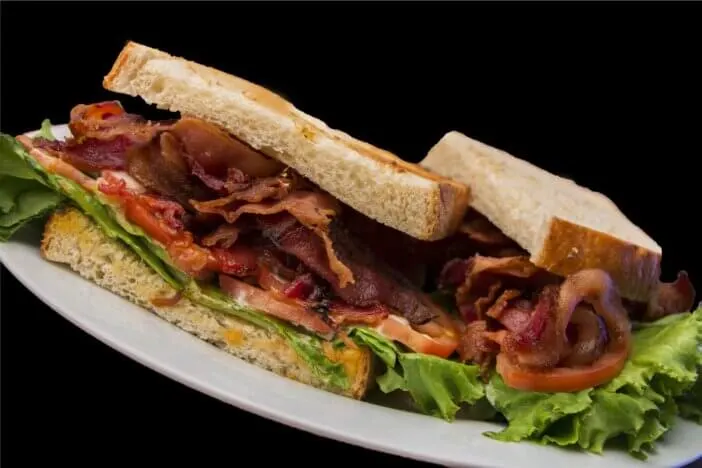 The might combo has been elevating burgers and sandwiches for forever. So, it makes sense that bacon, lettuce, and tomato make a roast beef sandwich better.
If bacon is a meat-road too far, forgo it and keep the fresh lettuce and tomato.
3. Pickles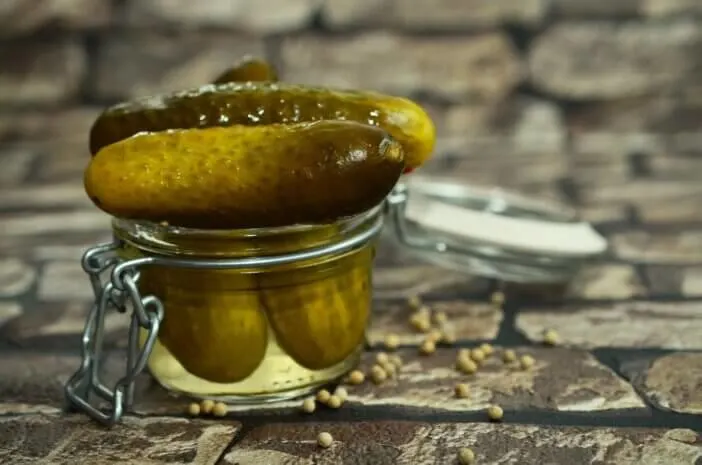 Pickles are one of the foods that you either want on everything, or if it touches any other food, you freak out.
The briny flavor that pickles provide really accents the roast beef, and the crunch certainly is a delight.
If you're brave, try a sweet or bread and butter pickles. You might be surprised.
4. Lay's Potato Chips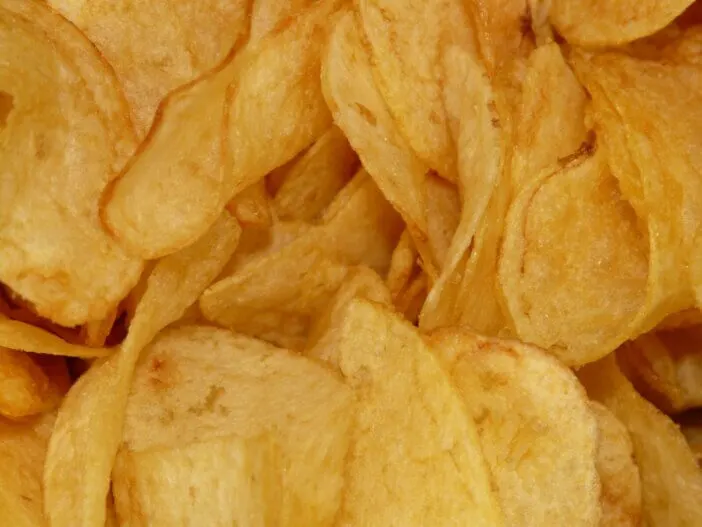 You may have rolled your eyes, but think about it.
Potato chips on a bologna sandwich make the texture bearable because it adds texture, but saltiness of a potato chip adds a layer to a roast beef sandwich. You will need to focus because you can't let them get soggy before enjoying the crunch.
5. Lighten up with Alfafa Sprouts
We had to throw in something that wouldn't clog an artery.
Alfalfa sprouts make a light, green, and airy addition to your heavy roast beef sandwich.
If sprouts are too bitter for your liking, broccoli, soybean, or radish sprouts work just as well to freshen it up.
6. Fresh Guacamole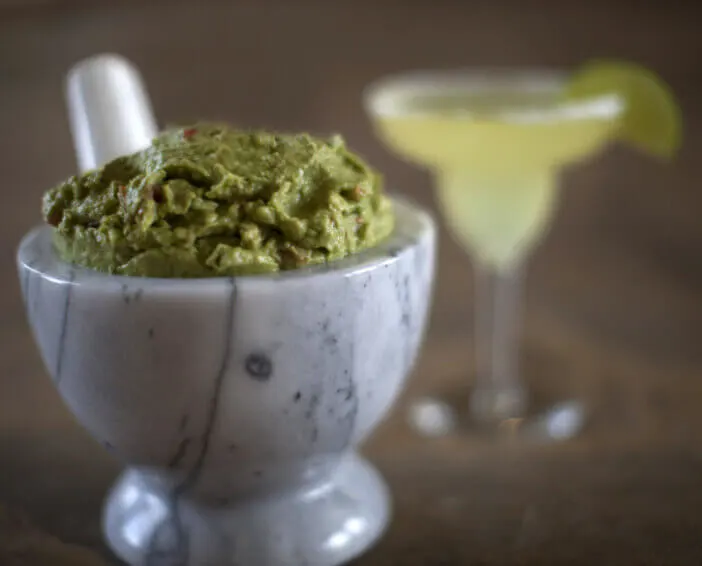 The heaviness of a roast beef sandwich is not for everyone.
Guacamole is just some avocado with onions and tomatoes, a bit of cilantro, with whatever kicker you use to finish up the creamy spread.
If you want something faster, a slice of guacamole goes a long way to lightening up a roast beef sandwich.
7. Onions In All Forms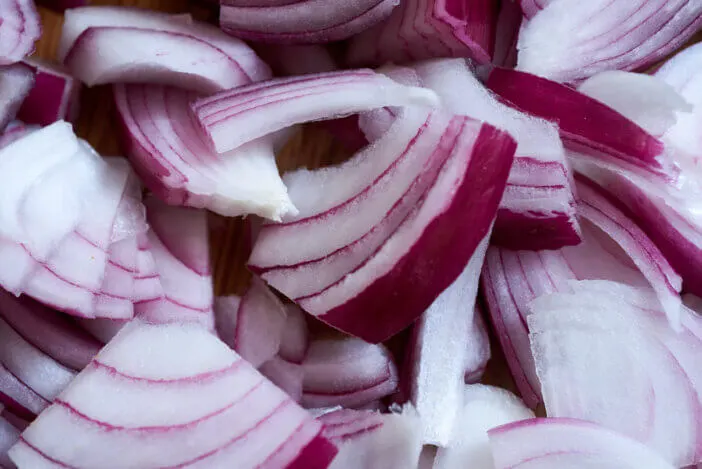 If you are an onion fan, you will love this.
It is one of those versatile topper ingredients that just make a hot sandwich better. And, you cook onion in at least six different ways.
Caramelized onions. Sweet and soft.
Sautéed onions. Sharp, onion taste.
Roasted onions. Sweet, mellow taste.
Sweated onions. Subtle flavor.
Grilled onions. Smoky sweetness.
Pickled onions. Zesty tanginess.
8. A Plethora of Peppers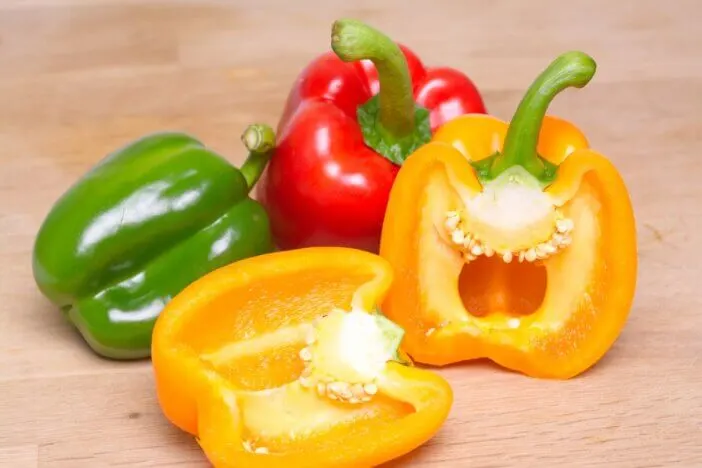 Spicy, sweet, grilled, or raw – this fruit (yes, fruit) has very few limits. And there are over 50,000 types of peppers.
Raw, grilled, and sautéed peppers make superfood additions to any roast beef sandwich. You want to find one that suits your taste, spice level, and texture.
Sweet bell peppers
Hot green peppers
Serrano
Jalapenos
Banana peppers
9. Leafy Greens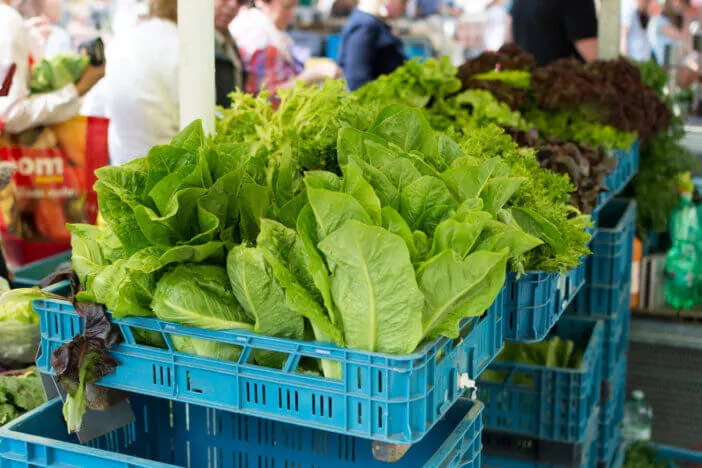 We're hitting our strike with healthy toppings.
Most people aren't eating a roast beef sandwich because it's good for them.
Leafy greens make everything prettier and healthier, and there are plenty of choices out there if you're looking for a bit of lively bitter.
Mustard spinach
Kale
Cooked cabbage
Bok choy
Turnip greens.
10. Tomatoes for Taste and Texture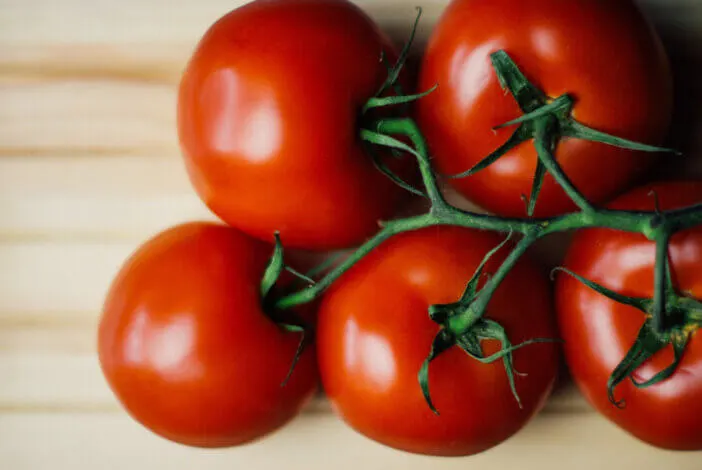 A tomato doesn't have to be a big red hunk of gooey that you throw on a sandwich as an afterthought.
Red, green, raw, and cooked tomatoes are more versatile than people think.
Doesn't a fried green tomato atop an open-face roast beef sandwich sound mouth-watering?
A Quick Fried Green Tomato Recipe
Put oil in a skillet on medium heat.
Dip the slice of green tomato in flour-seasoning, then a buttermilk-egg mixture, and finally a cornmeal breadcrumb mix.
Fry up the now breaded green tomato.
Only fry a few tomatoes at once for about 3 to 5 minutes until they're a perfect brown.
11. Mushrooms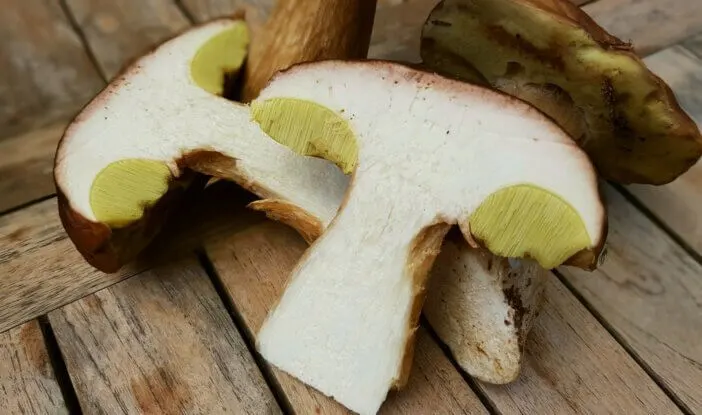 You can cook mushrooms in a handful of different ways, and each one provides a different taste and texture.
Boiling
Frying
Grill
Sautéed
Raw
12. Cooked Veggies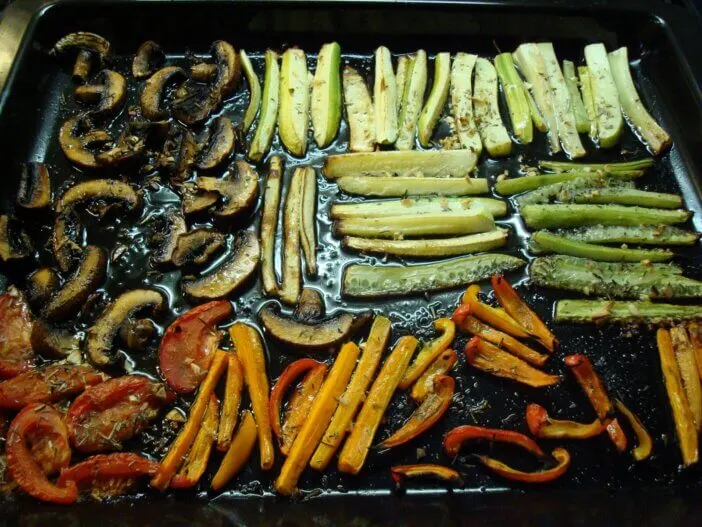 Remember that you have no limits to your roast beef toppings.
So, if you want a little bit of everything, go for it—the more colorful, the better.
Grilled, roasted, and sautéed veggies are a great way to alleviate guilt while eating such a heavy meal.
Condiments to Put On Your Roast Beef Sandwich
What is a sandwich without condiments?
A roast beef sandwich needs a little dressing up, and here are some ideas on how.
Mayo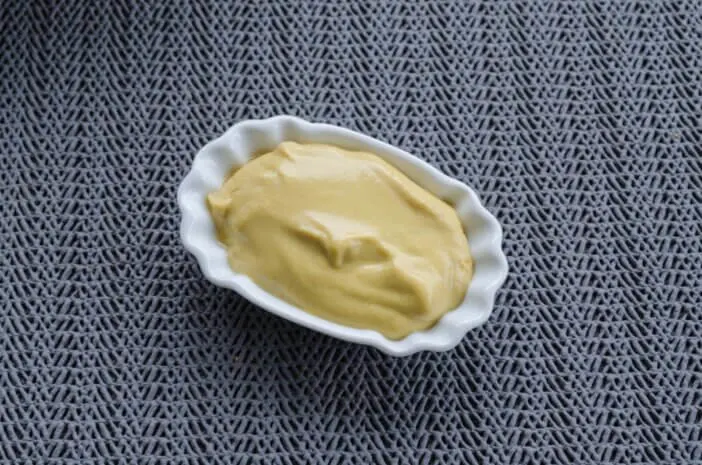 Mayonaisse doesn't just have to be that heavy oil stuff we know so well.
Homemade Mayo Spread Recipe
Ingredients
Two large pasteurized egg yolks
One teaspoon of white wine vinegar
One teaspoon of fresh lemon juice
1/2 teaspoon salt
1/4 teaspoon Dijon mustard
1/4 teaspoon onion powder
1/8 teaspoon sugar
1 cup canola oil
Instructions
Beat all of your ingredients together except your oil with an electric mixer with a whisk attachment. You will do that for at least 15 seconds. Make sure it combines.
As the mixer is still running, pour the oil in very slowly and in a steady stream.
You will beat the mixture until it's smooth and thick.
Add one teaspoon of water at a time to then thin to your desire.
You can store it in the fridge for up to 3 days.
Sour Cream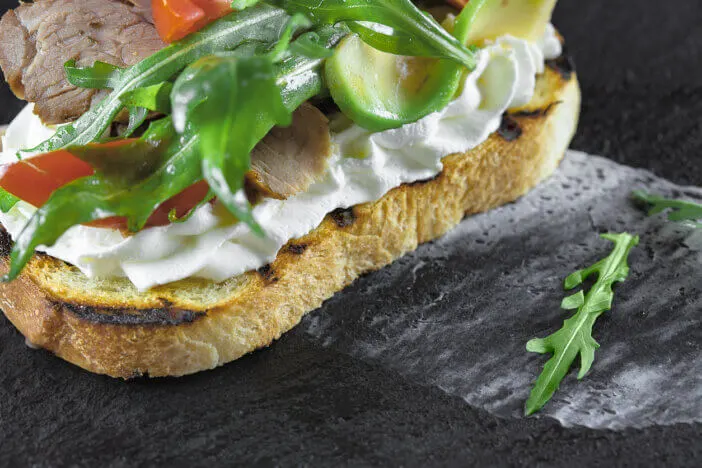 It is a healthier spread than traditional mayonnaise and adds a sour note that gives a sandwich a kick.
Cream Cheese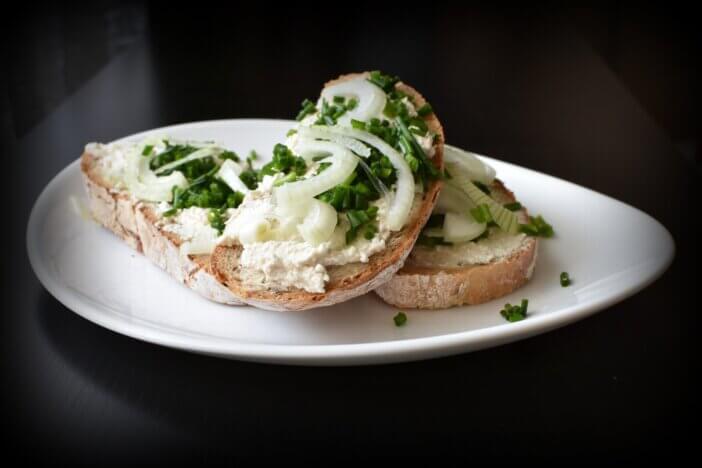 Cream cheese adds a little tang, body, and flavor that some other cheeses don't provide.
Chopped Herbs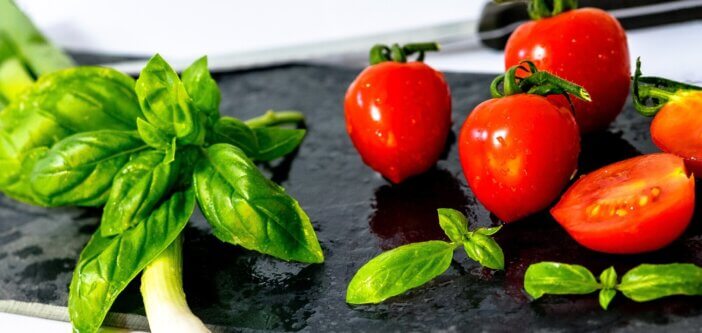 Basil adds lightness and a spicy edge to otherwise heavy foods.
Salt & Pepper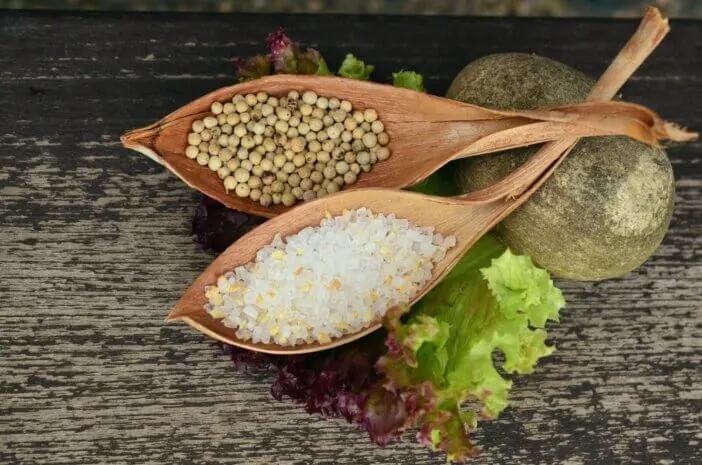 Oil, vinegar, salt, and pepper are great ways to add that last splash to a roast beef sandwich before messily digging in.
BBQ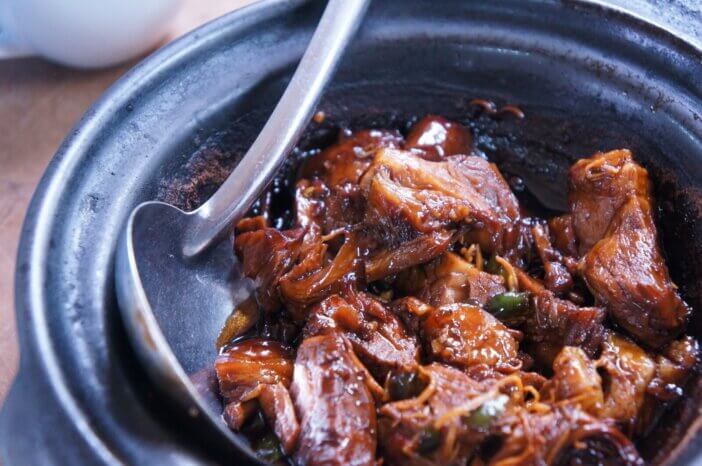 BBQ sauces are a common condiment for roast beef sandwiches because it is an easy way to add the desired flavor.
Sauerkraut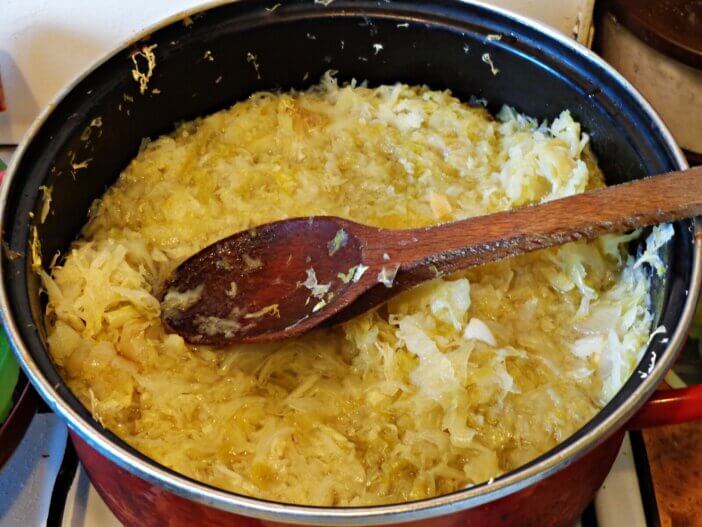 The longer Sauerkraut ferments, the saltier and sweeter it becomes. Either you love horseradish, or you cringe just reading the word.
Can I cook a simple and traditional roast beef myself?
Absolutely, and there's nothing to it.
Once the roast rests at room temperature, salt it really well.
Preheat your oven to 375°F
Push slivers of garlic inside of the roast.
Rub the roast down with olive oil and the seasoning of your choice.
Place your roast on the oven rack with a catch pan below it.
Cook at 375°F until brown and then lower heat to 225°F.
Cook until the internal temp is 135°F to 140°F.
FAQs about What To Put on Your Roast Beef Sandwich
Is it safe to reheat roast beef?
The USDA's Food Safety and Inspection Service recommends that leftover meat should always be reheated at 170°F to destroy bacteria that cause food poisoning.
Precooked deli roast beef is typically safe. But, know your labels, and ask questions. Food poisoning is no joke.
Is roast beef by itself healthy?
Without bread and toppings, roast beef is full of protein and good fat. It is one of those meats that make for good fuel.
The toppings, condiments, and bread add the heaviness and ups the calorie count.
What type of meat is roast beef?
Roast beef is quite literally any part of the cow that you choose to roast. And it can be done over a fire or an oven.
The origins of the Traditional English meal go back to 1773 and are now an American favorite.