Top 6 Tamale Pot Steamer Options for Home Cooks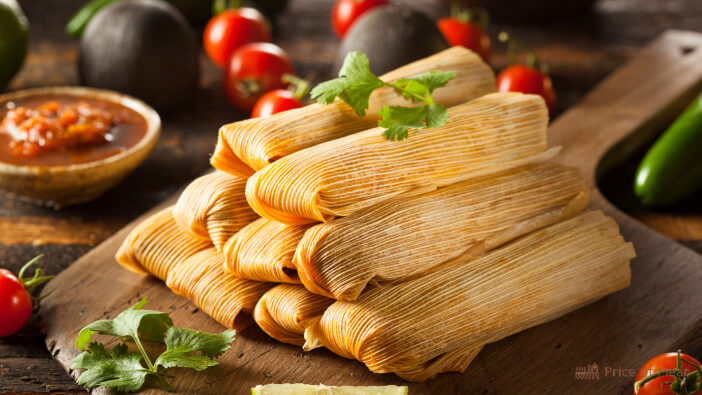 Tamales are one of the most popular Latin American foods in the U.S. Tasty meat and/or cheese fillings tucked inside of a soft pillow of corn dough, tamales may not be an everyday delight for most in this country, but they are certainly savored when a few can be had.
It's interesting that tamales are not more frequently consumed. The dish has a long history that took it from being a diet staple for struggling people to being a specialty dish on restaurant menus along with more popular options like fajitas or enchiladas or empanadas. Tamales have had a unique journey throughout the world, every delicious step at a time.
Disclosure: As an Amazon Associate, this site earns from qualifying purchases. Thank you!
Best Pots for Tamale Cooking
Here are our favorite options for tamale pots.
Quick Sidenote – check out our shop for a curated selection of the best meats, cuts, sausages, and more. Open our shop in a new tab and explore!
Tamale Steamer Pot
Instapot (or similar pressure cooker) with Steam Function and Insert
Deep Stock Pot with Steamer Insert
Can I Use A Steamer and Pot for Tamales?
You can definitely use a steamer and pot for tamales. Those are actually the perfect tools if you're going to make tamales. If a steamer and pot are already in your cooking arsenal, you're already ahead of the game.
The Industrious History of Tamales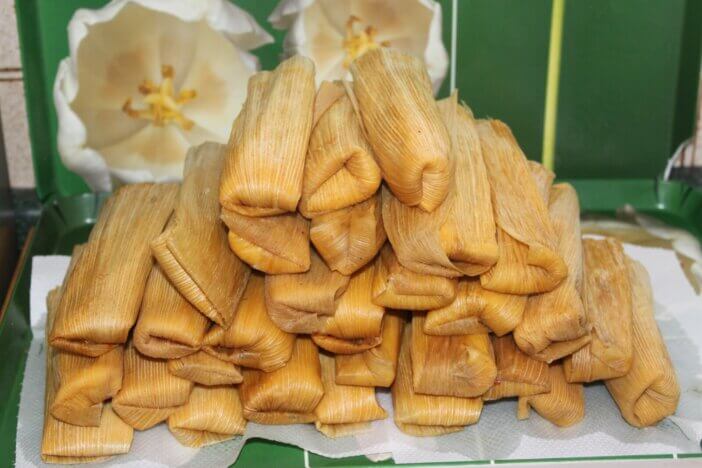 Culinary lore suggests that tamales have been around since the rule of Aztec civilization, about 7000 years to 8000 B.C. Maize, also known as corn, was a staple crop and the Aztecs were experts at cultivating, growing, grinding, and storing it.
If anything could be done with maize, this ancient population figured it out. One of the things they figured out when grinding maize was how to turn it into corn flour, more commonly now known as masa harina.
The tradition of growing and cultivating corn to survive continued to thrive within Mesoamerican countries — in fact, it still very much continues to do so.
As people spread out and other cultures began to develop, they could still rely on producing corn to feed their families and communities. As long as there was water, corn flour, and shucked corn husks, many people could make tamales.
However, many of those people were poor. In fact, there are some that consider tamales to have once been a "peasant food", because people didn't need to have many resources to make a bunch to survive on.
However, there's a caveat to that mindset that is universal for any type of cuisine from every region in the world. Some of the best food often comes from spare resources. Think about it.
When any culture is dealing with a bare minimum of ingredients, it practically forces cooks to develop something that's meaningful, filling, and unforgettable. Tamales are one of those dishes.
Eventually, more affluent people began to appreciate and demand these tasty pockets of corn dough filled with delectable things.
Tamales began to represent everyone, whether they had money or not. Now, almost anyone with a palate that can appreciate this Mexican-inspired dish that reached across the culinary world and planted roots, can become a part of an ancient tradition with the right pot and steamer.
Stemming from an ancient culture, but timeless in its appreciation and deliciousness, this dish is a testament to what type of cuisine can rise from a struggle and become undisputed royalty in the food world.
Tamales Are Holiday Favorites
Did you know that making and eating tamales is a longstanding and steadfast holiday tradition?
Often, groups of people, especially family members, get together in big groups and hold a tamalada, the official name of a holiday gathering, to make dozens of tamales at one time.
Part of that reason is due to the process of making tamales. Tamales aren't necessarily difficult to make, but the process involves multiple steps that can take a lot of time.
During the holidays, when people tend to be home, have more downtime, and are gathered together, the timing is perfect for culinary teams to take on different steps of tamale making and bring everyone together at the end to roll an individual tamale.
Tamales are not limited to the winter holidays, of course. These are special occasion meals that also find themselves gracing tables on birthdays and weddings.
Tamales are so good that the dish is a no-brainer for any table on a special occasion. Yet, most people that appreciate them wouldn't turn them down on any given day.
The Different Types of Tamales
While some food historians trace tamales roots to Mexico, different types of tamales exist in practically every region of Central America, including parts of the Caribbean and South America.
Regional foods are often heavily influenced by which ingredients the most accessible to each area. So, some tamales are filled with meat like beef, chicken and fish, while others may be filled with fruits, vegetables and cheese.
Sometimes, tamales are filled with different mixtures that combine some of these ingredients. Some examples of the types of tamales that originate from different regions in Mesoamerica include:
Mexico
Starting at the presumed origin point of tamales, Mexican tamales have many variations, particularly depending on which region the tamal is based in. It's such a diverse country with many different types of terrain.
There are landlocked regions that are more meat based, but there are also regions that are near the oceans and tropical areas. You could order tamales in Oaxaca, Michoacan, Monterey, Yucatan, or Veracruz and every one would have its own flavor stamp.
Tamales commonly made in Mexico can include diverse ingredients such as beef, fish, chicken, or pork (seasoned with barbacoa). Many will be wrapped in corn husks, but could also be wrapped in plantain leaves.
Guatemala
Also called chuchitos and paches, Guatamalan tamales have special names like Tamale Negro and Tamale Colorado. The Colorado version has a deep red sauce that is very savory, often served with pork, beef or chicken.
Tamales can also be sweet, laden with nuts, sugar, and fruit. It is such a popular treat throughout the country that many people take time every weekend (usually on Saturday) to take a tamale outing. Vendors set up shop just to sell these tasty morsels.
Nicaragua
Also called nacatamales, tamales in Nicaragua are largely based on slow-cooked pork butt cooked in a tomato-vinegar broth as a filling.
Another difference is that Nicaraguan tamales are also often wrapped in banana leaves as opposed to corn husks.
Costa Rica
Tamales in Costa Rica can be made with many types of fillings, including chicken or pork, and, sometimes, beef. Unlike Mexican tamales, the Costa Rican version is often wrapped in plantain or banana leaves before they are cooked.
It's also not unusual to find the filling includes rice. Like many other countries in Mesoamerica, tamales are a huge deal at Christmas and are considered a special treat.
El Salvador
Chicken tamales wrapped in plantain leaves are all the rage in El Salvador.
Often served with recaudo, a tomato sauce imbued with garlic and onions, fillings can also be made with potatoes, green olives, green beans, carrots, and chickpeas.
Honduras
Honduras also calls this tasty treat nacatamales and, like other surrounding countries, gives tamales revered attention during the holiday season.
Chicken is a popular filling, but tamales can also be made with other meats, too.
How Tamales Are Made?
While there are different types of ingredients for tamales, the cooking process is essentially the same.
Whatever filling you're going to use is typically cooked first because it takes a while to make the stew-like meat. Masa harina is combined with oil or lard to make a soft, malleable dough that can be spread over a corn husk or banana leaf.
After the dough is spread, the filling is placed in the middle of the tamal. It takes some practice, but the edges of the dough are carefully brought together at the seams.
The tamal is then tied together, typically with shreds of corn husks or banana leaf.
During a tamalada, dozens are made at one time with multiple people helping out. After a bunch are made (or the dough is used up), tamales are placed in the pot to steam until the dish is done.