Ceramic vs. Teflon Griddles for Burgers & Meats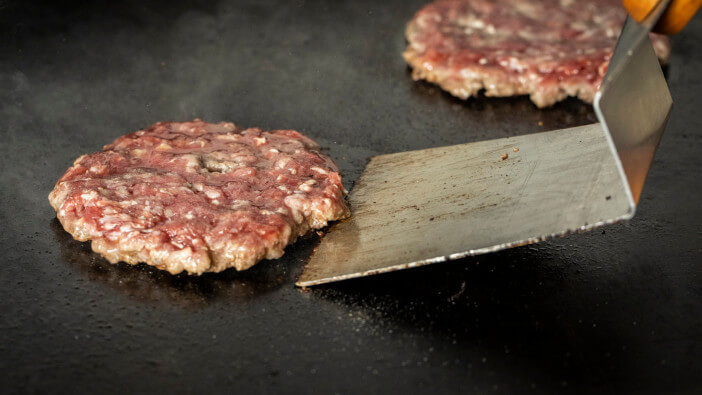 Ask anyone who is interested in cooking amazing food about their opinion on griddles and you are sure to hear some thoughts.
In fact, if you opened that question up to the Internet or any group of people with serious opinions about cooking, you may open a can of worms that you did not intend to open.
That said, you should consider asking these questions anyway because they are so important to the types of purchases that you may consider making in order to enhance your own cooking experience.
One of the biggest questions out there right now is which type of griddle is better for cooking burgers and meats, a ceramic vs. Teflon griddles.
Quick Sidenote – check out our shop for a curated selection of the best meats, cuts, sausages, and more. Open our shop in a new tab and explore!
We will be taking a dive into this question and reviewing what each type of griddle is beloved by so many people. You might want to buckle up for this one because it is going to be an interesting conversation!
Disclosure: As an Amazon Associate, this site earns from qualifying purchases. Thank you!
Is a ceramic griddle better than a Teflon griddle?
Let us start by immediately getting to the heart of the question that most people are attempting to ask when they want more information about a ceramic griddle and how it compares to a Teflon one.
What we know is that they are actually asking about which they should buy based on the quality of the materials provided.
They care deeply about making sure they get the most for their money, and it just makes sense that they would like to hear a comprehensive review of the ceramic griddle vs. Teflon griddle debate.
Then, and only then, can they start to form their own thoughts and opinions about the question that is up for debate.
Ceramic vs Teflon Safety Concerns
If you begin to research ceramic griddles, you may learn that there were initially some safety concerns about this type of material being used in cookware. People questioned if it was safe to use ceramic on a material that would be in direct contact with things like burgers and other types of meat.
The primary concern was that it might be too difficult to completely clean a ceramic griddle in such a way that the risk of contamination from one meal to the next could be eliminated.
This was a small concern in the beginning, but that has sense proven to be much ado about nothing. People have been using ceramic griddles for a long time now, and the worries about spreading disease when cooking on these are a thing of the past.
That said, some people still wonder if a ceramic griddle is better than a Teflon one.
The Teflon Advantage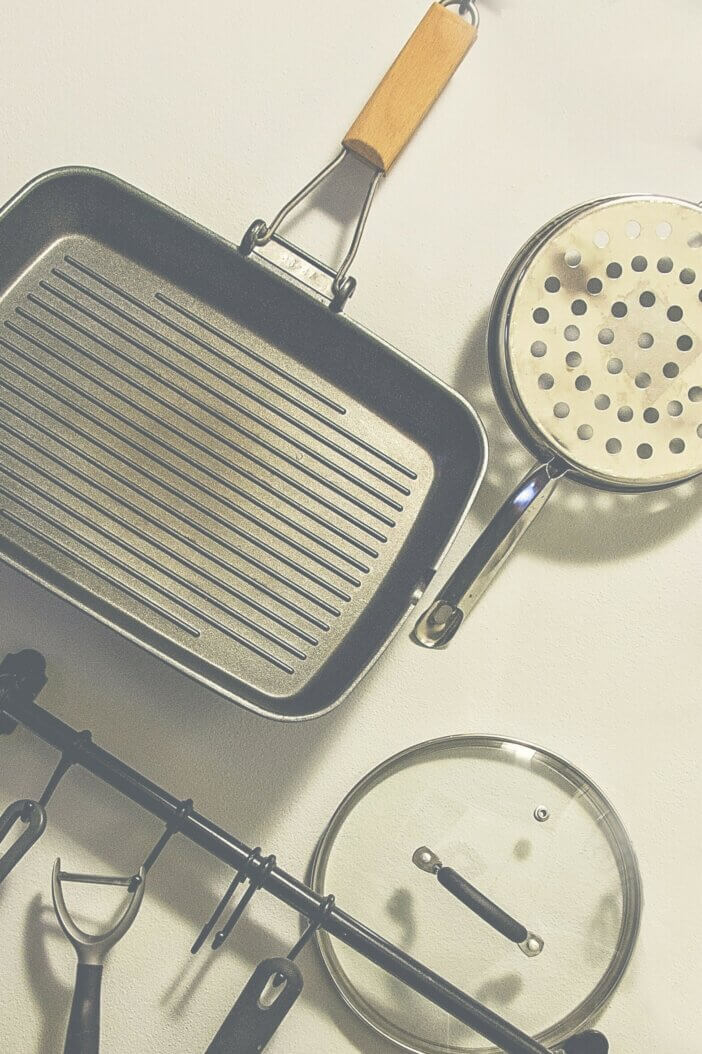 The big advantage that Teflon has over ceramic griddles is the fact that it has been around longer. The people who use their equipment are well aware of the fact that Teflon has been in the business longer, and this makes them more capable of taking on the jobs that ceramic griddles might not be able to.
In other words, there is an advantage to using Teflon because the people who make this equipment have been doing so for a lot longer than their counterparts. They are happy to share their knowledge and experience to help make the world a better place.
The Upside to Ceramic
A ceramic griddle may not be better than a Teflon one in terms of quality, but the price tag that is associated with a ceramic griddle certainly seems to be better than a Teflon one in many cases.
In fact, many people are shocked to learn just how much more they can save by switching to a ceramic griddle.
The materials that are used to create a ceramic griddle are not as expensive as those that go into a Teflon one, and this means that the retailers who sell them can mark them down in order to encourage consumers to make the purchase.
What is vital to remember is that you get what you pay for. If you want to spend less money, you can go with a ceramic griddle, but you will quickly discover that you don't have the quality that you might have anticipated from the griddle that you wanted to have out of the griddle that you now own.
What is the best brand for electric griddles?
Let us take a moment to discuss some of the best brands on the market when it comes to owning your own griddle. You need this information because you could end up making a less than desirable purchase if you don't know what you are looking at.
Fortunately, we have the scoop for you about the best brands to consider when looking at electric griddles.
We hope that you will take this advice and make wise choices as far as the type of griddles that you may want to own.
Ideal For Small Spaces: Presto Family Griddle
Sale
Presto 07055 Cool-Touch Electric Ceramic Griddle, 20", Black
Cool Touch base on the front and both sides. Ceramic nonstick surface. Fully immersible with the heat control removed
Slide-out drip tray. Great for every meal. Breakfast, lunch, and dinner
Low-profile design allows the griddle to be used as a buffet server. Ceramic nonstick surface for stick-free cooking and easy cleaning
Big 10 1/2-x 20-inch cooking surface is perfect for family-size meals. Built-in backstop ledge for easy food handling
Heavy cast aluminum base with ceramic nonstick surface and slide-out drip tray. Control Master heat control maintains the desired cooking temperature automatically
Not everyone has the space to store a large griddle in their living space. They may still want the option to own a griddle, but it might also be the case that doing so is very challenging for them.
If this sounds like your situation, then you need to know that there are still options available to you. For example, the Presto family griddle may be precisely what you need.
Allrecipes.com provided this personal antidote from someone on their team who reviewed the griddle after using it:
While the griddle is compact, the cooking surface area is well-sized at 15 x 17 inches. However, I did notice a cooler spot in the center of the griddle, so you'll need to rotate your pancakes through the space like players on a volleyball court for even browning. Still, the heat is consistent enough to thoroughly melt the cheese in a grilled cheese and deliver bread that has a nice toastiness.
They were pleased with it, and they loved the fact that it didn't take up much space at all. Even better, the griddle was easy to fold up when not in use. Thus, they were capable of using just the amount of space that was truly available to them.
A Budget-Friendly Option: Black + Decker
Sale
BLACK+DECKER Family-Sized Electric Griddle with Warming Tray & Drip Tray, GD2051B
Extra-Large Capacity - Cook for the whole family! The 8-serving cooking area offers griddle surface for all your breakfast favorites.
Non-Stick Cooking Surface - The durable non-stick cooking surface allows for easy cooking and fast cleanup.
Click & Lock Thermostat - The removable probe features an adjustable temperature knob, providing the ideal heat for every cooking task. Wattage Output: 1500 watts
Built-In Warming Tray - The slide-out warming tray lets you have everything hot and ready for serving. Just move cooked foods into the tray while you prepare the rest on the griddle surface.
Removable Drip Tray - Excess grease and fat drain into the removable tray for easy disposal.
For some people, the best ceramic electric griddle is going to be the one that they are able to afford.
There is no point in lusting after a griddle that you cannot afford, and that is why so many people have now decided on the Black + Decker option for their personal use.
As you might expect, this budget-friendly option isn't the flashiest griddle on the market, and it doesn't have all of the bells and whistles that some of the other ones do, but it still gets the job done for you just the way that you need it to.
That is what is truly important here, and that is what makes this griddle an option worth taking a look at as well.
One drawback to this model is that you are going to need to have it stationed right near an outlet while it is in use. The standard cord that it comes with does not extend very far, so you will need to take that into consideration.
There is an optional extension cord that you can purchase for it, but this will increase the overall cost of the griddle obviously.
This griddle has been called the best ceramic electric griddle because it is easy to clean and it is within reach for budget-conscious consumers.
You deserve the very best when it comes to the griddles that you use, and one of the very best certainly comes from Black + Decker. Check them out if you want to get started with a brand-new griddle in your life.
Best Griddle For Top Performance: Wolf Gourmet
Sale
Wolf Gourmet Precision Electric Griddle, Indoor Grill, 200 sq. in, Nonstick Coating, Advanced Temperature Control, Stainless Steel, Red Knob (WGGR100S)
VERSATILE COOKING AT ITS BEST: Grill, sear, sauté, steam and melt foods with confidence on the superior nonstick 204-square-inch cooking surface.
EXCEPTIONALLY EVEN HEATING: Precision heating elements are built into the thick cast aluminum cooking surface for consistent temperatures and even heat retention.
STAINLESS STEEL LID MAKES STEAMING EASY: Unique vented lid gives you the flexibility to steam a variety of foods, like veggies, shellfish and more, by locking in moisture and heat.
ADVANCED TEMPERATURE CONTROL: Use the temperature control knob to heat at specific temperatures between warm (150°F) and 450ºF.
5-YEAR LIMITED WARRANTY: Wolf Gourmet warrants appliances to be free from defects in materials or workmanship for a period of five (5) years from the date of original purchase.
Someone who wants to spend freely on their griddle as long as they get top-notch performance out of it should turn their eyes to the Wolf Gourmet griddle.
There is no denying that this griddle is the most pleasing on the eyes. It is very sleek and designed to work with the decorations that you might find in any home.
Truly a sight to behold, the Wolf Gourmet is meant for those who are not worried about spending a decent amount of money in order to get the restaurant level griddle experience that they want.
This griddle is designed to reach the desired temperature of 450 degrees Fahrenheit very quickly.
There are no long lag times when it comes to using this particular griddle, and you will find that the performance that it is able to provide you is something that you simply don't get with other types of griddles.
The one major downside that people point to with this one (aside from the cost), is that it weighs a full 21 pounds.
It is not nearly as portable as other models as a result, and you may want to avoid this if you are interested in getting something that you know you can carry around with you no matter where you intend to travel.
You should perhaps only consider this particular griddle if you intend to use it on a very regular basis. Otherwise, this is probably more power than you truly need.
Is a ceramic griddle better?
Again, on this one we have to refer back to the idea that it all comes down to what you are intending to use your griddle for. If you are the type of person who is a frequent user of your griddle, then there is no reason not to consider something of a higher quality.
You might want to opt for a Teflon griddle if you know that you are going to use it on a regular basis. That said, some people can get by going with a ceramic griddle if they are only occasional users of their griddle.
Those who plan on cooking primarily for themselves may want to go with a ceramic griddle because it is more budget-friendly.
They will be giving up some of the power that they would get with a Teflon griddle, but at least they will save themselves some money.
That said, those who intend to use their griddle to cook for their families and/or friends might want to invest some extra money into a better griddle.
Either way that you decide to go with this one, please understand that you are going to be completely safe as far as your health and safety even if you decide to go with a ceramic griddle.
There have been plenty of others who have made this same choice before, and they haven't suffered any health consequences that you might otherwise have feared. People from before had worried that there could be dangers to their health if they were to opt for a ceramic griddle, but those fears turned out to be unfounded.
It is critically important to think about these types of things before you make assumptions about which type of griddle might be best for you.
It may be the case that you are assuming things that aren't accurate about your griddle experience, and that could cause you to make the wrong choice.
Cooking Burgers and Other Common Meats
Griddles are useful for cooking everything from breakfast foods such as pancakes to making wonderful burgers.
If you are primarily concerned with cooking burgers and other meats, you should look for a griddle that has the capacity to help you make those meats just the way you want them. This means a griddle that is able to retain as much of the flavor and juices as possible.
One of the reasons why the Wolf Gourmet griddle was considered to be such a fancy and useful griddle is the fact that it can heat up to the desired temperatures much more rapidly than some other griddles.
People who purchase this are paying up for the privilege of enjoying a griddle like this, but they are not afraid to do so because they understand just how useful getting those higher temperatures really is.
What you want to focus on is how the griddle performs with meats specifically. Remember, meats need to be cooked at specific temperatures in order to keep them safe for consumption and to retain the delicious tastes and flavors that people are looking for.
If you can hit all of those high points when cooking your burgers and other meats, then you are likely to be very pleased with your griddle selection.
How to Use a Griddle for a Large Gathering
A griddle may be one of your most useful cooking tools when providing food to a large group of people.
You need and want them to be fed, satisfied, and happy, and the best way to accomplish this is to ensure that there is enough food to go around for everyone. Your griddle can make it easier for you to provide all of that food by cooking large portions at a time.
Always make sure you use a griddle that has a large enough surface area to cook all of the meat that you need to feed a crowd. It is essential that you focus on features like this because you know for certain that this is what will make or break your next gathering.
If you are willing to invest the time necessary to get a griddle that will perform when called upon, then you need to get that going right now.
Make sure you properly prep your griddle for use for a large quantity of food, and always keep an eye on the food while it is cooking. You might want to show off your griddle to your gathered friends and family.
Make sure that you do so! They deserve to know what is so special about your griddle and why you are so excited about it. They may want to turn around and purchase a similar one for themselves.
If you can point people that you care about in the right direction as far as their griddle purchase, wouldn't you want to do so?
You are now equipped with the information that you need to make some valid points in the ceramic vs. Teflon griddle debate, so take what you have learned here and apply it to your next conversation about these topics. Be sure to read more about George Foreman indoor grills, small outdoor grills, sandwich presses, bacon grill presses, and more.