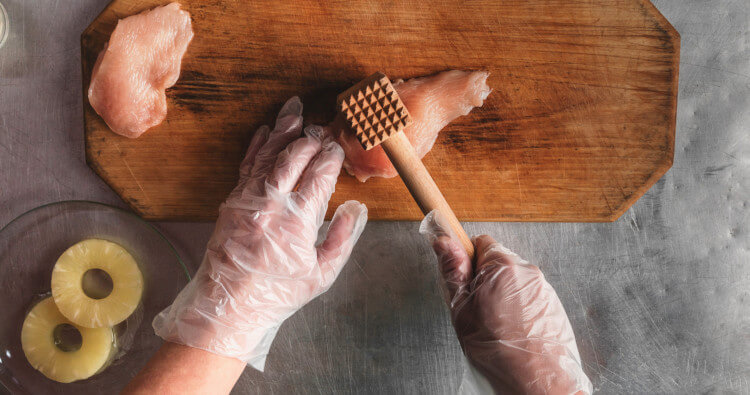 Meat tenderizers might just be the most important tool for a thrifty chef to get the most out of their grocery money. While expensive cuts of meat are renowned for their natural tenderness and ability to sear into succulent perfection, humbler cuts are often just as flavorful — but less prized because of their tougher texture. The solution? Meat tenderizers, of course.
The thing is, there are plenty of types of this basic kitchen tool, and not every one is appropriate for all the types of meat you might want to tenderize. We've combined our professional kitchen experience with a thorough review of meat tenderizers available online to bring you this: Our complete guide to meat tenderizers, with explanations of what they are, how they work, the different types you'll find, special considerations to take into account before buying, and our recommendations for the best meat tenderizers available today.
What Is A Meat Tenderizer?
A meat tenderizer's job is simple: Taking a tough cut of meat, and applying plenty of brute force to it to separate the muscle fibers, thereby making for a more tender cut. The most common meat tenderizer style resembles a hammer, allowing you to maximize your leverage and impact with minimal effort.
In a pinch almost any large, heavy object can work as a meat tenderizer — but we wouldn't recommend using anything that's not completely metal, such as a wooden rolling pin. The closer a tool is to being one piece and made of metal, the safer it is to use with raw meat without having to worry about cross contamination.
Types of Meat Tenderizers
Let's look at each of the three main styles of meat tenderizers in closer detail:
Hammer style meat tenderizers are the tool that most people think of when they say "meat tenderizer". They strongly resemble a carpenter's hammer, with a long shaft and a heavy, squared-off head. They're great for applying maximum force to a tough cut of meat, but can be hard on the wrists and hands if used for long periods of time.
Paddle style meat tenderizers look like an air hockey striker with an extended handle. They take a little bit more effort to get meat fully tenderized, but have the advantage of being extremely easy on the hands, wrists, and elbows. Great for anyone who's going to be tenderizing a lot of meat.
Bladed meat tenderizers are the most recent invention in the category, and totally unlike the previous two styles. They consist of around 50 super-thin blades housed in a spring-loaded handle, with guards on the sides and bottom. They're operated just as if you were stamping a letter, and can tenderize even the toughest of meat with minimal effort. The downside is that they're so efficient, you can sometimes end up with a pulpy and over-processed cut of meat.
Before You Buy: Considerations for Choosing A Meat Tenderizer
When we're making a recommendation for a meat tenderizer to friends, we take the following three things into consideration:
Make It Dishwasher Safe
There's no compromising on this one: Do not buy any meat tenderizer that's not dishwasher safe! Working with raw meat requires extra attention paid to sanitation, and even if you don't have a dishwasher you'll want to buy a meat tenderizer that's rated as dishwasher safe. This will ensure that it's designed to not have any potential crevices or ability to soak up bacteria-producing juices from your meat, and guarantees your safety after a proper wash.
Comfort Comes First
Of the three types of meat tenderizers listed above, each is going to be more appropriate to a certain type of person. If you have a larger frame and healthy wrists, a hammer style tenderizer will be great — but people with fragile wrists and elbows or smaller frames relative to the weight of the tool should go for a different style.
Don't Skimp On Price
Even at their most expensive, meat tenderizers will rarely cost more than $20 — but the difference between a $5 tenderizer and a $15 tenderizer in the same style is remarkable. Invest just a little bit more in your meat tenderizer, and you'll have a kitchen tool that will last for the rest of your lifetime.
Where to Buy Meat Tenderizers
With all of that in mind, here are our recommendations for a tenderizer in each style:
Hammer Meat Tenderizer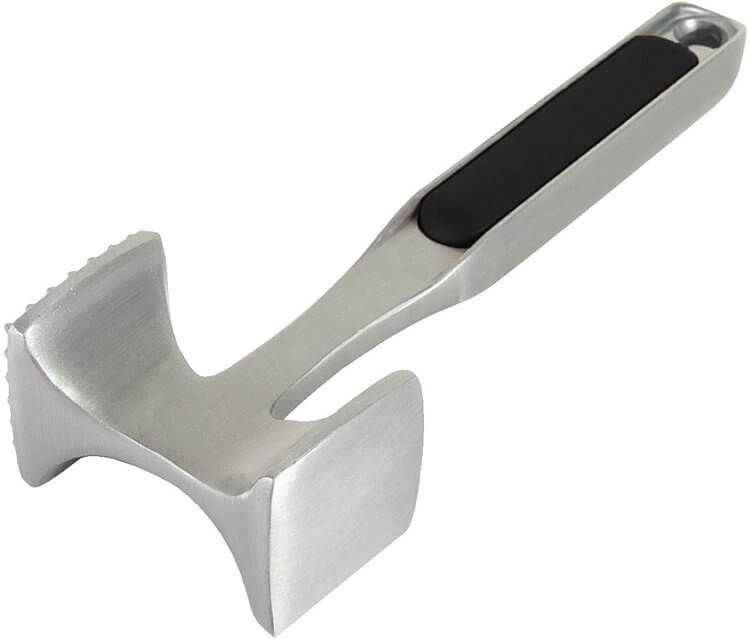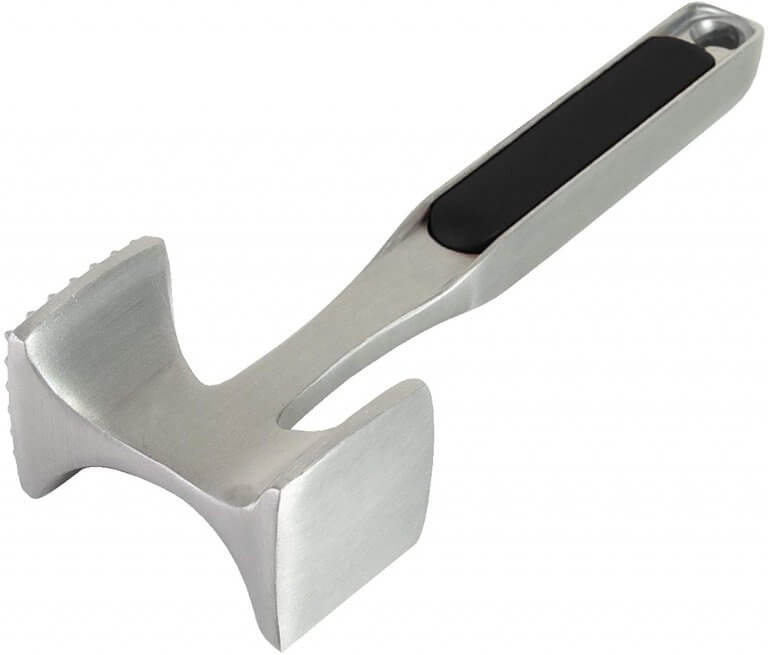 KitchenAid is a favorite brand of home chefs, and their meat tenderizer is an excellent example of the style. It's designed to minimize excess weight and maximize leverage, making for a fast and efficient way to tenderize any cut of meat. See on Amazon.
Paddle Meat Tenderizer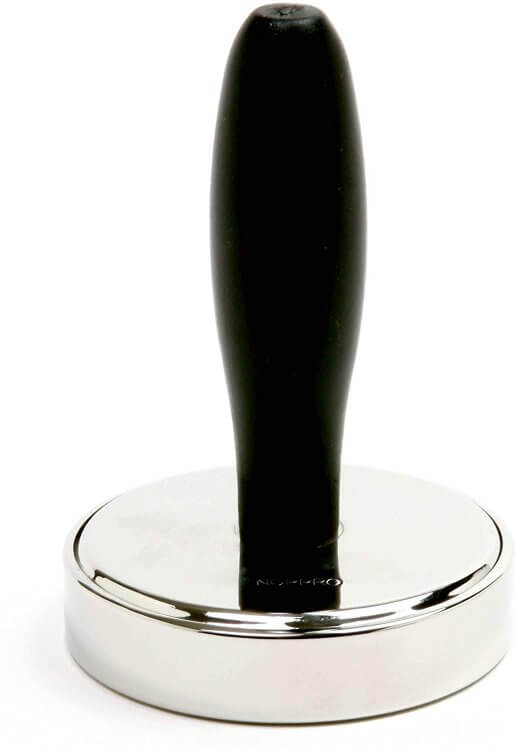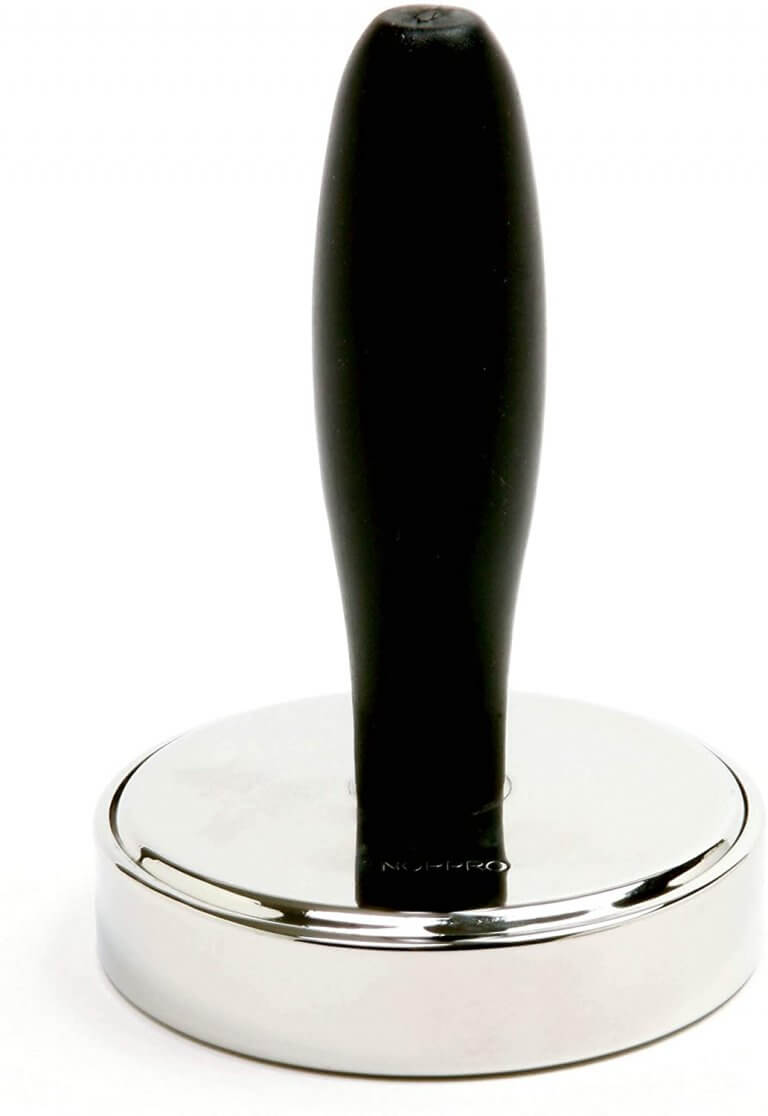 The most versatile of the three meat tenderizers featured here, NorPro's stainless steel pounder can be used by virtually anyone without strain. It takes a little bit longer to achieve the same results as other tenderizers, but offers the most comfortable experience of any style of tenderizer. See on Amazon.
Bladed Meat Tenderizer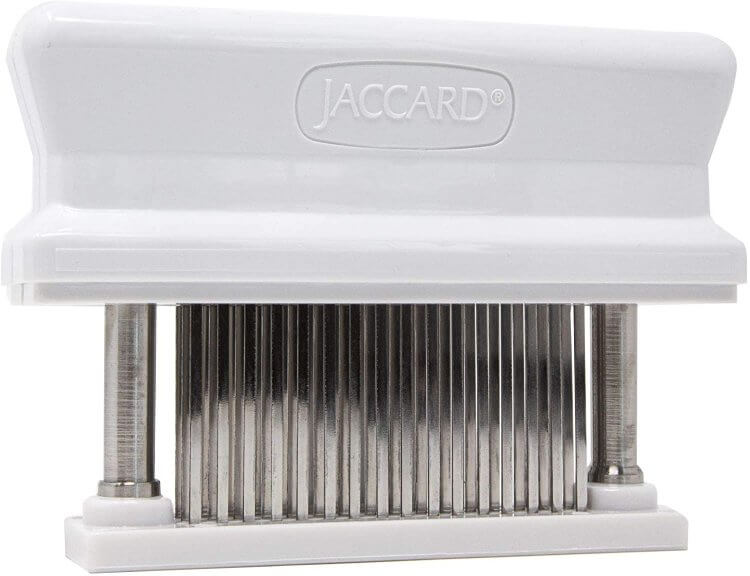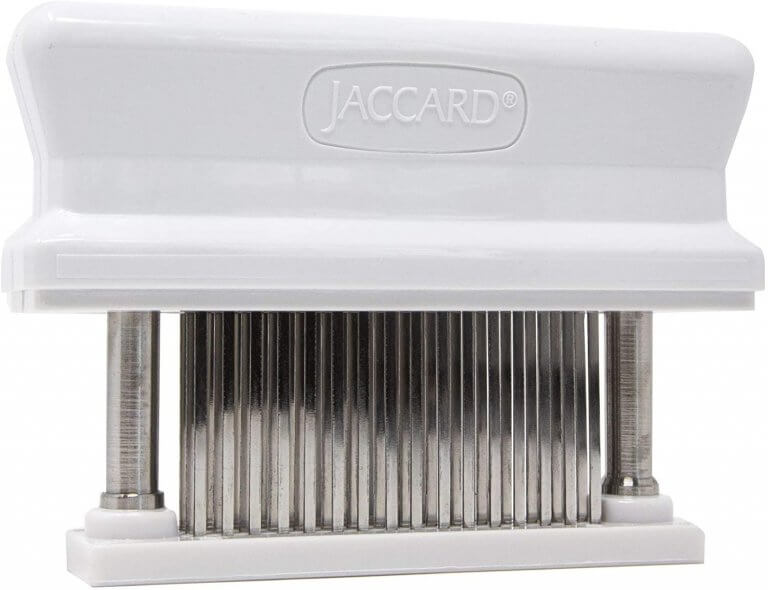 Jaccard is the inventor of the bladed meat tenderizer, and their Supertendermatic is still the best product in the category. Go for this one if you're looking to exert an absolute minimum of effort, but be careful not to over-process your meat — it's sharp and can quickly turn a top round into beef mush. See on Amazon.