What To Grill For Easter – 5 Delicious, Fun Ideas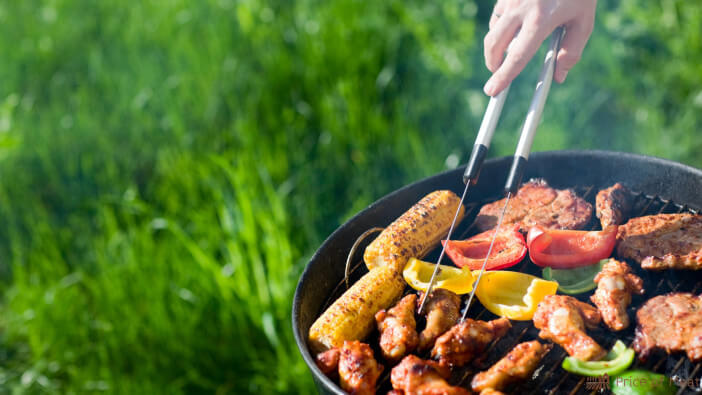 While the concept of grilling for Easter may seem unconventional, the idea actually makes good sense if the weather allows it.
Easter is a time where many friends and families gather in celebration, and since the holiday also notes the beginning of spring, this is an excellent time to plan a cookout.
After all, you'll likely be outdoors doing an egg hunt, so dining on tender grilled meats and traditional side dishes is a wonderful complement to the experience.
Let's hop on into some traditional Easter foods and their potential to be served up hot off the grill.
Quick Sidenote – check out our shop for a curated selection of the best meats, cuts, sausages, and more. Open our shop in a new tab and explore!
Disclosure: As an Amazon Associate, this site earns from qualifying purchases. Thank you!
What is the Most Traditional Easter Meat?
What could be considered 'traditional' Easter meats varies depending on the part of the world one lives in and may be determined by cultural or regional foundations.
However, ham is largely what graces most tables on this holiday for one primary reason: historically, it was available. The meat would simply cure over the winter months and would be ready to feast on by April after the Lenten fast ended.
While ham still takes center stage at Easter, there are several popular choices for grilling and smoking recipes. Turkey, lamb, fish, beef roast are becoming more common, and all of these meats can be cooked in the oven or put on an outdoor cooker.
Add to the favor, fun and have more space in the kitchen to whip up side dishes with these tasty grilled meat ideas for Easter.
1. Tried and True Grilled Ham Tips
There are several ways to cook ham, and it can be marinated and glazed with ease. One of the most popular Easter hams is spiral cut and includes a packet of honey glaze to top the meat.
Take a twist on the traditional route by applying a spicy rub beneath the glaze and letting it slowly heat up in a smoker. The results are a ham that's sure to be a hit!
For those who want a sweetness similar to honey but want palate-pleasing crusty edges, consider grilling a rotisserie glazed ham.
Place it in the smoker for a few hours before firing up the flames. Glaze the ham and set the edges directly on the flames to caramelize the sugar to create that beloved crunch.
Popular side dishes to compliment grilled ham steaks include:
Mashed Potatoes
Scalloped Potatoes
Sweet Potato Casserole
Green Bean Casserole
Roasted Asparagus
Spaghetti Butternut Squash
Honey Glazed Carrots
2. Juicy, Tender Turkey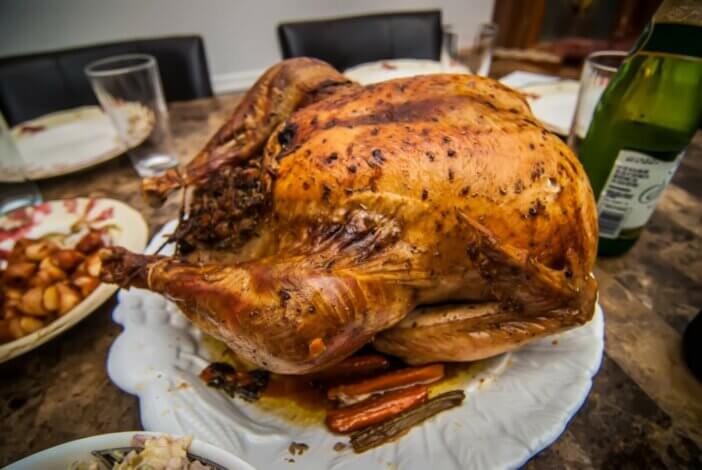 Turkey is almost as popular as ham on Easter Sunday, and clever cooks are going further than simply basting and cooking turkeys in the oven.
Give a holiday turkey extra flavor that's so good many will pass on the gravy-invest in a grill-ready rotisserie spit and turn out an impressive herb rotisserie turkey. Keep in mind, it takes a fairly sizable grill and a fairly strong spit to handle the task effectively.
Top side dishes to pair with rotisserie turkey include:
Bay roasted mashed potatoes
Macaroni and cheese
Green bean salad
Brussels sprouts
Couscous salad
Sweet potatoes
Cornbread or pork stuffing
3. Grilled Prime Rib Roast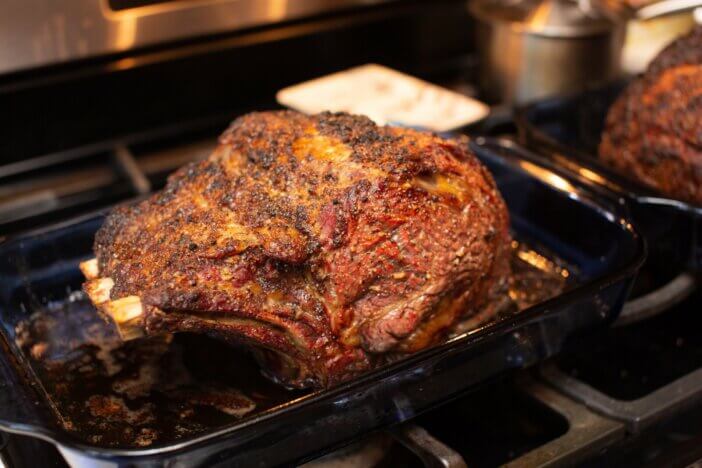 Prime rib roast is an elegant choice to offer guests for your holiday dinner (or Sunday roast), and when cooked slowly on the grill and smoked, it has a remarkable flavor.
A tip for success is cooking the meat over indirect heat, and be sure to use a pan to catch drippings. This meat is highly versatile, so it can be paired with almost any fresh vegetables and side dishes.
4. Luscious Lamb from the Grill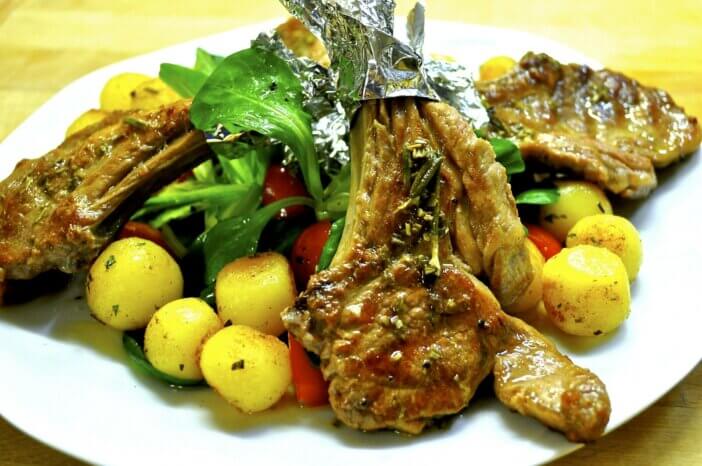 Lamb is a delicious meat that serves as a real treat for Easter meals. Both leg of lamb and lamb chops are good options for smoking and grilling. The key to getting the flavor you want lies in creating the right marinating and basting throughout the cooking process.
There are many types of marinades suitable for lamb. However, red wine and herb marinades can be whipped up quickly and give lamb a sultry flavor that complements the flavors from grilling.
This is a great choice for rotisserie leg of lamb, and it is a classic Greek-style olive oil-based marinade that is filled with generous herbs from the Mediterranean.
Herb and garlic lamb loin chops have nuances of Greek flavors, but are heavier on garlic. This marinade works fast and is perfect for lamb loin chops. Some complementary sides for grilled lamb are:
Whole roasted candied carrots
Cauliflower with roasted tomatoes
Rosemary roasted potatoes
Roasted Mediterranean vegetables
pomegranate and apple salad
Sumac fries with garlic and feta
Pasta salad
5. Top Easter Dessert Ideas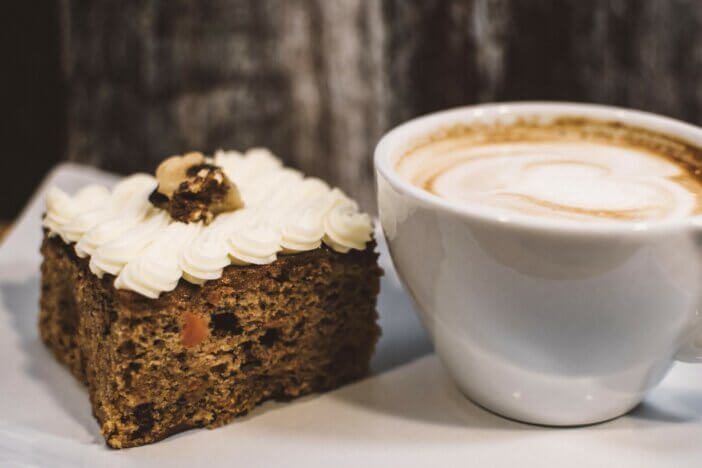 Naturally, it's hard to go wrong when it comes to dessert offerings any day of the week. However, there are a few classic favorites that seem to be more popular to finish off Easter dinner.
Carrot cake with cream cheese frosting compliments the Easter theme, making it a top choice. With fresh spring fruits ripening, why not whip up some strawberry shortcake, a rhubarb pie or a lemon or key lime pie?
Bundt cake is nice and light, which is perfect after a large meal. Cheesecake is also a solid choice, and can be spruced up with a variety of toppings and fillings.
Of course, dessert can be as simple as homemade cookies or cupcakes decorated with spring colors and Easter-related images.
Planning to Grill for Easter? Here's What to Do Next
If you have decided to give grilling a try for your holiday meal, there are a few ways to get prepared to ensure that the effort proves to be a success. Here are some quick tips.
Select the type of meats and side dishes about a week in advance, and obtain the necessary ingredients.
Give the grill a good cleaning, so it's ready on the big day. Learn how to clean a grill here or getting a good grill mat.
The night before cooking, organize non-perishable ingredients, cookware (like spatulas and tongs), and supplies together.
Prep cold salads, cut vegetables and get the meats started marinating in the refrigerator.
Most importantly, remember that it's just fine to sway away from typical traditions. After all, it's all about the traditions you want to behold on Easter.