People who are trying to avoid eating meat often ask about pork skins (i.e., "pork rinds") and if they qualify as meat at all. It seems that they are something different from meat, but that turns out to not be entirely true.
It turns out that pork skin really is meat, and people who are trying to avoid eating meat for religious purposes or for any other reasons should be made aware that they are still consuming meat when they eat pork skins.
There is not much that they can do if they have already eaten it, but at least it is better to know that this is the case for the future.
A Definition Of Meat
To know what does or does not qualify as meat is best defined when one has a firm definition of what meat is in the first place.
There are many ways of looking at it, but there are scientific definitions to what meat is that are helpful in times like this. Here is what exploratorium.edu says about what meat is:
Meat is mostly the muscle tissue of an animal. Most animal muscle is roughly 75% water, 20% protein, and 5% fat, carbohydrates, and assorted proteins. Muscles are made of bundles of cells called fibers.
Each cell is crammed with filaments made of two proteins: actin and myosin.
This means that meat is literally the muscle tissue of another being that we are consuming for our own energy purposes.
Some people are repulsed by this idea, but human beings have been eating meat for most of recorded history, so it is not fair to say that this is a completely new phenomenon by any stretch of the imagination.
Why Are Pork Skins Considered Meat?
Pork skins are packaged similar to pretzels, chips, and other snacks (i.e., fried pork rind or fried pork skin) like that, but they are actually meat as well. You see, pork skins are just the edible byproduct of pork processing.
A long time ago, pork manufacturers realized that they had something potentially marketable on their hands when they saw how tasty pork skins could be. Rather than waste any portion of the processed pork, they decided that it would be better to try to make something useful out of it (think lard, chitlins, jowl, or neck bone).
Thus, they got to work figuring out how they could produce pork skins at scale (rather than traditional artisanal production), and what they could do to make them even tastier and easier to market to the public.
Pork Skins Meet Flavoring
Adding a splash of flavoring to your pork skins is a great way to help produce something that people will want to snack on all the time.
This is why the various companies that make this product have put it out with flavors such as:
Those flavors may sound familiar from the various types of potato chips that you have enjoyed in the past, and many of them are similar to those chips.
The people who produce pork skins came to realize that their product had a similar texture and taste to potato chips, and this led them to putting out flavors that consumers were already familiar with from the chip aisle.
Thus, pork skins and potato chips share many commonalities, but pork skins are preferred by some people for their unique texture and properties.
Alternative Ways To Use Pork Skins
You are more than welcome to run down to your local store, pick up a bag of pork skins, and eat them straight out of the bag.
However, many people want to change it up a little and do something more with the pork skins that they consume. Thus, they have taken to looking for alternative ways to enjoy this food.
This means that we would be remiss if we didn't mention some of the unique ways that people are putting their pork skins to use.
Added To Greens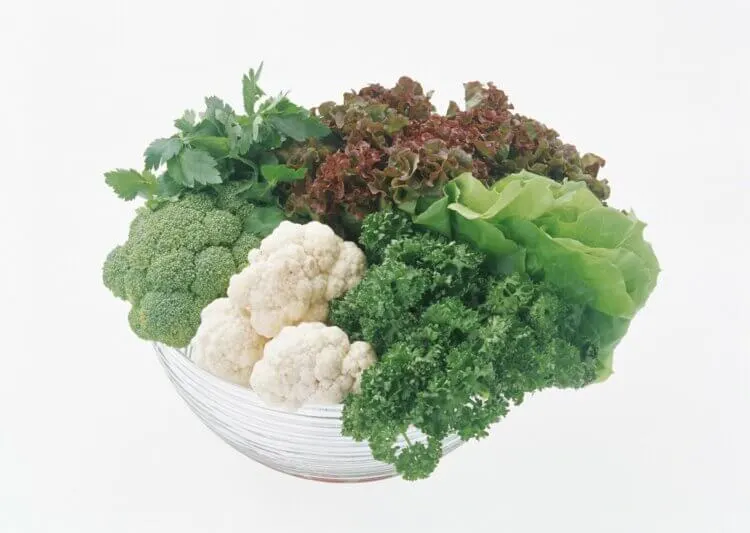 Making yourself consume your dark green vegetables like you are supposed to is not an easy task. People often want to go for easier to prepare foods that don't contain the nutritional values that they need from their diet.
However, you can have the best of both worlds when you make a bowl of greens and add some pork rinds to it. This will give you just enough flavor to make the greens easier to eat, and they will provide that satisfying crunch that many people are after.
You can make eating the way you should a little easier when you do this, and there is nothing wrong with that.
Use Them As Chips
Instead of wheeling out the traditional potato chips for your chips and dip, why not consider using pork skins as an alternative?
They are a bit healthier in most cases because they don't have as much saturated fat and/or sodium in them, and yet they still provide the crunch and the taste that people are looking for when they want a chips and dip snack.
They can be an interesting alternative to the traditional chips and dip offering that most people make at a party.
Added To A Grilled Cheese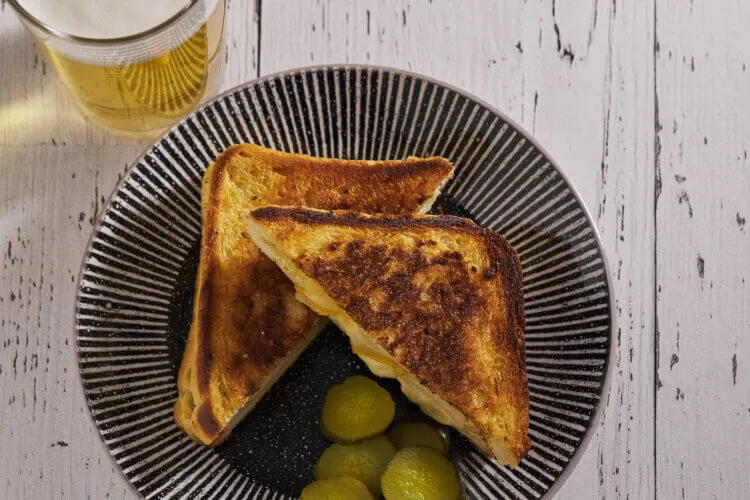 A grilled cheese sandwich tastes great even by itself, but it is taken to a whole new level when pork skins are added to it.
Simply make the grilled cheese sandwich as you normally would, but then throw some pork skins on there for an added dose of taste, and you are off to the races.
It is amazing how much a classic meal like this can be transformed when you start adding things like pork skins into the mix.
Crunchy Tacos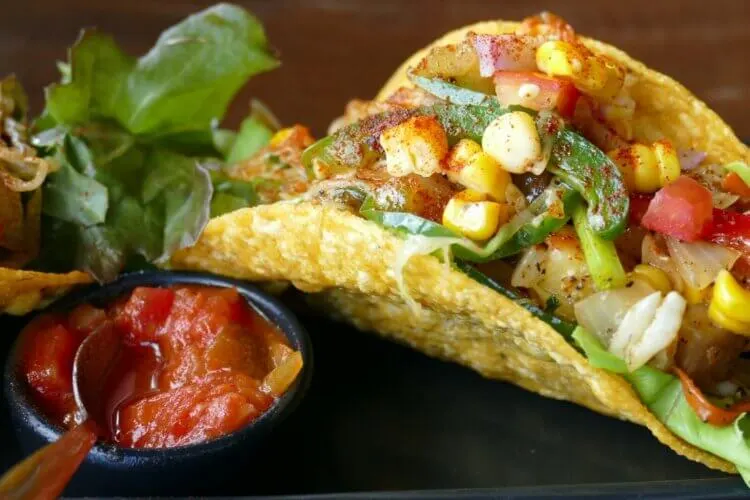 Don't forget people's favorite Mexican dish when you start thinking of alternative ways that you can use pork skins.
Why not throw them in with your tacos? You can either substitute the ground beef (or beef tongue for another exotic dish) or chicken that you were planning on using, or you can add pork skins on top of the beef or chicken.
Either way, you get an amazing tasting taco that you have made at home. People will suddenly be raving about your cooking abilities and creativity.
There are many things that you can do with pork skins to add additional flavor to your meals. Try out different things until you find some that work for you.
Just remember, pork skins are considered meat. If this matters to you from an ethical or religious point of view, then you need to know that right now.
FAQs About Pork Skins
Here are a few FAQs about pork skins.
What is the difference between pork rinds and pork skins?
Pork skins are fried pork rinds that have a crunchy texture and heavy salt seasoning. These snacks have the same taste as bacon chips but are easier to chew.
There is little visible difference between pork rinds and pork skins, other than the fact that one is a processed food while the other one isn't. Pork skins, being the unprocessed version of pork rinds, are a little more difficult to come by and a little more expensive. However, they're worth it for their superior taste.
Are pork skins healthy?
Pork skins are not exactly health food, but they're not as unhealthy as some other snacks out there. They have some protein and less fat than potato chips. They're an ok source of thiamin, niacin, vitamin B6, and riboflavin.
Is pork belly the same as pork skin?
Pork belly and pork skin are not the same. Pork belly is meat from the belly of a pig, while pork skin is the skin of a pig. Pork belly is a popular cut of meat for barbecue and other cooking methods, while pork skin is often used as a food additive or ingredient in processed foods.
Can vegetarians eat pork rinds?
No, pork rinds are made from pork skins and are not vegetarian-friendly. Pork skins are animal meat, and vegetarians do not consume meat or meat by-products.
Are pork skins meat?
Yes, pork skins are meat. Even though they do not have the muscle and fat associated with other meat cuts, they are animal tissue and fit the definition of meat.
What are pork skins made out of?
Pork skin (known as cracklings) are made from the fatty, thick layer of skin on the outside of a pig. The pork is boiled in water until it separates and white blubbery fat pieces float to the top. Once cooled, these blubbers are crisped in a special machine or by frying them.
Can you lose weight eating pork rinds?
Yes, but only because they are a low-calorie food and can help provide a feeling of fullness without the calorie consumption. However, they are not a healthy snack in any way. They have all the fats, sodium, and cholesterol of other meat cuts without the protein or nutrition.
What are chicharrones made out of?
Chicharrones are made from the skin of a pig. Specifically, it's usually leftover pig skin that is fried until crispy.
Where To Buy Pork Skins
Pork skins are available at many grocery stores and some specialty online retailers like FarmFoods. Here are the bestsellers on Amazon.
Bestseller No. 1
Mac's Pork Rinds, Fried Pork Skins, Original, 7.5 Ounce Canister - Zero Carbs, Keto Friendly Snack, Gluten Free
MAC'S PORK RINDS - Enjoy Mac's Fried Pork Rind snack! Mac's Chicharrones is the perfect low carb and keto friendly snack that satisfies that crunchy craving!
HIGH PROTEIN, LOW CARB, GLUTEN FREE - Mac's Pork Rinds are high in protein and low in carbs. Mac's Pork Skins are also crispy and salty!
KETO FRIENDLY - Mac's Pork Rinds are keto, Atkins, and Paleo diet friendly. 0 trans fat, 0 carb, & gluten-free. The high protein in pork rinds will satisfy your snack cravings.
FAMILY SIZE CANISTER - Mac's Pork Rinds come in a convenient 7.5 Ounce family sizd canister so everyone can enjoy! Pork rinds are perfect for low carb diets, keto diets, low sugar and gluten free
CRUNCHY, SALT AND DELICIOUS - Mac's Pork Rinds taste absoutely amazing! Salt and crunchy pork rinds that are gluten free, zero carbs!
Bestseller No. 2
Bestseller No. 3
Mac's Pork Rinds, Fried Pork Skins, Chicharrones, BBQ - Barbecue (1.5 Ounce Bags (Pack of 12))
MAC'S PORK RINDS - Enjoy Mac's Fried Pork Rind snack! Mac's Chicharrones is the perfect low carb and keto friendly snack that satisfies that crunchy craving!
HIGH PROTEIN, LOW CARB, GLUTEN FREE - Mac's Pork Rinds are high in protein and low in carbs. Mac's Pork Skins are also crispy and salty!
KETO FRIENDLY - Mac's Pork Rinds are keto, Atkins, and Paleo diet friendly. 0 trans fat, 0 carb, & gluten-free. The high protein in pork rinds will satisfy your snack cravings.
Bestseller No. 4