16 Must Haves for Smoking Meat at Home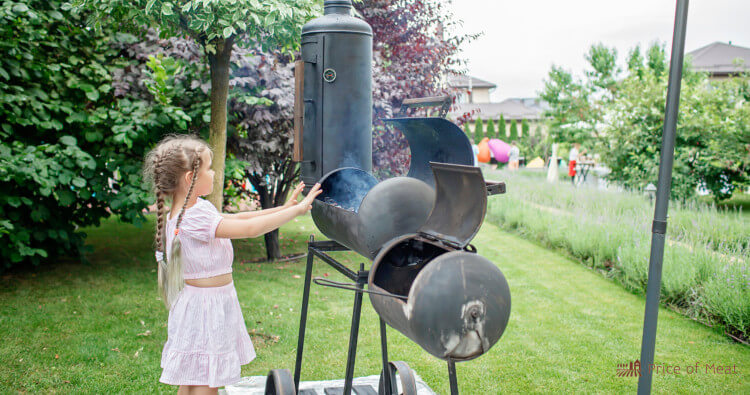 Conventionally, smoking was mainly used as a way of preserving food. However, there has been a significant paradigm shift since smoking has become a timeless art form that has developed due to technological advancements and extended periods of culinary trial and error.
Today, smoking is now used to enhance the appearance of the meat via the Maillard reaction and increase palatability by adding flavor. It is also a unique way of preserving meat as it helps prevent bacterial and fungal growth.
So, what exactly is meat smoking? Are there various types of smoking methods, and how do they differ from other forms of cooking? What exactly do you require to have that aroma soaked into the softest, juiciest piece of your beef or pork for an amazing pulled pork sandwich?
For you to advance your barbecuing skills, it is imperative to incorporate the proper techniques and tools. While mastering how to smoke is incredible, investing in the right tools and equipment is a real game-changer. Below are some of the top must haves for smoking meat at home.
Quick Sidenote – check out our shop for a curated selection of the best meats, cuts, sausages, and more. Open our shop in a new tab and explore!
Disclosure: As an Amazon Associate, this site earns from qualifying purchases. Thank you!
1. Smoker
A smoker is the first and essential item to have while planning meat smoking. Although investing in a smoker can be a costly project, it is undeniable that having a meat smoker opens a whole new world of culinary experience and experimentation, with some exceptional and tasty outcomes.
Depending on what lines up neatly with your needs, you can select from the gas pellet, electric, or charcoal smokers. However, it is imperative to ensure the smoker of your choice is of good quality and holds heat well.
Also known as propane, gas smoke applies natural gasses or propane to heat. Since they do not produce their smoke, wood chips are used instead in order to give that smoky flavor.
The good thing with gas smokers is that the propane used is widely available, it is easier to regulate the temperatures, and it can cook faster than charcoal.
Compared to all smokers, charcoal smokers are the best as they produce an incredible smoky flavor and give authentic results.
However, they are a little bit more labor-intensive and can be challenging when it comes to temperature regulations.
Although the outcomes from gas and electric smokers are not as authentic as those found in charcoal smokers, using these smokers is not nerve-wracking at all.
They are not labor-intensive, offer an easy way to regulate temperature, and cook meat slightly quicker than their charcoal counterparts.
Pellet smokers use wood that has been condensed to form some pellets. They don't require much attention and care (after seasoning and calibrating) and require zero babysitting of the flame since you just need to load the pellets into an oven-like compartment. They also offer some of the purest flavors.
2. Quality Meat and Seasonings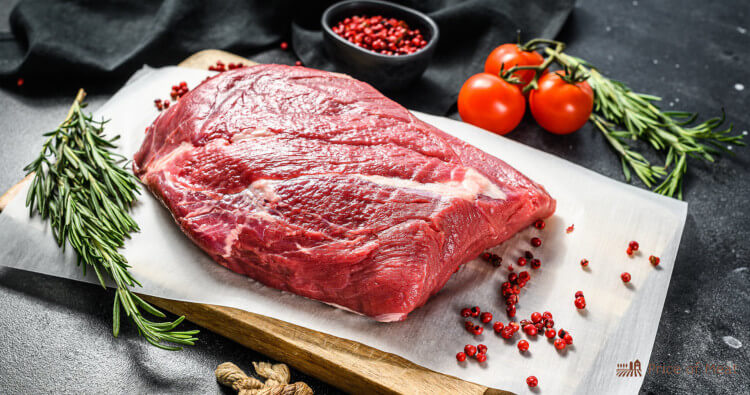 Whether you are making your order online or making a walk-in at the butchery, ensure you get the highest quality meat in order to get exceptional results. Before you embark on your smoking activity, it is crucial to ensure the meat is thoroughly thawed.
*We're partial to Porter Road, Crowd Cow, FarmFoods, and Snake River Farms for super-high quality cuts. We've written about where to buy brisket and ribs as well.
Salt is also very important when smoking meat as it helps to soak in moisture from the meat, providing that flavorful beef, pork bellies, or smoked crust and improves their flavor.
3. Charcoal Chimney Fire Starter
If you are using a gas or electric smoker, there is no need to buy a charcoal chimney fire starter. Although some pitmasters using a charcoal smoker tend to soak their coals in chemicals, it is imperative to use a chimney fire starter instead.
A chimney starter helps eliminate the need for lighter fluids by layering charcoal inside vertically.
4. A Quality Wireless Meat Thermometer
Smoking your meat without a meat thermometer can be notoriously unreliable. Having a meat thermometer helps prevent overcooking, gets rid of guesswork, and maintains a safe temperature, which helps prevent illness that can emerge as a result of not smoking meat to its precise temperature.
There are some smokers that have in-built thermometers.
Unfortunately, most of these thermometers tend to be inaccurate. If you have such, the best remedy is to invest in a dual probe BBQ thermometer that allows you to measure the temperature in your cooker and your meat at the same time.
Although all meat thermometers are easier to use, wireless functionality offers more convenience as you check your temperatures from the comfort of your couch. Just be sure to keep it calibrated.
5. A Basic Grilling Tool Set
From a strong spatula to reliable tongs that cannot drop your BBQ, every professional barbecue requires a unique set of grilling tools. A set includes tools such as:
Grilling Tongs: If you want to be an expert in this field, contemplate owning two pairs of grilling tongs. One pair of tongs can be used to move the charcoal around and the other one to move your meat around the smoker. While buying your tongs, always go for the longer ones.
Grill Spatula: A spatula is a crucial tool when it comes to meat smoking. It prevents very tender meat from falling apart when taking it from the grill.
Grill Brush: During barbecuing, grease and grime tend to build upon the grids. A grill is an essential tool as it helps clean out the cooking area after every cook. When it comes to grilling brushes, consider buying the U-shaped tool with brush bristles. However, always ensure there are no remains of stray wires from the brush that can fall off and get into your meat.
Skewers: A skewer is a long, fine tool usually used to hold pieces of food together. Skewers are typically used while smoking meats, fish, and other culinary applications. When smoking meat, you will skewer and pierce it to test if it is cooked as desired. It can also play the role of holding any type of meat appropriately during smoking. A skewer can either be wood or metal.
6. BBQ Knife
A BBQ knife is used to cut raw meat, debone, slice cooked meats, and do other activities. During meat smoking, you may need different knives to serve different purposes.
For instance, a slicing knife is used for serving perfect portions. Just the way you have a blade designed for trimming your meat before you begin to smoke it, a slicing knife is essential for making the final product presentable.
Using a sharp slicing knife can make your barbecue tastier, especially when slicing brisket flat or full brisket or tri-tip since the appropriate slice will enhance the texture.
For more exceptional results, consider using a good carving knife, as it will give you that professional look when slicing through the meat.
7. Basting Brush
A basting brush, also known as a pastry brush, can be used when smoking meat depending on the recipe used to smoke the meat. Having a dedicated mop for barbeque is vital because of the long handle and a more long-lasting head.
When buying a basting brush, consider the one with a soft and absorbent head. This is to ensure it offers a uniform glaze, sauce, marinade, or butter across the whole barbecued meats.
8. Spray Bottle
Having a dedicated spray bottle during meat smoking is paramount. It is essential for spritzing, which entails spraying some little water or any other liquid content onto the surface of the meat. Spraying the meat after a few minutes helps to lock in moisture and make the meat more palatable by adding flavor.
You can invest in a middle-sized spray bottle that you can fill with apple juice, vinegar, or any other liquid flavoring of your choice.
9. Grill Gloves
As a pitmaster, it is imperative to possess a pair of grill gloves to help protect the forearms from hot coals and maintain dexterity. BBQ gloves are usually black so they can hide any stains from sauce, grease, soot, ash, and charcoal dust. They also come in various types of materials.
When buying the BBQ gloves, consider buying extremely heat-resistant ones, such as those that can handle up to 475 degrees Fahrenheit. Such types of gloves make it easier to remove and handle hot meat.
With high-quality BBQ gloves, it is easier to handle the meat from below and cradle it while shifting it from the grill to a tray.
10. Heavy Duty Foil
Smoking is usually a long process and entails various cooking stages. While smoking, you will need to wrap the meat with a foil to keep in its fat and juices, thus making it tender. The foil also helps to expedite the cooking process and maintain a constant cooking temperature, thus making the meat cook uniformly.
Always use heavy-duty foil to avoid conveniences since the lighter foil cannot manage the task.
Although an overwhelming majority of pitmasters use ordinary aluminum foil, you can make your meat more juicier and tastier by using pink butcher paper to wrap your meat. This paper makes the meat establish a better bark than what you get while using aluminum foil.
11. Meat Injector
You can use a meat injector to make your meat juicier sweet and give it a tender taste. With a meat injector, you can add more spices, brines, marinades, and broths directly into the deepest muscle in your meat.
Although the plastic meat injector kit is quite affordable, it is not long-lasting since it is weak, flimsy, and hard to clean. Instead, consider investing in stainless steel meat injectors as they are premium quality and are not difficult to clean.
12. A Quality Butcher's Block
A butcher's block, also known as a cutting board, is a crucial piece of equipment for any barbecue kitchen. It is usually a heavy-duty chopping block, with its surfaces made of hardwood. The block is used as a cutting surface and helps to ensure the knives are not blunt, unlike stones or concrete counters.
13. Racks
Although most smokers are usually fitted with grill racks, fitting more than a few ribs on the smoker can be challenging, especially when smoking fills spare ribs. That is why it is beneficial to add more.
When buying a rack, consider getting one with wider compartments since this makes it easy to accommodate beef ribs. Also, look for one with texture handles, as this gives it a secure grip and offers easy handling of your meat without slipping.
14. Meat Shredding Claws
After smoking your meat, it tends to fall off the bone very easily. However, shredding can still be challenging. To make everything easier, shred up some BBQ with meat shredding claws. They are also beneficial when lifting and transferring meat.
15. Stainless Steel Grill Basket
You may need some vegetables when taking your grilled meat. Although meat will always have all the attention during smoking, it is not the only food that can be put in a smoker. Veggies, potatoes, and even fruits can soak in the savory, smoky BBQ taste. However, using these items on a grill grate can be pretty challenging.
When smoking your meat, the last thing you would like to experience is dropping a potato or pepper into the charcoal. Fortunately, a stainless steel grill basket helps get rid of such problems. It's a great little smoker accessory.
A grill basket is an effective option for cooking vegetables or anything delicate on a grill. The grill basket helps to ensure that no item is penetrating the grill gates while still permitting the food to enhance that grill taste.
16. Smoke Generator
A smoke generator can be connected to a gas grill or other smokers, and it is used for additional smoke (preferably from a flavorful wood for beef or pork). You can make your outdoor barbecuing into a smoking session with a smoke generator. Also, it can be attached to something for cold smoking with a pellet grill.
Summary of Must Haves for Smoking Meat at Home
Although spending too much time investing in smoking accessories cannot make you a professional barbecuer, investing in some of the most basic ones can save you a lot of time and hassle and eventually make your BBQ more delectable.
It's perfectly fine if you can't get everything on this list all at once, so don't be intimidated. Learning how to create delectable smoked meat yourself is a skill that takes time and practice, so go slow and enjoy the experience.
FAQs About Smoking Meat at Home
Here are a few FAQs about Smoking Meat at Home.
What do I need for smoking meat?
In order to smoke meat, you need a smoker. This can be an outdoor smoker or an indoor smoker. You will also need charcoal, wood chips or pellets, and meat.
What is a good meat to smoke for a beginner?
The type of meat you choose to smoke is up to your personal preference and will depend on how the food tastes. Poultry, beef, pork, lamb, fish and game are all excellent options. Remember that it takes more time and temperature for poultry or lean meats than it does for fatty meats like bacon. Be sure to check out some excellent books on smoking meat as well.
Is smoking meat at home healthy?
Smoking meat at home can be healthy, but it depends on the ingredients you use. For example, if you use unhealthy meats or marinades, then the end result will not be as healthy. However, if you use lean cuts of meat and healthy marinades, then smoking meat at home can be a very healthy way to cook your food.
Is smoking meat better than grilling?
Smoking meat is a process of cooking, whereby the smoke from burning wood and/or dried leaves produces heat to cook the meat. Grilling meat, on the other hand, is a combination of direct heat grilling (using either gas or charcoal) and indirect heat (cooking at a lower temperature in an enclosed space). Grilled food usually has more of a charred flavor than smoked food, but both can have their benefits depending on your tastes. Smokers may take longer than grills to achieve desired results if temperature adjustments are needed along the way; smokers also produce more smoke that some people might find unpleasant for nearby dining guests.
How do you prepare meat for a smoker?
There is no one perfect way to prepare meat for smoking, as each cut of meat will require its own unique treatment. However, in general, you will want to make sure that the meat is at room temperature before putting it in the smoker, and that it is free of excess fat and sinew. You may also choose to marinate or brine the meat before smoking it.
What is the easiest thing to smoke in a smoker?
Some of the easiest things to smoke in a smoker are things like chicken breast, ribs, turkeys and sausages. Beef Brisket and whole hogs require more steps but provide more reward.
What is the hardest meat to smoke?
The hardest meat to smoke is probably pork (i.e., pork ribs) because it has a higher fat content than other meats. This means that it can be more difficult to keep the meat from drying out and becoming tough. However, any cut from any animal can be difficult if it's fatty and moist.