11 Premium Meat Gift Options For This Holiday Season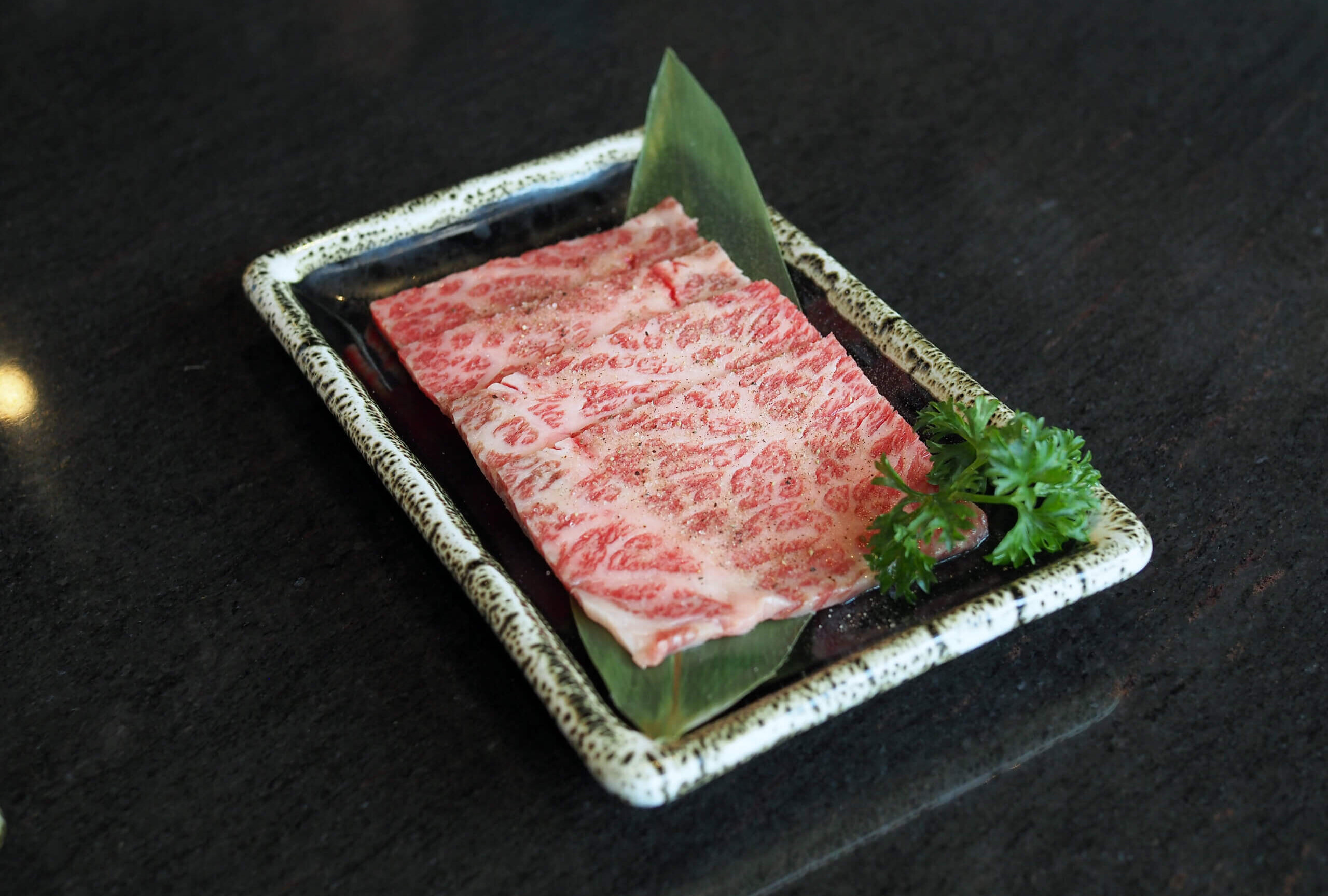 As the holidays approach, finding the perfect gift can be tough. But don't worry, we have a solution. Surprise your loved ones with gourmet meat gifts. These high-quality options will please even the pickiest eaters. Check out our 11 premium choices for a delightful festive season.
Disclosure: As an Amazon Associate, this site earns from qualifying purchases. Thank you!
1. Selection 1913 Holiday Box
The Selection 1913 Holiday Box is an exquisite choice for those who appreciate the finer things in life. This luxurious meat hamper features a variety of premium cuts sourced from renowned purveyors. From succulent sirloin to tender filet mignon, each cut is chosen for its exceptional quality and flavor.
The meats are beautifully packaged in a stylish gift box, making it a delightful surprise to unwrap. What's more, the Selection 1913 Holiday Box includes a complimentary selection of gourmet condiments, perfectly paired to enhance the flavors of the meats.
Quick Sidenote – check out our shop for a curated selection of the best meats, cuts, sausages, and more. Open our shop in a new tab and explore!
2. Levitts Smoked Turkey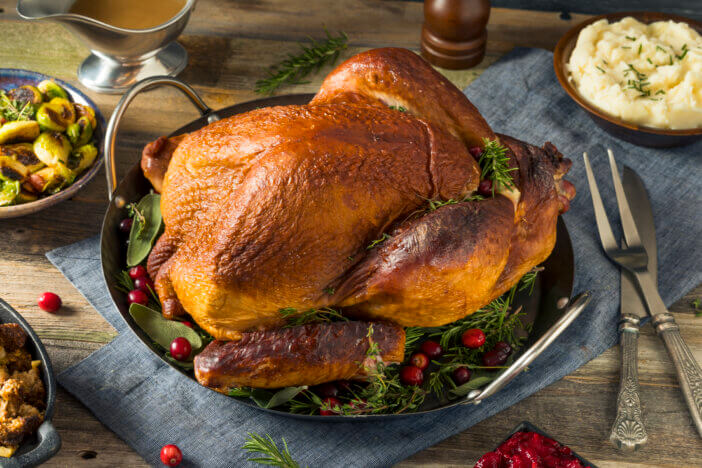 No festive feast would be complete without a show-stopping centerpiece, and the Levitts Smoked Turkey fits the bill perfectly. This magnificent bird is expertly smoked to perfection, yielding moist, flavorful meat with a rich, smoky undertone. Presented in a handsome gift box, the Levitts Smoked Turkey is a thoughtful gift for anyone hosting a Christmas dinner. It's practically ready to serve, making it a stress-free option that still delivers on taste and presentation.
3. Rastelli's Private Stock Prime Rib Roast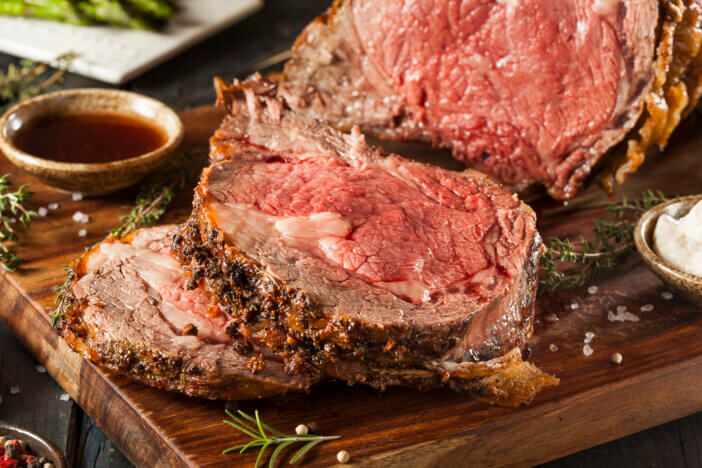 For the true meat connoisseur, the Rastelli's Private Stock Prime Rib Roast is an exceptional choice. This premium cut of beef is sourced from the finest herds, ensuring the highest quality and flavor. The prime rib is expertly aged to enhance its natural richness and tenderness, making it a delectable treat for any beef lover. Beautifully presented in a signature Rastelli's box, this prime rib roast promises an unforgettable dining experience, making it a perfect gift for special occasions.
4. Meat N' Bone Dry-Aged Ribeye
The Meat N' Bone Dry-Aged Ribeye is a gift that any steak enthusiast would be thrilled to receive. This superior cut of beef is dry-aged for optimal tenderness and flavor, resulting in a steak that's truly second to none. Each bite delivers an explosion of rich, beefy flavor that's enhanced by the subtle nuttiness imparted by the dry-aging process. Packaged in an elegantly designed gift box, the Meat N' Bone Dry-Aged Ribeye is a decadent treat sure to delight any carnivore.
5. Vermont Wagyu Ribeye
If you're looking to truly spoil someone, the Vermont Wagyu Ribeye is a magnificent choice. This remarkable steak is sourced from Wagyu cattle raised in the lush pastures of Vermont, renowned for their marbling and flavor. The intense marbling of Wagyu beef results in a ribeye that's incredibly tender, practically melting in your mouth with each bite. Each Vermont Wagyu Ribeye comes packaged in a luxurious gift box, making it a truly special present for any meat lover.
6. Crowd Cow Ultimate Japanese Wagyu Surf & Turf
The Crowd Cow Ultimate Japanese Wagyu Surf & Turf is an indulgent feast that's sure to impress. This incredible package includes premium Japanese Wagyu beef alongside succulent seafood, offering the best of both worlds. The intricately marbled Wagyu beef promises a melt-in-your-mouth experience, while the fresh seafood adds a delightful contrast in both texture and flavor. Presented in a sophisticated gift box, this surf and turf set is a gourmet gift that's sure to be remembered.
7. Holy Grail Upper Prime Black Angus Ribeye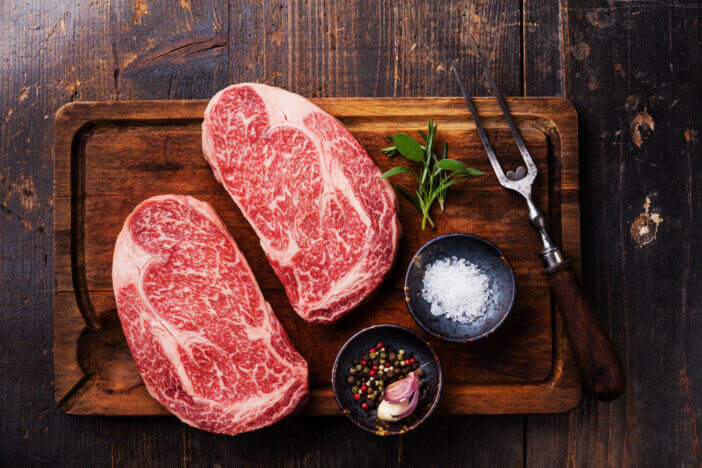 The Holy Grail Upper Prime Black Angus Ribeye is a gift that truly lives up to its name. Sourced from Black Angus cattle, this top-tier cut boasts a robust beefy flavor and a tender, juicy texture. The exceptional marbling of this steak ensures that every bite is imbued with rich, buttery flavors, creating a dining experience that's nothing short of divine. Packaged in a sleek, black gift box, the Holy Grail Upper Prime Black Angus Ribeye is a heavenly gift for any steak aficionado.
8. Cote Butcher's Feast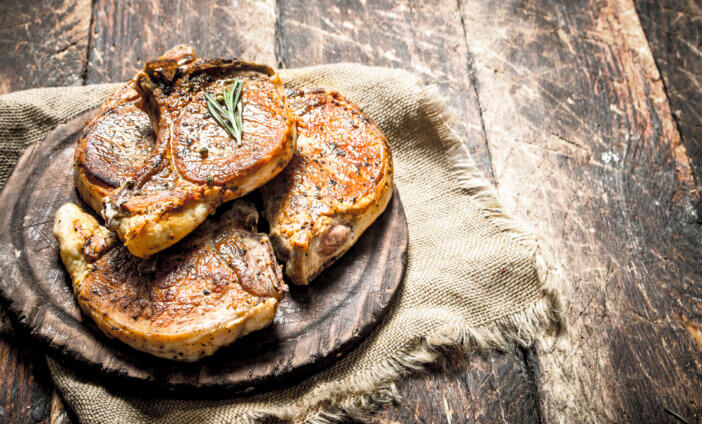 The Cote Butcher's Feast is a carnivore's dream come true. This bountiful selection includes a variety of premium cuts, from succulent steaks to juicy pork chops. Each cut is expertly butchered and prepared, ensuring an exceptional eating experience. The meats are nestled in a handsome gift box and accompanied by a collection of gourmet condiments. The Cote Butcher's Feast is a veritable cornucopia of meaty delights, making it the perfect gift for those who appreciate high-quality, flavorful meats.
9. DeBragga Australian Wagyu Tenderloin
The DeBragga Australian Wagyu Tenderloin is a gift that exudes luxury. Known for its exceptional marbling, Wagyu beef is revered worldwide for its superior taste and texture. The tenderloin, in particular, is prized for its tenderness and subtle, delicate flavors. Each DeBragga Australian Wagyu Tenderloin is meticulously prepared and presented in a beautifully designed gift box. This is a gift that truly embodies opulence, promising a dining experience like no other.
10. Ogata Farms Maesawa Beef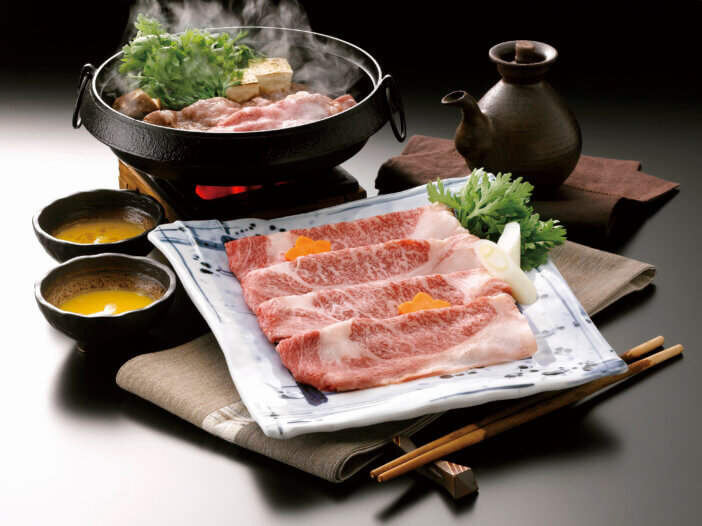 For the gourmet who has everything, consider gifting the Ogata Farms Maesawa Beef. This premium cut of beef is sourced from Maesawa, Japan, a region renowned for its superior quality beef. Known for its exquisite marbling and melt-in-your-mouth texture, Maesawa beef delivers an unrivaled gastronomic experience.
Each cut is carefully selected to ensure the highest quality, resulting in a gift that's as thoughtful as it is delicious. The Ogata Farms Maesawa Beef comes elegantly packaged in a bespoke gift box, ready to make a lasting impression.
11. Hestan Outdoor
Last but not least, consider the Hestan Outdoor. It's not a cut of meat itself, but this high-end grill is the dream gift for any barbecue enthusiast. Designed to deliver professional-grade grilling results at home, the Hestan Outdoor allows your recipient to cook their premium meats to perfection. Paired with a selection of gourmet cuts, this gift promises endless culinary adventures in the comfort of one's backyard. Encased in a stylish package, the Hestan Outdoor is a premium gift sure to delight any BBQ lover.