10 High Protein Meat Delivery Options For Health & Fitness Enthusiasts
Online meat delivery is thriving, with numerous services delivering high-quality, ethically sourced meats. Here are ten options for health and fitness enthusiasts, offering high-protein meats for various diets. From grass-fed beef to sustainably caught seafood, these services offer a wide range of options.
Disclosure: As an Amazon Associate, this site earns from qualifying purchases. Thank you!
1. Muscle Meals 2 Go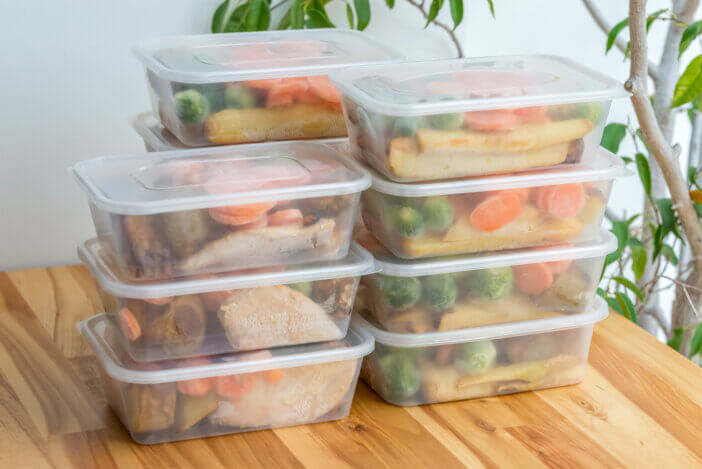 Muscle Meals 2 Go is not just a meat delivery service but a complete meal plan designed for those who are serious about their fitness goals. They offer meals rich in lean proteins, complex carbohydrates, and healthy fats, which are essential for muscle growth and recovery. The meals are freshly prepared and delivered to your door, ready to heat and eat. They also cater to specific dietary needs, with options for gluten-free, dairy-free, and low-sodium diets.
2. Diet-to-Go Keto-Carb30
Diet-to-Go Keto-Carb30 is an excellent choice for those following a ketogenic diet. This service focuses on delivering meals low in carbs but high in healthy fats and moderate in protein, which aligns perfectly with a typical keto diet. Their menu includes a variety of meats, including beef, chicken, pork, and seafood, all carefully prepared to ensure they meet the strict macronutrient requirements of a ketogenic diet.
Quick Sidenote – check out our shop for a curated selection of the best meats, cuts, sausages, and more. Open our shop in a new tab and explore!
3. Factor
Factor is another fantastic option for fitness enthusiasts, particularly those who prefer organic, grass-fed meats. They offer a wide range of meals designed by dietitians and cooked by chefs, ensuring that you're getting both nutrition and taste. Factor's meals are free from hormones, antibiotics, GMOs, and preservatives, meaning you're getting the purest proteins possible. They also cater to various diets, including keto, Paleo, dairy-free, and vegetarian.
4. Trifecta
Trifecta offers meal plans that cater specifically to different dietary needs and fitness goals, including Paleo, Keto, Vegan, and more. Their meats are organic and grass-fed, and their seafood is wild-caught. Trifecta prides itself on delivering macro-balanced meals, which are crucial for those tracking their protein, carb, and fat intake closely.
Moreover, all their meals are gluten-free, dairy-free, and soy-free, making them an excellent choice for those with specific dietary restrictions.
5. Hungryroot
Hungryroot is slightly different from other meat delivery services as it provides a personalized grocery service that includes high-protein meats. You can choose from a range of proteins including chicken, beef, turkey, and even plant-based options. All their meats are sourced responsibly and contain no artificial ingredients. Hungryroot also provides recipes along with their delivery, making meal prep easier for fitness enthusiasts.
6. ICON Meals
ICON Meals is a great option for athletes and bodybuilders due to their focus on high-protein meals. They offer a rotating weekly menu featuring dishes like Protein Pancakes, Bison Skillet, and Turkey Taco Bowl, all packed with high-quality proteins to support muscle growth and recovery. Additionally, ICON Meals also provides an option to customize your own meals, letting you select the protein source, carbs, and veggies according to your dietary needs.
7. Fresh N Lean
Fresh N Lean is another service focused on delivering healthy, protein-rich meals. They offer several meal plans, including Protein+, Keto, and Paleo, all designed with fitness enthusiasts in mind. Fresh N Lean uses only organic ingredients and prioritizes sustainable sourcing for its meats. Their meals are also free from gluten, artificial preservatives, and added sugars, aligning perfectly with a clean eating lifestyle.
8. Green Chef
Green Chef is a USDA-certified organic company that provides a variety of meal plans catering to different diets, including Keto+Paleo, Balanced Living, and Plant-Powered. Their Keto+Paleo plan is particularly rich in proteins and low in carbs, ideal for those following these dietary patterns. Green Chef emphasizes sustainability, ensuring all their meats are responsibly sourced and free from antibiotics and added hormones.
9. Pete's Real Food
Pete's Real Food is the perfect choice for those who prefer locally sourced, fresh meats. They offer a range of grass-fed meats, including beef, lamb, and pork, as well as free-range chicken and wild-caught fish. Pete's Real Food also offers pre-made meals high in proteins, making it easier for fitness enthusiasts to meet their nutritional goals without spending hours preparing meals.
10. Territory Foods
Territory Foods offers chef-prepared, nutritionist-designed meals delivered to your door. They offer a diverse menu with plenty of lean meat options, making it easy to maintain a high-protein diet. Territory Foods collaborates with local chefs and uses responsibly sourced ingredients, ensuring you get fresh, tasty, and nutritious meals every time.