11 Special Occasion Meat Gifts For This Holiday Season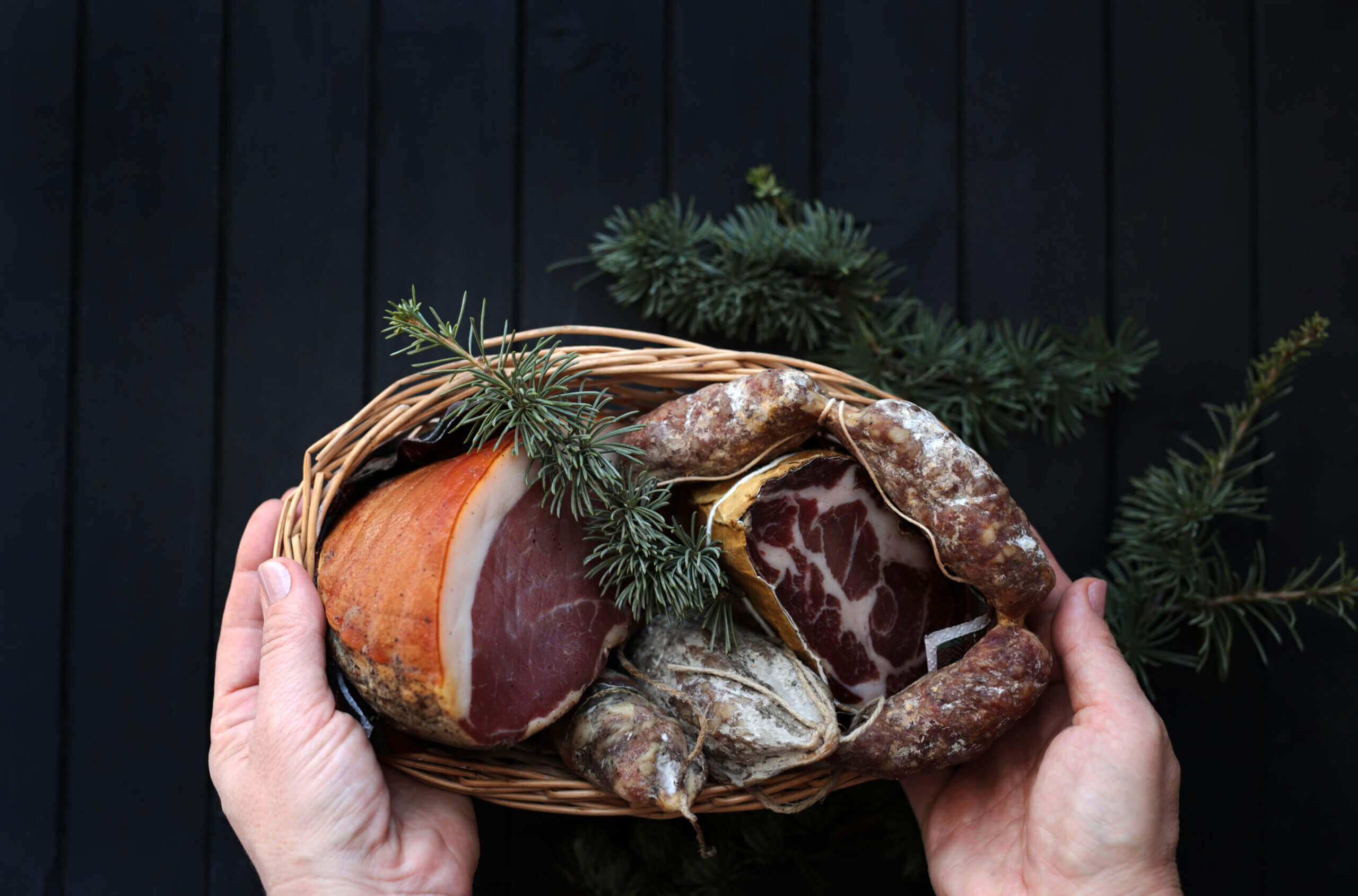 It's the holiday season, time to shop for gifts. Meat lovers will love a gourmet meat gift. Choose from premium steaks to exotic meats. Here are 11 unique and delicious meat gift ideas for the holidays.
Disclosure: As an Amazon Associate, this site earns from qualifying purchases. Thank you!
1. Gourmet Meat Gifts
The world of gourmet meats offers a variety of high-quality, mouth-watering options that make excellent gifts. These range from juicy steaks to flavorful sausages and everything in between. Gourmet meat gifts are often beautifully packaged, sometimes in elegant wooden boxes or stylish baskets, enhancing the overall gifting experience.
A popular choice is Hickory Farms' wide selection of gourmet meat and cheese gift baskets, perfect for any occasion. Their offerings include Beef Summer Sausage, Turkey Summer Sausage, Dry Salami, and all-natural Keto friendly options. Each basket is scaled to meet the dollar amount you choose to spend, allowing you to tailor the gift to your budget.
Quick Sidenote – check out our shop for a curated selection of the best meats, cuts, sausages, and more. Open our shop in a new tab and explore!
2. Premium Steak Gifts
For those who enjoy a succulent steak, a premium steak gift is sure to delight. Many companies specialize in delivering high-quality steaks right to your doorstep, making it an excellent option for gifting. ButcherBox, for instance, offers a meat delivery subscription service where you can select a range of prime cuts to be delivered on a regular basis.
Another great option is Omaha Steaks. They have a Steak and Lobster Dinner Package, which includes Triple-Trimmed Filet Mignons, Lobster Tail Skewers, Pepper Jack Risotto Cakes, and Chocolate Mousse and Caramel Cups. This luxurious package is perfect for special occasions or as an opulent treat for a steak lover.
3. Holiday Meat Packages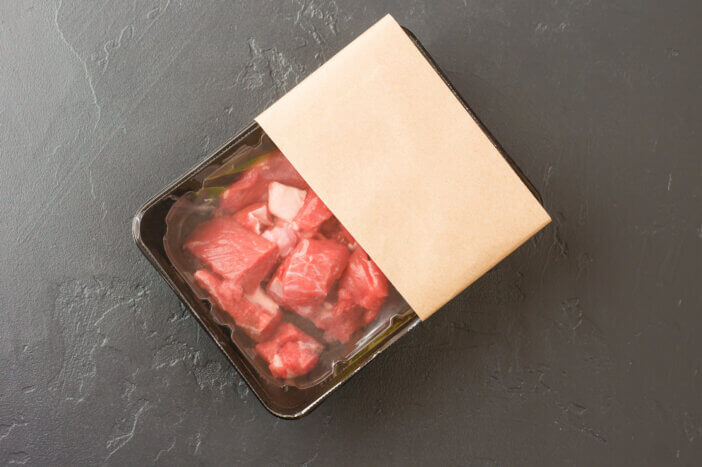 Holiday meat packages are a fabulous way to spread some festive cheer. These packages usually contain a variety of meats, cheeses, and other accompaniments that are perfect for holiday feasting. Many include traditional favorites like ham or turkey, along with various types of sausages, cheeses, and sometimes even sweets.
4. Luxury Meat Hampers
If you're looking to really spoil someone this holiday season, luxury meat hampers can be the way to go. These hampers typically feature a selection of high-end meats and other gourmet items. Some may also include fine wines or specialty beers to complement the meats. One such hamper is the Igourmet Antipasto Gourmet Gift Box. This classic food assortment comes together elegantly, offering a range of delicious antipasto delights. The combination of premium meats, cheeses, and other delicacies makes it a truly luxurious gift.
5. Specialty Meats for Gifting
For those who enjoy trying new things, specialty meats can make for a truly unique gift. These can include anything from locally sourced, organic meats to rare or exotic selections that are not commonly found in grocery stores. Specialty meats offer a chance for the recipient to explore new flavors and culinary experiences. Whether it's a rare breed of beef, a special cut of pork, or a type of game meat, these gifts can be an exciting culinary adventure.
6. Cured Meat Gifts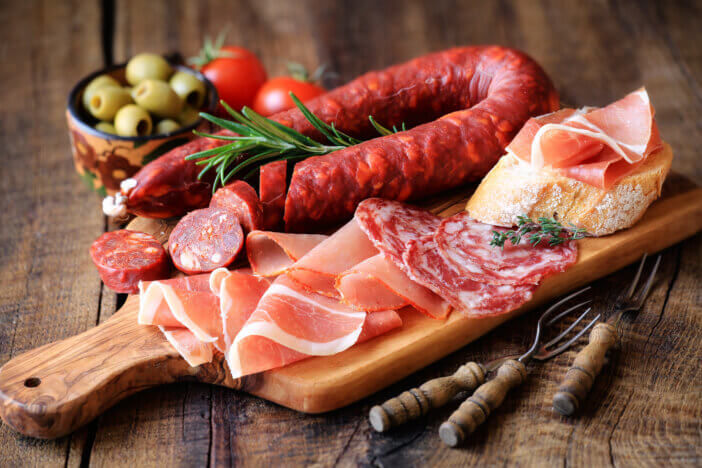 Cured meats are another fantastic gift option. From rich and flavorful salamis to delicate and aromatic prosciuttos, cured meats offer a unique taste experience. They are great for snacking, adding to cheese boards, or using in cooking. A gift box of assorted cured meats could be an ideal gift for those who enjoy charcuterie or hosting dinner parties. These boxes often come with a variety of different types of cured meats, allowing the recipient to sample and discover their favorites.
7. Bacon Gift Sets
Who doesn't love bacon? Bacon gift sets are a fun and delicious present that are bound to make any bacon lover's day. These sets usually include several different types of bacon, offering a range of flavors and styles. Some may also include other bacon-themed items, like bacon-flavored condiments or bacon-themed cooking accessories. Bacon gift sets can be a humorous yet thoughtful present, especially for those who consider bacon one of their favorite foods. It's a gift that is sure to be enjoyed and remembered.
8. BBQ Meat Gift Baskets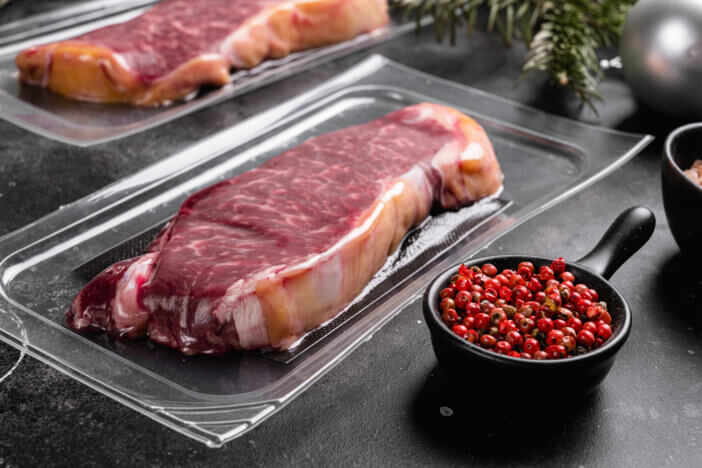 For those who love grilling, a BBQ meat gift basket can be the perfect present. These baskets typically include a variety of meats that are perfect for barbecuing, such as steaks, burgers, sausages, and more. Some may also include BBQ sauces or rubs to complement the meats. A BBQ meat gift basket can provide all the ingredients for a delicious BBQ feast, making it a great gift for any grill enthusiast or for those who love to host outdoor cookouts.
9. Smoked Meat Gifts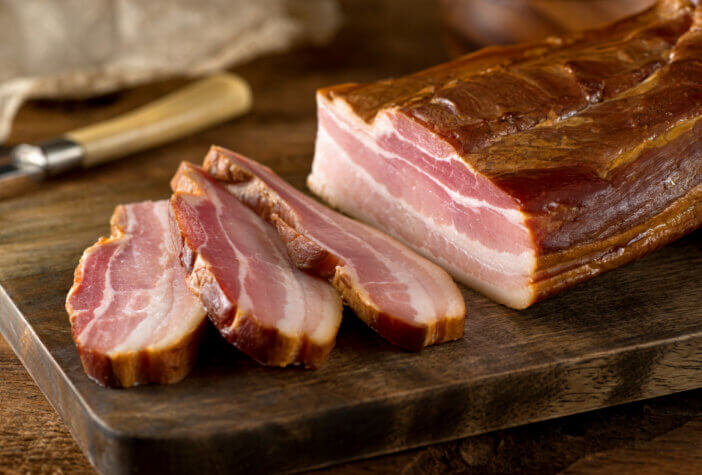 Smoked meats have a unique, rich flavor that many people love. A smoked meat gift can include anything from smoked sausages and ham to smoked salmon or turkey. These gifts are not only delicious, but they also require little to no preparation, making them a convenient and tasty gift. For those who enjoy the rich, smoky flavors of smoked meats, this type of gift is sure to be a hit. It's a flavorful gift option that adds a touch of gourmet sophistication.
10. Artisanal Meat Gifts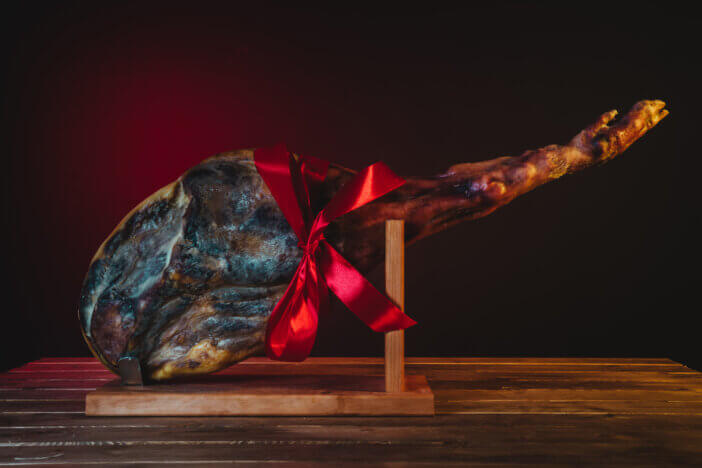 Artisanal meat gifts are perfect for those who appreciate the craftsmanship that goes into producing high-quality meats. These meats are often produced in small batches, using traditional methods. The results are meats with exceptional flavor and quality, far surpassing what you might find at your local supermarket. From artisanal sausages to hand-cured hams, these gifts offer a taste of the extraordinary. They're a perfect choice for foodies and gourmet enthusiasts who appreciate the finer things in life.
11. Exotic Meat Gifts
For the adventurous eater, exotic meat gifts can be an exciting way to try new flavors. These can include meats from animals that aren't commonly found in regular supermarkets, such as venison, bison, or even more unusual options like kangaroo or ostrich. One such gift is the Exotic Meats Jerkygram. This includes 6 sampler varieties of rare jerky meats, providing a unique tasting experience for the adventurous foodie in your life. It's certainly a gift that will stand out and provide a memorable culinary experience.