10 Mouth-Watering Appetizers to Enhance Your Perfect Steak Dinner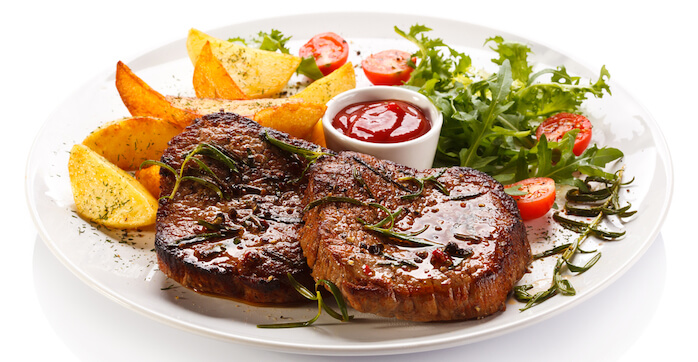 When it comes to a perfect steak dinner, choosing the right appetizers can elevate the entire dining experience. From light salads to rich dips and everything in between, a well-curated selection of appetizers sets the tone for an unforgettable meal. In this blog post, we will explore 10 mouth-watering appetizers that will not only complement your perfect steak dinner but also leave your taste buds craving for more.
Disclosure: As an Amazon Associate, this site earns from qualifying purchases. Thank you!
Appetizers to Enhance Your Perfect Steak Dinner
Pear and Blue Cheese Salad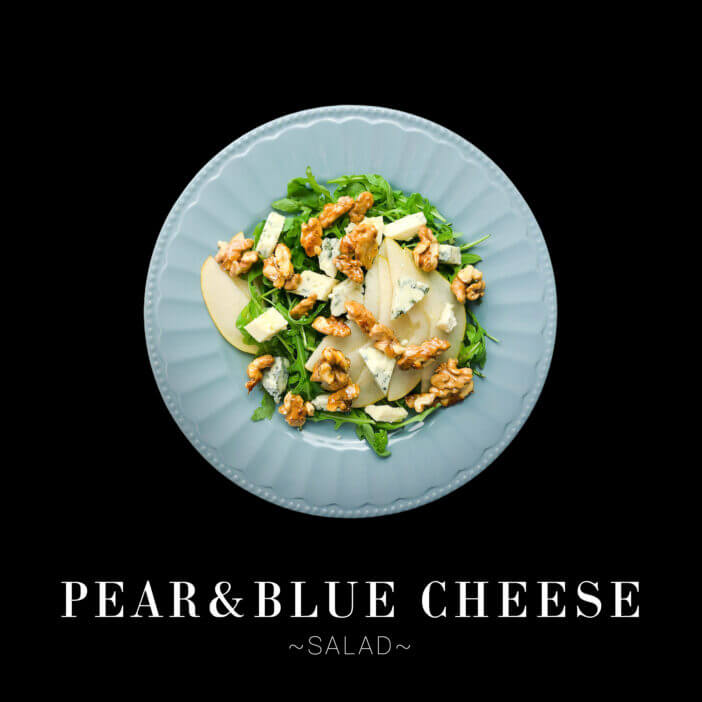 A pear and blue cheese salad offers a delightful combination of sweet and tangy flavors, making it a great addition to your steak dinner. Freshly sliced pears, crumbled blue cheese, and toasted walnuts are tossed together with mixed greens and drizzled with a honey balsamic vinaigrette. This refreshing salad is the perfect balance of flavors and textures, providing a light and crisp start to your meal.
Oysters with Shallots & Red Wine Vinegar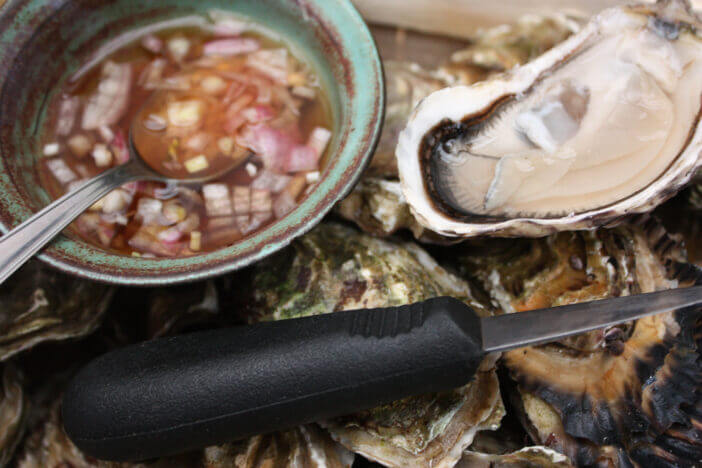 Oysters are a classic appetizer choice for any upscale dinner, and they pair exceptionally well with a perfectly cooked steak. Freshly shucked oysters are served on a bed of crushed ice, accompanied by a tangy mignonette sauce made from shallots, red wine vinegar, and cracked black pepper.
Quick Sidenote – check out our shop for a curated selection of the best meats, cuts, sausages, and more. Open our shop in a new tab and explore!
The briny ocean flavors of the oysters and the sharp acidity of the mignonette sauce create a harmonious and captivating combination that will leave your guests wanting more.
Tabasco Smoked Salmon
Smoked salmon is another luxurious appetizer option that pairs well with a savory steak. To add a unique twist to this classic dish, consider serving Tabasco smoked salmon.
Thinly sliced smoked salmon is drizzled with a zesty Tabasco-infused mayonnaise and garnished with capers, red onion, and fresh dill. This appetizer offers a delightful contrast in flavors and textures, combining the rich, smoky taste of the salmon with the spicy kick of Tabasco.
Spinach Artichoke Dip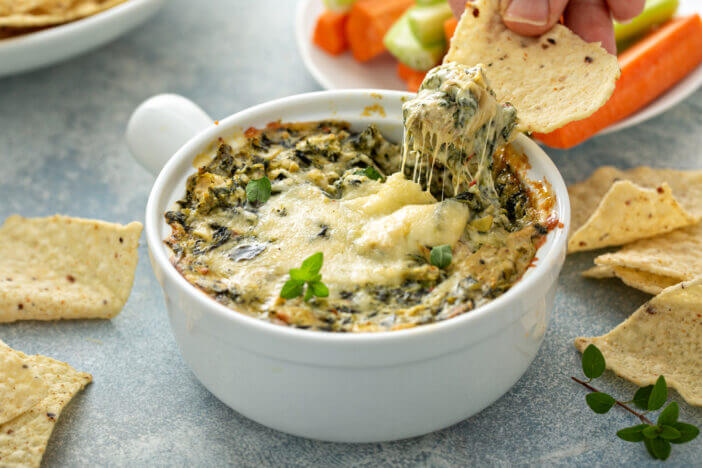 If you're looking for a crowd-pleasing appetizer that's sure to satisfy, look no further than spinach artichoke dip.
This creamy, cheesy blend of spinach, artichoke hearts, and melted cheeses is served warm with toasted baguette slices or crispy tortilla chips for dipping. The rich, indulgent flavors of this dip make it an excellent complement to a juicy, perfectly cooked steak.
Cocktail Meatballs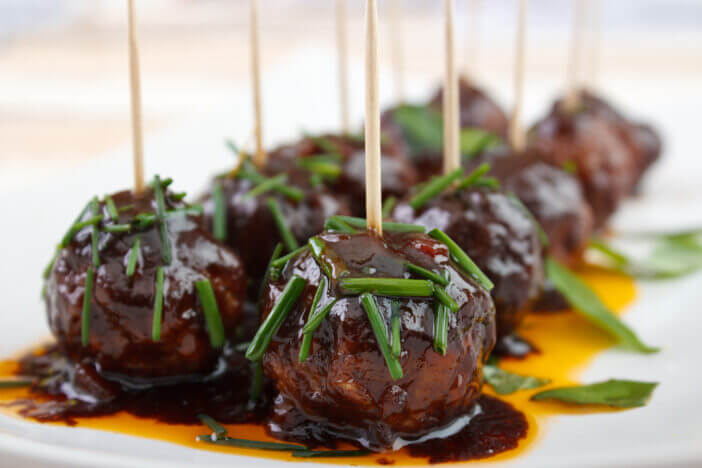 Cocktail meatballs are a versatile appetizer that can be easily tailored to fit the flavor profile of your steak dinner. Tender, bite-sized meatballs can be tossed in a tangy barbecue sauce, a sweet and sour glaze, or a zesty marinara sauce.
Skewered with toothpicks for easy eating, these flavorful meatballs provide a hearty appetizer option that will keep your guests satisfied until the main course arrives.
Mozzarella Sticks
For a deliciously indulgent appetizer, consider serving mozzarella sticks. These crispy, golden-brown treats are filled with gooey, melted mozzarella cheese and served with a side of marinara sauce for dipping.
The combination of the crunchy exterior and the warm, melty cheese inside makes mozzarella sticks an irresistible appetizer that pairs perfectly with a succulent steak dinner.
Shrimp Cocktail
A classic shrimp cocktail is always a welcome addition to any steak dinner. Plump, juicy shrimp are poached in a blend of aromatic spices and then chilled before being served alongside a tangy cocktail sauce.
This refreshing appetizer offers a delightful contrast of flavors and textures, making it an excellent choice to complement your perfect steak dinner.
Iceberg Wedge Salad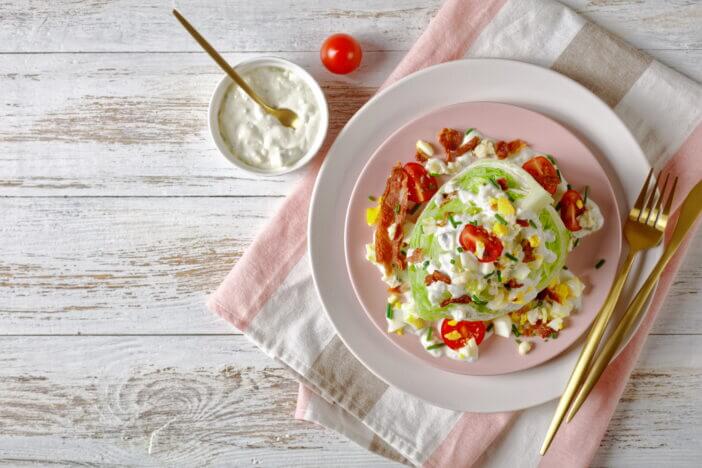 An iceberg wedge salad is a simple yet flavorful appetizer option that pairs well with a hearty steak dinner. A crisp wedge of iceberg lettuce is topped with crumbled blue cheese, crispy bacon bits, diced tomatoes, and a drizzle of creamy blue cheese dressing.
This classic salad provides a refreshing burst of flavors and textures to cleanse your palate and prepare you for the main course.
French Onion Soup
Warm up your guests with a steaming bowl of French onion soup before diving into the main course. This rich, savory soup is made from slowly caramelized onions, beef broth, and a splash of white wine or sherry.
Topped with a slice of crusty bread and a generous layer of melted Gruyère cheese, this indulgent appetizer is the perfect way to set the stage for a memorable steak dinner.
Brie with Apple Crostini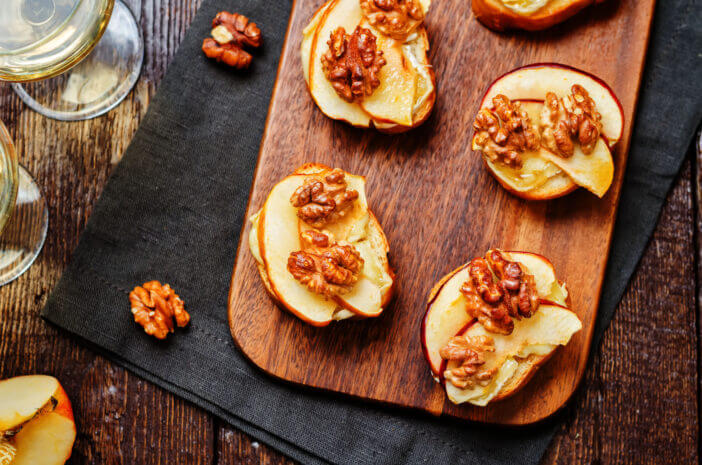 For a sophisticated and elegant appetizer, consider serving Brie with apple crostini. Creamy, melted Brie is spread onto toasted baguette slices and topped with thin apple slices and a drizzle of honey.
The combination of the rich cheese, crisp apples, and sweet honey creates a delightful blend of flavors and textures that will impress your guests and whet their appetites for the steak dinner to come.
Potato Skins
Potato skins are a hearty and satisfying appetizer that pairs perfectly with a juicy steak dinner. Crispy, oven-baked potato skins are filled with melted cheddar cheese, crispy bacon bits, and sliced green onions, then served with a dollop of sour cream.
This comforting and flavorful appetizer offers a taste of indulgence that will satisfy your guests' cravings before the main course arrives.
Clams Casino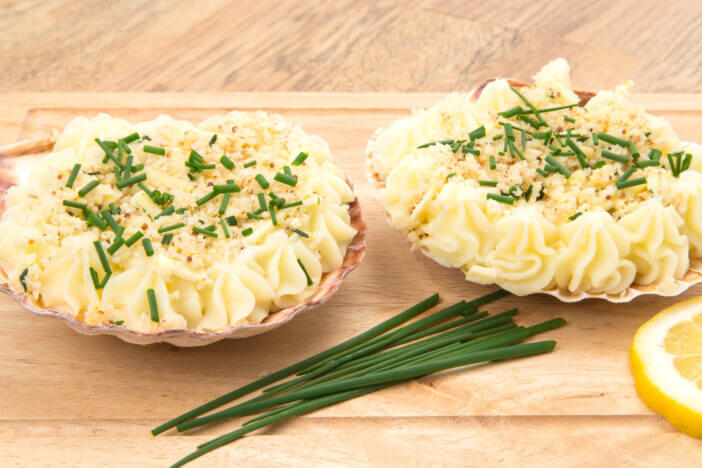 Clams Casino is a classic appetizer that adds an element of sophistication to any steak dinner. Tender clams are topped with a flavorful mixture of breadcrumbs, garlic, parsley, and diced bacon, then broiled until golden brown.
The combination of the briny clams and the savory breadcrumb topping creates a delicious and memorable dish that will enhance your perfect steak dinner.
What are some good appetizers for a steakhouse?
Good appetizers for a steakhouse include shrimp cocktail, crab cakes, and a classic wedge salad.
What to serve as a starter before steak?
As a starter before steak, you can serve French onion soup, a Caesar salad, or a charcuterie board with various cheeses and cured meats.
What to serve at a dinner party with steak?
At a dinner party with steak, consider serving garlic bread, stuffed mushrooms, and a Caprese salad as complementary dishes.
What is the new trend in appetizers?
The new trend in appetizers focuses on incorporating global flavors, plant-based options, and unique presentation styles to elevate the dining experience.
Final Thoughts
In conclusion, these 10 mouth-watering appetizers are sure to impress your guests and enhance your perfect steak dinner. From the refreshing flavors of a pear and blue cheese salad to the rich, indulgent taste of spinach artichoke dip, there's something for every palate. By carefully selecting appetizers that complement your main course, you'll create a truly unforgettable dining experience for your guests.